Coohom Releases 3D Lighting Design Feature, The Smart Interior Lighting Solution Which Supports All-in-one 3D Design Process, and Effortlessly Visualizes Lighting Plan as 16K-resolution Rendering.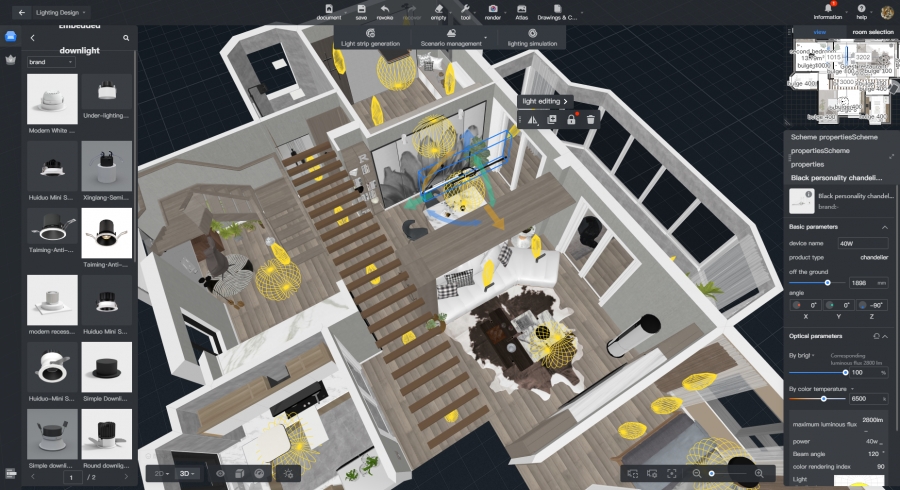 3D Lighting Design has always been a struggle for most designers around the world, because it's more complex and difficult to present its true form. Coohom now delivers this spectacular feature to optimize lighting design with its powerful 3D visualization, which greatly turns complexity into simplicity regarding professional lighting design. From lighting position to final quotation, all could be carried out in one platform, no more time-consuming transformation between other design software, you could review the illuminance pseudo-color image instantly, and check the vivid rendering up to 16K resolution afterwards. Coohom lets you experience the light itself, not just the luminaires, and it fully support smart home lighting system industry.
See also:New Ambient Lights for Rendering Commercial, Outdoor and Bath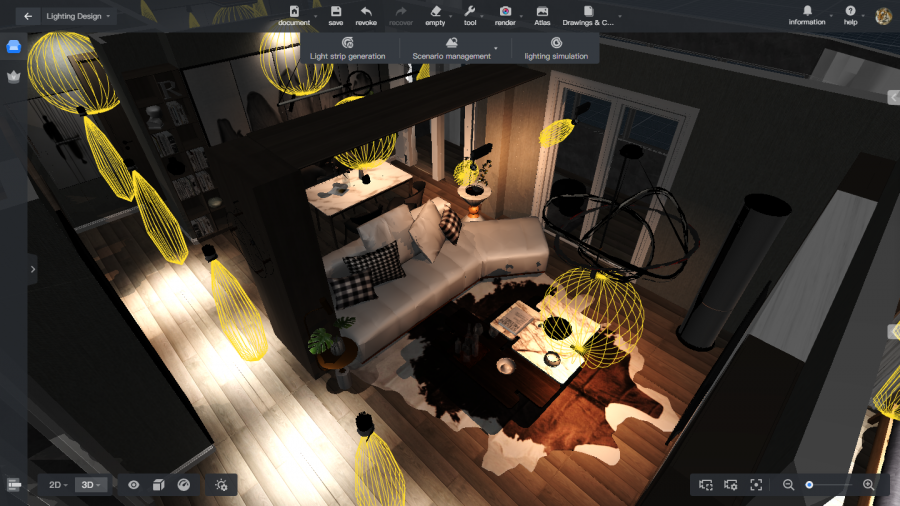 " 3D Lighting Design is one of Coohom's strongest suit, as we understand that now there's not many 3D design platforms could really help clients present the lighting effect to the fullest, therefore, our team's spent lots of time striving to develop the premium 3D visualizing technology for this professional feature. The best thing is that Coohom serves not only the illuminance pseud-color image checking in real-time, also high-resolution rendering effect, which now Coohom is the only 3D visualization and interior design brand that supports all that. We couldn't be prouder of this functionality, and can't wait to share its wonderful strength with all the designers and enterprises out there, the lighting determines the feeling, and the feeling defines the world! " quotes Cook Liao, the head of Coohom.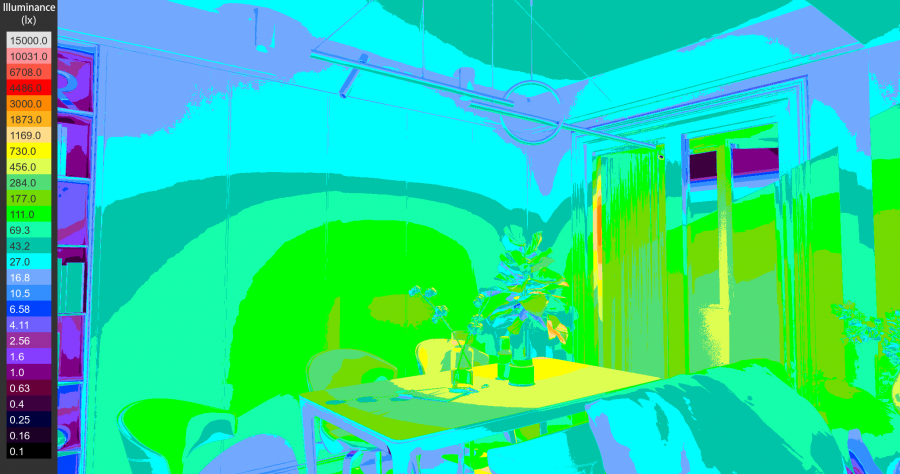 With the enhanced 3D design technologies, you could easily draw floor plans, and place the luminaires accordingly, and adjust the perfect lighting effect by altering the parameters to fit certain scene requirements, Reading, Movie, Social, and Romantic vibes, etc, all could be seen with one click. Also it supports IES file entirely, just importing the files, and the precise light distribution curves would present themselves in your 3D floor plan, which any styles and any scenes are controlled at your fingertips.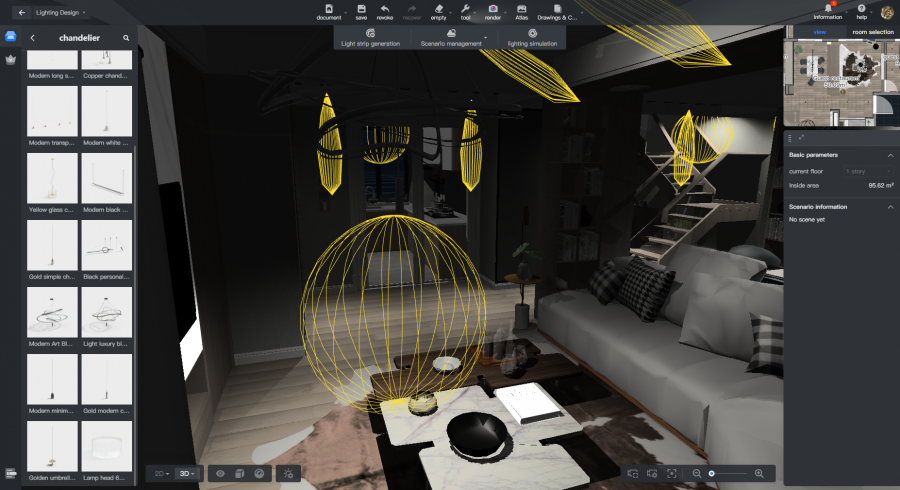 Coohom's 3D Lighting Design phenomenally improves design workflows, and integrates business operations, because this amazing function seamlessly featured with smart home interiors. For the companies that wish to show their products with dedicated lighting effects to the customers, Coohom is no doubt the best solution provider, via our all-in-one smart lighting solution, all your difficulties are solvable, let 3D Lighting Design brighten your business, and stimulate the sales performance with the speed of light.
For more product information: https://www.coohom.com/b2b/products/3d-lighting-design
3D Lighting Design of Coohom
All-in-one lighting design solution(from position to quotation.)
Professional illuminance pseudo-color image generating, and lighting distribution curves reviewing, and IES file importing
Fast 3D floor plan and lighting layout rendering up to 16K resolution
Countless delicate 3D luminaire models(chandelier, pendant lamp, strip lighting LED, rail lighting, and more.)
Fully supports smart home lighting industry, seamless design integration
End-to-end business solution provided to grow sales conversions and product engagements, and brand exposures.
Social Contact:
LinkedIn | Facebook | Instagram | Twitter | YouTube
Media Contact:
>>> Schedule a DEMO!
For interior designers, the most trendy color of each year has become a great source of inspirations and an ideal...