Are you ready to transform your home into a festive wonderland? With the holiday season just around the corner, it's time to start thinking about how you can achieve a perfect festive season home makeover. You may simply want to host a holiday party or create a cosy and inviting atmosphere for your family. In any case, some good home renovation ideas can help.
That is why this blog is here to help you with everything from lighting and painting to remodelling your kitchen and bathroom. So, take a cup of coffee, settle down, and let's get started on these fascinating ideas.
Top 8 Festive Season Home Makeover Ideas
There are many ways to add a touch of holiday magic to your space. But this article brings out the best of them. Get ready to be inspired by these 8 fantastic home makeover ideas for the festive season!
Up Your Lighting Game
Lighting can quickly change any environment, making it feel more welcoming and pleasant. Consider putting up string or fairy lights in your living room or bedroom. Warm, dimmable lamps can also be used to create a cosy atmosphere. Don't forget to incorporate candles and lanterns for a magical touch.
A fresh coat of paint can do wonders for revitalising your property. To add a bit of seasonal happiness, choose festive colours like deep reds, rich greens, or exquisite golds. If you want, you can create an accent wall out of vibrant wallpaper or textured paint. Painting your walls is a perfect low-cost home renovation idea to give your house a festive facelift.
Consider upgrading your bathroom if you want a more substantial restoration job. For a touch of luxury, upgrade your fixtures, replace outdated tiles, or install a magnificent bathtub. You may include holiday-themed shower curtains, aromatic candles, or beautiful towels. A newly remodelled bathroom can make your everyday routine more pleasurable.
Place Festive Furnishings
Replace your standard throw pillows with ones that include holiday-themed patterns or colours. Warm blankets should be placed in the living area for chilly evenings. You can make the symbols of your festival the focal point of your home. Festive furniture provides an instant warm and inviting ambience, making your visitors feel right at home.
Give a New Look to Your Prayer Room
Decorating your prayer area is an obvious yet one of the most effective home makeover ideas for the festive season. Include some gorgeous prayer mats, traditional artwork, or aromatic incense. Consider displaying religious or spiritual artwork. A festively decorated prayer room provides a quiet, relaxing setting for daily prayers or meditation sessions.
Because the kitchen is generally the focal point of the home, why not give it a festive makeover? Consider adding festive accents to your dining table, such as holiday-themed dishware, colourful tea towels, or a creative centrepiece. A newly decorated kitchen not only makes cooking fun, it also creates a welcoming environment for family and friends.
Refurbish Old Chairs & Create a Mix & Match Set
Refurbishing vintage chairs is a terrific way of doing a festive season home makeover while being environment-friendly. Recoat your existing chairs with paint or varnish and reupholster the cushions. You may need more chairs for visiting friends and family. So, mix and match various seats to create a distinctive and diverse design around your dining table.
To instantly refresh the windows, add decorative drapes or shades. Choose translucent materials with holiday-inspired designs or colours. Let in natural light while keeping seclusion. Garlands, wreaths, or fairy lights can also be used to create a festive focal point. Scaling up the windows makes your home feel bright, airy, and cheerful.
These 8 home renovation ideas will certainly wow your family and friends. But what if your holiday house remodelling exceeds your budget? Don't worry! In that case, you can obtain a personal loan for home renovation. It is essentially a personal loan designed exclusively for house improvement.
The eligibility conditions for this loan are straightforward, and the documentation process is hassle-free. However, consult a personal loan EMI calculator before applying for a home improvement loan. This will assist you in determining the loan's cost and monthly instalment amount (EMI) so that you can plan easy repayment.
Now roll up your sleeves, grab your tools, and prepare for a festive remodelling! All the best!!
Author Bio: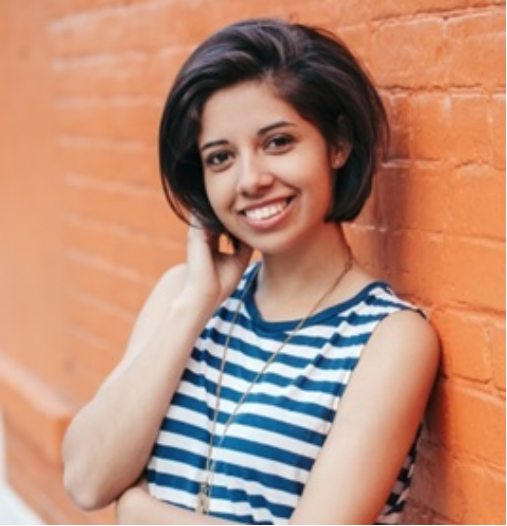 Tanvi Kaushik specializes in Content Marketing and works with the Digital Team at KreditBee – India's fastest personal loan platform where self-employed and salaried professionals can easily avail quick loans online in just a few minutes when in need of emergency funds. Tanvi writes to-the-point articles on personal finance and budgeting which are truly appreciated by her readers. She is committed to making money matters easy to understand even for the layman. Her commitment to her work doesn't stop her from pursuing her hobbies of hiking, trekking and going on adventurous trips.
Contact marketing@coohom.com to get partnerships, and share more insights.
Social Contact:
In
3d download, 3d lighting solutoins, 3d modeling, 3Drendering, 4k rendering, ambient lights, api integration, attic, Attic Design, autocad, autodesk revit, best 3d home design, boloni home, carl hansen, construction drawings, Coohom, CoohomInspiration, CoohomInteriors, customized design, cylindo, design ideas, design software, DIALux, e-commerce design, edra, european, floorplan, flos, foyr, FreeInteriorDesign, freelancer interior designer, furniture company, google design, high point, homestyler, hpmkt, hpmkt2021, image search, interior design ideas, interior designers, ipad design app, kitchen & bath, kitchen cabinet, moroso, naver, new york interior design, photo studio, planner 5d, Rendering, rendering templates, retailer, salone del mobile, shopify design app, space decoration, Trade Show, Videographer, VR, whole house customization, wooden beam
The seamless blend of 3D visualization and interior design helps companies improve client communication, mitigate risks, and instill client confidence...