With the progress of consumption upgrading, Generation Z has become the main force in consumption. This generation is accustomed to using mobile phones and internet and has higher demands for life quality. Yingling, a high-end home lighting brand of Guangdong Pak Corporation emerges in this background.
In order to better serve customers and enhance the experience of key consumers, PAK partnered with Kujiale in April 2023 to upgrade its service and jointly launch a benchmark store construction program.
I. Requirement Confirmation
Kujiale and PAK will collaborate to develop an initial plan, including goal setting, resource allocation, and operation strategies.
II. Specification Formulation
Learning about the current situation of the retail store, clarifying the number of participants, and formulating a detailed implementation plan, including store selection criteria, goal setting, resource allocation, and operation strategies and so on.
III. Course Building
Based on the store's situation, we will develop related courses and make a learning plan which focus on enhancing sales skills, service quality, and professional lighting design abilities of the store staff.
IV. Launching Meeting
The meeting marked the the official launch of the project. In the meeting, Kujiale announced the project goals, plans, and expected outcomes and clarify values held by all stores.
V. Competition Among Stores
By evaluating the daily online course progress and assignment submission of each store, a scoring system will be constructed, which will encourage healthy competition among the stores, motivating and driving their continuous improvement.
VI. On-site Support
Kujiale, along with Pak, visited the store to provide on-site support and guidance, assisting the store in problem-solving and optimizing their operation strategies. Real-time feedback and recommendations will be offered to improve their performance.
VII. Remote Guidance
Kujiale will provide long-term online guidance for the stores and track the subsequent situation.
After the intense competition of among stores, Yingling Store emerged as the winner among nine stores! On 6th June, the whole house customization team of Kujiale visited the store to provide on-site assistance.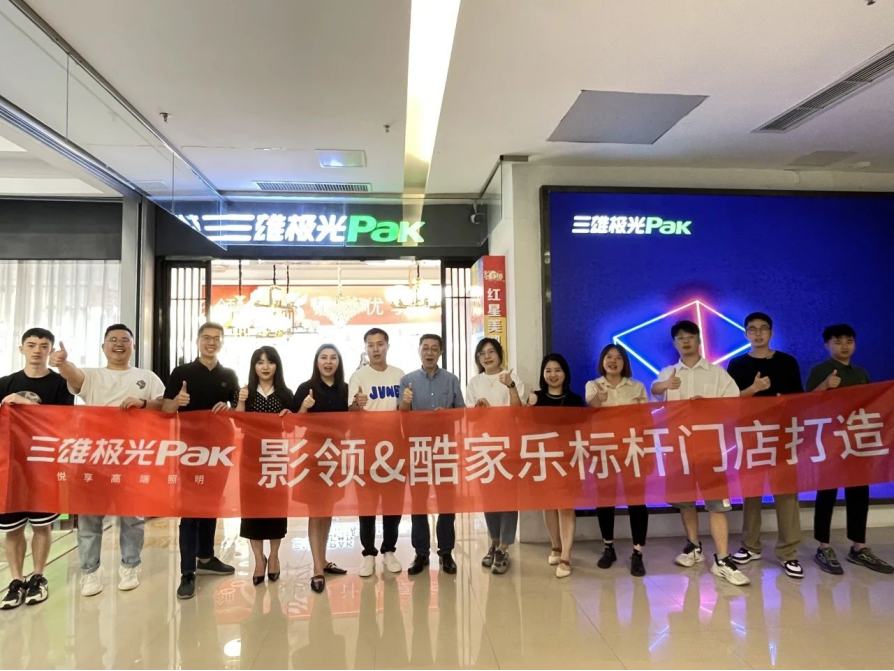 a. Store Survey
According to the self-analysis of functional department, overall analysis of the store's situation, and current customer segmentation, in-depth communication was conducted to clarify the current status of the store, which helped in making targeted adjustments to the assistance program schedule.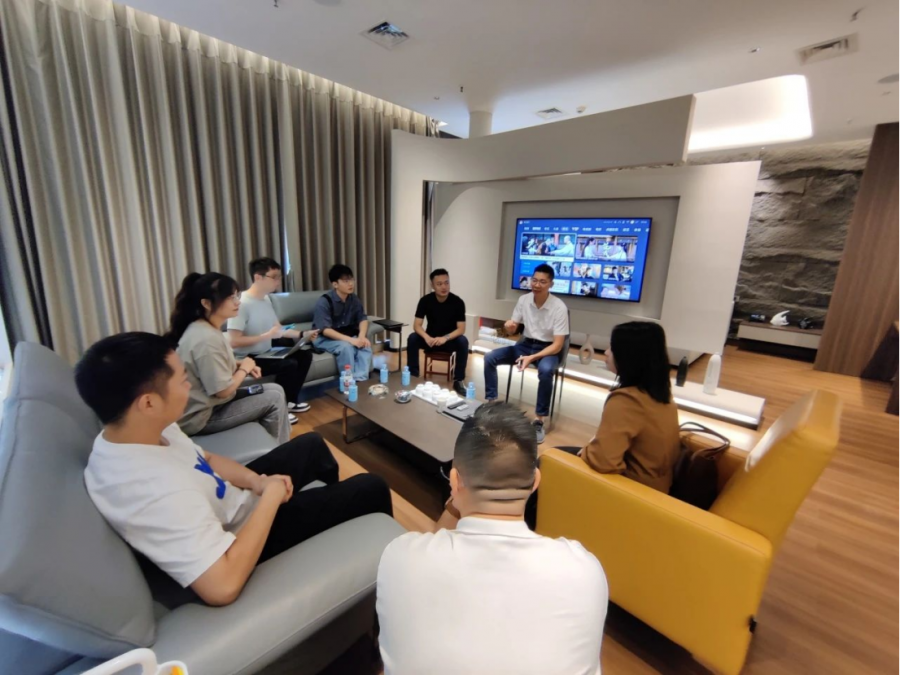 b. Reception Optimization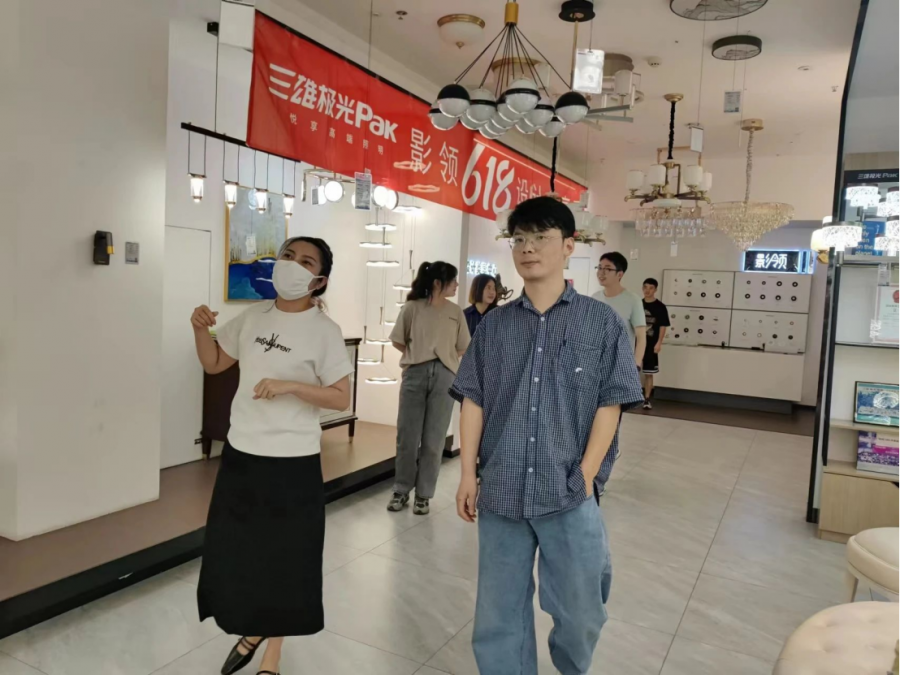 Based on specific situation, customers who prefer main lights and those who not will be divided. A collaboration mode between designers and sales assistants will be built to improve the reception process by providing differentiated service.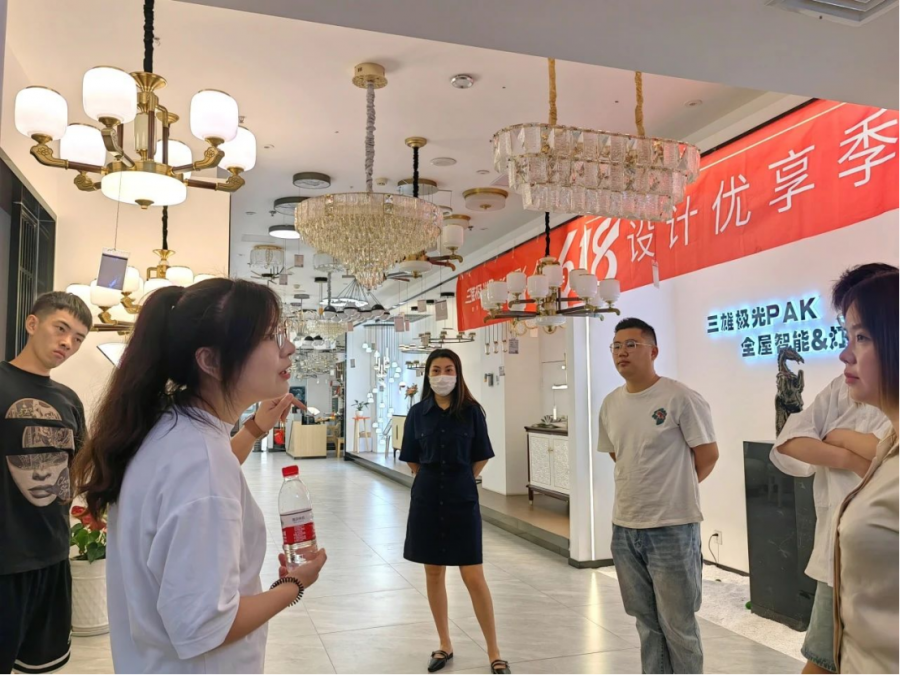 c. Lighting Design Proposals Production and Improvement
Mrs. Gu Hua, an industry operation expert from Kujiale, combined market demand, customer characteristics, and the advantages of Yingling's products together to explain the marketing strategies of smart lighting design, helping the stores to improve their ability to attract customers for initial visits and increase the conversion rate for signing contracts.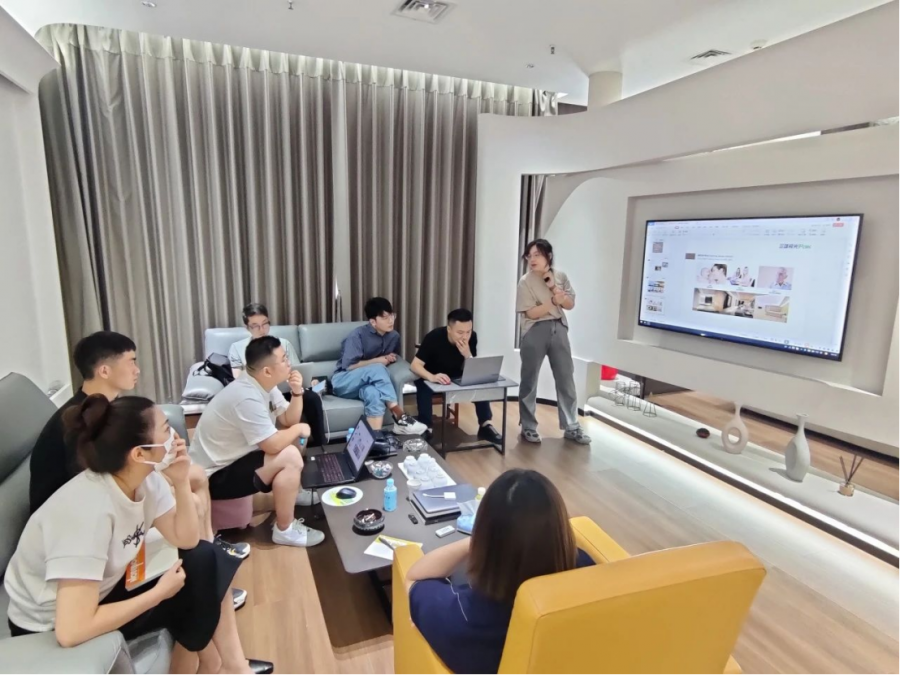 d. Self-media Improvement
Mr. Gu Hua provides suggestions for self-media operation: First, developing a content strategy. To create valuable and engaging content such as impressive renderings, videos and so on through Kujiale to showcase designs and interact with potential customers. Besides, to learn about and make use of the promotional tools provided by social media platform to attract more potential customers, especially customers form the same city.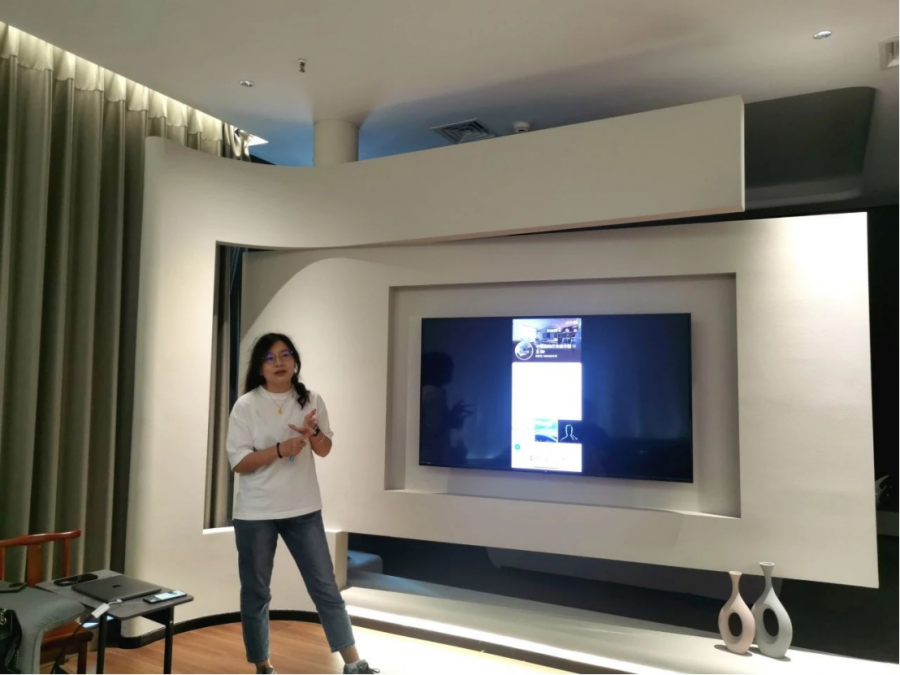 e. In Practice
The store reception process is integrated with customer proposals to improve service quality and enhance customer experience.
Kujiale created an exclusive proposal template for each store, and jointly built the whole process of store plan proposal.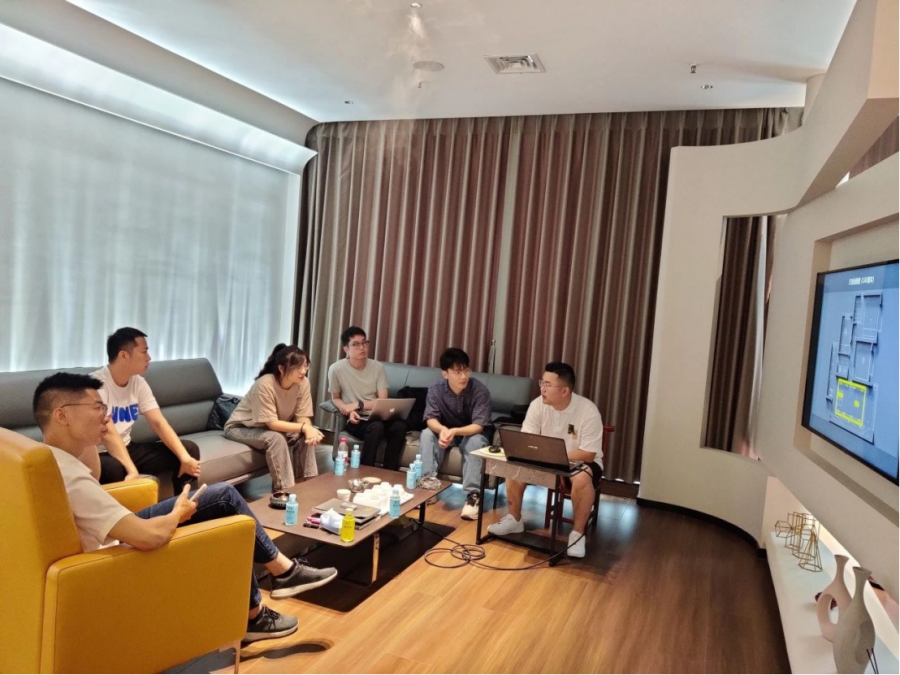 f. Awards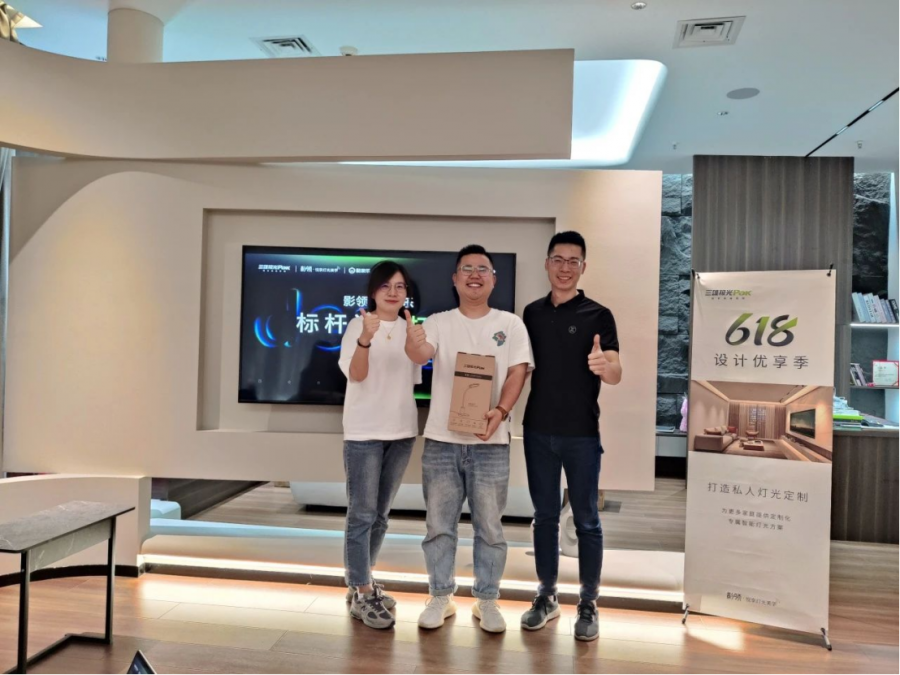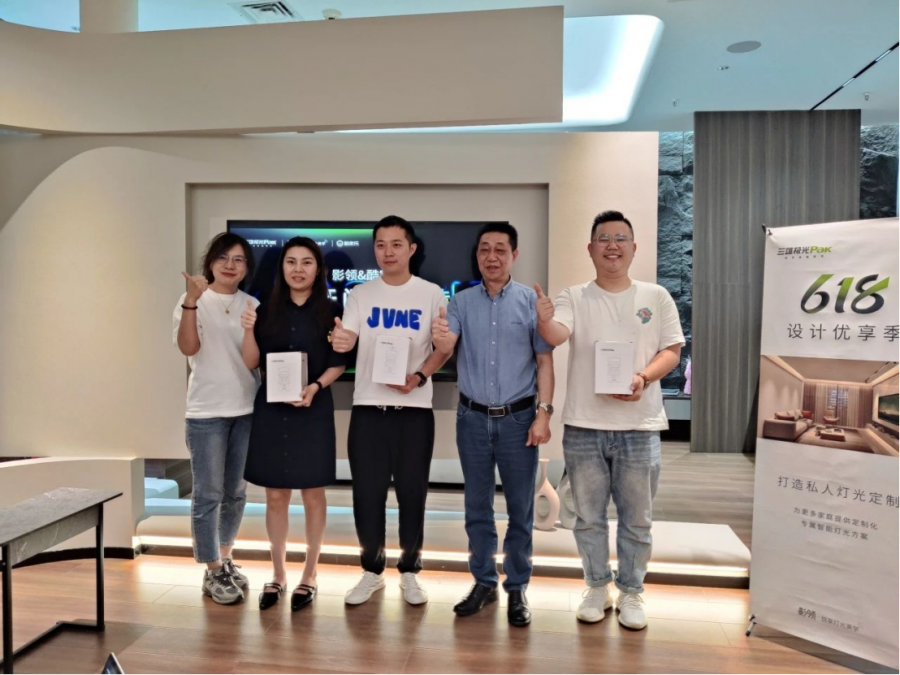 A designer from Yingling Store, Leshan said, "This project has been incredibly helpful for us. Kujiale has provided comprehensive support to our business, from lighting design to reception process. It is a comprehensive solution!"
In the future, Pak will replicate more benchmark stores to providing customized and exclusive smart lighting solutions for more customers while continuously enhancing the store service quality.
Contact sales@coohom.com to learn more about our solutions.
Contact marketing@coohom.com to get partnerships, and share more insights.
Social Contact:
In
2d & 3d designs, 3d download, 3d lighting design, 3d lighting solutoins, 3d modeling, 3d viewer, 3d visualization, 3dx max, ambient lights, api integration, AR, attic, Attic Design, autocad, autodesk revit, b&b italia, best 3d home design, best design in america, best design platform, bohemian, boloni home, business partner, CAD design, carl hansen, cassina, china, commercial interior, construction drawings, Coohom, Coohomdesign, CoohomInspiration, CoohomInteriors, CoohomIpad, customized design, cylindo, design education, design ideas, design software, design university, DIALux, e-commerce design, edra, enterprise solutions, european, FinancesOnline, floorplan, flos, Free 3d models, free software, FreeInteriorDesign, freelancer interior designer, fur, furniture company, google design, home decor styles, home design, homebyme, hpmkt, hpmkt2021, image search, inetrior design, interior design, interior design ideas, interior design tool, interior designers, ipad design app, kitchen & bath, kitchen & bath design, kitchen cabinet, minotti, moroso, naver, new york interior design, photo studio, PhotoStudioGallery, planner 5d, poliform, Realistic, Rendering, rendering settings, rendering templates, retailer, salone del mobile, shopify design app, SketchUp, sketchup free, south korea interior design, space decoration, Trade Show, tropical design, Videographer, VR, whole house customization, wooden beam
Source: https://www.pexels.com/photo/simple-workspace-at-home-6476588/ In today's fast-paced digital landscape, the convergence of technology and design plays a pivotal role in shaping the...