SkethchUp: Online 3D Warehouse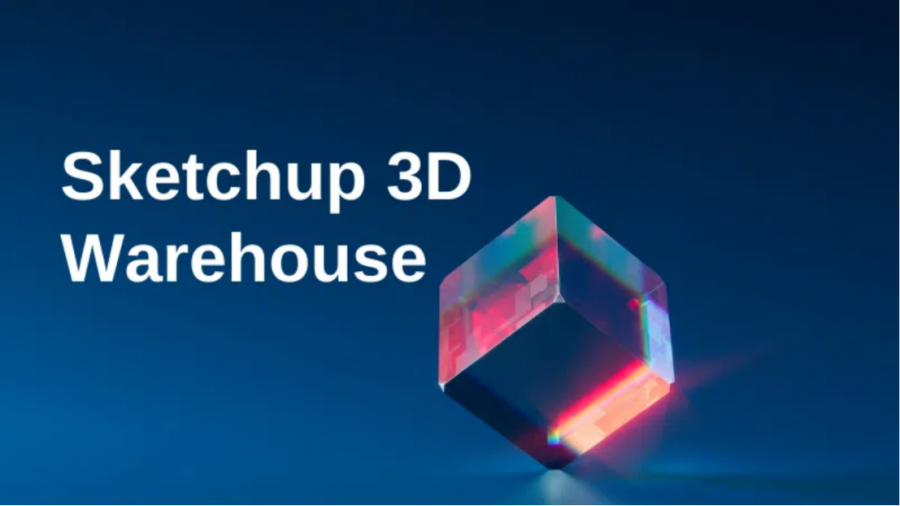 SketchUp 3D Warehouse never fails to give 3D model users a surprise. As its name suggests, it is a huge depository of 3D model resources with infinite values and potentials, and there's always a lot to explore. You can be a creator by contributing your self-made 3D models and having them shared among users worldwide. You can also download others' models for direct use or simply getting some inspirations before making your own.
On SketchUp 3D Warehouse, millions of models are at your fingertips. Despite the huge number, searching for the ones you want have become much easier. You can type in keywords while adding filters by different categories, ranging from decors, furniture, installations to interior design and products. There are also file size and polygon options you can set and advanced searching conditions to apply. Of course, there are views and ratings for your reference.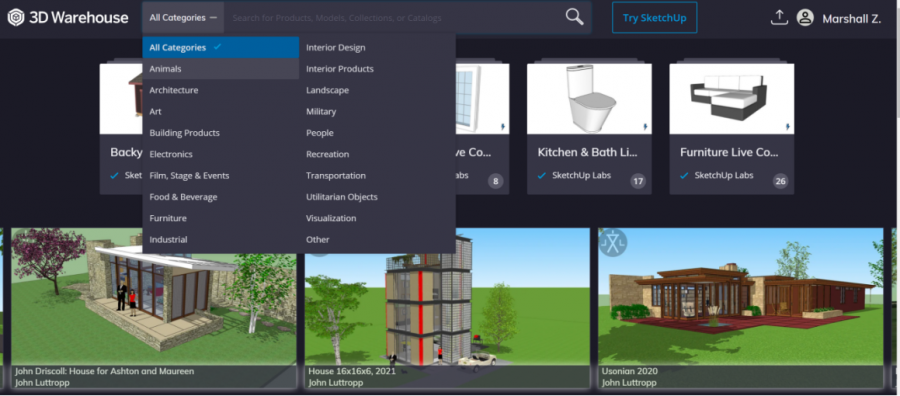 When you have found your ideal models on 3D Warehouse or simply created one by yourself in Sketch, then it's time to get a close and realistic view, preferably on a whole new level. The AR functionality can serve such purpose as it enables you to visualize the products in their true sizes and see what they are like when arranged in different spots of an interior scene. This brings your models closer to a more tangible form.
The SketchUP Viewer for Mobile app offers AR abilities. You can try it for free with two sample models. If you want to see the model that you create in the same viewer, a paid license will be required. If you are a subscriber to the SketchUp Shop, SketchUp Pro or SketchUp Studio bundles, you will be eligible to the premium AR model viewing application features.
Coohom: Powerful AR abilities for 3D models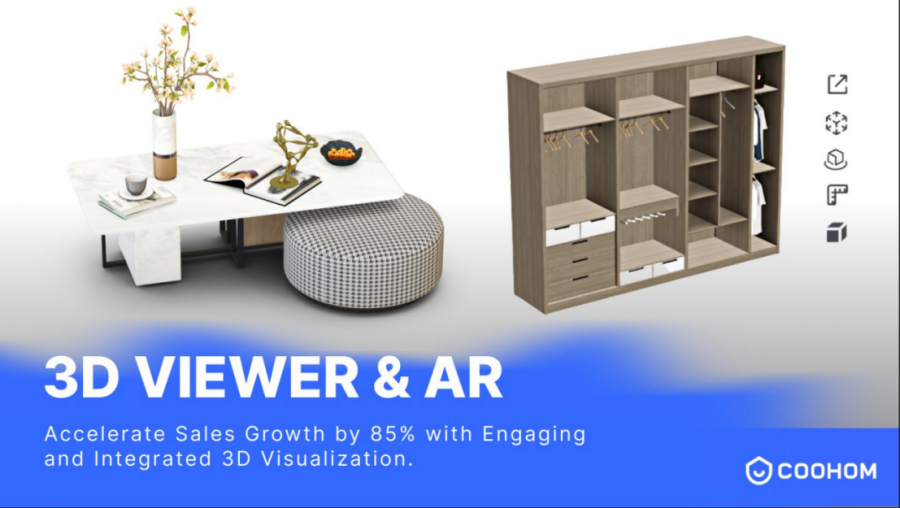 There's a new option to bring out the best part of the Sketchup models in AR. Coohom also provides augmented reality (AR) abilities to Sketchup models configured with its 3D Viewer feature, as long as you have a Coohom enterprise account. Compatible with both IOS and Android, the AR abilities built on Coohom 3D Viewer empower you to see and feel your Sketchup 3D models closer at the comfort of your physical interior space, be it your home, store and showrooms. This way, the display of product models are extended from the virtual scenes that you create with Coohom, whether in 3D design projects, floor plans, panorama, etc .
If you have a Coohom enterprise account, try uploading multiple Sketchup models to your Coohom enterprise library at a time. It supports fast and seamless import of.skp file, the standard form of Sketchup models. Then, comes the beauty of Coohom: these models that you upload will be auto-rendered in HD right on within your Coohom enterprise account, making them more appealing with both the texture and color looking a lot more vivid. This crucial step prepares these models well for the AR effects of 3D Viewer you are about to create at a click.
Once configured with 3D Viewer, the model can be viewed in AR through a link. You can share it to your teams or clients and post it on social media. When the link is opened, click the cube icon at the bottom and scan the QR code. Point your phone down at an empty space and move it around slowly. When the surface is confirmed, feel free to rotate, drag and view the models from various angels or at different spots.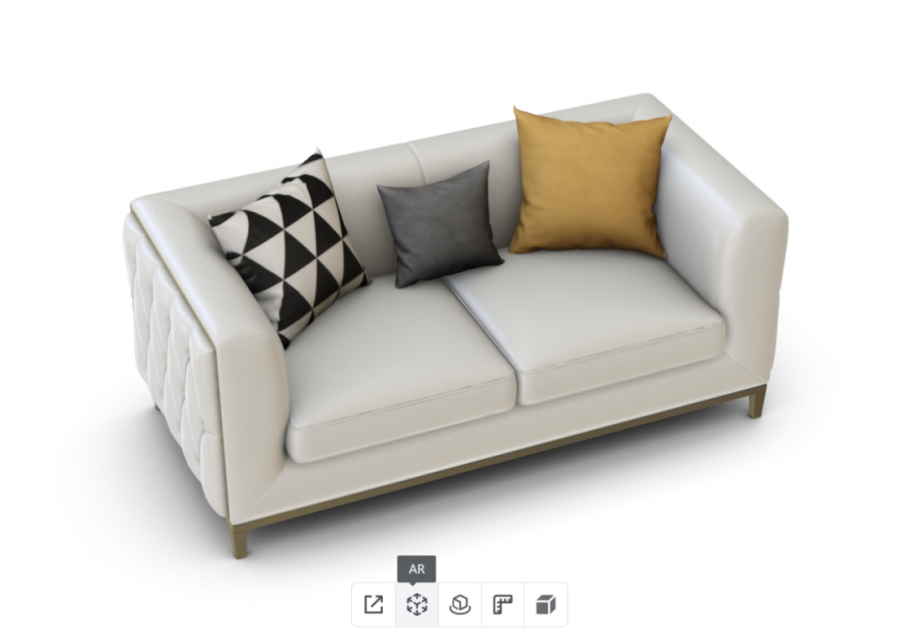 Besides, there's more to expect from Coohom AR abilities as they will go beyond just a single model. Right now, we are planning to make AR applicable to furniture sets or model combinations. Say, in future, you will be able to view a dining table and several chairs all together at the same time. Through AR, models in a set will look more stunning than individual pieces. You can even combine models hunted on Sketchup 3D warehouse with your existing ones in your Coohom enterprise library to group them as a set. Let's wait and see that magic happen.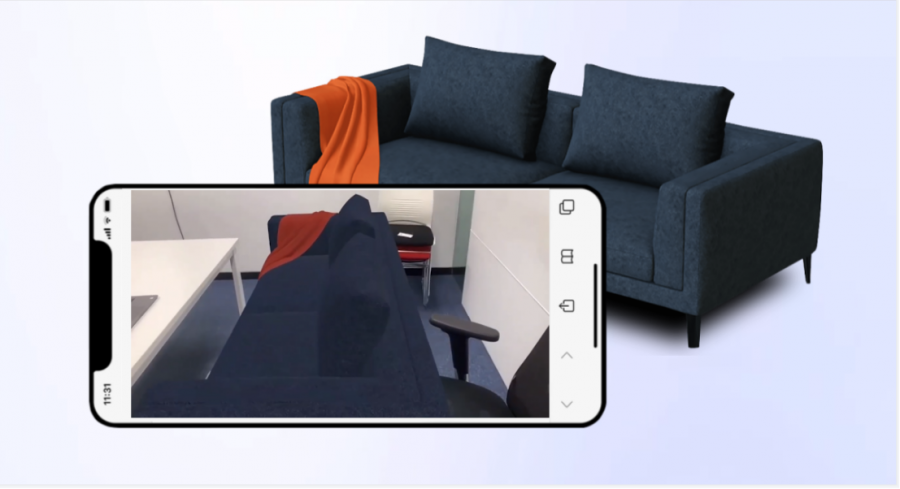 Contact sales@coohom.com to learn more about our solutions.
Contact marketing@coohom.com to get partnerships, and share more insights.
Social Contact:
In
3d lighting design, 3d modeling, 3d viewer, 3d visualization, 3Drendering, 3dx max, 4k rendering, ambient lights, api integration, AR, attic, Attic Design, autodesk revit, b&b italia, best design in america, best design platform, bohemian, CAD design, cassina, commercial interior, Coohom, Coohomdesign, CoohomInspiration, CoohomInteriors, CoohomIpad, cylindo, design software, enterprise solutions, FinancesOnline, flos, Free 3d models, free software, fur, furniture company, google design, high point, home decor, hpmkt, image search, inetrior design, interior design, interior design ideas, interior designers, kitchen & bath, kitchen & bath design, moroso, PhotoStudioGallery, planner 5d, poliform, shopify design app, sketchup free, south korea interior design, space decoration, Trade Show, Videographer, whole house customization
Sometimes, the reason why a good interior design project stands out is because it has a unique combination of elements....