Hi Coohomers! This week's update is a simple one, but it promises to make a big difference for Photo Studio users.
Our pre-set Studios have now been reorganized into a new set of categories called the Studio Collection. With this feature, users will be able to instantly select from a number of styles, letting them spend less time sorting through scenes, and more time shooting gorgeous photos.
More than 4,000 studio setting have been placed into 16 unique styles. Just select from American, Contemporary, Bohemian, and more to quickly find the perfect setting for your showcase.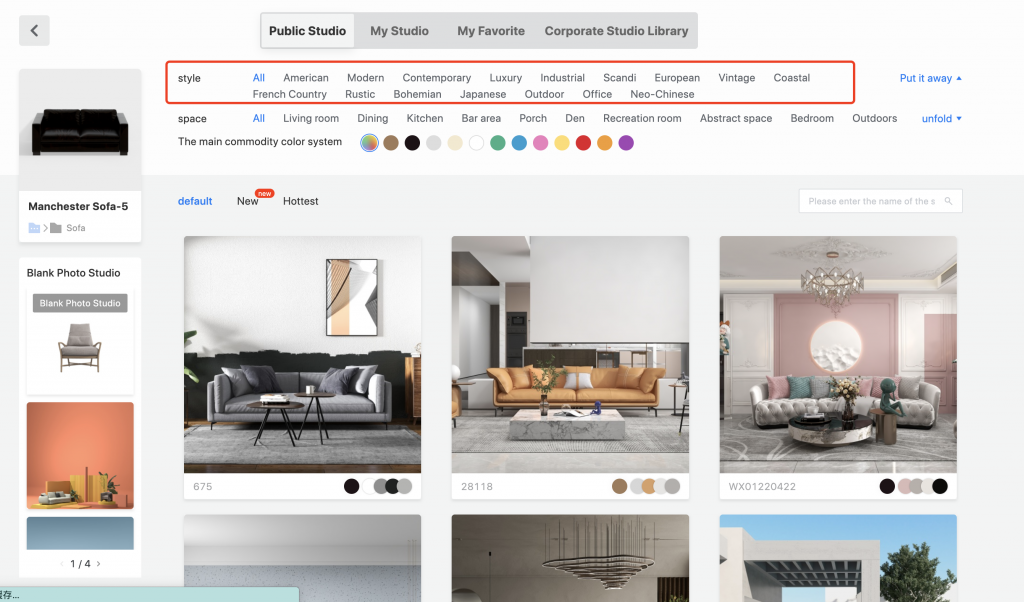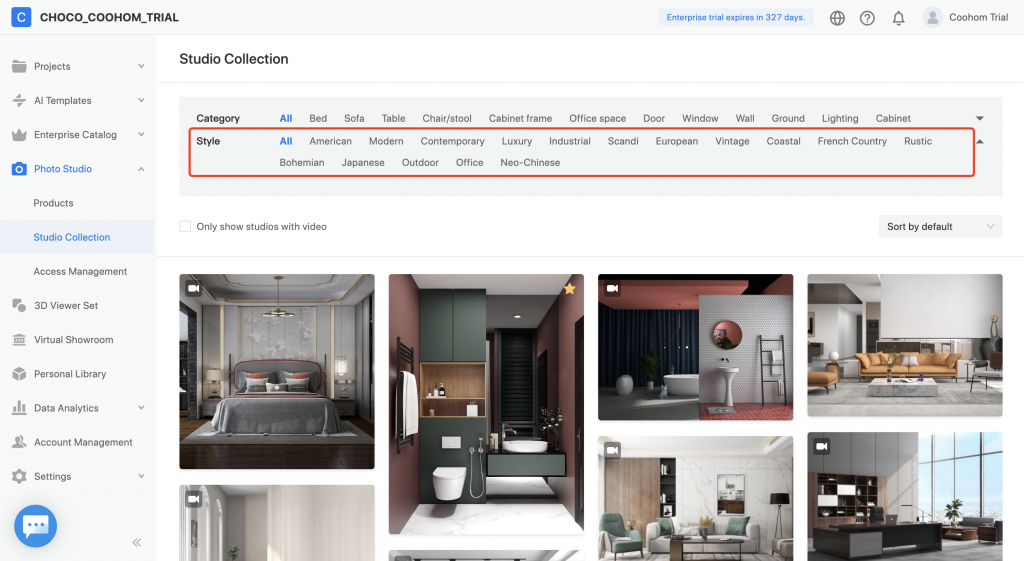 For more information on Coohom for Business, get in touch with us here. Or to jump right into creating stunning HD visualizations, get a project started today!
See also:
PRODUCT UPDATE: Display Local Currency
PRODUCT UPDATE: Studio Collection
Social Contact:
LinkedIn | Facebook | Instagram | Twitter | YouTube
Media Contact:
>>> Schedule a DEMO!
In
2d & 3d designs, 3d modeling, 3d visualization, 3Drendering, autodesk revit, best 3d home design, best design in america, best design platform, CAD design, commercial interior, construction drawings, Coohom, Coohomdesign, CoohomInspiration, e-commerce design, Free 3d models, FreeInteriorDesign, interior design ideas, interior design tool, ipad design app, kitchen & bath, kitchen cabinet, new york interior design, shopify design app, SketchUp
AutoCAD: Classic design and floor plan software AutoCAD is a computer-aided design software application, developed by Autodesk. It allows professionals and...