Announcing the latest update to Coohom's Merchant Platform: support for displaying different currencies depending on the location of the user.
Clients will now be able to pre-set which currencies are available to be viewed. Then, when users enter the design tool, the currency will reflect their location (depending on their selected language).
For instance, if user A pre-sets a sofa model with a price US $100/Chinese ¥620/Japanese ¥12,245, user B of the same enterprise, will see the price in US dollars when their language is set to English, Chinese yuan when their language is set to Chinese, or Japanese yen ¥12,245 when their language is set to Japanese.
Note: This currently only applies to models in "Furniture & Furniture Sets" in the "Enterprise Catalog." This does not apply to Virtual Show Room.
Here's how it works!
Step 1: Enable This Function
Navigate to: Enterprise Catalog > Product Info > Price Manager > Set the display of prices when no local currency is detected > Display price with chosen currency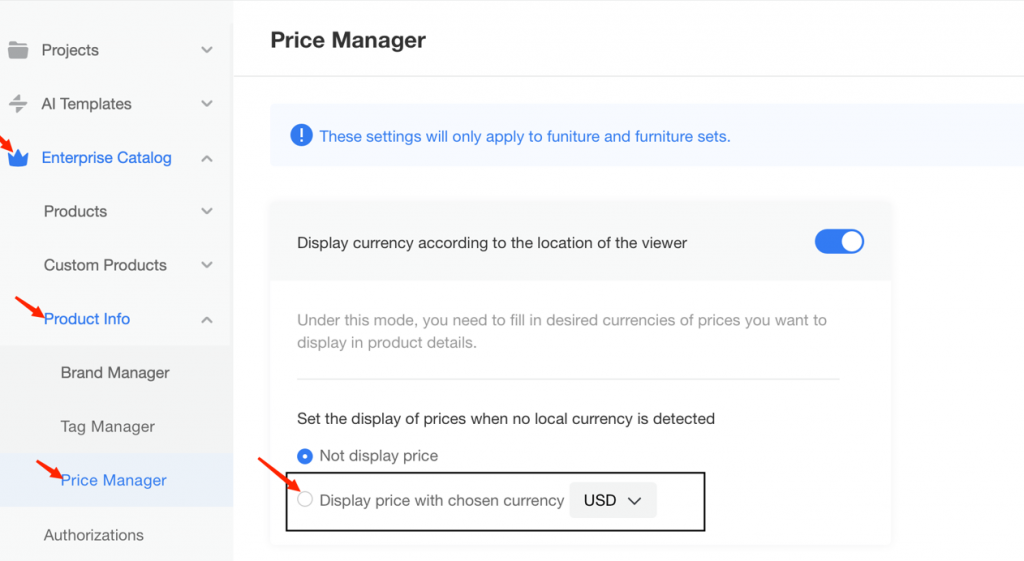 Step 2: Add Multiple Currencies for a Given Model
Navigate to: Enterprise Catalog > Products > Furniture / Furniture Sets > General > Price
Step 3: View in the Design Tool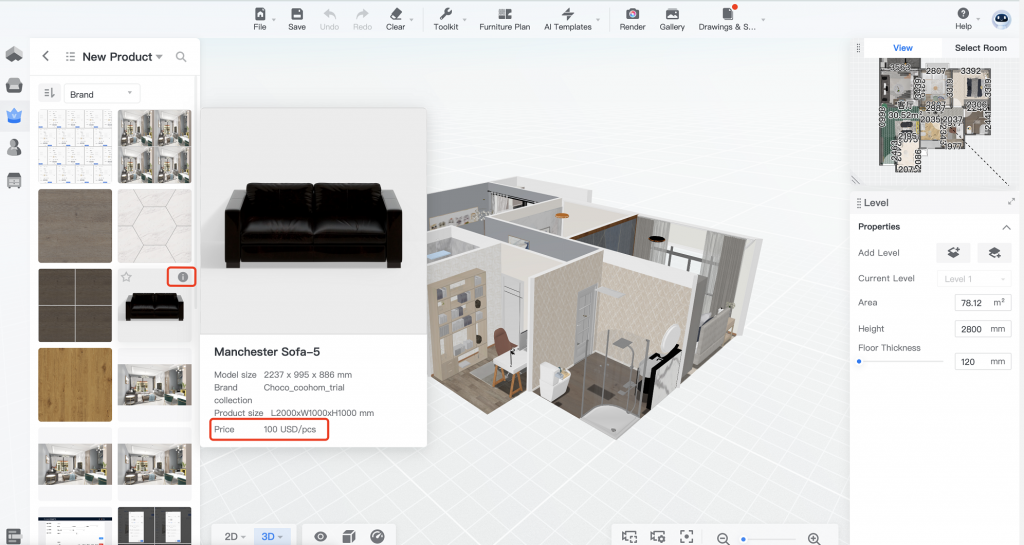 For international corporations with local pricing, helps to make cross-functional, cross-border operations just a bit more efficient.
See also:
PRODUCT UPDATE: Display Local Currency
PRODUCT UPDATE: Studio Collection
Ready to explore our merchant platform in more detail? Reach out to us here. For individual users, get started with our design tool for free today.
Social Contact:
LinkedIn | Facebook | Instagram | Twitter | YouTube
Media Contact:
>>> Schedule a DEMO!
In
2d & 3d designs, 3d modeling, 3d visualization, 3Drendering, autodesk revit, best 3d home design, best design in america, best design platform, CAD design, commercial interior, construction drawings, Coohom, Coohomdesign, CoohomInspiration, e-commerce design, Free 3d models, FreeInteriorDesign, interior design ideas, interior design tool, ipad design app, kitchen & bath, kitchen cabinet, new york interior design, shopify design app, SketchUp
AutoCAD: Classic design and floor plan software AutoCAD is a computer-aided design software application, developed by Autodesk. It allows professionals and...