Some may think modern style is cold and stark, but modern kitchen decor is all about creating that heart of the home functionality in a way that feels clean, open, and sleek. Modern kitchens can be minimalist and striking or innovative and sophisticated. Clean lines, graphic light fixtures, and a neutral color scheme are all characteristics of the modern kitchen style.
Whether you are looking for organizational advice or planning a kitchen refresh, we hope you'll be inspired by these 7 sleek modern kitchen decor ideas.
neutral color palette
The modern design relies on a largely neutral color palette with pops of color. Think white, beige, or greige walls with vibrant artwork or accessories. Serene and encouraging a natural sense of flow, neutral kitchens are all about creating that calm and relaxing feel through color choice and tranquil tidiness.

2. statement pendant lighting
Lighting is one of the most important elements of kitchen design, and the right pendants can take your space from blah to bright. While modern design is known for its streamlined aesthetic, that doesn't mean there isn't room to make a statement. Play with design and scale and use sculptural globes, glass pendants, bright colors, and clean lines to maximize your impact.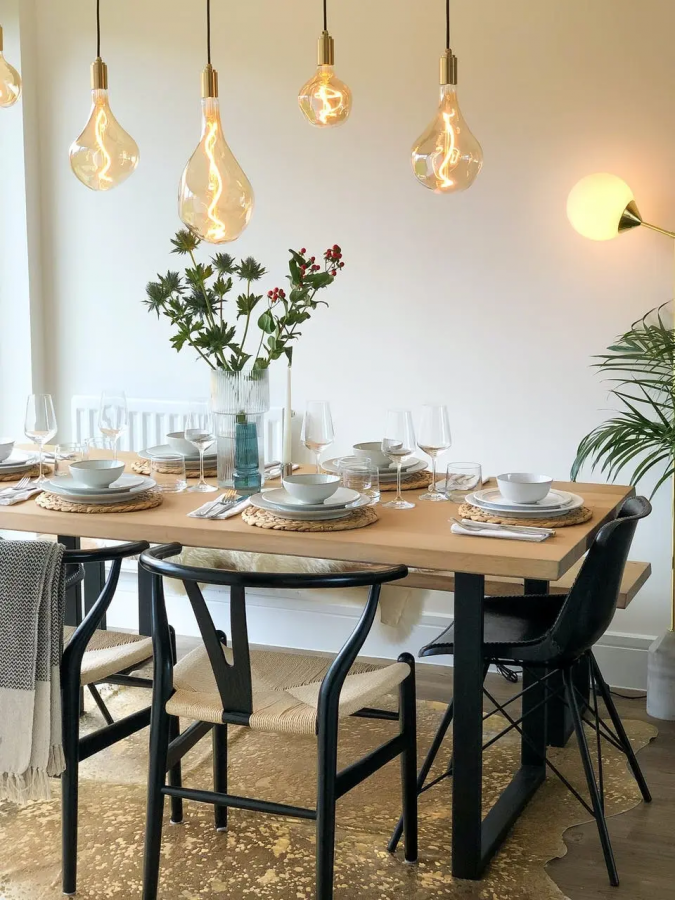 3. marble or tile backsplash
The backsplash is an important part of your overall design scheme. Add some softness and glamour to your modern kitchen with a solid marble slab backsplash. Or add texture, dimension, and visual interest with ceramic or glass tile in a geometric pattern or playful color.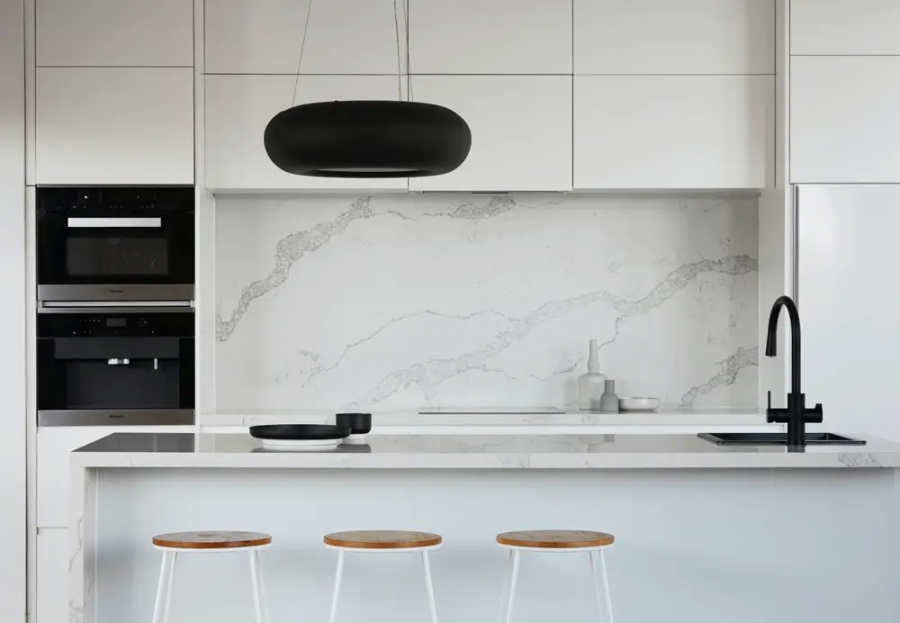 4. oversized kitchen island
Kitchen islands offer multipurpose workspaces, extra storage, seating, somewhere to socialize, and more. By installing a large kitchen island, you'll be increasing your functionality and giving yourself the opportunity to create a dramatic design element. Bring that drama with a luxe marble waterfall countertop for a look that makes a splash.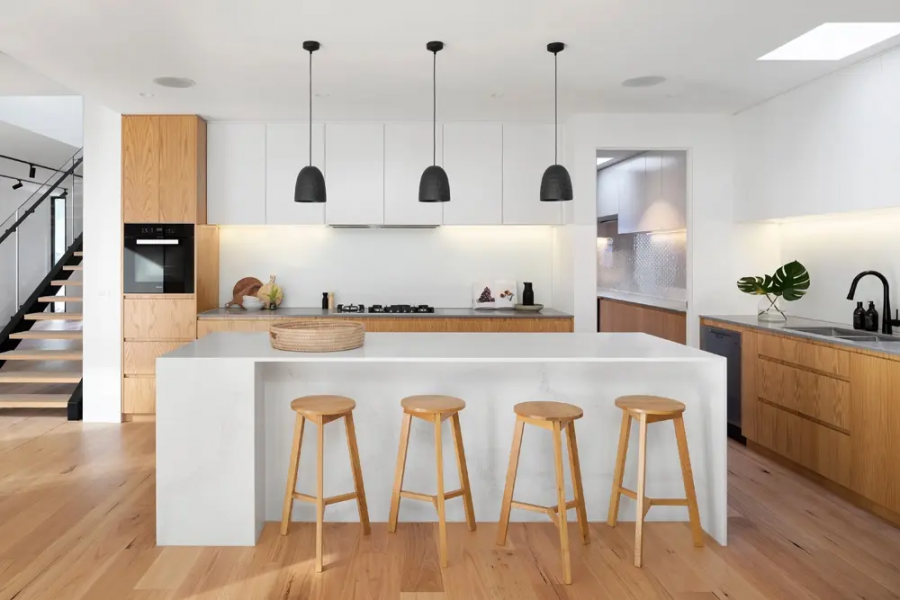 5. open shelving
Use open shelving to achieve a minimalist feel, or to display glassware, tableware, or other kitchen essentials pretty enough to keep on display. If you're not sure how to get that "shelfie" worthy look, check out our guide on how to style open shelving in a kitchen.
6. smart storage
No matter how large your kitchen may be, you'll want to maximize its functionality. Streamline your space with clever ways to stash your spices, declutter your drawers, and pull together your pantry. Ideas include storing lesser-used tools in higher cabinets and using a label maker for cohesive storage for a polished and organized approach.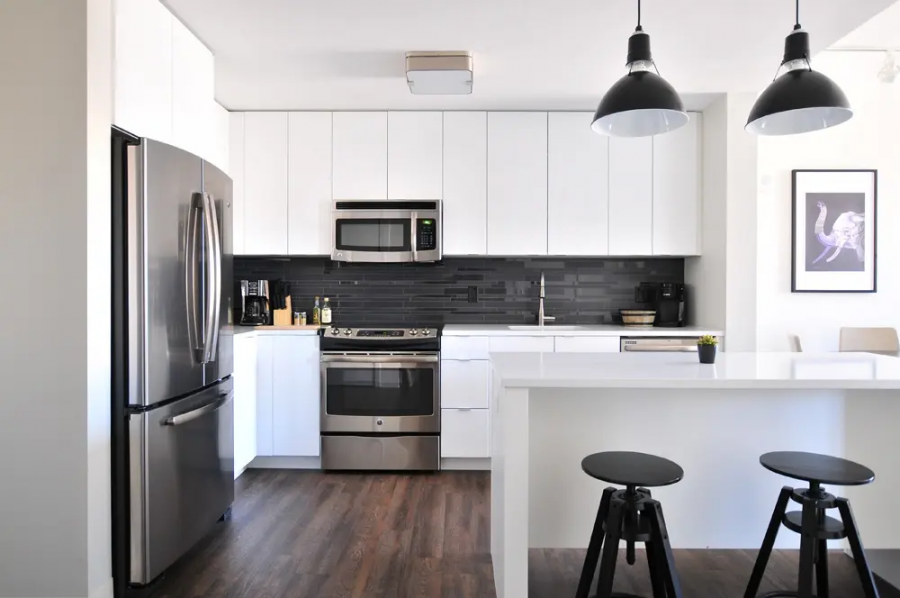 7. industrial accents
More than any other room, kitchens lend themselves to industrial styling. You can add that utilitarian feel with stainless steel appliances or countertops, industrial pendant lighting, and sleek cabinet handles. Or you can skip pulls altogether—after all, industrial style is based on a no-nonsense, no-frills approach to design.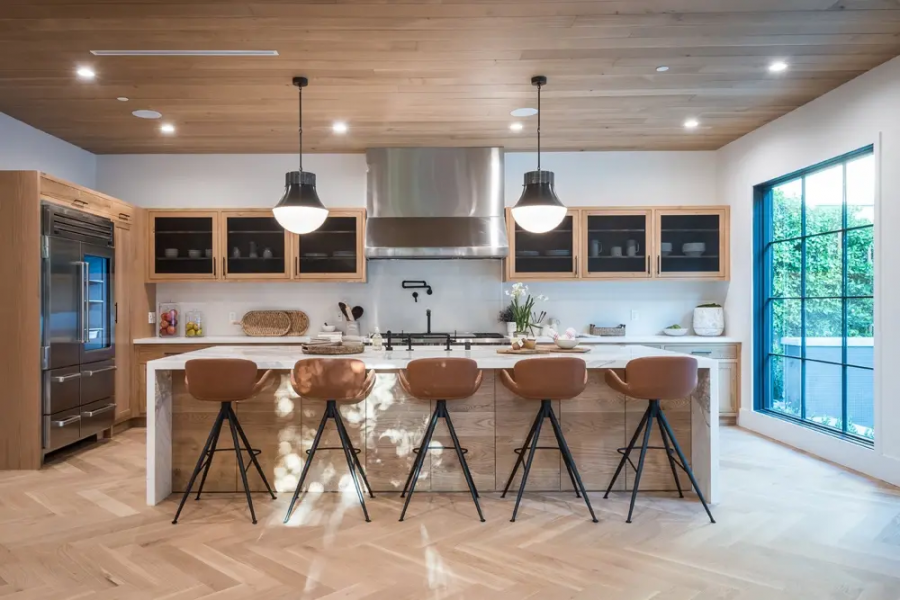 No matter your personal style, these 8 modern kitchen decor ideas are a good place to start your makeover journey.
Social Contact:
LinkedIn | Facebook | Instagram | Twitter | YouTube
Media Contact:
>>> Schedule a DEMO!
In
2d & 3d designs, 3d lighting design, 3d modeling, 3Drendering, 3dx max, 4k rendering, api integration, Attic Design, autodesk revit, b&b italia, best design in america, bohemian, boloni home, business partner, CAD design, cassina, china, construction drawings, Coohom, CoohomInteriors, cylindo, design education, design software, design university, DIALux, enterprise solutions, european, FinancesOnline, foyr, Free 3d models, free software, FreeInteriorDesign, google design, high point, home decor, home decor styles, homebyme, hpmkt, hpmkt2021, inetrior design, interior design, interior design tool, kitchen & bath, mordern kitchen, naver, photo studio, planner 5d, poliform, Realistic, retailer, salone del mobile, SketchUp, south korea interior design, Trade Show, Videographer, VR
Courtyards can be our spiritual homes. They remind us of our homesickness, love, joy and memories.   01 Dramatic transformation 02 Garden renovation...