Sichuan Kaidesen Intelligent Furniture Co., Ltd. is a custom-made furniture factory with a production base covering 30,000 square meters. It has been focusing on OEM (Original Equipment Manufacturer) business and is well-known in the western region of China for its unique founding background and comprehensive product support service. However, facing increasingly intense market competition, in 2023, Kaidesen proactively established an end-to-end integration process to pave the way for the development of their high-end proprietary brand Boona.
Without hesitation, they chose Kujiale as their software service provider to achieve seamless coordination between the front and back ends, laying the crucial foundation for Kaidesen's high-end upgrading.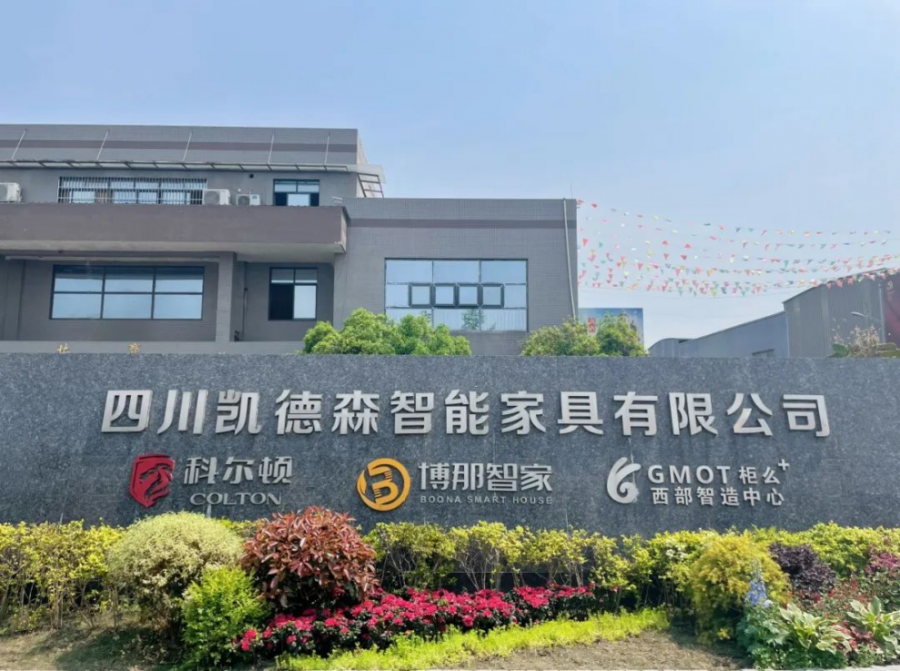 PART 01
In 2012, Yu Yundong, who had been working in Shanghai for over ten years, joined a furniture manufacturing factory in Guanghan, Sichuan Province. Diligent, studious, and hardworking, Yu Yundong started from scratch and made steady progress in the factory. In 2018, when the factory faced challenges in its development, Yu Yundong took on the role of General Manager and quickly implemented proactive measures to expand the business. At that time, the prefabricated housing market was gaining popularity in Sichuan, and under Yu Yundong's leadership, the team successfully seized opportunities in the prefabricated housing market, revitalizing its business and bringing about positive change. As a result, the company was renamed Kaidesen.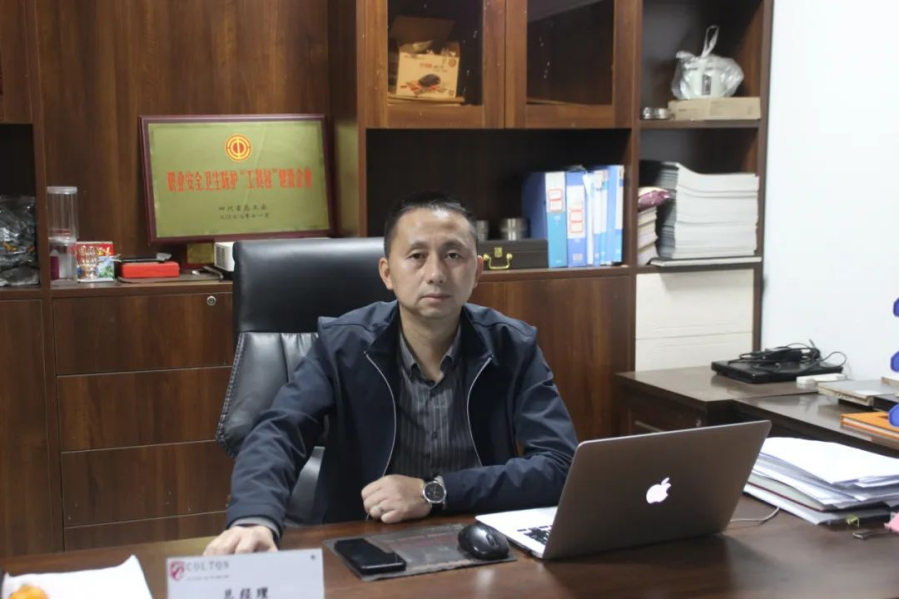 In the face of crisis, Yudong Yu stated, "We are well aware of the importance of survival and development in a fiercely competitive market. Our team consists mostly of experienced employees, and we have a strong sense of cohesion. Moreover, we have seized the opportunity in the prefabricated housing market and made it our primary growth engine."
Meanwhile, over the past decade, Kaidesen has been committed to providing contract OEM services for top-tier brands while continuously investing in the construction of various production lines. Whether it is cabinets, door panels, or solid wood furniture, Kaidesen can provide a one-stop solution, which has given the company a significant competitive advantage in the market.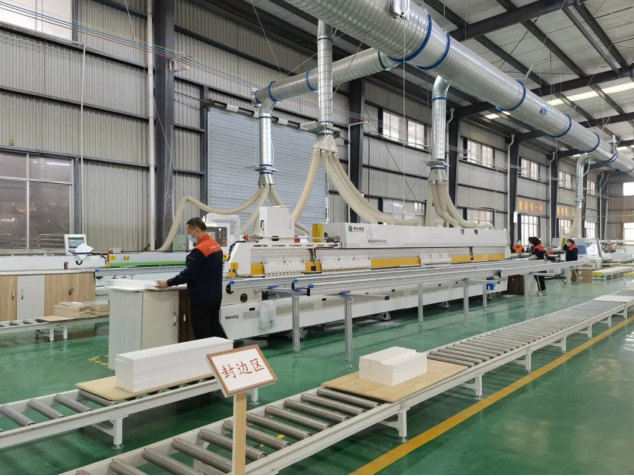 Yu Yundong proudly stated, "It can be said that our weakness before was the over comprehensiveness and scattering of our business, but now it has become our greatest competitiveness. Over the past decade, we have gradually acquired all the mainstream production lines in the market, enabling us to meet customers' demands for furniture of various types.This comprehensiveness helps us ahead of most competitors now."
PART 02
Private Brand Setback Prompts Reflection on Three Major Issues
Under the leadership of Yu Yundong, the factory has hit new high in performance year after year since 2018. The teams have stayed true to their original aspirations and continuously strived to learn from outstanding peers and collaborative partners. In addition to solidly performing routine business operations, they have actively ventured into developing their private brand.
"In 2018, we launched our private brand for the first time, attracting a group of distributors. However, the final results were not satisfactory. Through the creation and promotion of this brand, I also realized that in order to pursue brand upgrading, there are still many problems that we need to address." Yu Yundong and his team conducted a thorough review and identified three major problems that must be resolved.
First, there is a slow internal order turnover and high error rate in the original workshop. This is mainly due to constraints in the separation process, as each member of staff operates differently with varying technical capabilities. As a result, problems such as missing holes, incorrect holes, and dimensional errors which cannot be detected by software are frequently seen in production process. To address clients' complaints, additional trial assembly process is required. Consequently, distributor's satisfaction is not met, but manufacturing costs are high.
Second, the factory lacks a unified platform for managing distributors, resulting in limited support and difficulty in enhancing cooperative bonds with them. Distributor order requirements vary greatly, and their design capabilities are uneven, leading to increasing difficulties in collaboration between both parties.
Lastly, in the industry, first and second-tier brands utilize software such as Kujiale for front-end design and order placement, making it a standard practice for distributors. However, emerging brands lack software empowerment. If Kaidesen can catch up with this trend, it may have the opportunity to take a leading position among similar new brands.
Take these factors into consideration, Kaidesen has started collaborating with Kujiale. In 2023, launched the "Kaidesen & Kujiale" mini-app was successfully launched, aiming to integrate the front-end and back-end systems for a seamless connection.
PART 03
One-click Ordering via the Mini-App
After Kaidensen's cooperation with the Mini-App Project of Kujiale, Yu Yundong shared the biggest change this choice brought to the company: "According to my speculation, the new workflow can shorten the 'design production' cycle to about one-third of what it used to be." This innovative Mini-App Program has brought great convenience and efficiency improvement, leading to a significant transformation for Kaidensen.
"We observed for two years and felt that Kujiale's technological solution was becoming more mature. After witnessing the successful implementation in other factories, we immediately formed a project team and developed a series of strategies." Yu Yundong focused on three key aspects, which led to the successful completion of the project integration within 30 days.
First, Yu Yundong, as the project leader, led the team in advancing the project. Only when the boss himself understands the profound significance of the project for the factory can all concerns and doubts of the project participants be eliminated.
Second, selecting employees to form a temporary project team and establish clear milestones for the project. Additionally, providing incentives for the project team was crucial to ensure stability and motivation of the staff throughout the entire implementation process of the project.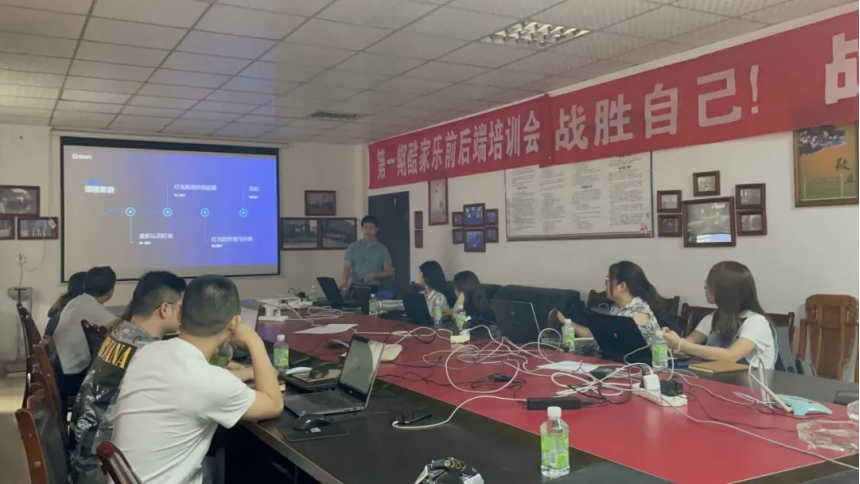 Third, actively collaborating with the Kujiale team. Kaidensen lacked expertise in technology and had limited knowledge in the integration process. Therefore, they highly valued the professional services provided by the Kujiale operation team. It was through the dedicated support of the Kujiale team that the integration and testing processes were successfully completed.
Currently, Kaidensen has began to make the accurate product based on the rendered designs. They are looking forward to receiving support from Kujiale front-end promotion team for comprehensive training at the end-user level.
PART 04
Custom Brand Launchment in 2023
"Kaidensen has launched a new custom brand called Boona and opened its first flagship store in Chengdu, Sichuan Province. The successful implementation of the Kujiale Mini App of design and production integration undoubtedly provided us with strong support. Via Kujiale Mini App, we can efficiently create design renderings and directly import them into the Mini App, enabling us to easily handle processes such as orders separation, optimization and generating QR codes with just a click. This improves the working efficiency and resource utilization of Kaidesen, allowing us to focus on advancing the high-end brand." Yu Yundong fully recognizes the value of the project and expresses confidence in the upgrading of the custom brand.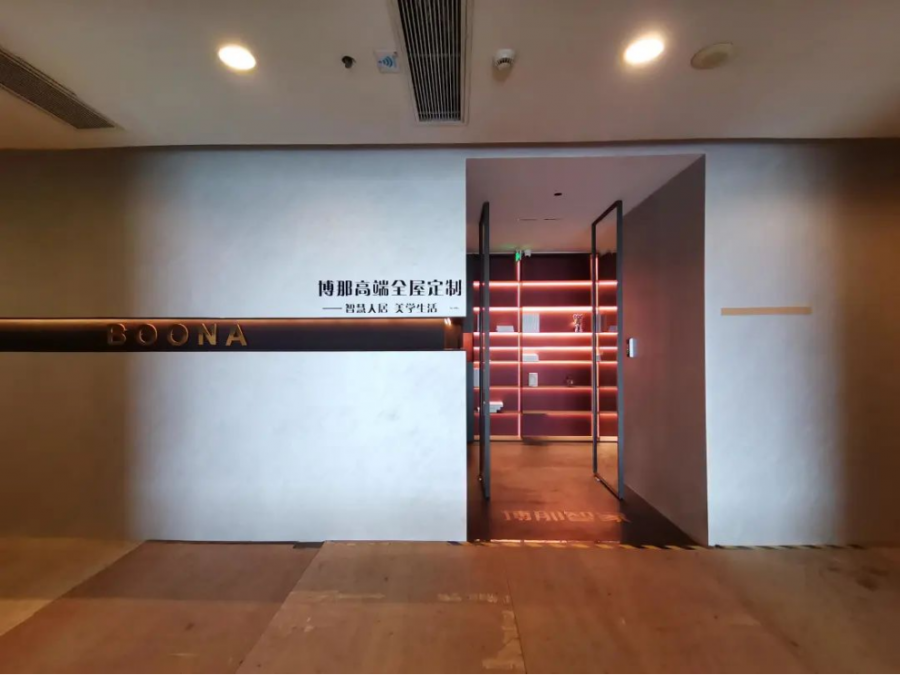 In 2023, Kaidesen will continue to develop its high-end brand, pursue excellence and exquisite craftsmanship, and present customers with unique works of art. Kujiale will also work together with Kaidesen to jointly embrace a brilliant and splendid future!
Contact sales@coohom.com to learn more about our solutions.
Contact marketing@coohom.com to get partnerships, and share more insights.
Schedule a free demo today!
Social Contact:
LinkedIn | Facebook | Instagram | Twitter | YouTube
In
2d & 3d designs, 3d download, 3d lighting design, 3d lighting solutoins, 3d viewer, 3dx max, 4k rendering, ambient lights, api integration, attic, autocad, autodesk revit, b&b italia, best 3d home design, best design platform, bohemian, boloni home, business partner, carl hansen, cassina, china, commercial interior, construction drawings, Coohomdesign, CoohomInspiration, CoohomInteriors, customized design, cylindo, design ideas, design university, DIALux, edra, enterprise solutions, european, FinancesOnline, flos, foyr, free software, freelancer interior designer, furniture company, google design, high point, home decor, home decor styles, home design, hpmkt, hpmkt2021, inetrior design, interior design, interior designers, kitchen & bath, kitchen & bath design, minotti, naver, photo studio, PhotoStudioGallery, planner 5d, poliform, Rendering, rendering settings, rendering templates, retailer, salone del mobile, SketchUp, sketchup free, south korea interior design, space decoration, Trade Show, tropical design, Videographer, VR, wooden beam
Source: https://www.pexels.com/photo/simple-workspace-at-home-6476588/ In today's fast-paced digital landscape, the convergence of technology and design plays a pivotal role in shaping the...