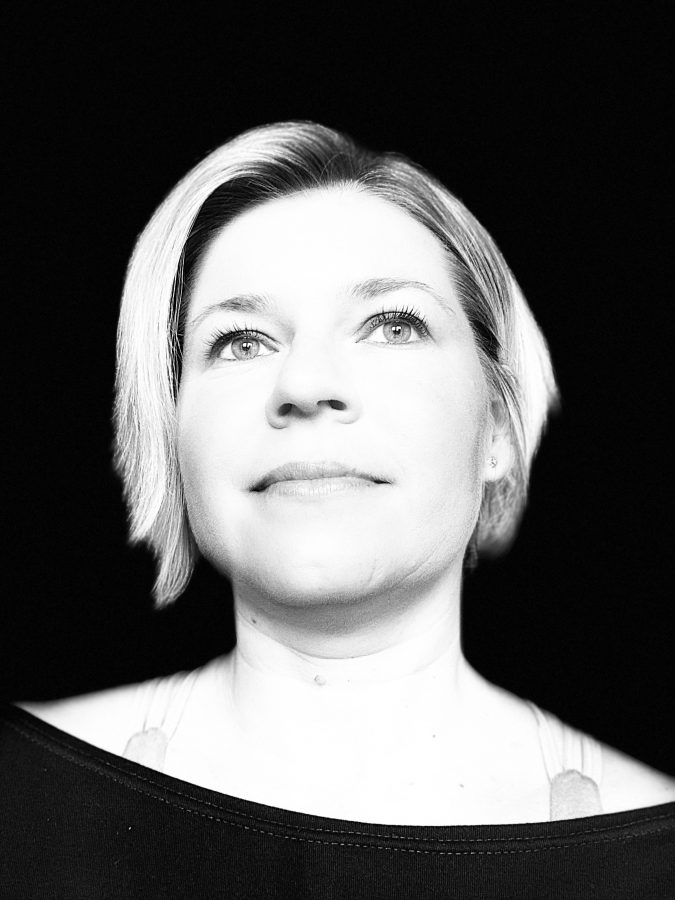 Edina started her professional career in finance, but she has always loved interior design and when the opportunity came, after she completed her diploma in interior design, she left her corporate job and started her own interior design business.
Who are you? Can you tell me a little about yourself?
My name is Edina Spink, I'm originally from Hungary but have been living in the UK for over 10 years now. I started my professional career in finance, but I have always loved interior design and when the opportunity came, after I completed my diploma in interior design, I left my corporate job and started my own interior design business. Now I own Kokooned, my interior design business, focusing on virtual staging.
What are the difficulties to work as a designer?
It's communication, selling our ideas to our clients. 90% of people are unable to visualize a space therefore we need to present our ideas in a way that helps them best to do just that. People often are not sure what they want exactly, or if they do, how would that fit in their space. If it was that easy, everybody would do it by themselves based on Pinterest boards! When I started my business, the main form of presenting my ideas was via design boards, mood boards, and sample boards. But I found that my clients struggled to see what exactly it would be like in their homes. Since I discovered 3D rendering and virtual tour videos, everything is so much easier. The clients can see what their space will look like, and how it's going to feel, they make decisions a lot quicker, and there's no disappointment and regret at the end.
How and when did you start to use Coohom to design instead of other software?
I used to use Sketchup and Vray but both come with quite a learning curve not to mention the cost. I didn't have the time to master Vray, my renderings were ok, but not exceptional. I discovered Coohom about a year ago and must say, I resisted for a long time as I thought it was a "library only" (therefore lacking flexibility) solution but I learned that I can upload my own models and materials which is amazing. I still use Sketchup regularly, but Coohom completely replaced Vray for me and I'm very happy with the results – so are my clients.
How is Coohom helping your design work?
The biggest win is the time that Coohom saves for me! I focus on virtual staging which means I don't always need specific items and 99% of the time I find what I need in the library where the quality of the models is really superb, the rendering is fast, and with the new video features, it's really easy to wow the clients.
What is your favorite feature in Coohom?
The roaming videos and the panorama images give an amazing experience for the clients as through the screen of their phones they can look around in their own space and see what it's going to look like.
What is your typical workflow with Coohom?
I start with importing a floor plan (if I've got one) or drawing one from scratch. If there's any specific architectural feature, I draw it in Sketchup and import it into Coohom. I usually start searching for items in the library, change size/material as necessary, or go Sketchup and model whatever I need myself than take it into Coohom. I often import textures as well. The next step is customizing the lighting. I often create a daytime and a nighttime set to show different mood images to my clients. When the design is final, I create amazing videos starting with the templates and sometimes tweaking them a little bit.
Can you share with us some of your experience on how to improve your skills with Coohom?
I love how Coohom is super intuitive, there are a lot of helpful pre-sets (furniture sets, lighting pre-sets just to name a few), so it's really easy to create a design quickly but then it has enough flexibility to make adjustments to make my design completely unique. The monthly collections and style ideas are very handy too, helpful and inspiring, and easy to implement. The super-fast rendering time is also very helpful when I'm doing the final touches – especially in lighting – when I can quickly check how changing the settings impacts the final result. It really speeds up the whole process.
What are your expectations of Coohom?
I know that creating a program that is super user-friendly and aims to make the workflow easy, simple and fast would normally come with a price of lack of flexibility. For example, creating skirting boards with one click is very convenient, extremely fast, and effective, however, sometimes the possibility of a little tweak would be very useful. But often there are workarounds for such situations. The overall speed and convenience are still worth it. Coohom is already exceeding my expectations, it's an amazing tool and there's clearly a lot of work being done behind the scenes.
What kind of interior style do you think it's trending now in the U.K.?
I'm very pleased to see that the popularity of biophilic design is rising. Using more natural materials, incorporating more live plants, and creating a soothing, calm, relaxing environment is so important these days. Everybody could use a personal sanctuary where they can refill their batteries. It's also great for environmental purposes. Using natural materials from sustainable sources with a reasonably minimalistic view will have a great impact on our future in my opinion.
Please share your 1-3 projects with us?
Social Contact:
LinkedIn | Facebook | Instagram | Twitter | YouTube
Media Contact:
>>> Schedule a DEMO!