Blender: an open-source and self-evolving 3D graphics software
Blender is an open-source 3D content creation tool set, a powerful computer graphics software entirely free and available to anyone. Because of this, its updates are contributed by members of its large user community, instead of any third party, a company or organization that represents Blender. So, the bug fixing efficiency of the software is higher than those developed by a single entity. Improvements and feature releases are also more frequent. You can always report a bug and get support from a great number of excellent websites.
Users of Blender are of a wide variety, from media production, 3D artists, professionals, animation enthusiasts and studios all over the world. They use Blender for different purposes such as 3D graphics modeling, game design, motion tracking, simulation, video editing, etc.
Blender is actually very easy to use as long as you get the basics down. After learning the basics, you can pick on the more complicated aspects. Features of Blender include modeling, sculpting, Animation & Rigging, Story Artist, Rendering, Simulation, Video Editing, Scripting, VFX, Interface and Pipeline.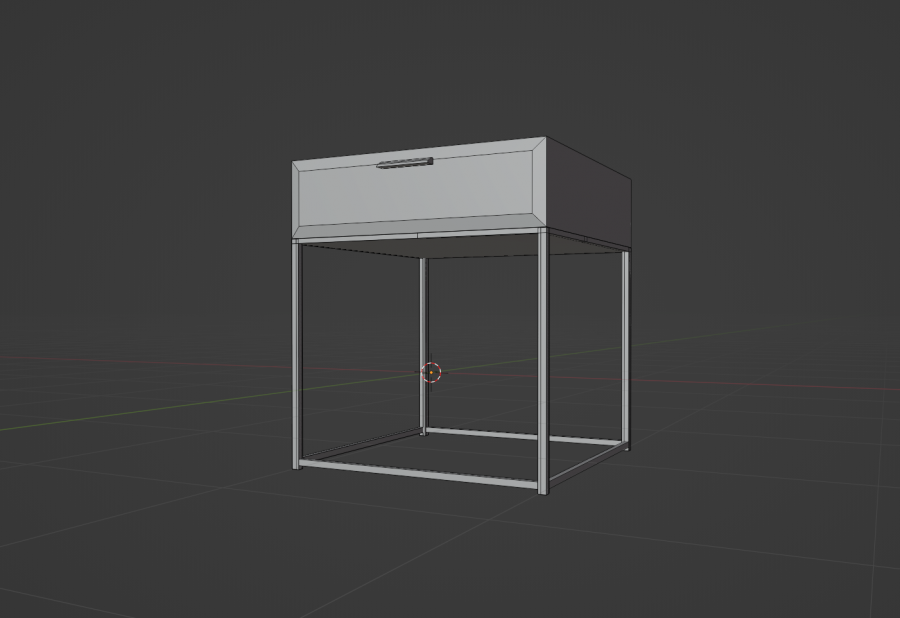 When it comes to 3D artists, using Blender allows them to set up the workflow they need to create paintings, drawings and designs in their own unique art styles. Blender's 3D architecture is above par, enabling fast and efficient creation workflow. More specifically, the software uses procedural workflow that enables 3D artists to create a 3D object while making changes. They can also undo these changes at zero cost of affecting their 3D objects' mesh.
To most 3D artists, the major purpose of using Blender is obvious, to create 3D models for use in digital applications such as animation, game design, and image rendering. However, the models that they create with Blender may have wider uses in an unexpected area: 3D interior design.
Coohom: Intuitive, all-in-one 3D interior design tool
Coohom is more than an ordinary 3D interior design tool. It includes features that bring out the full potentials of 3D models, such as rendering and 3D viewer. It also has public library and personal library, to which you can upload your models that you create with Blender. With Coohom, not only can you upload your own models to these libraries, but also you can share or receive models from other users. Any Coohom user can be a model sharer and recipient both at the same time. Besides, models in sets can be shared and received in the same way as individual models. A design team or team member using Coohom can all benefit a lot from the feature since models are shared within the team in a highly efficient way.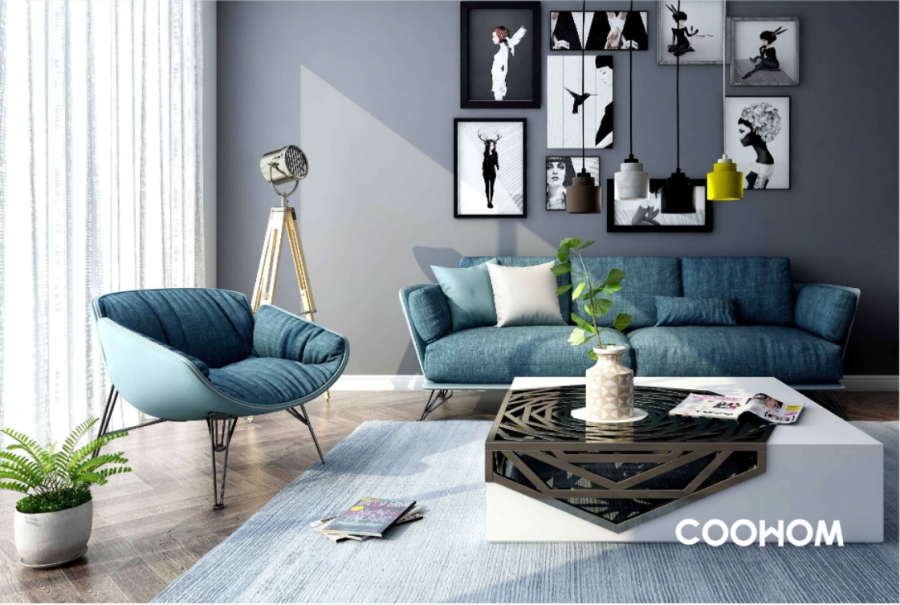 In any design project created, Coohom users can drag and drop furniture 3D models directly to the floor plan from the model libraries. In these 3D scenes, models can be scaled and rotated, and even grouped in sets or duplicated in arrays. Some models are made based on branded products. Others are creative or ornamental works that can bring something new or chic to interior design works and open up more possibilities to both professional or amateur home /interior designers using Coohom.
So, whether you are an experienced or ready-to-be Blender 3D artist who is also interested in interior design and 3D visualization, you can contribute all kinds of 3D models you create to Coohom public library to enrich the existing collections and have them fully utilized in interior design scenes. You can also have amazing chances to interact with your friends or counterparts using Coohom by having the models circulate among more users.
There are a few simple models easy to create with Blender and at the same time great fits for many interior design scenes and spaces created with Coohom. The typical ones include potted cactus, coffee mugs and Ikea furniture. That's because cactuses and other simple plants are easy to break down into simple shapes and can make Coohom interior projects greener; Coffee mugs and other types of ceramic-ware are quite easy to be done with Blender, and can bring cozy and warm atmosphere to many room scenes designed with Coohom; Ikea furniture models are always popular among Coohom users who prefer Scandi or minimalist decor styles, which have become a favored choice nowadays in many countries and regions.
All in all, if you are a Blender 3D artist, just give a go at Coohom to explore more possibilities in a whole new arena for your 3D content creation!
Contact sales@coohom.com to learn more about our solutions.
Contact marketing@coohom.com to get partnerships, and share more insights.
Social Contact: