Challenged by a lack of square footage? We get it! But guess what? Hidden in every small space is an opportunity to maximize style and functionality. Read on for some of our favourite fixes that prove good things really do come in small spaces.
Banquettes
The built-in banquette is having a moment – a long moment! A bench brilliantly ekes out every square inch in awkward corners and lets you squeeze a lot of peeps around the table. If you go custom, you can choose the material, colors, and style, but there are also lots of readymade benches, too. Storage under the seats is a smart bonus.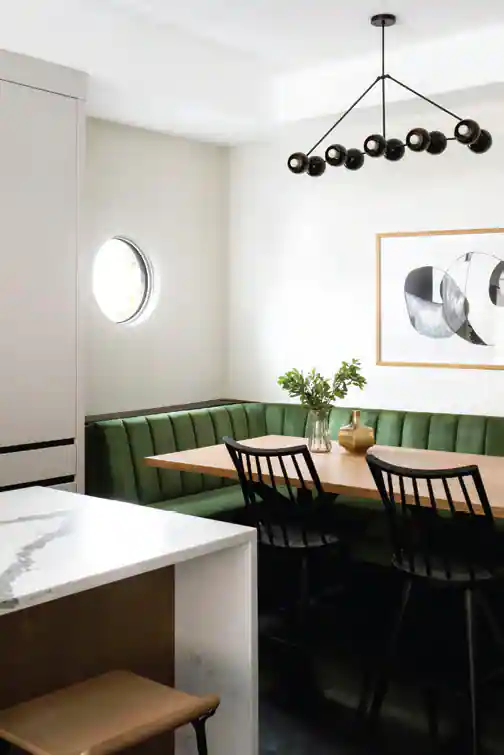 2. Mini Appliances
Small-width appliances are common in tiny European kitchens, but with the growth in micro-condos on this side of the pond, refrigerators, ovens, cooktops, and dishwashers that are almost half the usual width are finally available here. Going small with appliances makes more room for cabinets and countertops. Opt for built-in models with integrated handles to help traffic flow freely.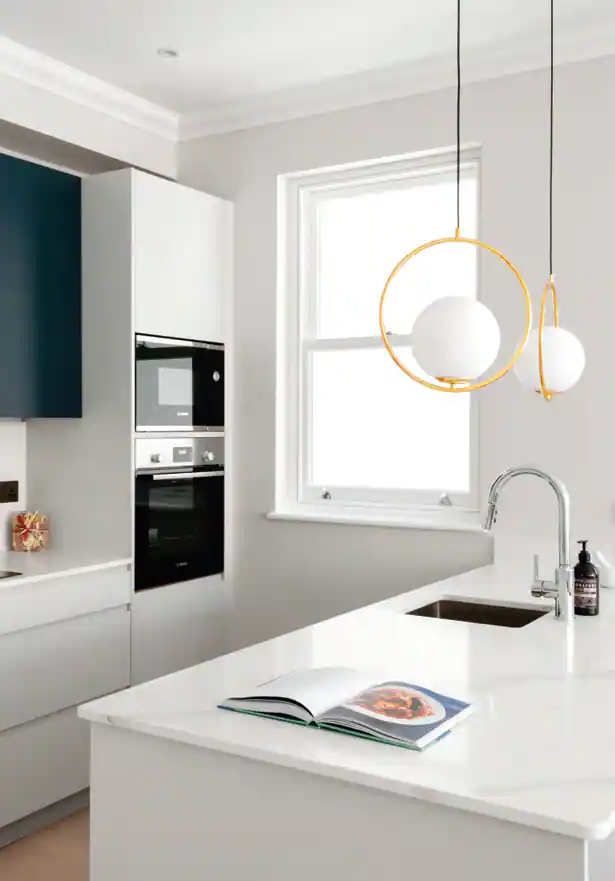 3. Screen
A decorative screen transforms one room into two. We love this one (left) made from wood slats that let natural light flow into both spaces. This ingenious solution would work wonderfully in a studio apartment, allowing separation between sleeping and living spaces, and in a bedroom that has to double as a home office.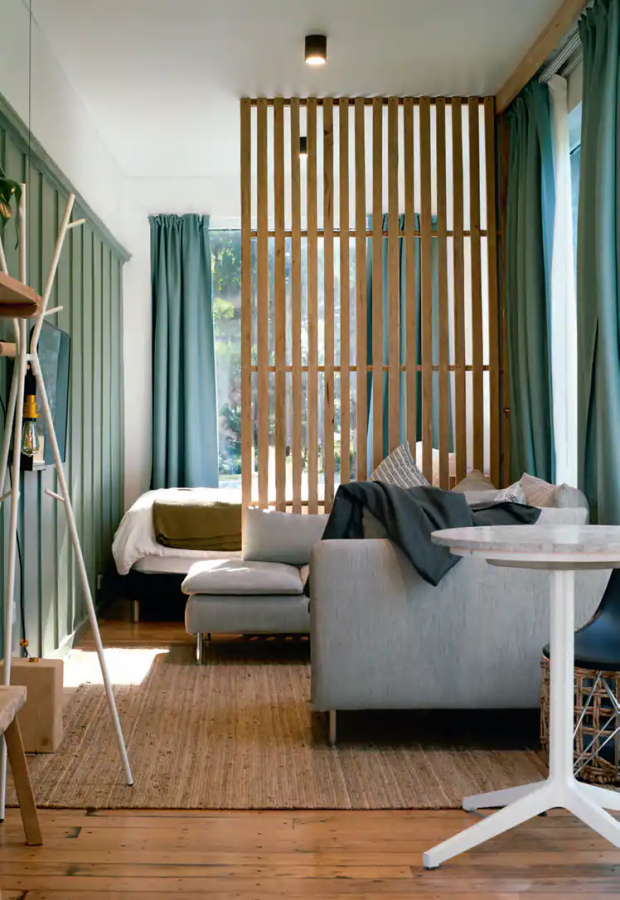 4. Half Wall
Sometimes called a pony wall, a half wall is a more permanent solution than a screen for dividing space. You'll often see a half wall between a kitchen and living room or sectioning off an entryway. Because it's built-in, a half wall is a handy spot for electrical outlets for lights and appliances, and though it separates the space functionally, the room still reads as one room visually.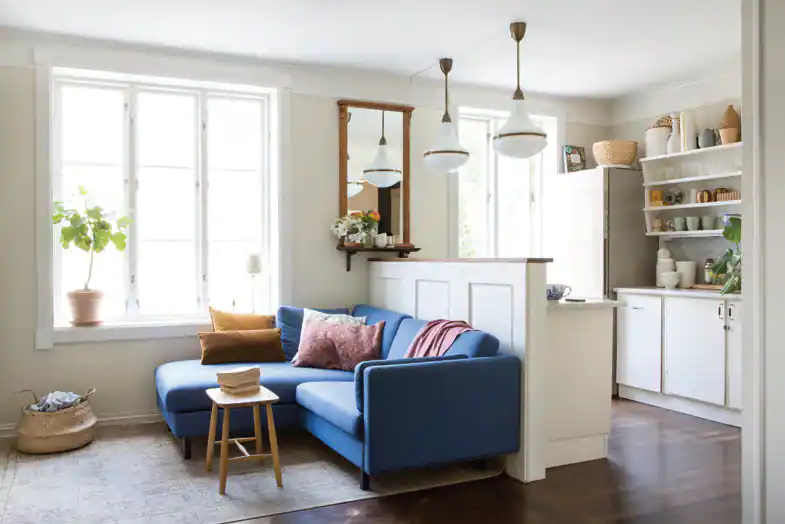 5. Platform Bed
If you have high enough ceilings, a platform bed is a fab storage solution in a small bedroom. A loft space lends itself well to this fix, as does a kid's room, where you can use the space under a bunk as a study or lounge area.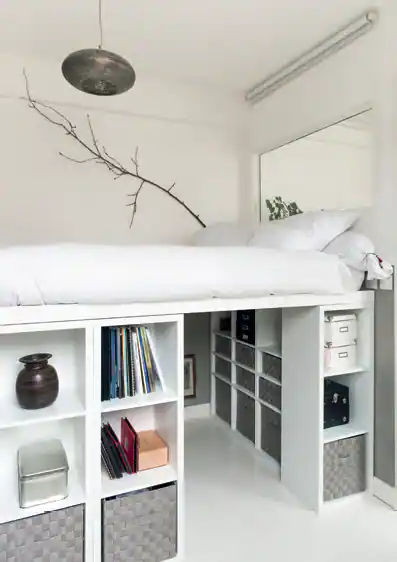 6. Multilevel Library
A wide staircase or hallway contains hidden potential. Custom storage is worth its premium price tag because it transforms unused and previously unusable space into a feature that works functionally and adds style.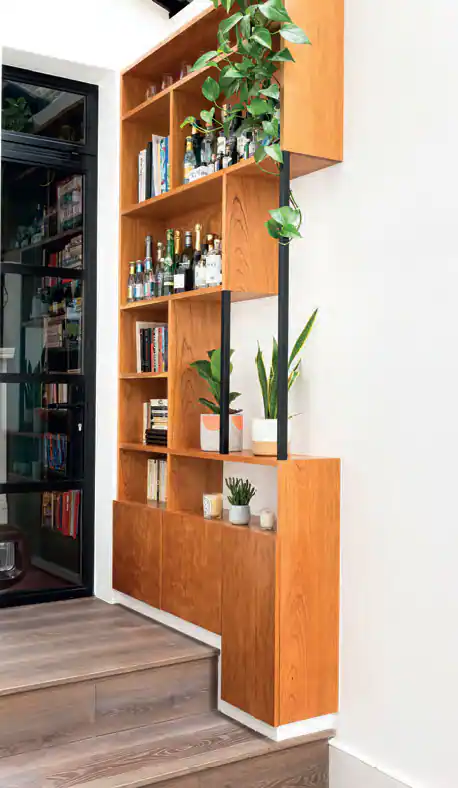 7. Office Alcove
Behind door number 1, behold an office! A sliding door (the ultimate space saver that requires zero clearance to open and close) conceals a sweet space for a laptop desk and shelves. What's smart here is how, at the end of the day, you simply slide the door shut and your room has all the ambiance you need to relax at home.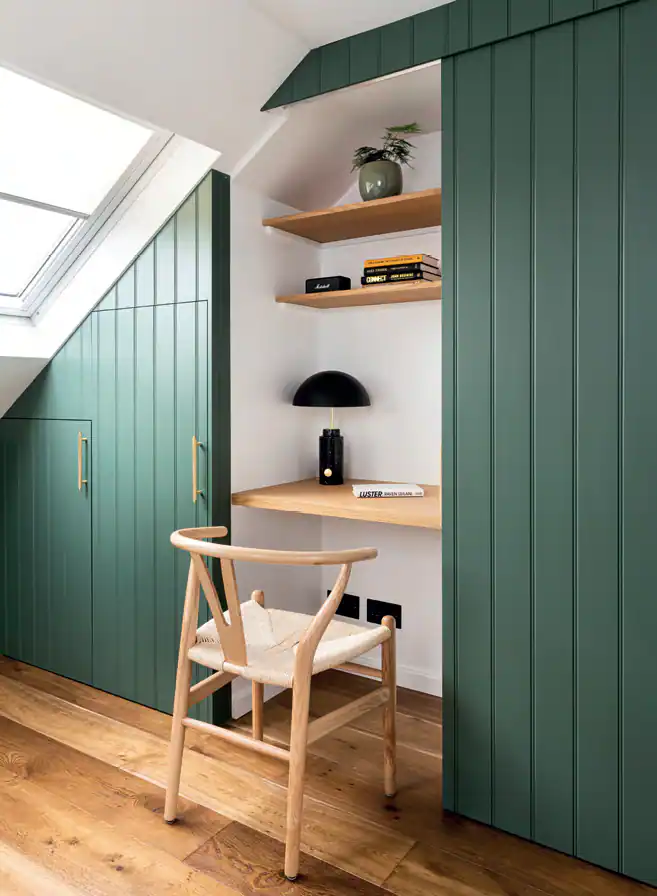 Hope this can help you solve your home space problem.
Social Contact:
LinkedIn | Facebook | Instagram | Twitter | YouTube
Media Contact:
>>> Schedule a DEMO!