Scrolling through your winter Instragam feed you've probably seen a lot of #hygge—seldom has a decor trend been a more apt cultural zeitgeist. More than just pumpkin-spiced lattes, when it comes to home decor, hygge is about creating a warm and intimate space to share with those closest to you. Sound familiar?
So, with autumn fast leaving, once again it's that time of year when we all need a little hygge in our lives. Take a look at these 8 ways to make your home decor more hygge this winter.
What is hygge interior design?
First of all, it's pronounced"hoo-gah". Hygge is a Danish word meaning 'coziness' but the ideology translates as 'the art of creating intimacy. It's more than just hot drinks and cinnamon candles. Hygge isn't about grand, formal entertaining, it's cushioned and throws piled high. Evenings in front of the fire in your comfiest pajamas surrounded by those you feel most comfortable around. It's about celebrating the winter months by hunkering down and cozying up. So, if you're looking for ways to make your home more hygge in preparation for hibernation, here's how.
Ensure you have throws and blankets to bury your feet into.
Just as with Scandi interior style, creating a hygge home means layering lots of fabrics and textiles. And when it comes to blankets, you can't have too many. On your sofa, on your bed, or piled high in a wicker basket—just make sure there is one within arm's reach at all times. It's about texture, rather than color, so go for thick knits, fluffy throws, or bouclé blankets.
The more cushions, the better
Just as with blankets, more is more when it comes to cushions. Cable knit and Nordic style patterns are classic hygge, but you don't need to stick to them. We think textured Beni Ourain, shearling, or kilim cushions work even better. Take a look at these neutral living room ideas to see how you can create depth and visual interest through layering textiles.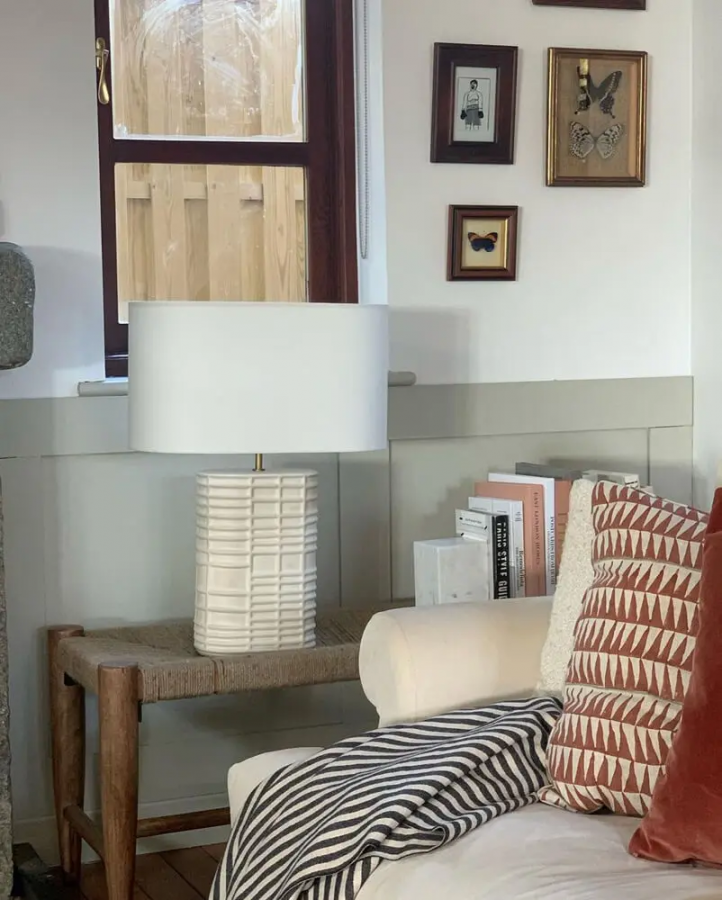 Indulge your senses with scented candles
On your coffee table, on your mantelpiece, on your shelves. If in doubt, if there's room for a candle there, put a candle there. The decor isn't just about the eyes, it's sensory too, so when choosing your candles go for rich, nostalgic, woody aromas. A hygge home isn't just about gentle living, it's about being gentle to the planet too. So opt for soy or beeswax candles, rather than paraffin wax.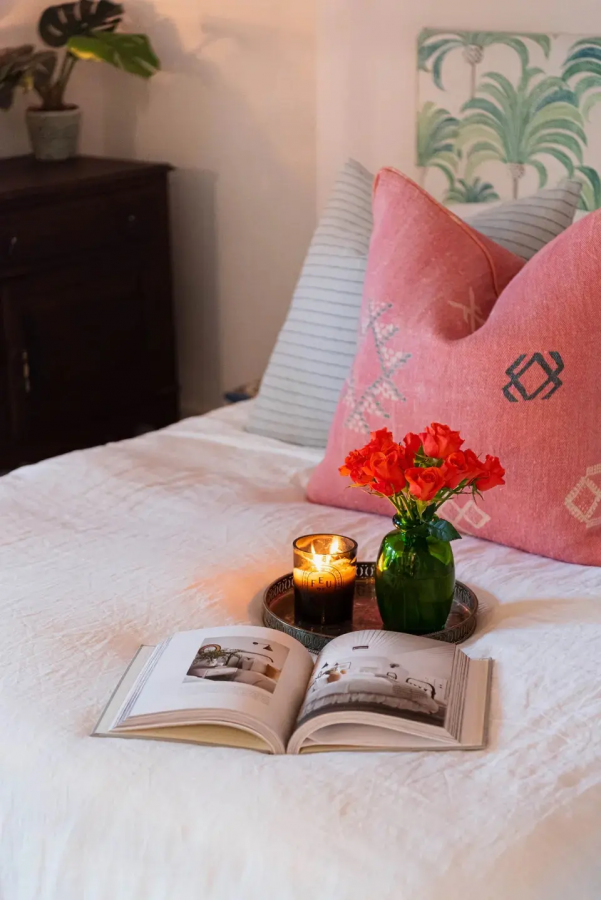 Layer your lighting
Layering your lighting helps create an ambient, warming mood in your home. Switch off any bright ceiling lights and opt for warm, yellow bulbs in table lamps, floor lamps, and dimmed wall lights. Hygge is all about creating pockets of intimacy, and layered lighting does just that.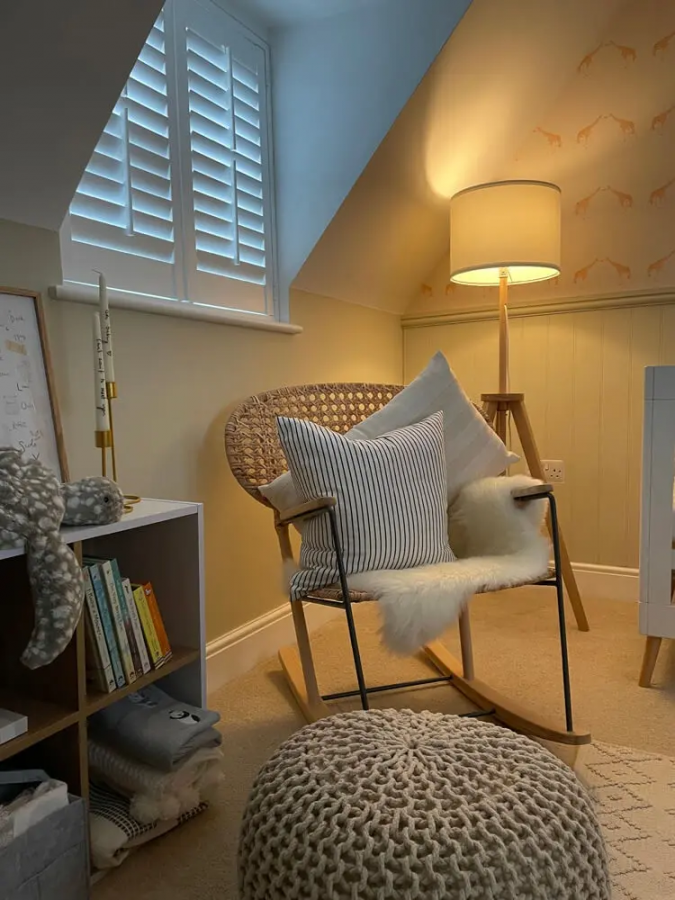 cozy nooks
A hygge home is all about creating little nooks in which to cozy up. Be that a big armchair to sink into (piled high with cushions and throws, naturally) or a cushioned bench in the kitchen. If you haven't got room for an armchair, a beanbag or pouf will do. Make use of tricky spaces by creating a stylish alcove with a bespoke seating nook.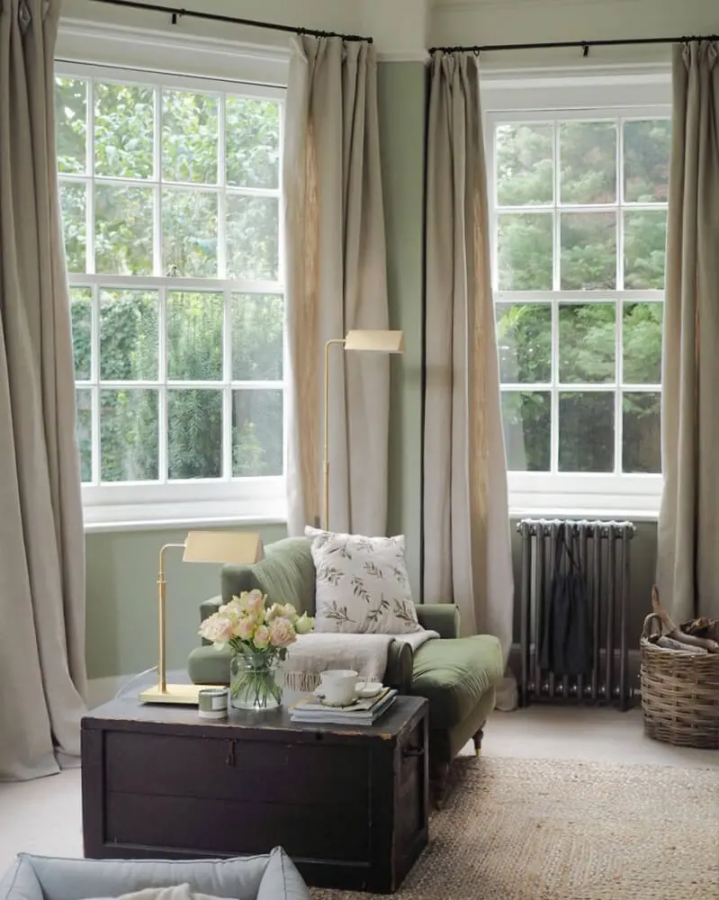 We hope these home decor ideas gave you some inspiration on how to make your home a little more hygge.
Social Contact:
LinkedIn | Facebook | Instagram | Twitter | YouTube
Media Contact:
>>> Schedule a DEMO!
In
2d & 3d designs, 3d download, 3d lighting design, 3d lighting solutoins, 3d modeling, 3Drendering, 4k rendering, ambient lights, Attic Design, autocad, autodesk revit, b&b italia, best 3d home design, best design in america, best design platform, bohemian, boloni home, business partner, CAD design, cassina, construction drawings, CoohomInspiration, CoohomInteriors, CoohomIpad, design ideas, design software, design university, DIALux, FinancesOnline, flos, foyr, Free 3d models, fur, furniture company, home decor, home decor styles, homebyme, homestyler, hpmkt, hygge, image search, inetrior design, interior design ideas, interior designers, ipad design app, kitchen & bath design, kitchen cabinet, naver, photo studio, Realistic, rendering settings, rendering templates, salone del mobile, shopify design app, south korea interior design, space decoration, Trade Show, whole house customization, winter
For interior designers, the most trendy color of each year has become a great source of inspirations and an ideal...