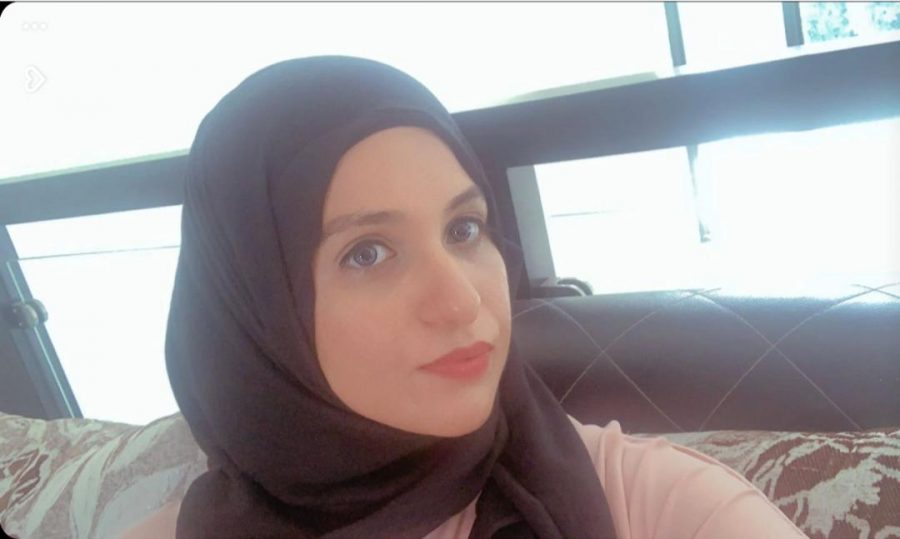 Everyone wants to live beautifully but not everyone knows how to create those spaces.
Who are you? Can you tell me a little about yourself?
My name is Shaista and my journey with interior design started ten years ago when I was building my own house I was so passionate about it and loved doing it.
But only when it was complete and I had my friends and family stand in awe did I realize that I had a good eye for design and it wasn't for everyone. They all wanted me to do their house next.
Everyone wants to live beautifully but not everyone knows how to create those spaces.
So I enrolled in an interior design institute I had 3 kids & was pregnant at that time so full-time mom and online was the only way to go. I thoroughly enjoyed the course and got my diploma and opened my own design studio Diamond interiors 5yrs ago with my sister who was into furniture and window treatments.
What are the difficulties to work as a designer? AND How is Coohom helping your design work?
Although I was very pregnant when I enrolled in the design institute my passion for design kept me going. They say when u love to do something it is no longer work. for me it was like that and still, it gets difficult I get problematic clients but I get frustrated for a moment only to start again and push to get results Selling the Idea

The biggest challenge that I face is selling my ideas. It is difficult to sell anything that is not having any physical existence. For instance, you will have only some pictures and floor plans for expressing a room's feel. You need to do everything it will take to make your clients understand your ideas. You need them to appreciate the additional effort that you will make for making them understand your vision. And sometimes one try is not enough clients want options and within a timeline, so it's a struggle but coohom has made that a lot easier.
How and when did you start to use Coohom to design instead of other software?
I was using floor planner at first which was an easy-to-use program but the renderings were not satisfying and I was considering SketchUp when I came across coohom through a friend on a design group on Facebook it was a dream come true everything I needed & more !!
Since then I have done countless projects with very satisfying results thanks to this lovely program.
What is your favorite feature in Coohom?
My favorite feature is the rendering and the customized lighting it just brings it all to life. Videos also leave a deep impression on clients.
What is your typical workflow with Coohom?
At Diamond Interiors the first thing We do is set up a meeting with the potential client to understand their requirements, followed by creating a design brief with a summary of everything required for the space being designed in order to understand clients' needs. After which we give out the quotation for the design. Once approved we start the process.
First step: taking measurements and asking for inspirational photos of the client's style.
Second step: working on the floor plan and creating a layout for the space I'm working on. I sent that to the client for approval in the wireframe mode on coohom.
Then once they approve the layout and I have a more clear idea of what the requirements are I start the designing
Third step: For example, if it's a bedroom and the layout they chose the bed is on a long wall that would allow a dressing table by it and that would be the whole focus of the bedroom. I would search for lots of images from Pinterest of dressing tables beside a bed to inspire me and take it up from there. once I know where the bed is I know how I can plan the ceiling too so they aren't any heavy lighting on the bed itself. Hanging bedside lights. Maybe some mood lighting in the ceiling design. A tv opposite the bed if that's a requirement on the client list. Then the other furniture pieces where they fit best.
Finally, I'll render the images and once I'm happy with everything, such as the natural lighting, the finishes, the color palette, etc, I will download the images and videos and share them with my client in a presentation made in PowerPoint or Canva.
Can you share with us some of your experiences on how to improve your skills with Coohom?
Every project I do is a different challenge that needs a different skill. Just recently I created a wall design for a living room with custom paneling and lighting. The wall editor helped me with that along with the webinars.
Another project required kitchen design which I used a ready public library model but had to add in more cabinets with the kitchen and bath tool something I had never done before but managed thankfully.
Construction tool has helped me with bathroom niche designs but this was before the wall editor I haven't tried it after but Iv been wanting to. Also another project I created a custom headboard from scratch for a client with integrated lighting.
So in my experience, I have been able to create some beautiful custom pieces on Coohom, depending on my client's requirements. It has improved my skills and I am excited to learn more. Lighting really brings a project to life I have been able to edit and create ambiance night and day renders for my clients to appreciate the mood and feel of their spaces.
Coohom has all these tools that have made designing so much easier
Please share your 1-3 projects with us?
Social Contact:
LinkedIn | Facebook | Instagram | Twitter | YouTube
Media Contact:
>>> Schedule a DEMO!