It's amazing how a change of paint color or some new tiles can give a colorful kitchen or painted kitchen a completely fresh look, picking up on different accents within the home. Finding the right kitchen color ideas that you will love for years to come has never been more important, with the kitchen now a multi-purpose room designed as much for living as it is for cooking.
Our curated collection of the best kitchen color ideas will inspire you to give your kitchen a bold new look.
GO FOR A CLASSIC BLUE AND WHITE COLOR COMBINATION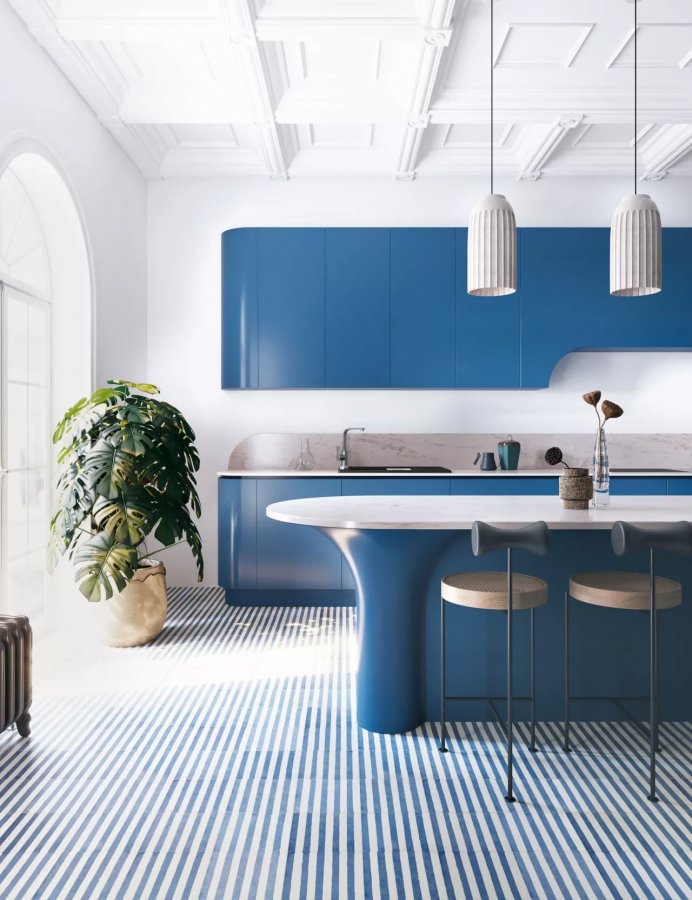 Blue kitchen ideas are a tried-and-tested color pairing that works beautifully in both country and modern kitchens.
Blue room ideas are perfectly suited to kitchens. It may be bold but this deep blue tone is timeless and simple to use. This shade sits happily with other hues of the color for a harmonious, layered look and is beautifully offset with pale tones and warm neutrals, as well as stark white or black.
2. GO FOR GREEN-ON-GREEN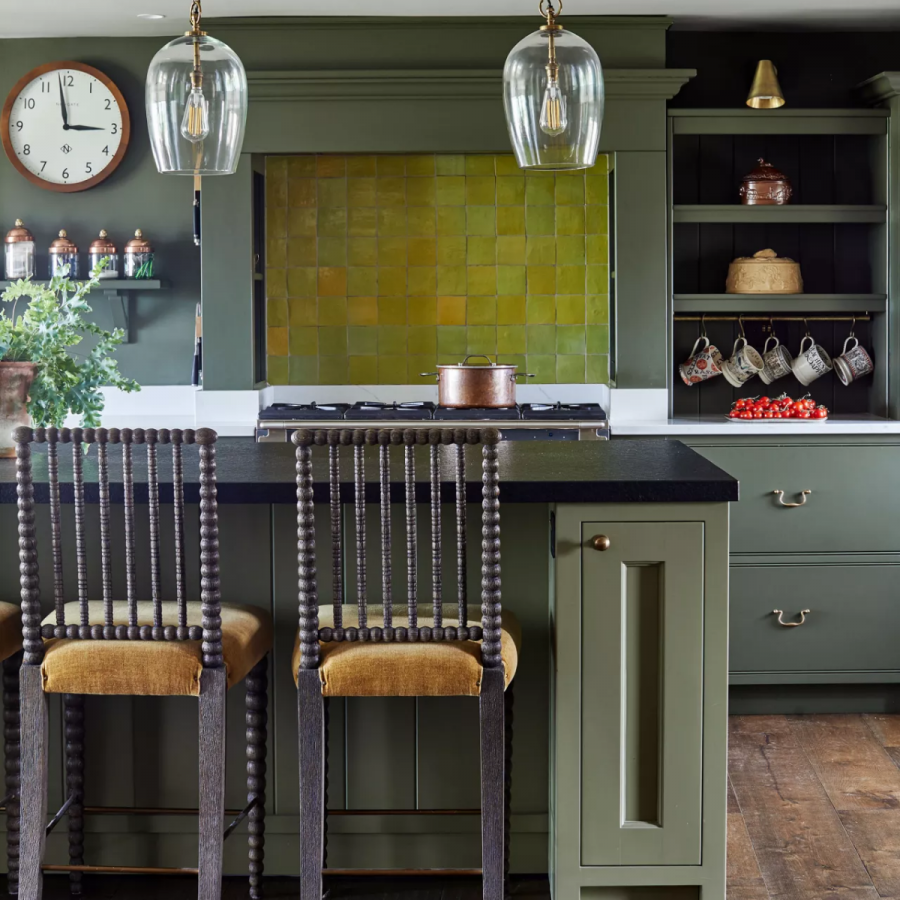 Inspired by the natural world, green kitchen ideas are restful with a touch of heritage. Strong yet soothing, it brings an enveloping feel but can also sit quietly and allow bold kitchen furniture to shine.
3. WARM UP WITH BROWN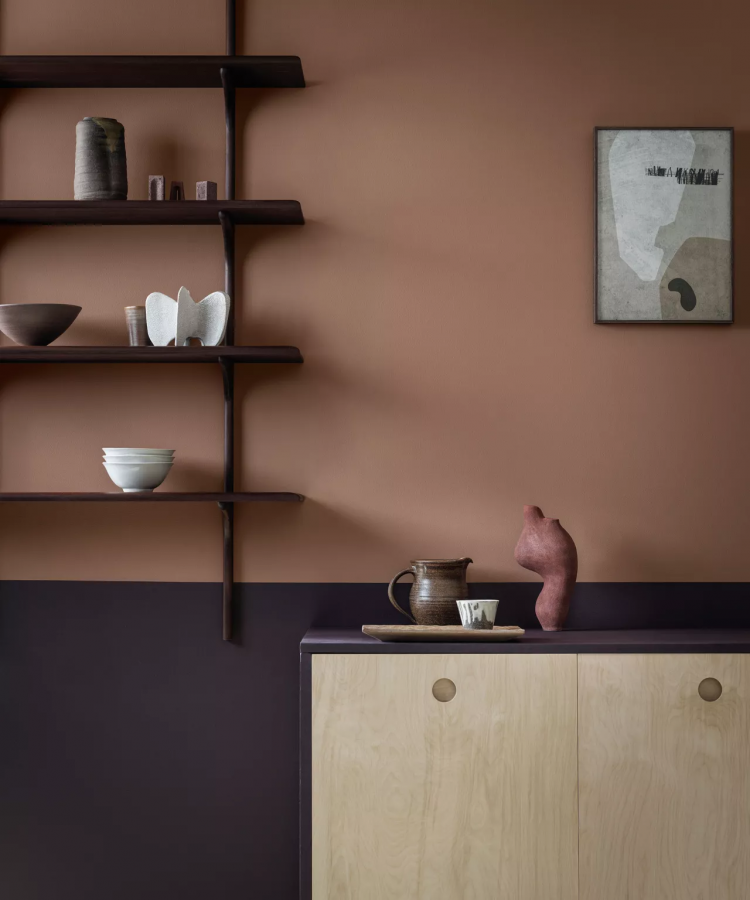 Decorating with brown is no longer the detested color it once was. While rich caramel hues definitely belong to the neutral color family, they are anything but plain – there is a luxuriousness to them that is at once refined but also bold.
'We feel this tone is perfect for domestic spaces, such as kitchens and pantries, where you don't want the color to be a protagonist,' says Bruce Hodgson, founder, of Artichoke. 'A client chose it for a recent project and it works really well in rooms that don't benefit from lots of natural light, as it manages to be warm and welcoming without overpowering.'
4. WEAVE IN EARTHY TONES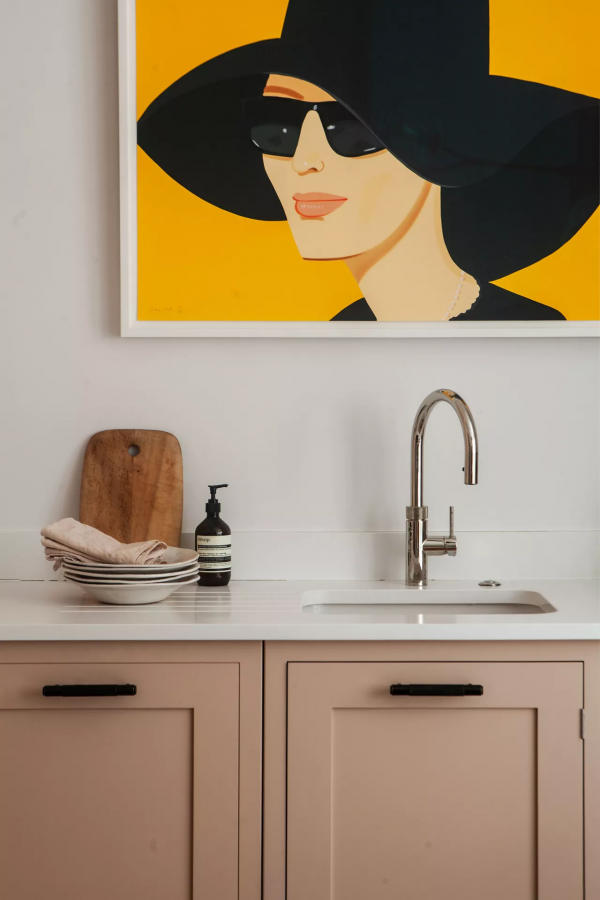 This kitchen balances this paler earthy cabinet and pale worktops for a light touch. Your chosen kitchen countertop ideas are an integral part of your kitchen color scheme, even if you've chosen white.
In fact, white is a fabulous choice if the rest of your scheme is colorful, as it will create balance and order. In this scheme, designed by London-based Samantha Todhunter(opens in new tab), the white seamlessly flows up the walls.
'In this kitchen, the joinery is painted in Farrow & Ball's Setting Plaster (opens in new tab)which is a favorite shade of mine, as it's pink without being pink. Painting units creates a great feature that sits against a canvas of clean white walls and countertop, finished with bold artwork that adds color in a confident yet cohesive way to create an easy sophistication.'
5. GO BOLD WITH YELLOW
kitchen is the space in our homes where many of us tend to spend most of our time. It's a place to cook, snack, and perch as we mindlessly scroll on our phones and socialize. 'It's also one of the main rooms where the design and style can affect your property's value. Therefore we often suggest opting for colors that offer a more playful and punchy tone for the kitchen to bring about energy,' says home interior expert Natasha Bradley from Lick
'Yellow affects our emotions and is a great choice for kitchens, particularly if there is a lack of natural light. It's bright and cheerful and brings positivity to the heart of the home.' These vibrant kitchen cabinet ideas guarantee to give an instant pick-me-up every time a person walks into the room. Alternatively, opt for two-tone kitchen ideas for double the design impact.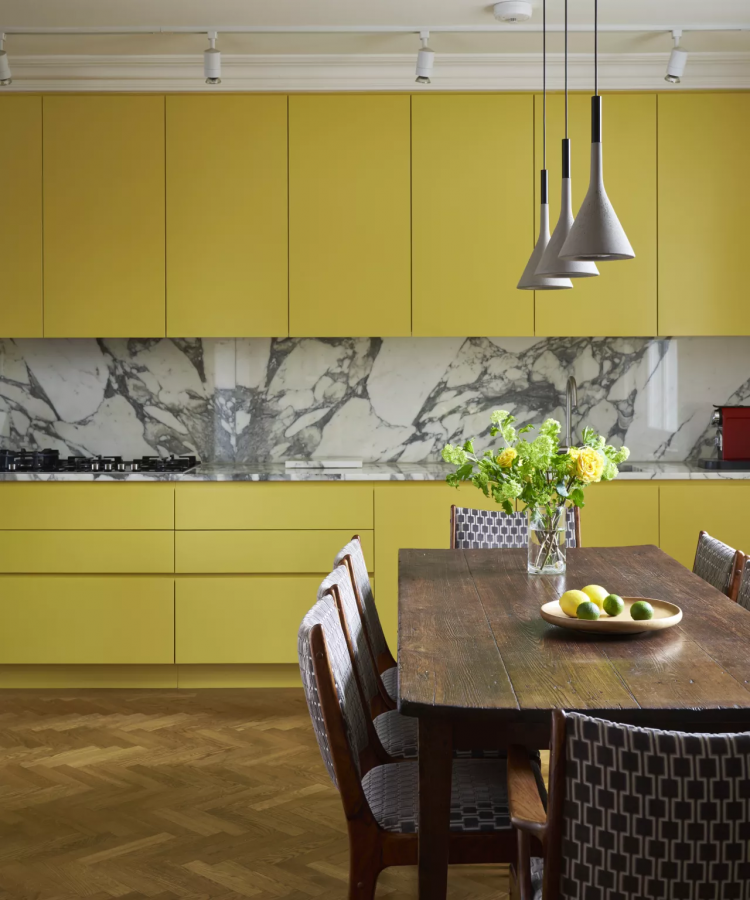 Get creative in the kitchen with this season's hottest kitchen color ideas. These color schemes will give your kitchen a bold new look.
Social Contact:
LinkedIn | Facebook | Instagram | Twitter | YouTube
Media Contact:
>>> Schedule a DEMO!
In
3d lighting design, 3d viewer, api integration, AR, Attic Design, b&b italia, bohemian, CAD design, commercial interior, construction drawings, Coohom, CoohomInteriors, CoohomIpad, DIALux, FinancesOnline, floorplan, FreeInteriorDesign, fur, google design, high point, home decor, home design, inetrior design, kitchen & bath, Kitchen color, moroso, retailer, shopify design app, sketchup free, Trade Show
AutoCAD: Classic design and floor plan software AutoCAD is a computer-aided design software application, developed by Autodesk. It allows professionals and...