The 60th Milan International Furniture Fair, Salone del Mobile, Milano has taken place from 7 to 12 June 2022 at the New Milan International Centre. The annual design event in Milan, Italy, has always been one of the most important design events in the world.
More than 2,000 exhibitors, and more than 600 emerging designers, appeared in 200,000 square meters of exhibition space. Design fans around the world Home fans all came to Milan for a glimpse of cutting-edge home furnishing trends. Don't worry if you didn't go to the scene because of this year's epidemic, we have collected the latest exhibition-related information especially shared with our designer friends! Let's follow up to watch the world's first-line home furnishing brands, and explore the design trend in the year 2022!
Poliform
After lengthy expectations, Poliform is back on the international stage of Salone del Mobile. Milano. The display setting, of great aesthetic impact and enveloping sensory warmth, forms a backdrop for the presentation of the new collections for the living, bedroom, and kitchen zones. An ideal villa, in constant dialogue with the world outside, creates an immersive pathway through Poliform's philosophy of living, where elegant, refined forms are the result of painstaking design and a sustainable approach.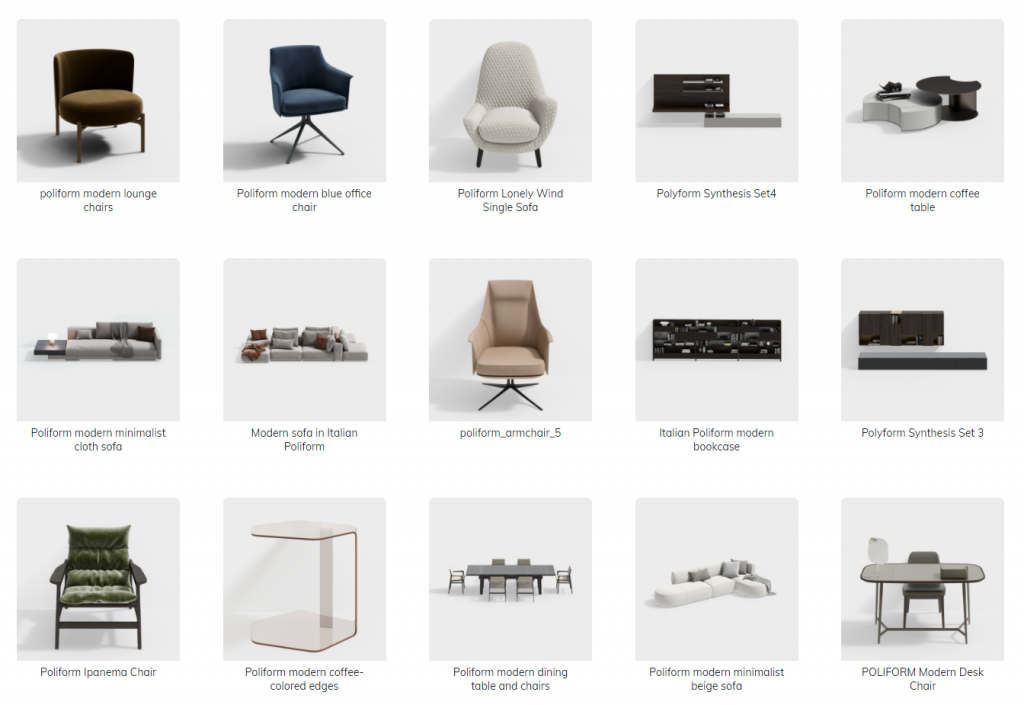 Cassina
Memory, research, innovation. Cassina blends traditional skills, superior productivity, meticulous attention to detail and passion, uniqueness and experimentation, wellbeing, and sustainability. Today, the company continues to address new lifestyles with the creation of complete, harmonious interior decor solutions that embody the best contemporary design for all areas of the home.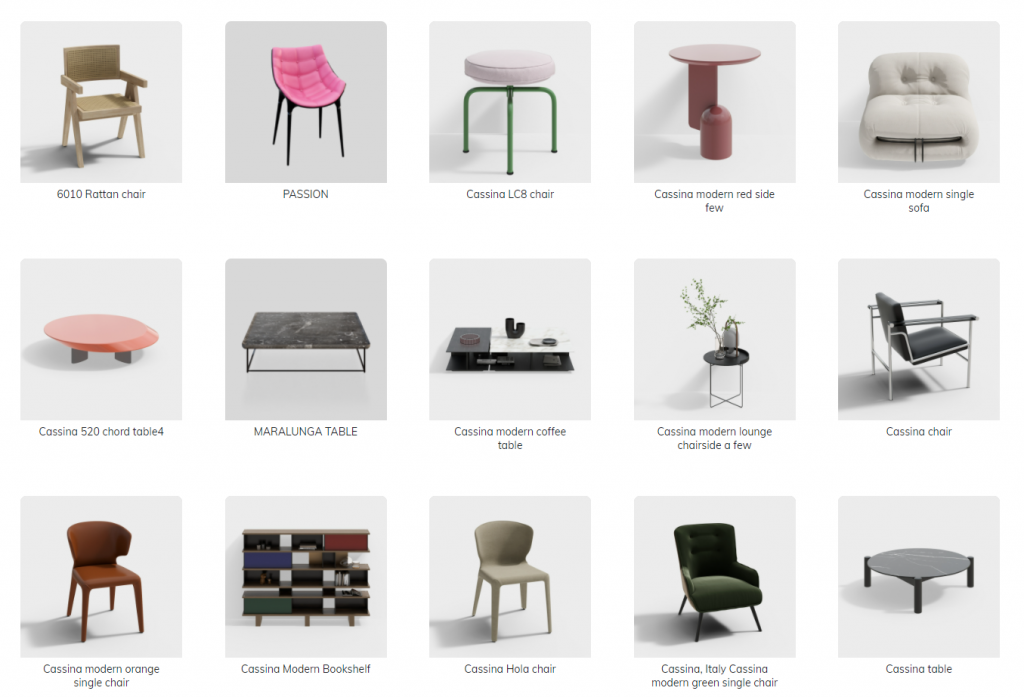 B&B ITALIA
The mission of B&B Italia is to create the most innovative, iconic, and timeless pieces of design furniture in order to inspire people around the globe through the power of the best creative minds, unparalleled R&D, industrial know-how, and Made-in Italy quality that makes B&B Italia one of the world's premier design company.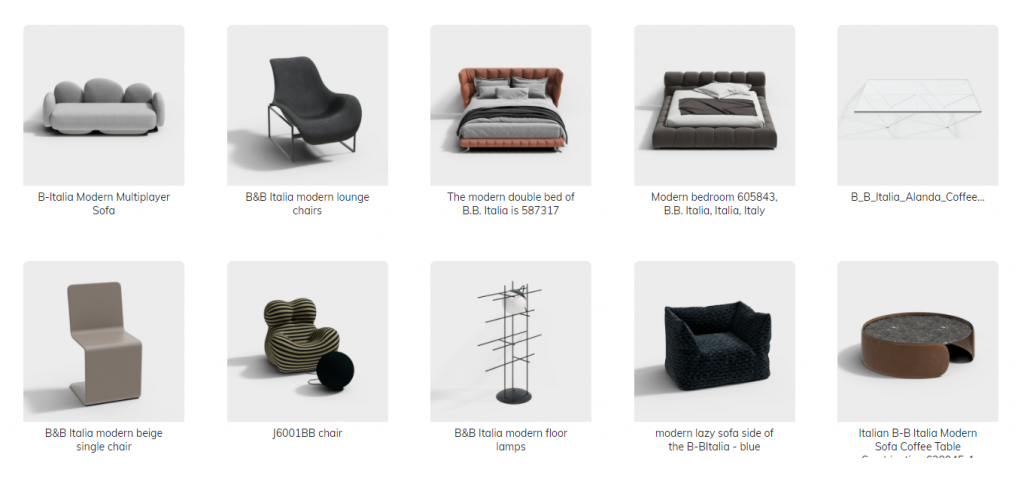 Edra
Edra creates exclusive and timeless products since always. The sofas, armchairs, and all other products of the Edra collection are designed and realized in such an accurate way that makes them unmistakable and unique, to be experienced with the maximum pleasure. They remain a heritage forever.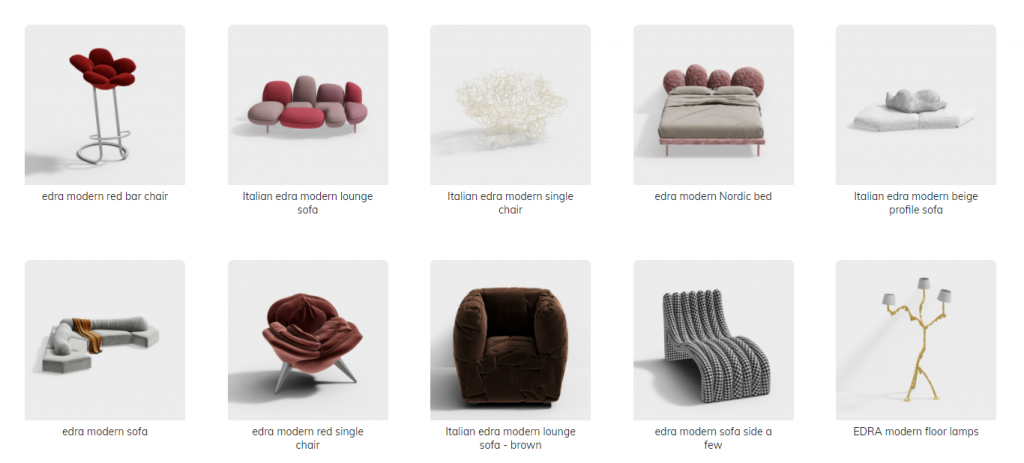 Flos
FLOS today offers a universe of fully integrated solutions. It exports to more than 80 countries worldwide and has single-brand stores in Rome, Milan, Paris, Lyon, New York, and Stockholm. Its creations have received countless international awards, many of which now feature in the permanent collections of major art and design museums worldwide.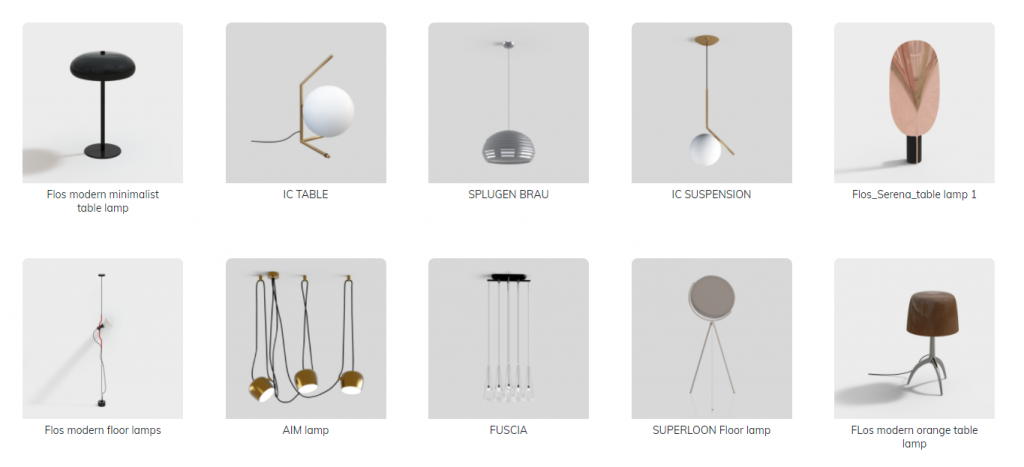 Minotti
Central to the Minotti identity is the full expression of the "Made in Italy" concept, which today permanently melds tradition and innovation: the skills of the talented artisan are employed to finish a product created by modern technologies, while the intelligence of the hands balances industrial precision with sensitivity and emotion.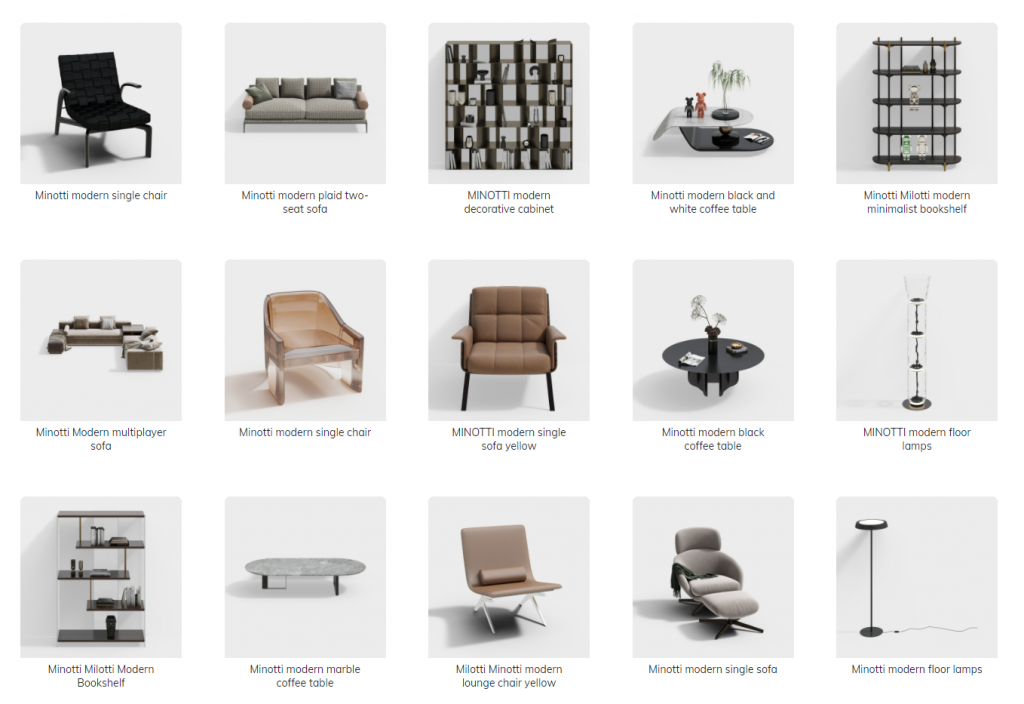 Moroso
Through the creative input of designers of the caliber from talented top designers, Front, and others, Moroso has over the years created a collection of iconic designs. All with an unmistakable Moroso style, yet each exudes the essence of different latitudes and cultures.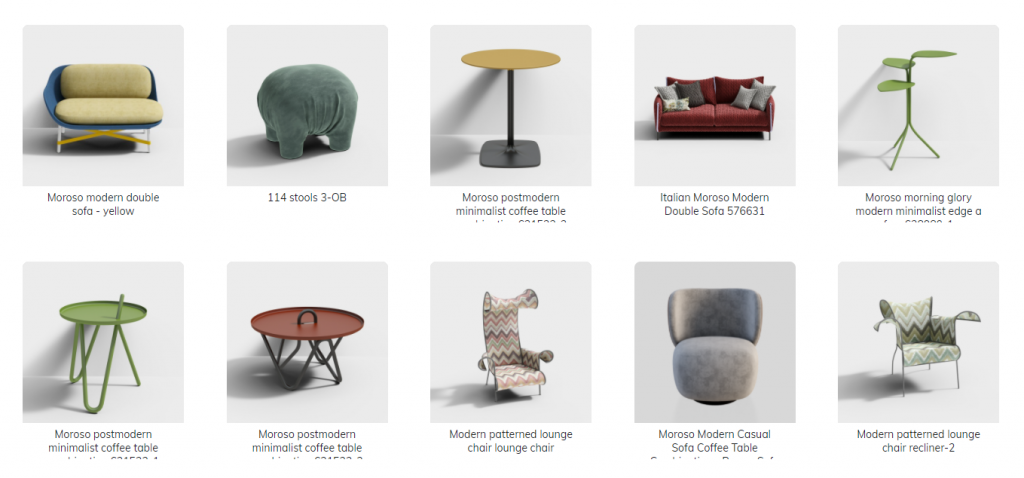 Carl Hansen
Behind every piece of furniture lies vision, careful thought, and skilled craftsmanship. That is why every piece from Carl Hansen comes with a story. And the brand is hoping everyone makes it a part of each individual.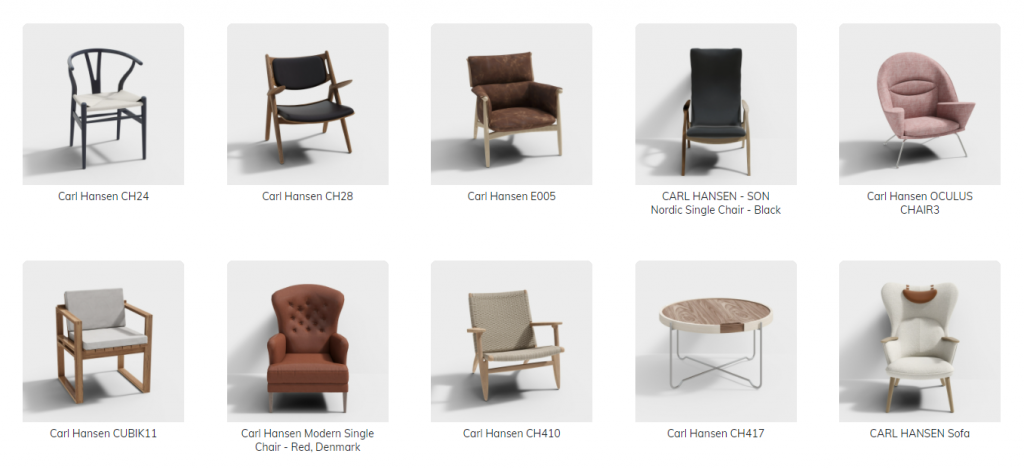 How to master global home furnishing trends? You must have this collection!
Social Contact:
LinkedIn | Facebook | Instagram | Twitter | YouTube
Media Contact:
>>> Schedule a DEMO!
In
2d & 3d designs, 3d modeling, 3d visualization, 3Drendering, autodesk revit, b&b italia, best 3d home design, best design in america, best design platform, CAD design, carl hansen, cassina, commercial interior, construction drawings, Coohom, Coohomdesign, CoohomInspiration, e-commerce design, edra, flos, Free 3d models, FreeInteriorDesign, interior design ideas, interior design tool, ipad design app, kitchen & bath, kitchen cabinet, minotti, moroso, new york interior design, poliform, salone del mobile, shopify design app, SketchUp, sketchup free
Sometimes, the reason why a good interior design project stands out is because it has a unique combination of elements....