In 2023, economic recovery has been on the way. In the new year, Kujiale (Kujiale and Coohom are affiliated to Manycore Tech Inc. and Kujiale operates business in China) upgraded its customer service quality, committed to providing better services for new and existing customers and helping them expand business with Kujiale. Kujiale joined hands with outstanding enterprises nationwide to co-host the Lightning Project: 2023 Kujiale Custom Home Design and Intelligent Manufacturing Tour Salon, which aimed to bring the latest trends to enterprises in various provinces and regions, showcasing the way that technological innovation empowers industry transformation, revitalizes marketing strategies, and enhances corporate efficiency.
On June 15th, Kujiale and Ebon jointly held the 2023 Kujiale Custom Home Design and Intelligent Manufacturing Tour Salon in Xuzhou, Jiangsu Province. This event attracted numerous entrepreneurs of custom design companies from the surrounding areas. Not only did it present Ebon's latest achievements in design and manufacturing, but also provided an opportunity for in-depth discussions on pain points and experiences related to information technology upgrades. Besides, after the salon, attendees had a visit to Yibainuo's modern factory.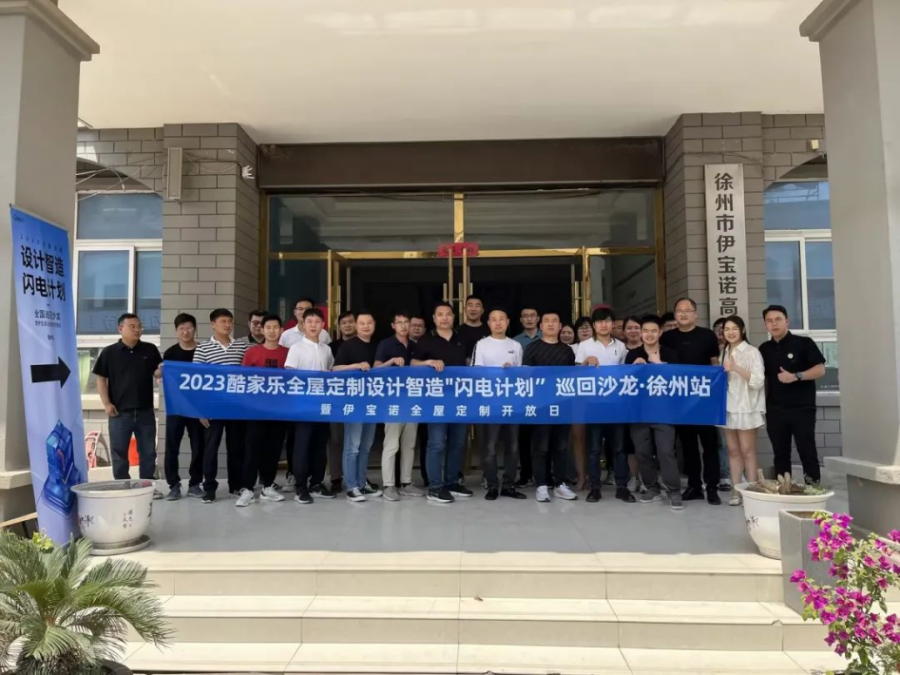 PART 01
Integrated Production Achieved in 17 Days
Founded in 2006, Xuzhou Ebon Home Design Tech Inc. initially focused on custom cabinet products and accumulated rich experience, thus gradually expanding to the national market. In 2010, Ebon identified consumers' demand for customized cabinets beyond the kitchen space and became the first to introduce a wardrobe customization series, quickly gaining market recognition and attracting the first batch of franchise partners.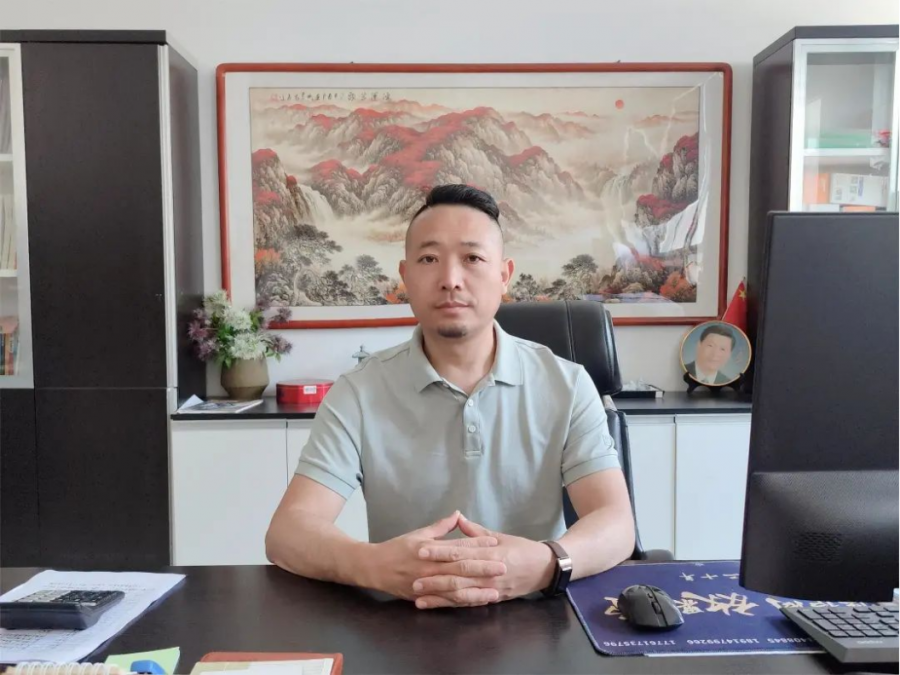 Subsequently, Ebon expanded its business into the customization of various types of home cabinets, which not only enhances the overall style and aesthetics of home decoration but also greatly improves space utilization. Eventually, Ebon developed a full range of high-end custom products for the whole house. Currently, Ebon has nearly 200 distributors and over 20 flagship stores nationwide, making it a well-known brand in XuZhou for customized home design solutions.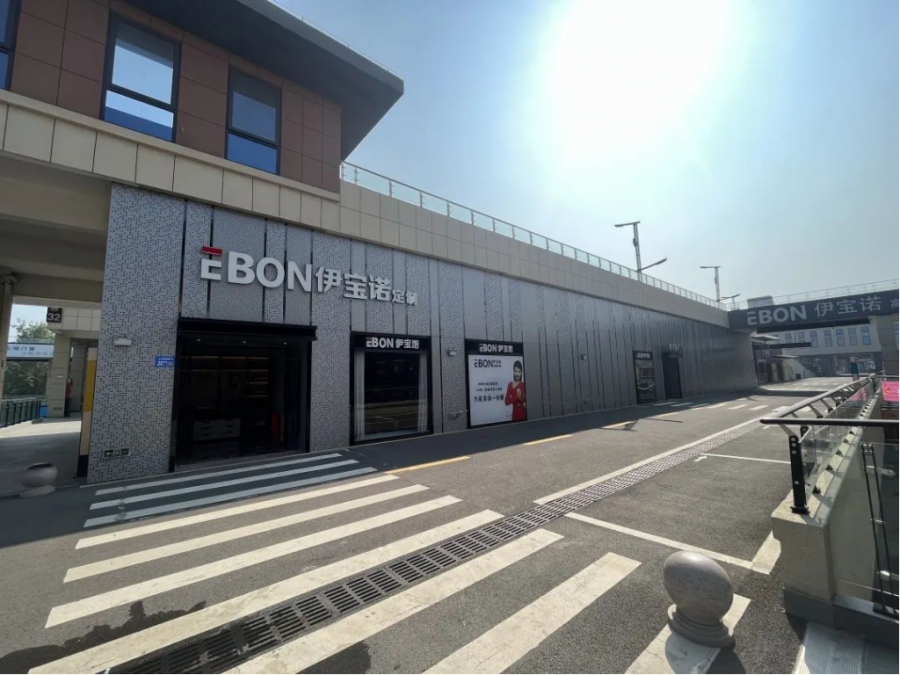 Due to the continuous expansion of its business, in 2016, Yibainuo moved from its original 1,200 square meter old factory to a new factory spanning 7,000 square meters. After the relocation, General Manager Zhao Zhiyong immediately invested hundreds of thousands to implement an integrated software solution for front-end and back-end operations, aiming to improve operational efficiency and coordination capabilities.
"At that time, I was under immense pressure from the entire company. I stopped all work for 16 days to carry out debugging. However, I firmly believed that it was necessary to achieve a smooth transition from front-end design to factory production with just a single click, following the trend of market demand. This decision held significant importance for Ebon." Looking back on this decision, Zhao Zhiyong still considers it to be an innovative and correct decision made by Ebon.
Until 2022, Ebon still relied on a software solution for various aspects of the entire process, including front-end design, order handover, order splitting, production, and seamless data transmission across the entire production chain. By doing this, the front-end design process is presented to consumers in a simpler way, thereby promoting order conversion rates and order splitting efficiency.
PART 02
Kujiale as A Partner in Response to Market Demands
"As our company grew, we realized that our existing software could no longer meet Ebon's requirements in terms of order splitting and front-end visualization. Furthermore, end-consumers had increasingly high expectations for renderings, with some distributors using KuJiale for rendering before using our original software. This trend intensified during the pandemic, and even some OEM customers demanded the use of Kujiale for design. Besides, Ebon's order-splitting process needed to be optimized. Previously, we had to split each cabinet individually and process them through ERP software, which was very cumbersome," explained Zhao Zhiyong.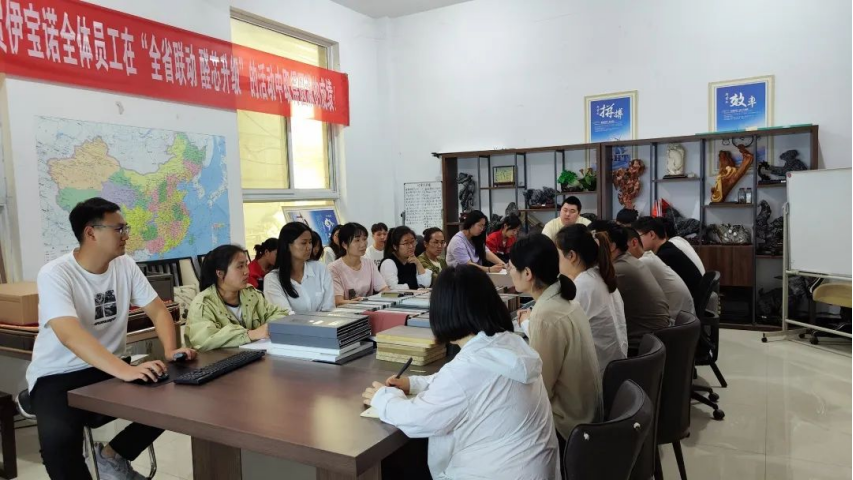 To address these issues, Ebon established a market research team. They visited a group of distributors, participated in exhibitions, and visited peer companies that had successfully landed this program. After 6 months of research and systematic analysis, they ultimately chose Kujiale for cooperation in order to solve the frontend issues.
Firstly, market demand is one of the key factors. In recent years, Kujiale has performed exceptionally well in terms of overall layout. More and more designers have started using Kujiale, and its rendering capabilities and marketing tools have gained recognition and continued usage in the market. As a result, Ebon's partners such as distributors or design studios are more willing to collaborate with factories using Kujiale, which drives enterprises to choose Kujiale software as a solution.
Secondly, integration and after-sales service are also significant. An integrated interface necessitates an open frontend software and data exchange capability, which play a crucial role in the overall digital transformation of factories. Ebon chose Kujiale and XXY Software because both of them have excellent after-sales service quality and successful cases.
PART 03
Successful Integration in 30 Days without Off Work
In October 2022, Ebon collaborated with Kujiale and XXY Software to launch the design and intelligent manufacturing integration project. Under the guidance of Kujiale and third-party service providers, Ebon spent two months streamlining the product and process system. Consequently, within just 30 days without taking time off from regular production, the integration and testing work were successfully implemented.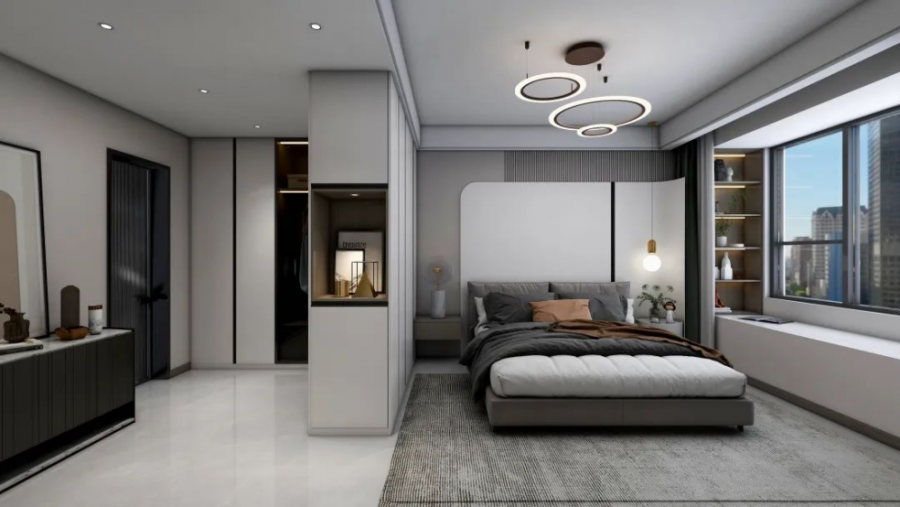 After the implementation of the integration project, Ebon witnessed a significant boost in productivity. Currently, in major distributors' stores, the rate of orders through the integrated system has achieved 100%, and design efficiency has also increased by at least 70%. The noticeable difference is that last year Ebon required 10 people working overtime to barely finish the order volume. This year, the order volume has reached 1.5 times that of last year, but there has been no increase in manpower, and production tasks can still be completed without the need for overtime work.
PART 04
Strive for Self-improvement
First, a powerful and united team is valuable. When the existing software system is unable to support the future development of Ebon, all employees, and major distributors, work together with unified opinions, knowing that replacing and upgrading the software will be beneficial for future work.
Furthermore, leaders' commitment is a key factor in proceeding with the information technology project, especially for tackling problems encountered.
Finally, a dedicated team has been assigned to oversee the progress of the project since 2017. This decision has provided the company with the expertise and talent required for a successful and swift upgrade. Although this undertaking may entail substantial costs, time savings, and business benefits it brings make it a highly worthwhile investment.
PART 05
Lightning Project Empowers Business Growth
"In 2023, a year of rejuvenation and opportunities, Ebon has set a target for a 30% growth at the beginning of this year. The successful implementation of both frontend and backend projects fills us with confidence this year," said Zhao Zhiyong. Ebon will collaborate closely with Kujiale to fully support the achievement of this goal.
Other design enterprises have also joined hands with Kujiale to launch the Lightning Plan for design and manufacturing, accelerating the integration process of design and manufacturing intelligence. We believe that the custom design industry in Xu Zhou custom will definitely achieve a better future.
Contact sales@coohom.com to learn more about our solutions.
Contact marketing@coohom.com to get partnerships, and share more insights.
Schedule a free demo today!
Social Contact:
LinkedIn | Facebook | Instagram | Twitter | YouTube
In
2d & 3d designs, 3d download, 3d lighting design, 3d lighting solutoins, 3d modeling, 3d viewer, 3d visualization, 3Drendering, 3dx max, 4k rendering, ambient lights, AR, attic, Attic Design, autocad, autodesk revit, best 3d home design, best design in america, best design platform, bohemian, boloni home, business partner, CAD design, carl hansen, china, commercial interior, construction drawings, Coohom, Coohomdesign, CoohomInspiration, CoohomIpad, customized design, design education, design ideas, design software, design university, DIALux, e-commerce design, edra, enterprise solutions, european, FinancesOnline, floorplan, flos, foyr, Free 3d models, free software, FreeInteriorDesign, freelancer interior designer, fur, furniture company, google design, high point, home decor, home decor styles, home design, homebyme, homestyler, hpmkt2021, image search, inetrior design, interior design, interior design ideas, interior design tool, interior designers, ipad design app, kitchen & bath, kitchen & bath design, kitchen cabinet, moroso, naver, new york interior design, photo studio, PhotoStudioGallery, planner 5d, poliform, Rendering, rendering settings, rendering templates, retailer, salone del mobile, shopify design app, SketchUp, sketchup free, south korea interior design, space decoration, Trade Show, tropical design, Videographer, VR, whole house customization, wooden beam
Source: https://www.pexels.com/photo/simple-workspace-at-home-6476588/ In today's fast-paced digital landscape, the convergence of technology and design plays a pivotal role in shaping the...