Redefine E-shopping Experience and Accelerate Consumer Decision-Making Process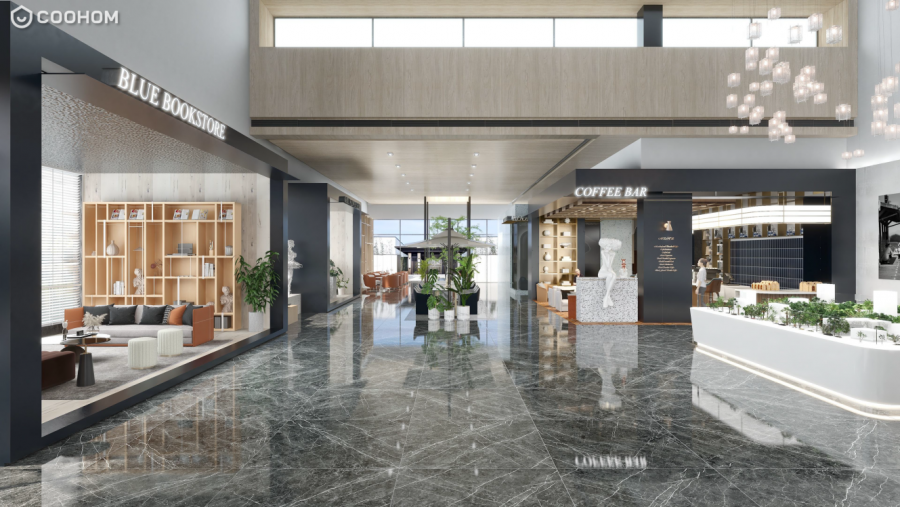 No doubt it could be daunting as an E-commerce business owner nowadays, but, rest assured, there's a new way to dominate the market and set your business apart from the competition!
With a digital virtual showroom that provides full 720 walk-through in a 3D rendered room scene up to 16K resolution, it serves more than 360-degee perception to give an utterly immersive and interactive online shopping experience anywhere anytime.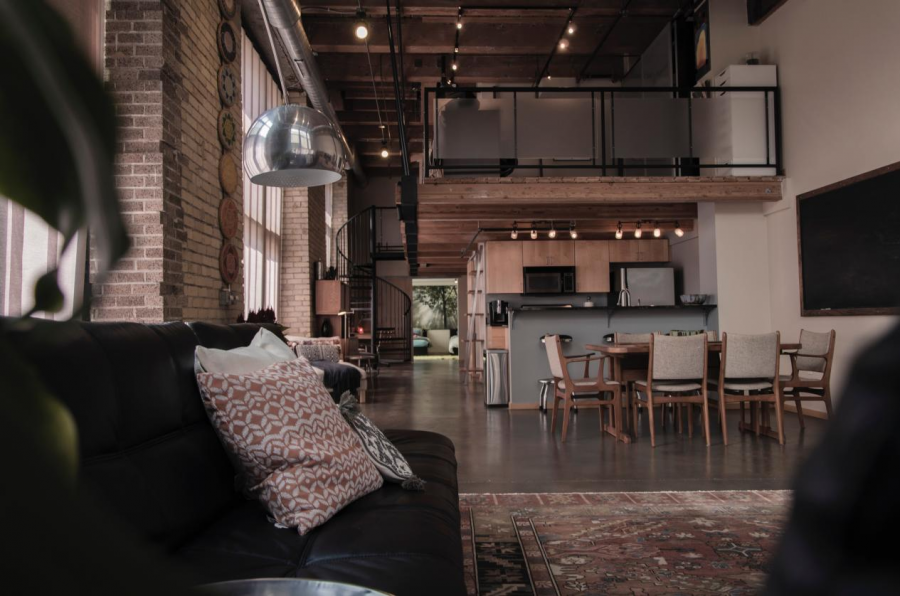 Do you think it seems too good to be true? Given that the Metaverse is prevailing, you ought to know this is just the first step, and it's inevitable… And there are several platforms or companies are adopting this sort of innovative 3D solution to help boost marketing conversion and sales performance, the growth is staggering.
However, why Coohom's 3D Rendering & Product Visualization is the go-to solution for, here are some explanations that might make you intrigued!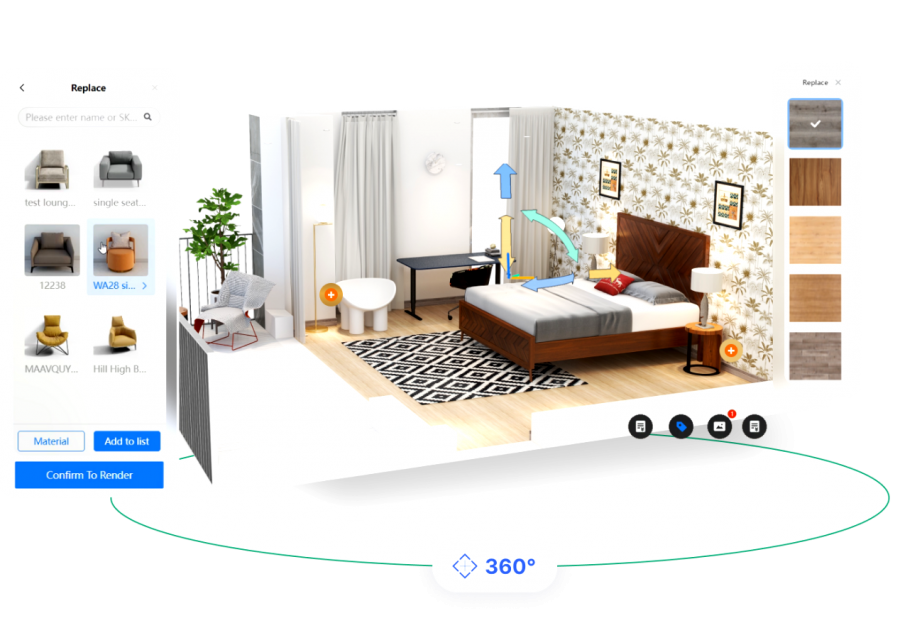 First of all, it's an interactive, intuitive, and immersive product trade show dedicated to you brand, which also supports multi-story floor plans roaming and shopping, so customers could freely browse any item they're interested in, then adding to cart, making wish list, ranking and giving feedback, and more, your and you customers are able to communicate without boundaries, it's highly cost-effective, and undoubtedly attractive, easily see your E-commerce business blossoming via Virtual Showroom solution.
" The Virtual Showroom feature almost covers every service that Coohom currently provides, from high-precision 3D modeling service, 3D Viewer & AR, to open API integration. Coohom serves dedicated end-to-end solutions to our global clients, with our completely cloud-based technology to solve their difficulties, and innovate their business operations, the most important thing is to grow the sales performances tenfold! Some would say it's arguably unbelievable, but the proof is just solid right there, the 3D visualization is becoming more and more crucial than ever, which the Virtual Showroom is leading the way to the future of E-shopping experience for furniture & home décor industries indeed, and maybe even more! " quotes Cook Liao, the head of Coohom.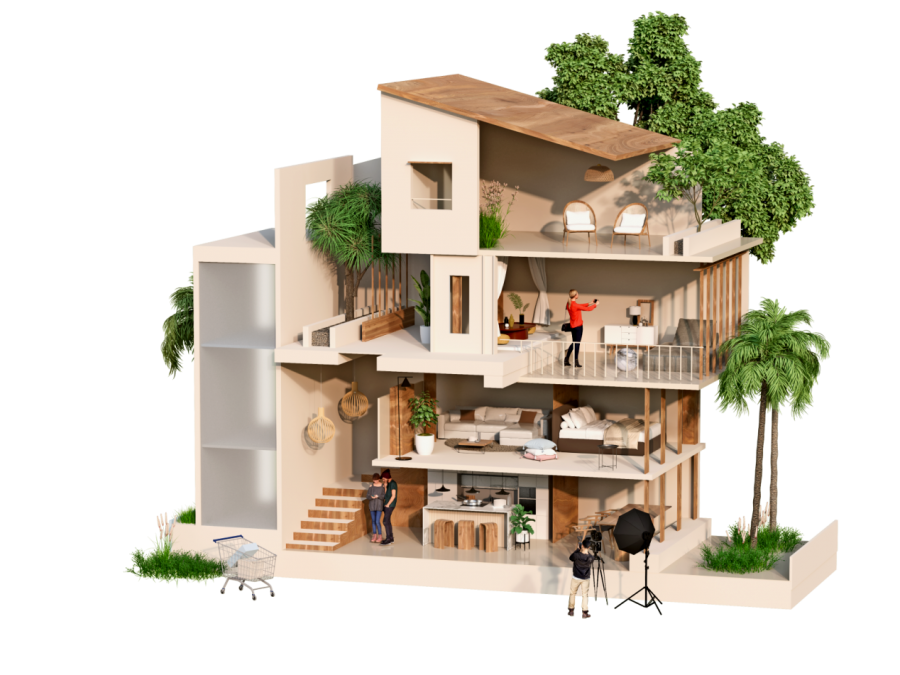 By providing a full 720 virtual showroom to let your customers shop online without limitations, the time and the distance won't be concerns no more, and it supports seamless data synchronization with your own CRM/ERP system, and SKU researching, social media marketing, it's the optimal way to both saving material cost and increasing product conversion of you brand. Coohom makes the complex operation as easy as it can be, there's no need to use different platforms to achieve the specific mission, because we're able to carry out your requirements concisely and precisely with high-quality services and additional values.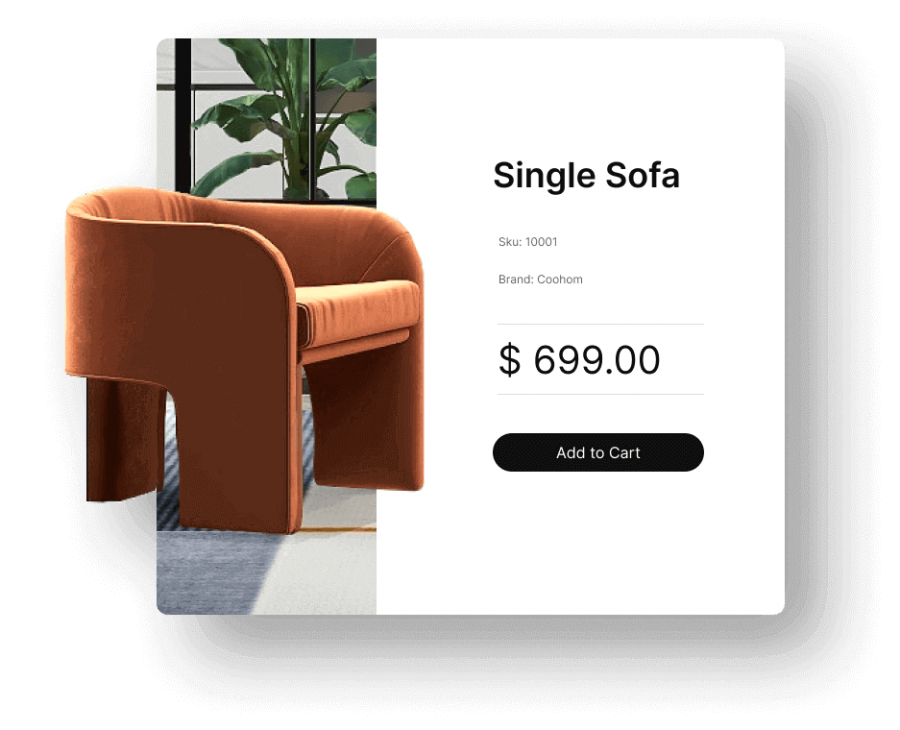 Are you interested in making your business grow ahead of others? Are you looking for an innovative strategy to sell your products? Are you ready to see your sales performance skyrocketing? Coohom is prepared for you to experience the most effective E-commerce solution, furniture retailing, home décor, interior design, kitchen & bath, and so on, Coohom is your trustworthy business partner of striding into the new era of E-commerce!
Conclusion:
Digital showrooms are the best way as a business owner to keep your store moving forward.
They are a way for you to embrace digital transformation and improve the customer experience while you're at it.
The sales and purchasing process is streamlined for both brands and retail buyers, and digital showrooms are advantageous to both retailers and brands respectively.
Social Contact:
LinkedIn | Facebook | Instagram | Twitter | YouTube
Media Contact:
>>> Schedule a DEMO!
In recent years, the utilization of Augmented Reality (AR) technology has revolutionized various industries, including the realm of home design....