Coohom not only concentrates on developing cutting-edge 3D visualization technologies, also plans on creating the whole new future of home furnishing industry. We strive to deliver the leading 3D solutions to fit the constantly changing market trend, and never stop optimizing the functionalities for our users, with our E-commerce(API Integration) to solve any potential difficulties. Coohom realizes your home furnishing fantasies!
E'LIAN HOME, a greatly successful whole-house custom company which integrates design, production, research and development, and sales altogether, they provide all kinds of furniture and finishings in living room, dining room, kitchen, bedroom, study space, children's room, and balcony. There are six series of in E'LIAN HOME, which are light luxury, modern simplicity, Nordic, simple European, American and post-modern.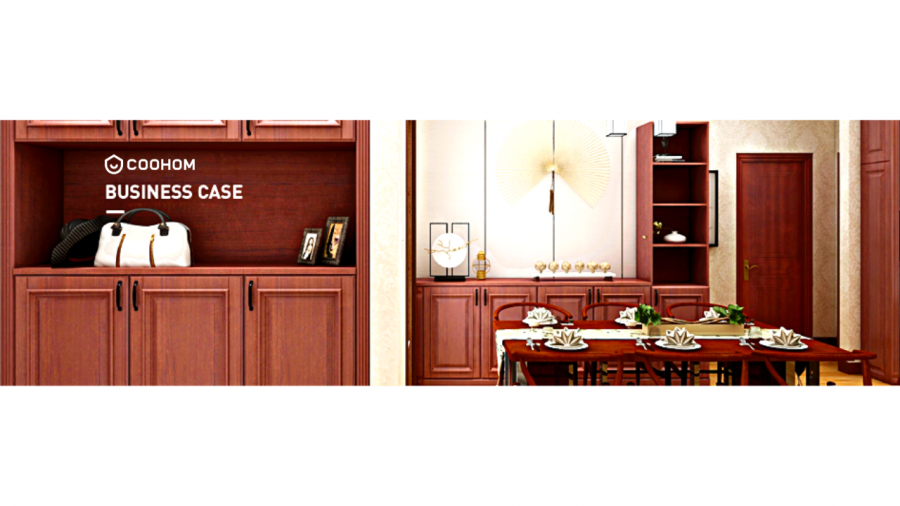 01 3D Furniture Modeling with Absolute Details Shown, Accurate in Everywhere
Coohom's all-in-one business solution provides an end-to-end design integration, via our API feature, E'LAIN HOME gets to synchronize all the data information from the dealers nationwide, so they could update commodity information, track merchandise sources, and optimize business deployment in time.
In 2018, Coohom helped E'LIAN HOME with its 3D Modeling and wide range of Model Library features to fluently implement in hundreds of thousands dealers' stores, the 3D modeling service accelerated the purchasing conversions up to 80%, the growth was astonishing.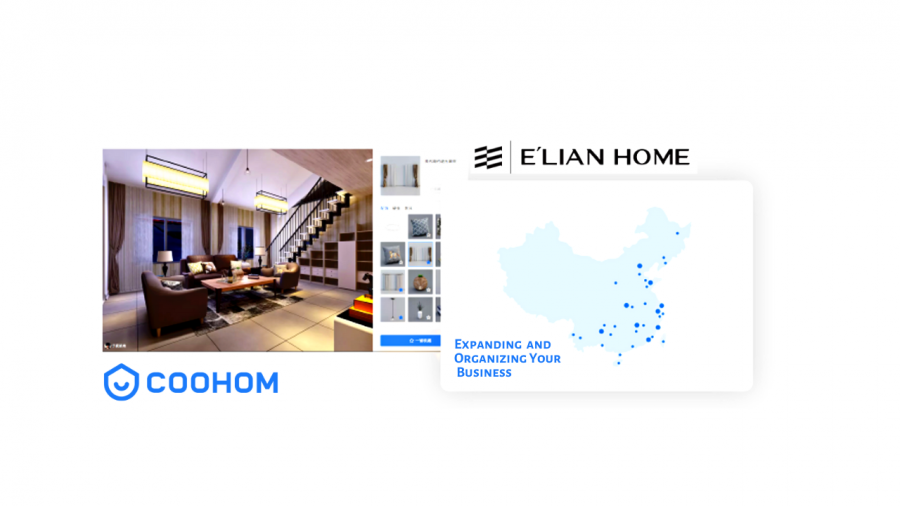 02 One Shopping Mall for All Furniture Brands, Off-line Store Alliance
Coohom enables E'LIAN HOME to use various 3D furniture models, not only its own, also those authorized by other brands, this great feature of Coohom's API enriches the design ideas and improve the work efficiency.
Based on this incredible capability, E'LIAN HOME allied with other famous brands which are also use Coohom as well, the partnership between one another increased 20,000 + transactions monthly, the conversion rate grew over 50%, it's real nice to have an ally in Coohom's service!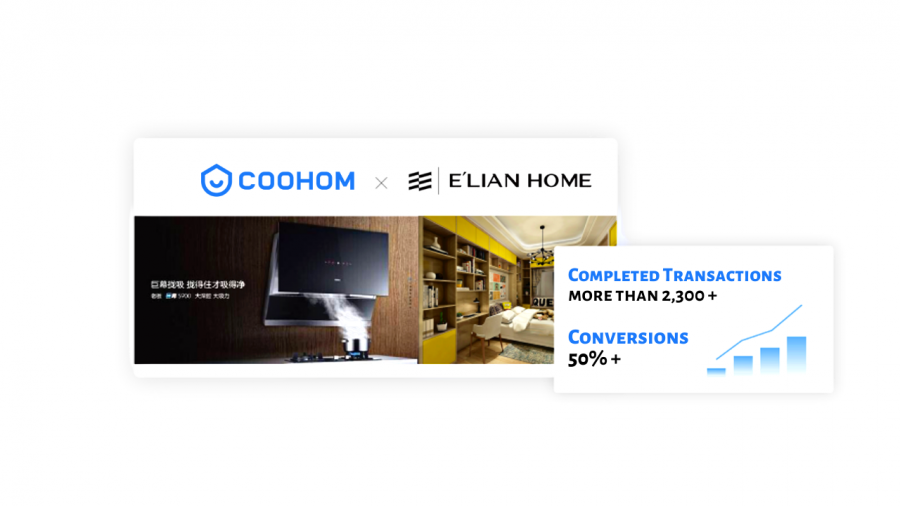 03 Establish Assessment System to Double The Investment Rate, and Improve Sales Performance Over 60%
Via Coohom's platform management feature, it allows E'LIAN HOME to build up a design training system to make their designers qualified, those who want to become E'LIAN HOME's dealer, they have to study the courses, and pass the tests.
This powerful integration of Coohom also lets the dealers could update their user experiences to E'LIAN HOME, that way, it's better to control both the design quality and the employees' morale.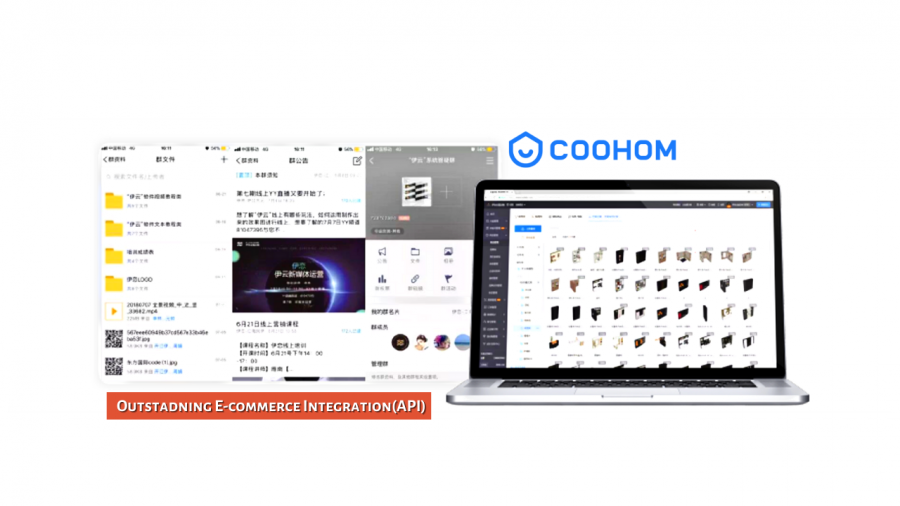 04 End-to-end Integrated Production, As Seamless As It Can Be
Through the continuously optimizing development, Coohom's engineers has helped E'LIAN HOME to achieve a perfect end-to-end business loop, in order to the realize the intelligent management system and production, that it's AI-oriented and digital-savvy indeed!
From the front-end product design to the back-end manufacturing system, Coohom's API integration takes care all of it, over 20,000 brands are trusting our business service, because your satisfaction is always our top priority, what you see is what you get.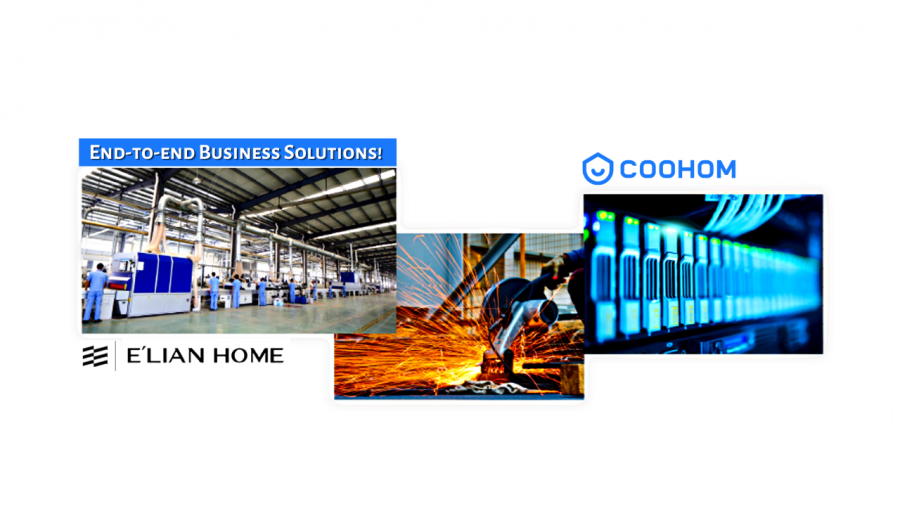 Social Contact:
LinkedIn | Facebook | Instagram | Twitter | YouTube
Media Contact:
>>> Schedule a DEMO!