The phrase "less is more" embodies the concept of minimalist decor. In our manic modern-day lives, sometimes the best thing we can do is get back to basics. That's just what minimalist decor does. With the rise in popularity of tiny homes and nomadic living, sometimes it's more of a necessity than a choice. Whatever your reasoning, minimalist decor is a great way to simplify your life and your interiors.
Select Furniture Pieces That Serve Double Duty
Minimalist homes certainly aren't packed with furniture, and pieces that do make the cut will therefore need to be ultra-utilitarian.
"Furniture pieces that have hidden storage and are multi-purpose are the key to a minimalist home," a famous designer explains. "These types of pieces allow for less bulk to be in the space and properly hide any additional items or clutter." Ottomans with lidded storage make for excellent seating options when guests stop by while also serving as side tables or footrests. Meanwhile, items such as throw blankets can easily be tossed inside for safekeeping.
Designer Joshua Smith is also a proponent of such furniture pieces. "Leaving negative space for the eyes to rest means the mind can rest as well," he says. "These are pieces such as baskets or wicker chests with lids, which add a touch of texture while concealing the clutter."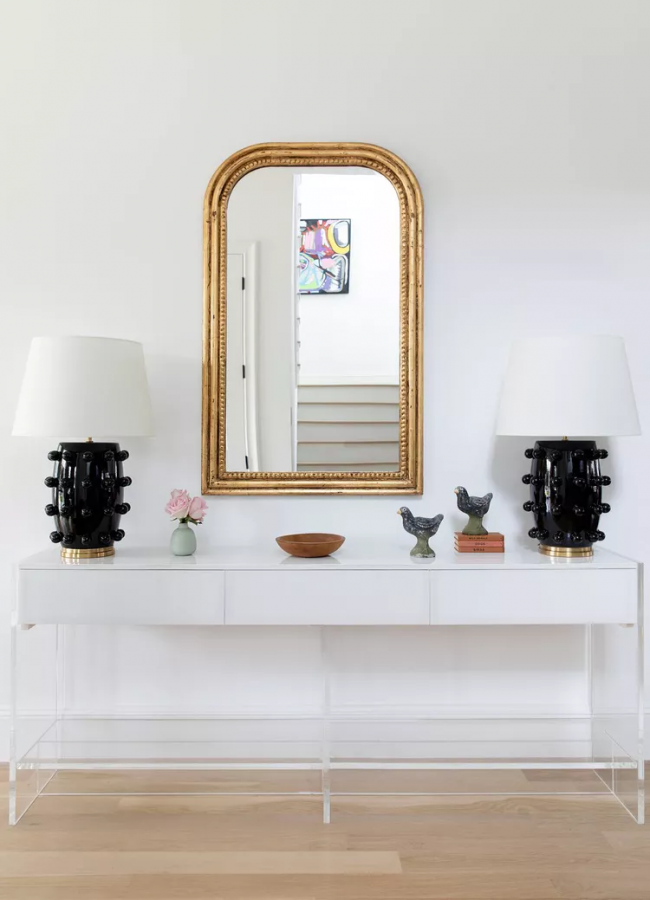 2、Include Green Friends and Natural Elements
Plants are more than welcome in minimalist spaces, so if you can't live without your green friends, don't worry—they will shine in your new, pared-down home.
"Plants are an easy way to accessorize a room without adding more décor or furniture that could take away from the minimalist impact," Galloway, a famous interior designer, notes. Another famous designer expresses similar views. "Natural elements are always a must in my more minimalist designs that may involve natural woods or large crystals," he says. "They add beauty while raising the vibe of the space."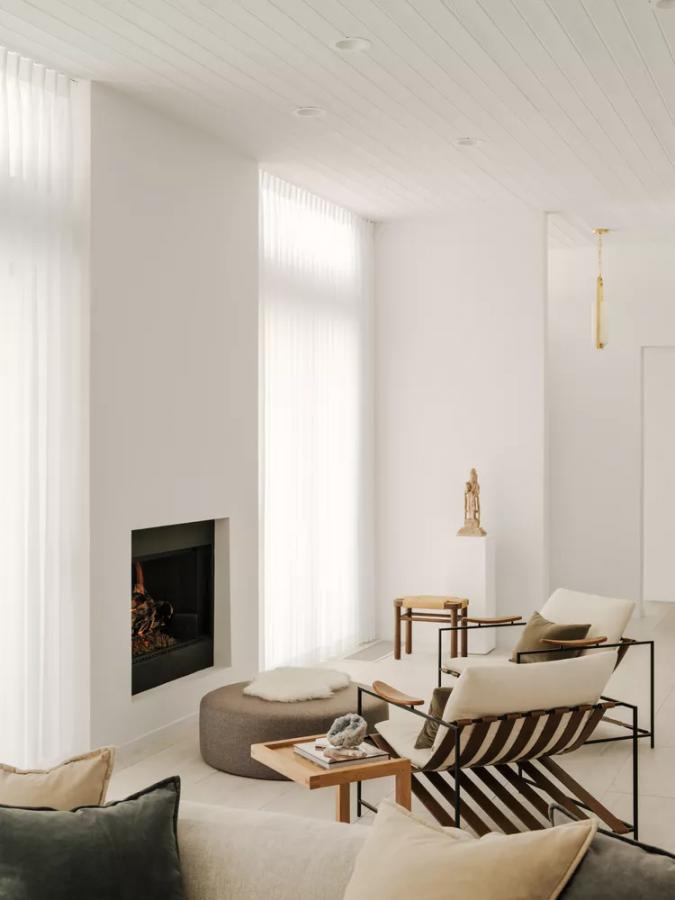 3、Clear Out Clutter
Cutting the clutter is, of course, an essential step for those looking to embrace minimalist interior design. It's time to let go of things you no longer need or want. This pertains to more than just home décor. Stay mindful about parting with clothing items, beauty supplies, and kitchenware that is simply taking up space. For inspiration, take a look in your closet: if you have not worn something in a year, you probably won't wear it again. It's okay to start slow when letting go.
Plus, saying goodbye to excess belongings can result in major feelings of accomplishment. Notice how you feel about the creation of more space and the good feeling you get from dropping items off at a donation site.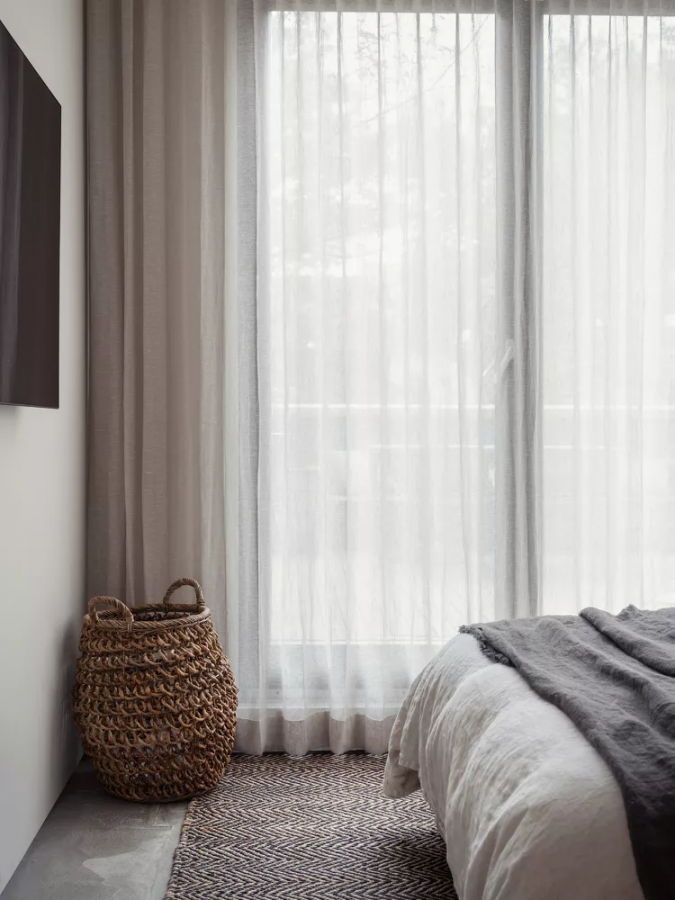 4. Embrace the "One In, One Out" Rule
It's astonishing how much one person can acquire in a short span of time. The empty kitchen drawers, bedroom closet, and bathroom cupboards from when you first moved in are somehow full of non-essentials and unused products collecting dust. Even when you can't see it, this "stuff" is cluttering your head-space and taking up valuable room in your home–there is no better time to clear out that junk drawer.
You've likely heard your friends who are small space dwellers praise the "one in, one out" rule, and it's a key lesson to live by if you seek a more minimalist home. For example, every time you bring home a new pair of shoes, an older one has to be added to the donation pile (or tossed if it's truly seen better days). This can help create balance in the space and avoid things suddenly feeling cramped over time, and always leave space for everything to breathe energetically.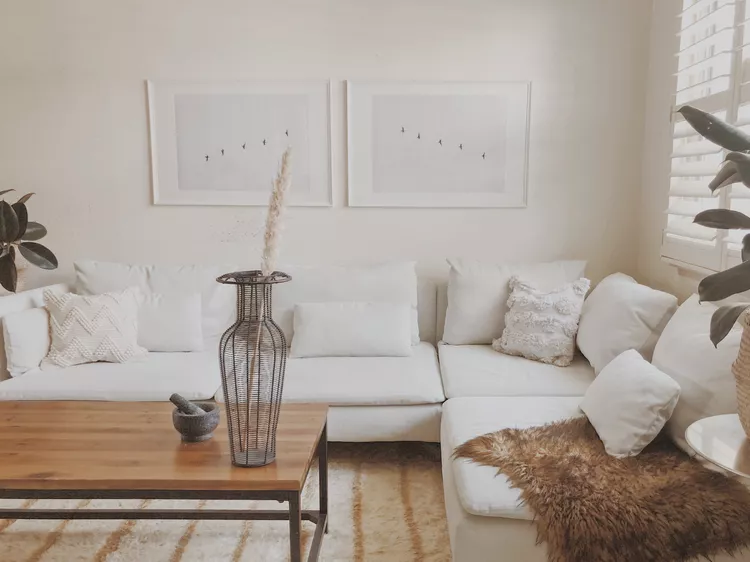 Last but not least, remember that like all design projects, no minimalist space is going to come together immediately. Creating a minimalist home doesn't have to be achieved overnight. Working your way through each of the above steps one by one will most definitely pay off in the long run.
Social Contact:
LinkedIn | Facebook | Instagram | Twitter | YouTube
Media Contact:
>>> Schedule a DEMO!
In
2d & 3d designs, 3d viewer, 3Drendering, 4k rendering, american style, api integration, attic, bohemian, boloni home, CAD design, carl hansen, cassina, china, construction drawings, design ideas, design software, e-commerce design, enterprise solutions, floorplan, Free 3d models, freelancer interior designer, google design, high point, home decor styles, home design, inetrior design, interior design ideas, kitchen & bath, minimalist, photo studio, PhotoStudioGallery, planner 5d, Realistic, retailer, shopify design app, space decoration, wooden beam
Courtyards can be our spiritual homes. They remind us of our homesickness, love, joy and memories.   01 Dramatic transformation 02 Garden renovation...