At the beginning of 2020, Kujiale's Cloud Design Campus Program achieved another milestone in the Southwest region. On January 6th, in Kunming, Yunnan Province, Kujiale (Kujiale and Coohom are affiliated to Manycore Tech Inc. and Kujiale operates business in China. ) and Southwest Forestry University held an official signing ceremony for their university-industry cooperation. During the signing event, both parties had in-depth discussions on topics such as how to deepen the integration of industry and education and cultivate innovative talents that meet the needs of the market.
After achieving the cooperation, Southwest Forestry University's teaching strengths and Kujiale's technological capabilities and advantages in the digital industry will be closely integrated. This collaboration aims to deepen cooperation in areas such as course development, teaching reforms, teacher training, scientific research competitions, entrepreneurship and innovation, internships, practical training, and employment upon graduation.
Nowadays, the home furnishing industry is rapidly integrating with digitalization. Digital methods helping achieve resource integration and continuous efficiency improvement is an inevitable choice for the industry. The digital transformation of the home furnishing industry requires talents who possess digital awareness and mastery of digital tools to drive its realization. Kujiale's Cloud Design Campus Program aims to empower education through digitalization, promote educational reforms, facilitate industry transformation and upgrade, and help cultivate professional design talents that align with the industry.
As the world's leading cloud-based interior design platform, Kujiale has always adhered to the mission of "technology-empowered design education transformation" in terms of the growth of future designers in the home industry. Through an innovative "cloud design + IUR" model, Kujiale has been instrumental in nurturing and facilitating the exchange of design talents, thereby driving industry transformation and upgrading.
Since its launch in June 2018, Kujiale Cloud Campus Program has expanded to 21 provinces in China. Over 190 universities and colleges have joined hands with Kujile, benefiting more than 20,000 students. Renowned domestic top-tier universities such as Beijing Forestry University, Central South University of Forestry and Technology, Ningbo University, Zhejiang Sci-Tech University, and Jingdezhen Ceramic Institute are among the partners.
Industry-University Collaboration: Embracing a New Phase of Integration
Southwest Forestry University is a university jointly established by the National Forestry Bureau and the Yunnan Provincial Government. It was one of the first universities in China to be granted the authority to confer master's degrees after the reform and opening up. Since its establishment, it has continuously nurtured a large number of outstanding talents for society.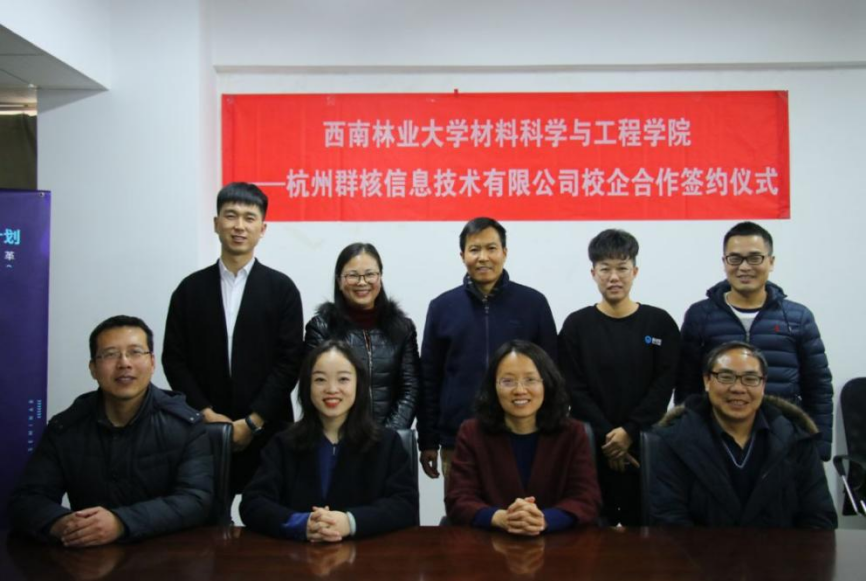 Yang Silin, the director of the Academic Affairs Office at Southwest Forestry University, expressed that the collaboration between the university and Kuaijiale, a leading brand in home design, is aimed at creating targeted talent development programs based on the needs of the company, market, and industry. This collaboration aims to enhance students' adaptability and serves as a complement and improvement to the university's educational model. It is beneficial for cultivating professional characteristics and advantages, meeting students' personalized needs, and achieving a win-win situation for the university, the company, and the graduates.
Yan Fengbo, the General Manager of the Campus Department of Kuaijiale, explained the original intention behind Kuaijiale Cloud Design Campus Program to the school's faculty and students. "We'd like to showcase the cutting-edge industry landscape to teachers and students through in-depth cooperation between industry and university. And to drive the transformation and upgrading of the entire home furnishing industry through the cultivation and circulation of design talents."
She believes that the overall growth of the domestic home furnishing industry slowed down in 2019, and traditional marketing methods proved to be ineffective. Design, as a front-end process that can bring about changes and trigger shifts in consumer mindset, has gained more importance. It is now being emphasized with higher dimensions and perspectives to enhance the overall efficiency of the industry. "University students, as the driving force behind the growth of the designer workforce, are a continuous source of creativity and transformative power for the home furnishing industry. Kuaijiale hopes to collaborate with universities and companies to cultivate designers with future-oriented thinking."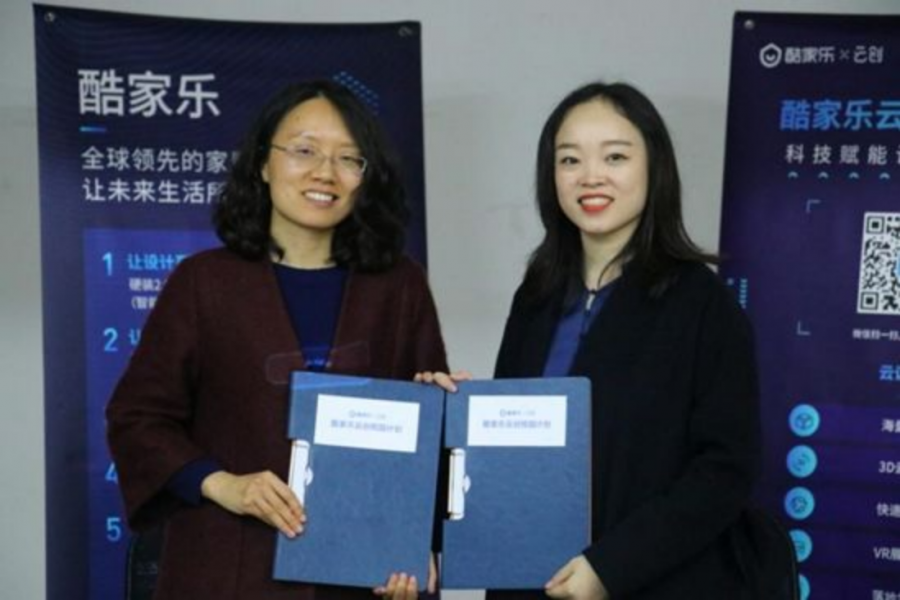 With the continuous implementation of the Cloud Design Campus Program," Kuaijiale is committed to fully integrating the needs of the home furnishing industry with talent nurturing in universities, providing talents for the digital transformation and development of home furnishing enterprises. Over the past year, whether it is the collaborative exploration of industry-education integration with universities and companies or the improvement of the industry's ecological value, Kuaijiale Cloud Design Campus Program has achieved remarkable results.
Contact sales@coohom.com to learn more about our solutions.
Contact marketing@coohom.com to get partnerships, and share more insights.
Schedule a free demo today!
Social Contact:
LinkedIn | Facebook | Instagram | Twitter | YouTube
In
2d & 3d designs, 3d download, 3d lighting design, 3d lighting solutoins, 3d modeling, 3d viewer, 3d visualization, 3Drendering, 3dx max, 4k rendering, ambient lights, api integration, attic, Attic Design, autocad, autodesk revit, b&b italia, best 3d home design, best design in america, best design platform, bohemian, business partner, CAD design, carl hansen, cassina, china, commercial interior, construction drawings, Coohom, Coohomdesign, CoohomInspiration, CoohomInteriors, CoohomIpad, customized design, cylindo, design education, design ideas, design software, design university, DIALux, e-commerce design, edra, enterprise solutions, european, FinancesOnline, floorplan, flos, foyr, Free 3d models, free software, FreeInteriorDesign, freelancer interior designer, fur, furniture company, high point, home decor, home decor styles, home design, homestyler, hpmkt, hpmkt2021, image search, inetrior design, interior design, interior design ideas, interior design tool, interior designers, ipad design app, kitchen & bath, kitchen & bath design, kitchen cabinet, minotti, new york interior design, photo studio, PhotoStudioGallery, planner 5d, poliform, Realistic, Rendering, rendering settings, rendering templates, salone del mobile, shopify design app, SketchUp, sketchup free, south korea interior design, space decoration, Trade Show, tropical design, Videographer, VR, whole house customization, wooden beam
Source: https://www.pexels.com/photo/simple-workspace-at-home-6476588/ In today's fast-paced digital landscape, the convergence of technology and design plays a pivotal role in shaping the...