Coohom Releases The Powerful 3D Floor Planner Feature, Which Empowers Retailers and Manufacturers to Effortlessly Create Any Interior Styles, and Accelerate Business Growth at Scale.
September 9th, 2022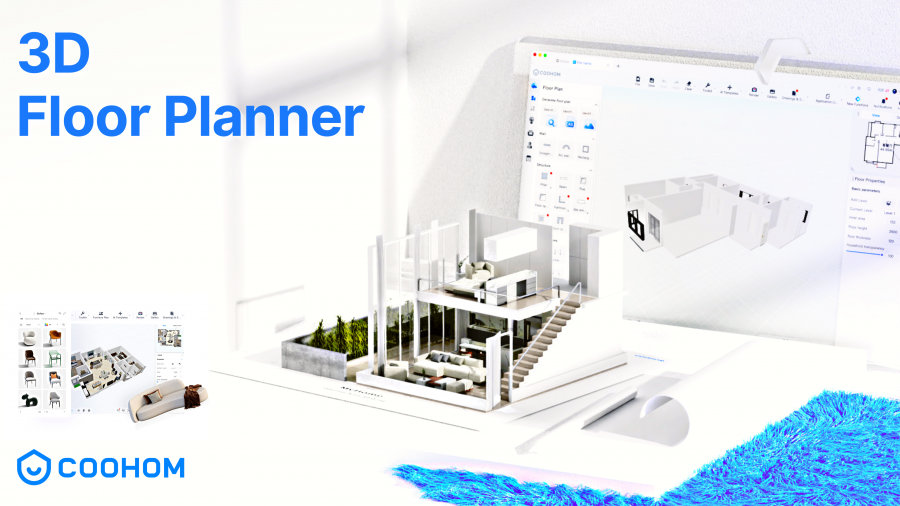 Coohom's 3D Floor Planner feature greatly improves complicated design process for both business owners and interior designers. With over 750,000 3D models ready to be deployed, and 3,000 exquisitely furnished floor plans by smart AI decorator, you won't ever lack inspirations here, Coohom's broad 3D model library possesses all sort of furniture and furnishings possible, such as windows, doors, flooring, lights, wardrobes, kitchen cabinet, and fixed installations. What's more amazing is that via the industry-leading 3D visualization technology, you could render your floor plan with highest possible quality up to 16K resolution in second, which most 3D design software couldn't really carry out nowadays in the market, an all-on-one 3D design tool with end-to-end business solution is all at your fingertips!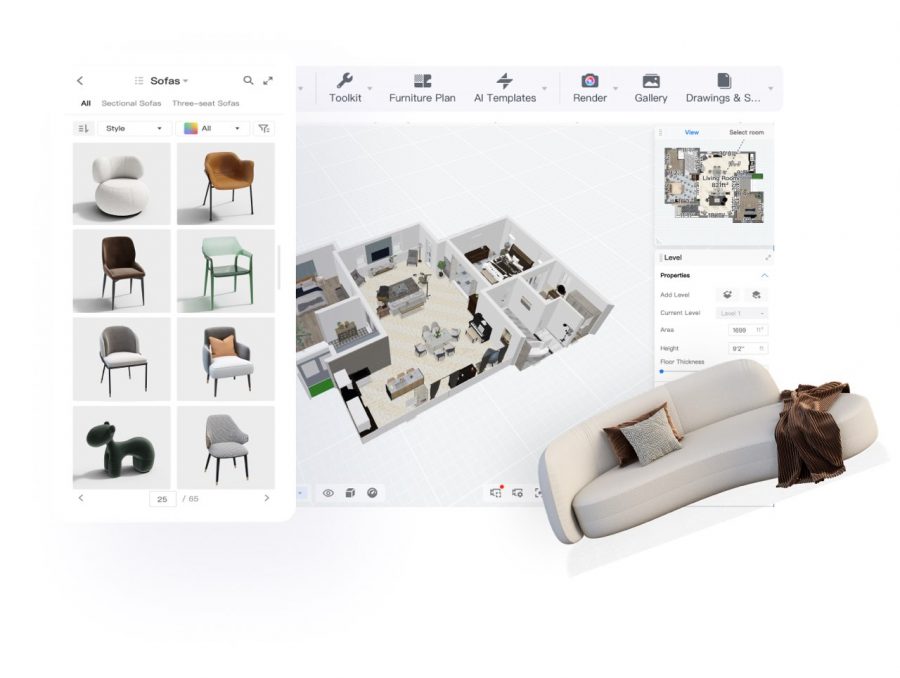 " There are so many 3D design software out there in the market, some excel at the model precision, some serve wildly comprehensive 3D library, so what makes Coohom so unique that it could stand out of all those competitors, the answer is that Coohom has it all. Coohom's 3D Floor Planner is probably the most interactive, intuitive, and integrated 3D visualization tool you could ask for by far, it supports the easy drag-n-drop feature, and you can review your layout both in 2D and 3D version in real-time, also with customized texture, color, style editor, even lighting actually. And when your finalized the floor plan, you'd get to immersive your customers with the full 720 panoramic VR tour, it's a total gamer changer! Once you seal the deal, our platform also generate the construction drawing automatically with highly accurate measurements, so yeah, I'm pretty confident to say that Coohom does help business owners grow their sales effectively with lower material costs! " quotes Cook Liao, head of Coohom.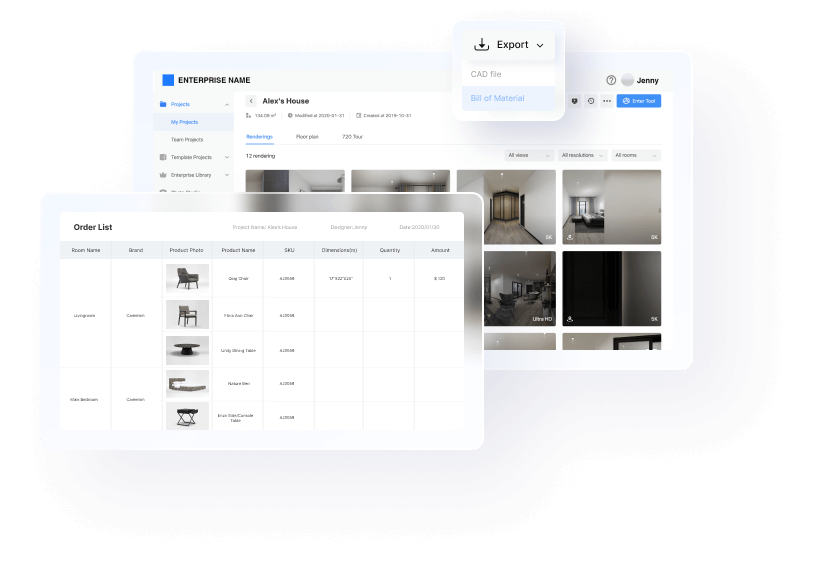 Establishing professionalism from the get-go is important, especially in order to show your customers, you can effortlessly achieve that goal with the simplest process by Coohom's 3D Floor Planner, it presents the true vividness of the floor plan, and it brings your 3D design to life. As many are wondering why is it so crucial to be having 3D visualization as a business solution, Coohom's got all the answers you've been looking for, just one try, then your sales performance will show!
For more product information: https://www.coohom.com/b2b/products/floor-planner
Get a free demo here: https://www.coohom.com/schedule-a-demo
3D Floor Planner of Coohom
All-in-one 3D design platform
Design as a professional in minutes, and get 3D visualization in seconds
Fast photo-realistic rendering up to 16K resolution
More than 3,000 smart Al templates, and 750,000 3D models to choose
Supports full panoramic 720 virtual reality tour
Support furniture retail, home decor, interior design and kitchen & bath businesses
Auto-generates 2D construction drawing precisely according to 3D floor plan
Social Contact:
LinkedIn | Facebook | Instagram | Twitter | YouTube
Media Contact:
>>> Schedule a DEMO!
Danube Home is a leading home improvement and home furnishing retail brand with a strong, vibrant, ever-growing presence in the Middle...