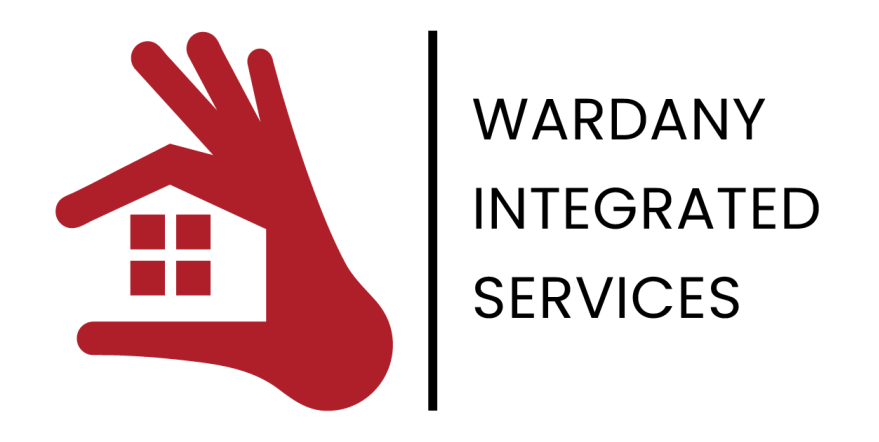 Just like the company's name, Wardany Integrated Services is an integrated company that not only offers design services but also provides all kinds of other commercial services.
Who are you?
Wardany Integrated services was founded in 2013 by Architect & Interior Designer & Co-Founder / Hamsa El Wardany, Faculty of Engineering Department of Architecture in Tanta, 29. Architect & Interior Designer / Mohamed Abdel Naby stayed at Thebes Higher Institute of Engineering, Department of Architecture, 25. Interior Designer / Asmaa Abdelrahman Saleh, Faculty of Applied Arts, department of Architecture formation and Sculpture, 25.
With the goal of offering creative concepts for brand development as well as execution. We provide the ideal balance of technical and creative components to ensure our clients' complete satisfaction. Our firm offers interior design, architectural, and styling services for commercial, residential, and administrative spaces.
Our services expanding to include interior design, branding, advertising, execution, and architecture all in one location, to provide our clients with the best possible outcome.
What are the difficulties to work as a designer?
What is difficult was adjusting to life as a full-time interior designer and understanding clients' perspectives and what they need. We're right here because our clients trust our skill with their projects, and we provide precisely what they expected and more. As we work as quickly and effectively as possible.
In addition that working on the design process is the most challenging component. That we need to create some conceptualizations and mood photos, similar to the ones we look for on the internet for inspiration. Then, after acquiring that information, we work on the design conceptualizations, which really aid the design process.
How and when did you start to use Coohom to design instead of other software?
We started using Coohom last year, after discovering Coohom exceeded all our expectations since we could not only draught the plan but also render ideas and give them an outstanding lifelike aspect. It provides an excellent introduction to all of the available capabilities and is one of the most user-friendly tools accessible, and then you have the opportunity to change the materials and sizes, as well as inspect them using the preview 3D rendering functionality.
How is Coohom helping your design work?
Utilizing Coohom as a platform to exhibit our design proposal and efforts to the client. Using Coohom provides the client with a realistic walkthrough, panorama view, and renderings. Also, it demonstrates to be a powerful tool for accelerating and improving productivity, giving realistic and great rendering in a fraction of the time required by other traditional rendering technologies.
What is your favorite feature in Coohom?
Almost all of the features of Coohom are quite great; we enjoyed everything in it, especially when certain features had been upgraded to make a better render as fast rendering – fast making 3D plans & easily showing professional tours to the clients
What is your typical workflow with Coohom?
This is how we approach Coohom, knowing the requirements is the first and most important step in understanding the nature of the project. Making a drawing based on the conversation and then importing it into Coohom for a floor plan is a fantastic feature supplied by the program.
The next significant decision is how to arrange the doors, windows, floor, ceiling, lights, and elements for decoration.
Following that, picking the appropriate furnishings based on the requirements, as well as occasionally adding wall designs from the library or constructing construction tools, assists me in getting close to the ultimate design. After all of that preparation, the lighting before rendering is critical to achieving the desired effect, and Cohoom never disappoints in this regard. Making panoramic videos after rendering the initial pictures.
Can you share with us some of your experiences on how to improve your skills with Coohom ?
Coohom is constantly upgrading and improving capabilities and we are still learning and exploring its features on a daily basis. When we discuss our projects with clients or coworkers, they are often surprised that they were completed in such a short period of time.
What are your expectations of Coohom?
In the approaching upgrades, we anticipate some additional capabilities in the construction tool and altering the model settings. Including some new material editor tools that allow us to modify any models and materials. Make complete control over all lighting models; include animation in tour examples such as kitchens and models in design, as well as control over them in visual tours.
Please share some of your work with us.
Social Contact:
LinkedIn | Facebook | Instagram | Twitter | YouTube
Media Contact:
>>> Schedule a DEMO!
In
3d viewer, 3d visualization, 3Drendering, ambient lights, Attic Design, autocad, b&b italia, best 3d home design, best design in america, boloni home, cassina, commercial interior, construction drawings, Coohomdesign, CoohomInteriors, CoohomIpad, design education, DIALux, enterprise solutions, FinancesOnline, floorplan, FreeInteriorDesign, freelancer interior designer, fur, high point, home decor, home decor styles, home design, homebyme, hpmkt, hpmkt2021, inetrior design, interior design, interior design ideas, interior design tool, interior designers, kitchen & bath, kitchen & bath design, kitchen cabinet, minotti, moroso, naver, PhotoStudioGallery, planner 5d, poliform, Rendering, rendering settings, rendering templates, retailer, shopify design app, south korea interior design, space decoration, VR, Wardany Integrated Service, whole house customization, wooden beam
Background: Coohom designer Stories aim to inspire each other, communicate more and improve together through user stories. My name is Anh....