Uploading professional 3D models onto Coohom, the all-in-one 3D design platform to complete your floor plan design in minutes, and render it up to 16K resolution in seconds.
Spoiler Alert: In this article, you'll learn how to import your SketchUp 3D models to Coohom's 3D design platform, seamlessly and efficiently, which all our global designer are loving it!
SkethchUp: 3D Modeling on Web
Coohom: Fast & Stunning 3D Rendering on Web
SketchUp's 3D modeling as a mission-critical tool, and finding the perfect models to bring your projects to life in 3D can be tricky. Often, crowd-sourced furniture models may be outdated, too large, or the actual piece of furniture isn't professional enough for the clients' requirements.
Searching for the right models in SketchUp 3D Warehouse just got a whole lot easier. Say goodbye to Advanced Search and hello to instant filtering and sorting as you go. If you've ever perused 3D Warehouse, you know there's no shortage of models waiting to be discovered. But searching through a library of this size is not without challenges; specifically when it comes to finding the right thing.
It's important to us to make the process of browsing and downloading models from 3D Warehouse as simple as possible – which is why SketchUp is excited to announce a brand new way to search on 3D Warehouse.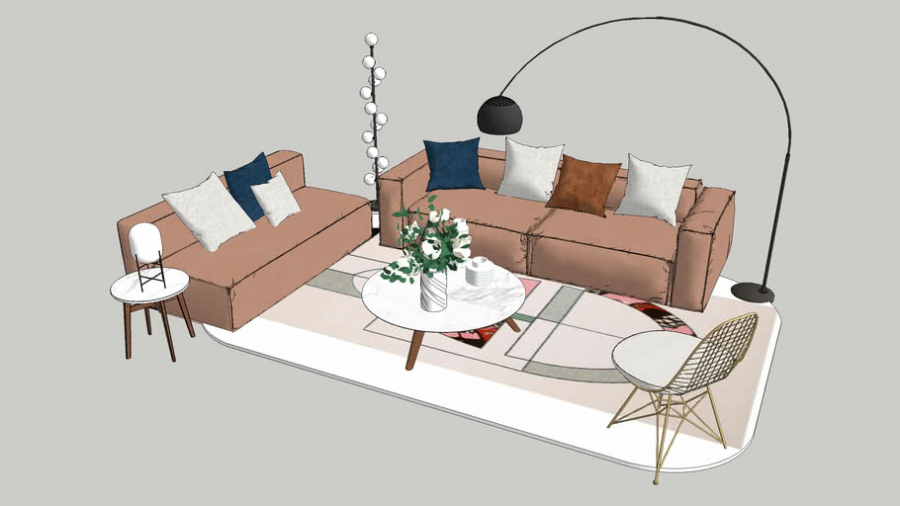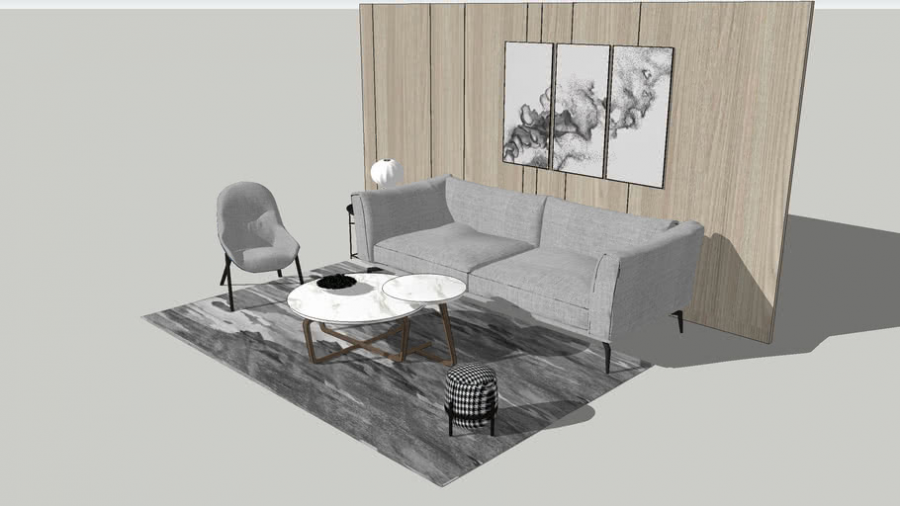 Now I believe you're longing for more than just creating or obtaining a 3D model, the next step is to get gorgeous 3D rendering!
Integrating SketchUp model into Coohom is so easy and smooth, just log in and go to your dashboard, click Upload Modes, fill out the information, and submit, that's all!
SketchUp Model Upload Requirements:
All SketchUp versions are supported.
Only support single .skp file upload.
Both the model file and the model object size should be less than 200MB.
(How to check the real object size: export the obj. the format from the model file)
The unit should be mm or inch.
The dimension of each side of the model should not be more than 30meters.
The texture format supports .jpg and png. The image mode should be RGB and the pixel of the texture file should not exceed 5,000.
Material supports SketchUp default materials. V-Ray or other plugin materials are not supported.
The front view should be set to the front view of the model.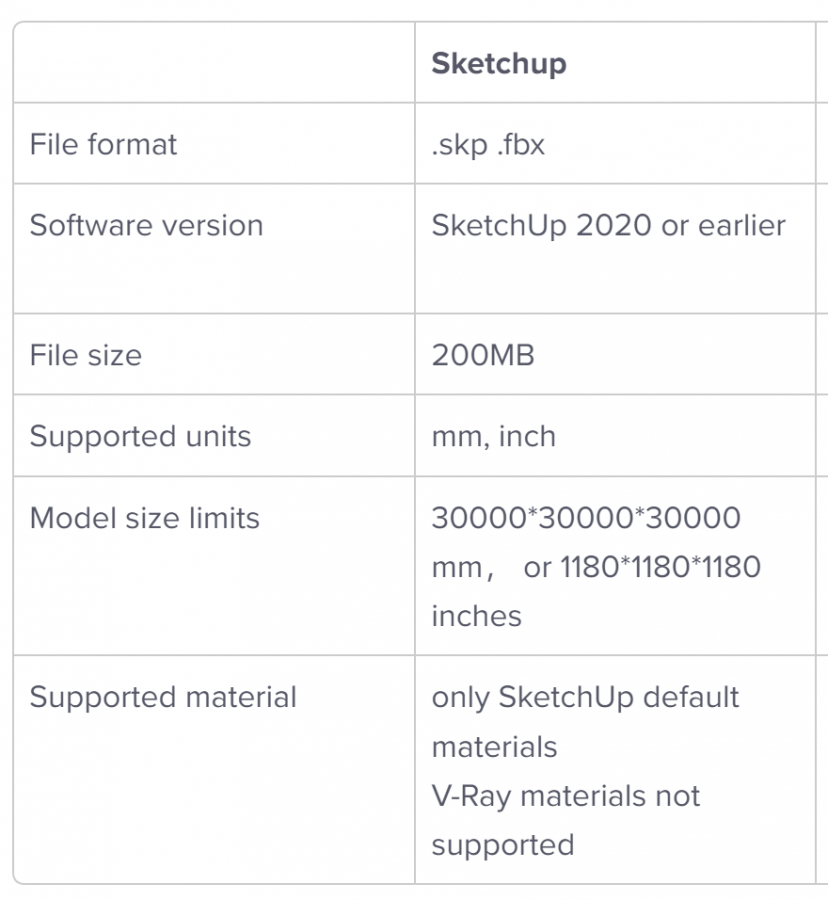 Coohom is fully compatible with SketchUp 3D models, and supports real-time rendering, many U.S interior designers and architects have shared this great insight with us, they love the seamless integration, and material synchronization between the 2 platforms. Once you import your SketchUp model into Coohom, you're in an intuitive, interactive, and integrated 3D environment that makes it easy to deliver the quintessential of your design in its real-life or conceptual context.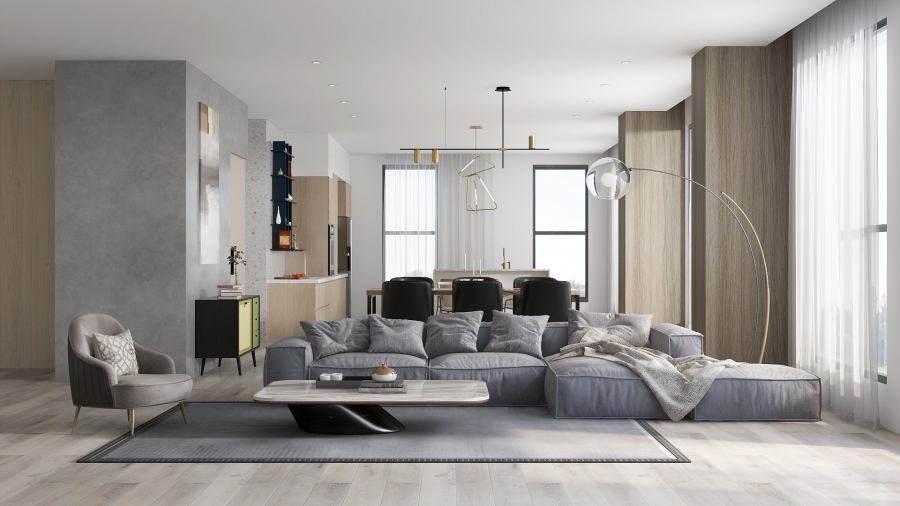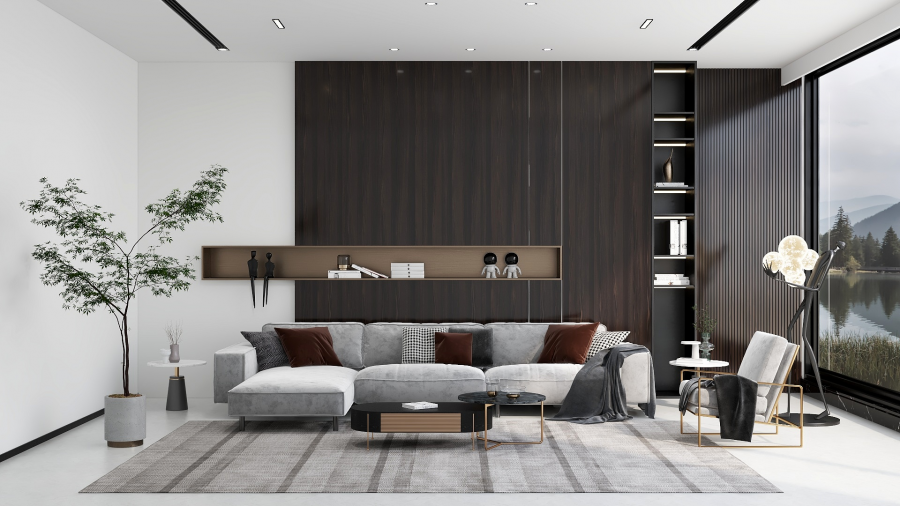 V-Ray for SketchUp, 3Ds Max, Autodesk Revit, and so on, there are lots of online 3D modeling software out there, however, you only want to choose the right 3D rendering software to deliver the best possible results to your clients, and Coohom is more than ready and qualified to serve.
Connect SketchUp and Coohom, Amazing 3D Visuals to Grow Sales!
Contact sales@coohom.com to learn more about our solutions.
Contact marketing@coohom.com to get partnerships, and share more insights.
Social Contact: