Our kitchen, AKA the 'heart of the home, is the room where we spend a lot of time, but it's also a space that many of us tend to see as purely functional. Kitchen design can sometimes get neglected as the room is used daily, usually by multiple household members. But what if you could find a design that combines form and function to give you a space that's both usable and beautiful?
Enter the minimalist kitchen interior trend, linked to the rising trend of the Japandi interior style (more on that below). This trend has all the principles you need for a kitchen that's both aesthetically pleasing and easy to use. Discover 6 minimalistic kitchen ideas that will inspire you to declutter your kitchen for a chic and calming heart of the home.
Choose A Neutral or Monochromatic Color Palette
To achieve the classic minimalist look, our color experts recommend opting for a neutral color palette. Chic and simple color schemes that include warm beige paint, such as Beige 01, a light beige paint like Beige 02 or Greige 02, would work really well, as well as any shade of white. Check out our warm neutral paint colors sample box to test these colors in your home. If you're working with a smaller room, whites are the way to go to really open up the space.
To amp up the chic levels, a classic monochromatic color scheme palette always does the trick. Combine a white/neutral paint color palette on the walls with cabinets painted in Black 01 paint or Black 02. Contrast your cabinets and countertops for a sleek and stylish look.

Opt for Sleek Surfaces and Appliances
Although a minimalist style obviously implies having less 'stuff' on display, there are some essential kitchen appliances that you have no choice but to display. Turn your toasters and stoves into a design feature by opting for modern appliances with smooth, clean lines. Stash any non-essential pieces into the kitchen cupboards to make your counter easier on the eye.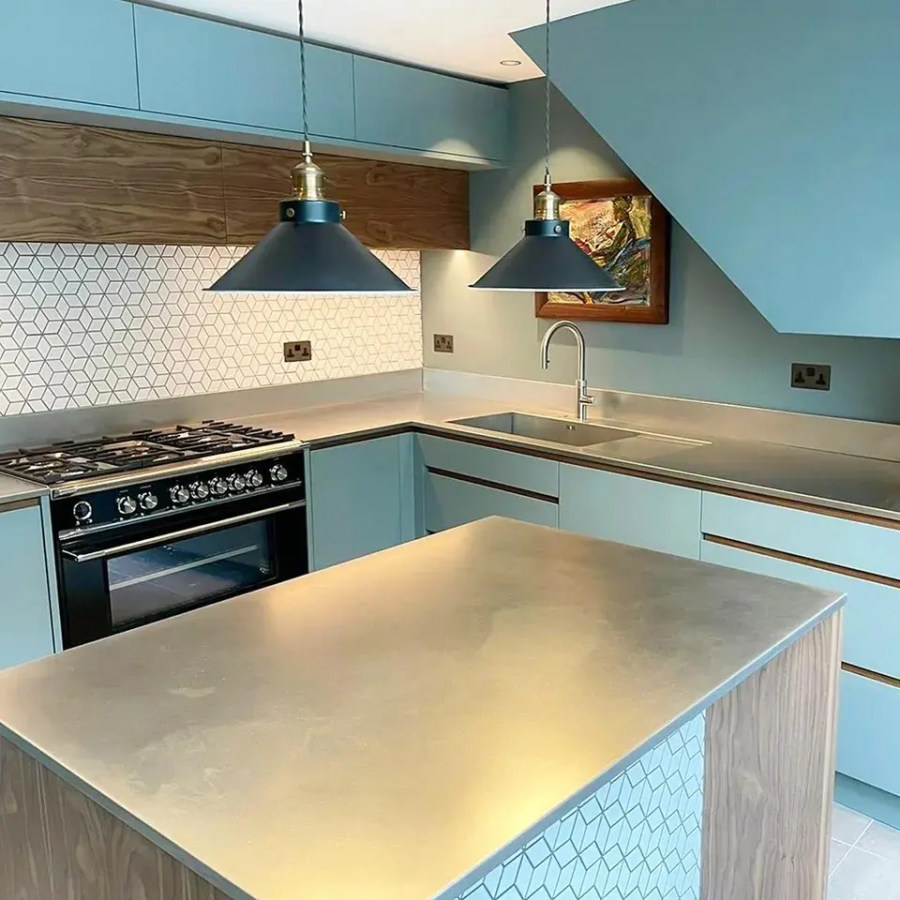 Have Open, Floating Shelves
Working with a small kitchen? Open kitchen shelving can help keep your space from feeling enclosed. Floating shelves are open, airy, and convenient as you can easily grab what you need. And hey, they give you a good idea of exactly when you need to run that dishwasher.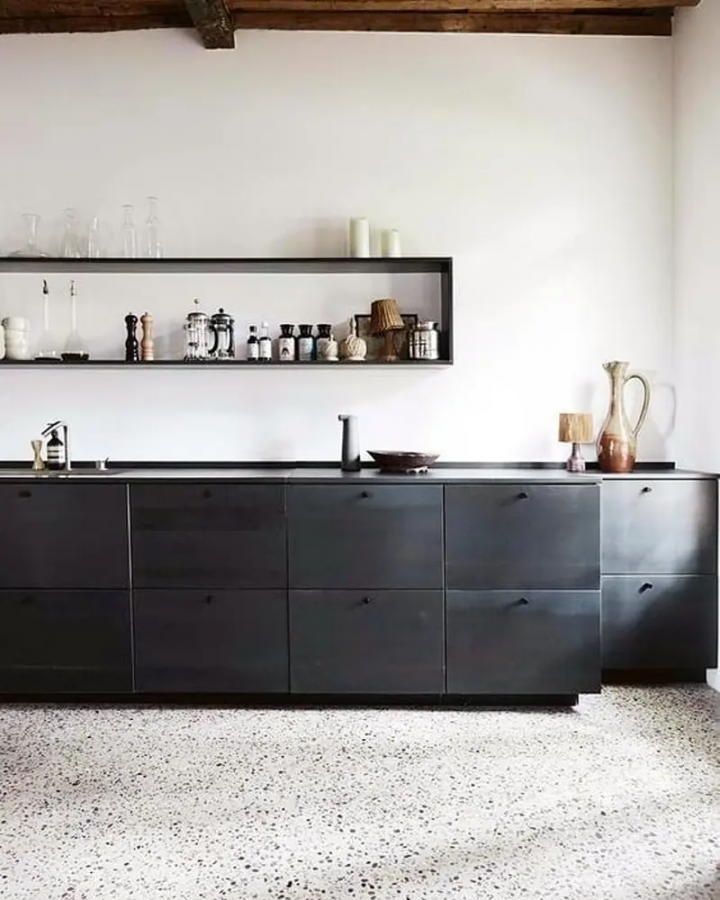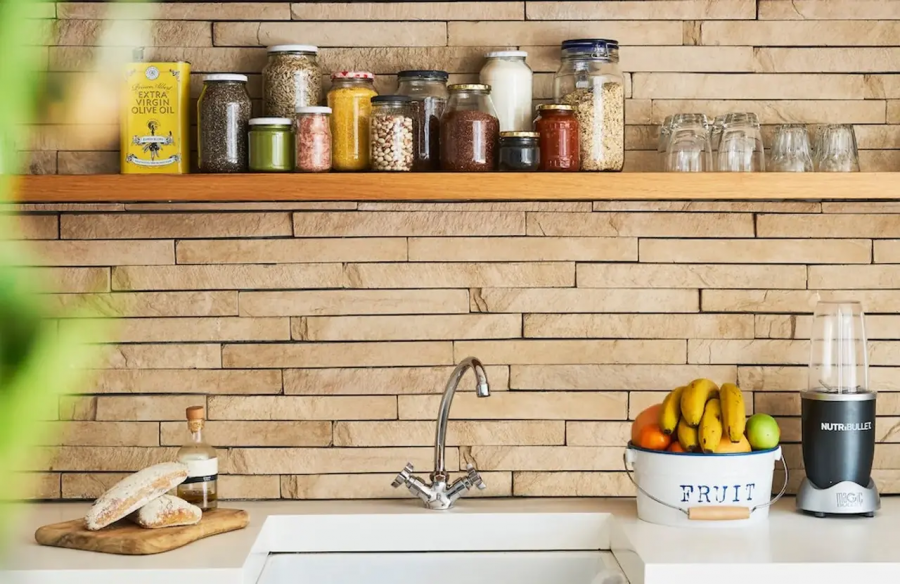 Use Natural Materials
This year, it's all about using design to bring the outdoors in. This is also one of the cornerstones of Japandi design (you can check out 8 ways to apply Japandi design to your home here). Use natural elements and textures such as wood and stone where you can. Add a splash of natural green by decorating your kitchen with a few low-maintenance indoor plants. Not only do plants look cute, but they're also known to have mood-boosting properties.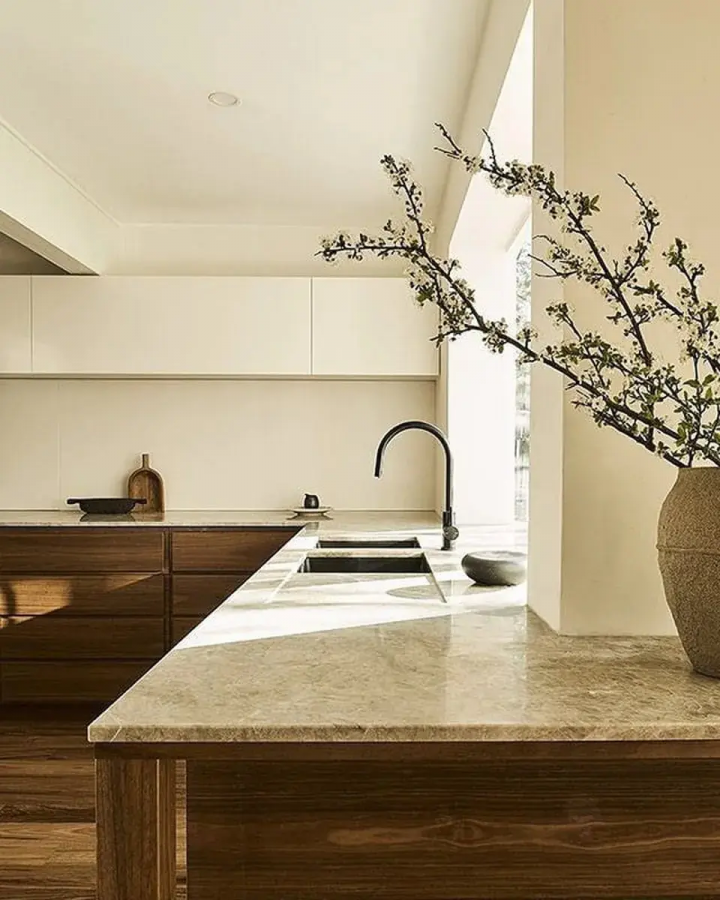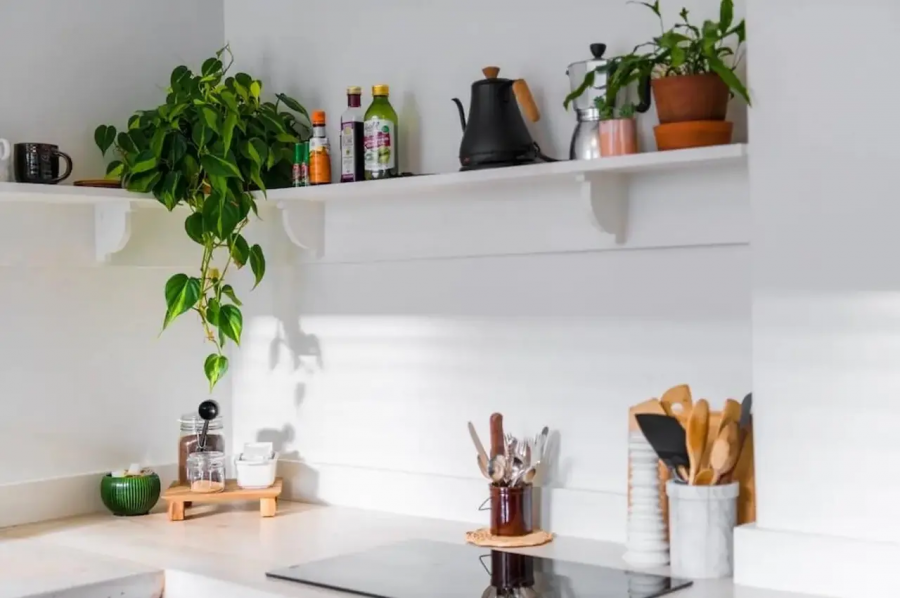 Avoid Clutter
This is where it gets a little tricky for some of us. A minimalist look can only be achieved by keeping things tidy and kitchens can easily get messy. But luckily, you can make kitchen design choices that will make it easier to avoid clutter and mess.
Start your kitchen transformation with a decluttering and deep cleaning session – you may find that you have a lot of clutter stashed at the back of those cabinets. Get rid of this and you can put away some of the things that are currently taking up precious countertop space. Aim for everything you put in your kitchen to have a clear function and a purpose, and introduce more storage if you have the space.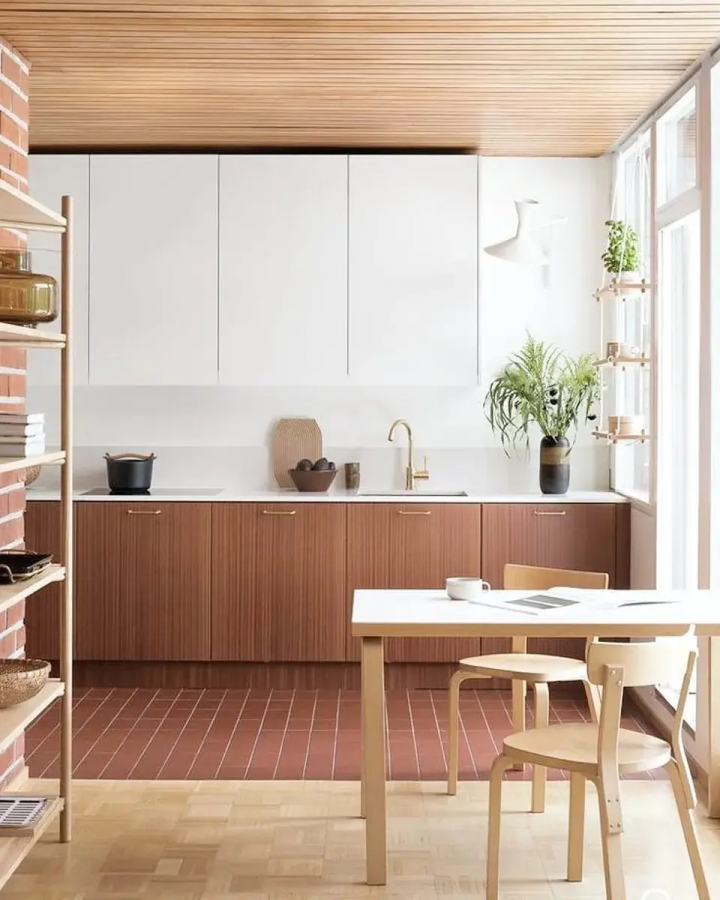 That's all, have a good try, and remember to share your experience with your friends
Social Contact:
LinkedIn | Facebook | Instagram | Twitter | YouTube
Media Contact:
>>> Schedule a DEMO!
In
3d lighting solutoins, 3dx max, Attic Design, autocad, best design in america, commercial interior, Coohomdesign, CoohomInspiration, CoohomIpad, customized design, design ideas, design software, design university, edra, FinancesOnline, foyr, Free 3d models, free software, freelancer interior designer, home decor, homestyler, image search, inetrior design, minimalist kitchen, new york interior design, planner 5d, Rendering, retailer, tropical design, Videographer, whole house customization
AutoCAD: Classic design and floor plan software AutoCAD is a computer-aided design software application, developed by Autodesk. It allows professionals and...