3D Rendering & Product Visualization to Bring Your Business to the Next Level!
Digital marketing nowadays is an inevitable trend, many companies especially for E-commerce, retail, by adopting the right and robust solutions, your business would be 5 times more productive and lucrative!
Turning your products into digital asset might a daunting and confusing at first, as you're already too familiar with traditional shooting, however, due to the technological development, augmented reality and virtual reality became more important than ever, and in order to integrate with these amazing features, you need to use 3D visualization. There are some many software companies out there booming, is there an optimal one to help your business soar sales performance at the lowest possible cost?
Coohom as a leading 3D rendering & product visualization software with AR/VR features to accelerate sales growth and marketing conversion for home decor, interior design, kitchen & bath, lighting, hospitality, and construction companies at scale. Delivering stunning visuals up to 16K resolution as lifestyle image, and roaming video up to 1080P, and it only takes less than an hour, which is the most powerful render engine in the market now!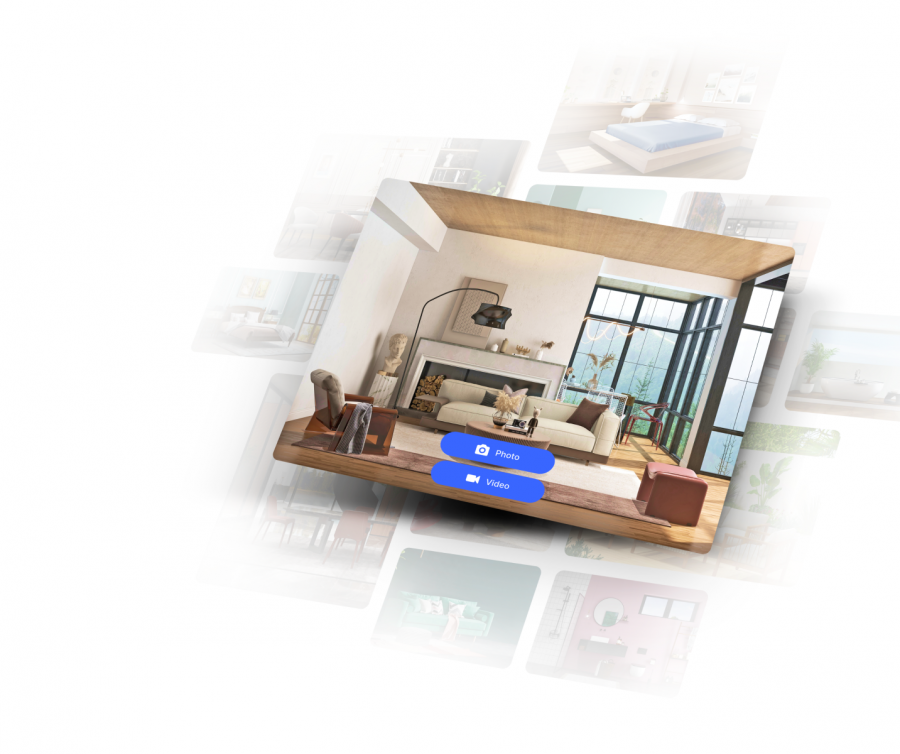 From virtual camera setting to real-life scene rendering, Coohom realizes everything for you business, also with online lighting editing and white glove service supported, we all know that lighting is a crucial factor to create an epic visual, just like when you want to take a good selfie, no filter needed if the lighting is on point, same as for your special products.
To provide a better customer journey is the key to business success, Coohom generates a full 720 virtual walk-through for you to allow your customers to experience an immersive, interactive, and impressive online shopping environment, when 3D is no longer just an asset, it becomes a solution to unleash the true potential of your brand and products!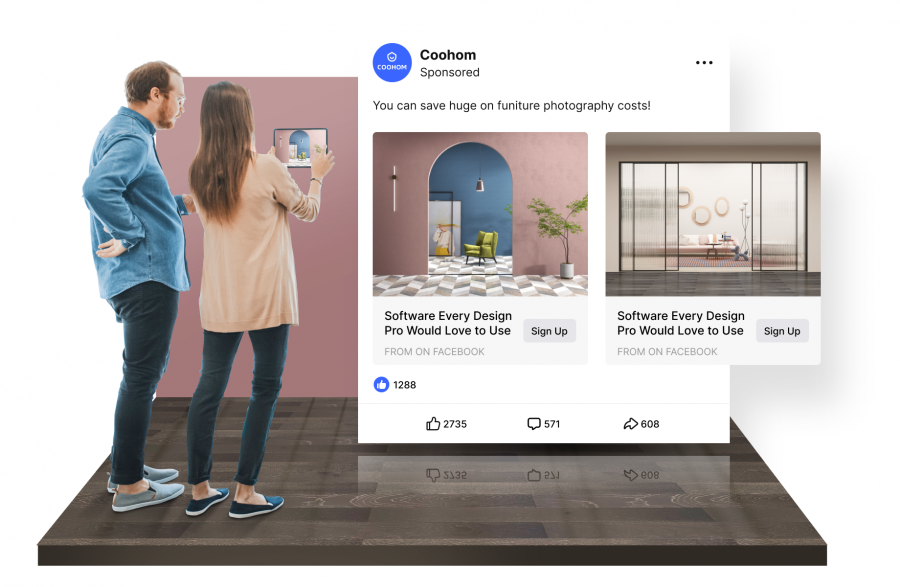 Easily Streamline & Automate Your Business with 3D, From 3D Design to Automated Manufacturing!
As a manufacturer, you must be wondering how to optimize your workflow, and on top of that, it's got to be certainly precise and concise! Coohom is deeply aware of that matter, hence, integrating CAD/CAM/ERP becomes the top priority, either you are a kitchen cabinet, or bathroom vanity, and any kind of custom furniture manufacturer, Coohom covers it all.
With powerful online parametric model editor, you could customized the dimensions and colors of your model in real-time, and 3D render it up to 16K resolution, also your can generate accurate technical construction drawings, and BOM sheets with quotations automatically based on your floor design! It's all-in-one, it's end-to-end, it directly exports the design as JSON or XML format to CNC machine, then speeding the production with precise execution, as easy as it could be!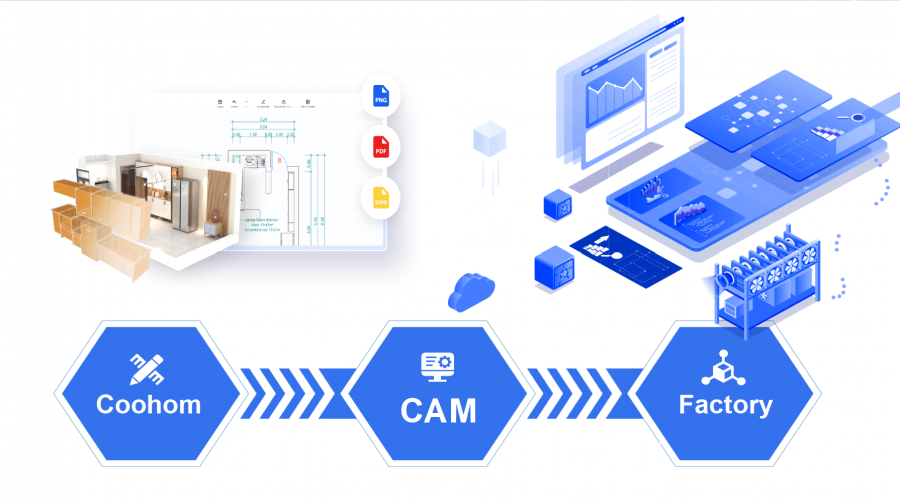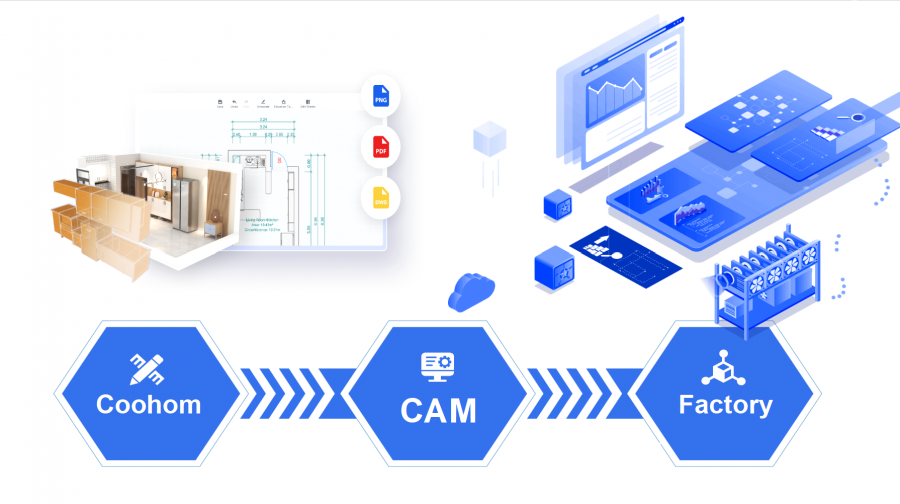 Connecting manufacturer and buyer at once, when a buyer goes to a retail store, and if he requests for a custom design furniture to match his house layout, the retail store would be able to use Coohom to design a mock-up with order information and quotation, then send to the manufacturer to create the actual product, vice versa. It's highly effective, efficient and easy-to-use.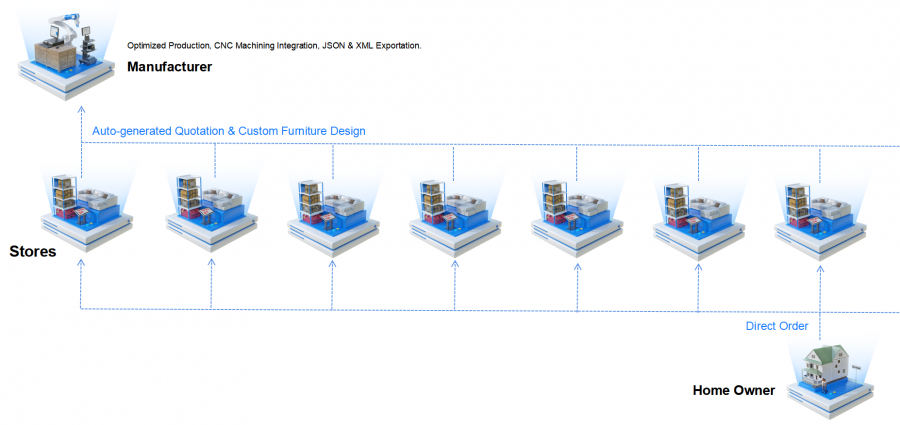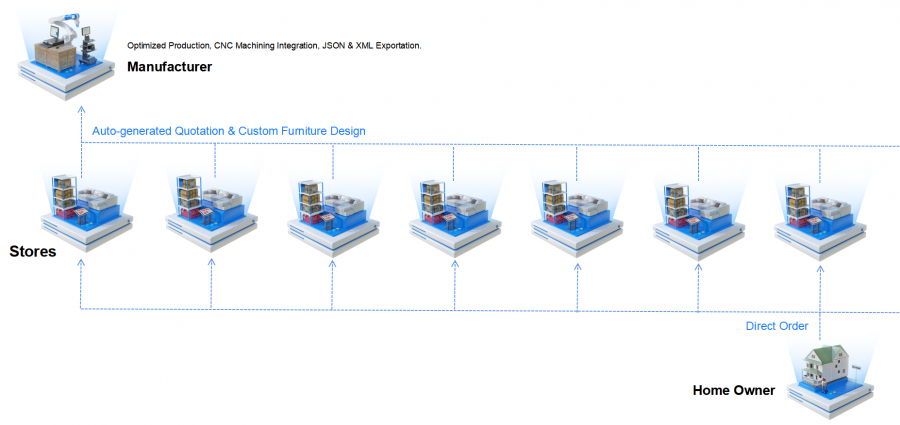 Conclusion:
Marketing and Manufacturing are tied with our lives now, as long as you go to store and buy things, it's there, and there are ways to level up the process to make it more intuitive, more attractive, and more alive!
It's never too late to succeed with your make the right choice!
Social Contact:
LinkedIn | Facebook | Instagram | Twitter | YouTube
Media Contact:
>>> Schedule a DEMO!
In
3d modeling, 4k rendering, ambient lights, attic, Attic Design, b&b italia, best 3d home design, best design platform, customized design, design ideas, design university, foyr, google design, home decor styles, image search, interior designers, kitchen & bath, moroso, new york interior design, planner 5d, rendering templates, retailer
Source: https://www.pexels.com/photo/simple-workspace-at-home-6476588/ In today's fast-paced digital landscape, the convergence of technology and design plays a pivotal role in shaping the...