How to design a perfect kitchen? Is it difficult to start from scratch?
Not going to lie to you, the answer is yes, and you know why? Because space like kitchen or bathroom requires custom furniture to decorate, you have to think about the deployment of the plumbing system in general, it's not like you can just go to any random home decor stores to buy a sofa then put it in the living room.
A kitchen remodel or renovation is an extremely exciting prospect, but also a daunting one. It's not an area where you can dive in without a detailed plan – you need precise measurements, a plan, and all or most of your materials up front. If you get something even an eighth of an inch off, you may find you've made an extremely costly mistake.
So yeah, it does require more work and more meticulous design to achieve a perfect kitchen space for you or your clients!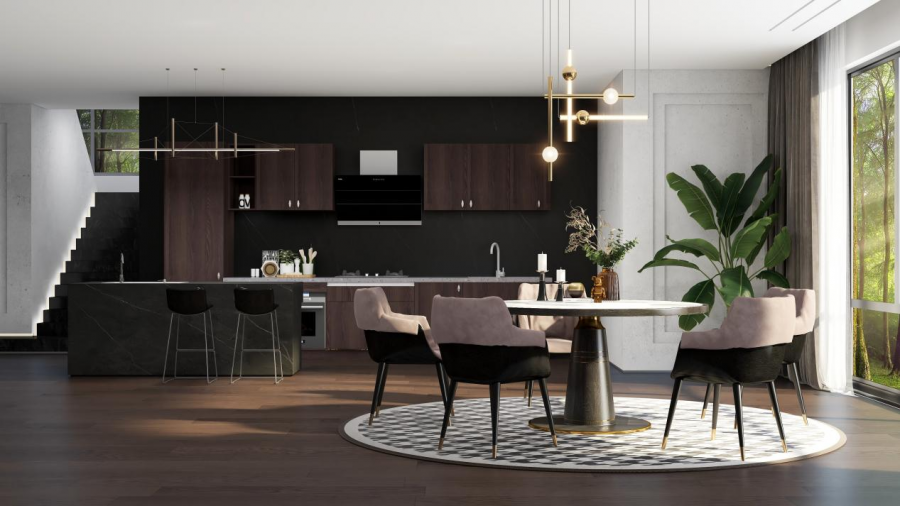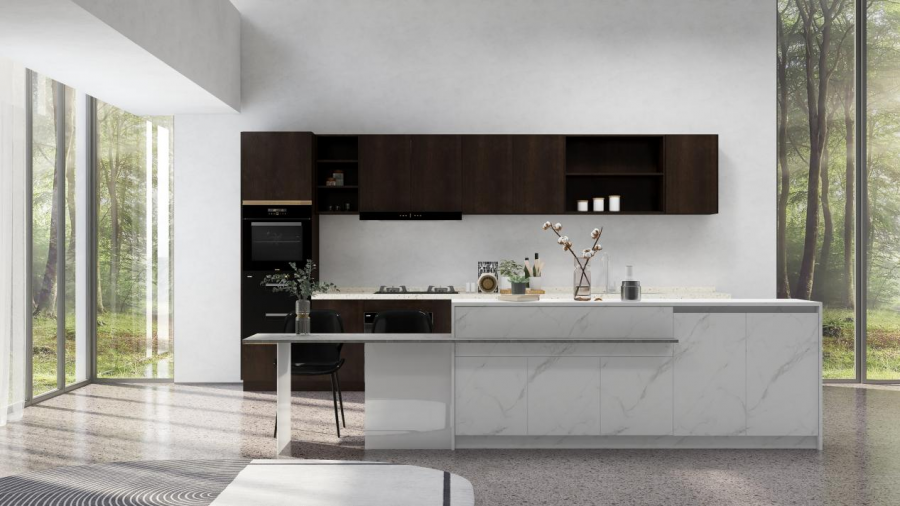 In this tech-savvy wold, there are so many kitchen design software out there to confuse manufacturers, retailers, designers, even home owners. What is so amazing about Coohom's custom furniture design feature? You get to use an online parametric editor to adjust the dimension of the model, kitchen cabinets, countertop, kitchen island, range hood, refrigerator, accessories, and more, you can start designing anywhere anytime as long as the internet available.
Piecing the photo-realistic panoramas altogether to generate a full 720 virtual walk-through, the immersive virtual reality experience would give you and your clients the " Wow " effect instantly. Another great feature is the auto-generated construction drawing, from 3D design to 2D drawings with no barriers at all. Coohom also supports many popular CAM/CAD/ERP programs to make production process even simpler, such as HOMAG iX, imos AG, CABINET VISION, and TopSolid.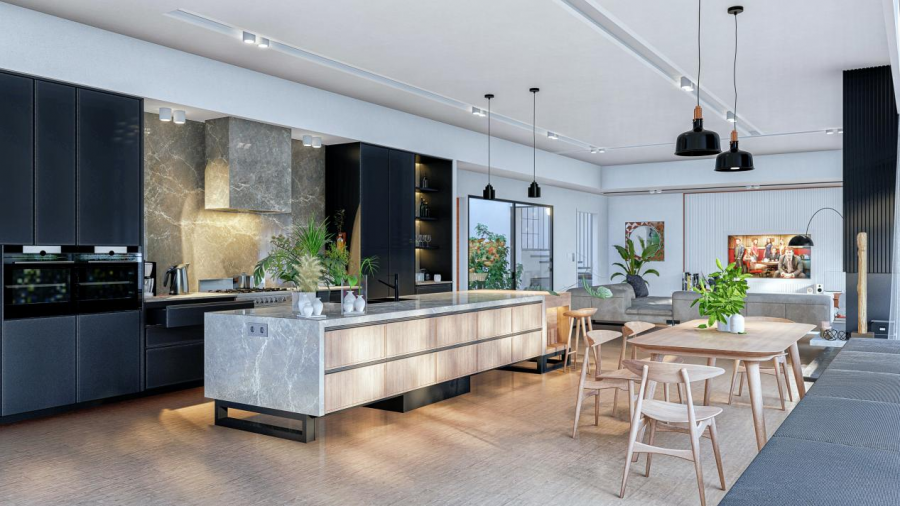 An outstanding 3D kitchen design software provides you with the perfect way to plan and design a new kitchen so that you can see what your kitchen will look like in your space.
Realizing something is not quite right during the remodel and finding that it is too late to change could be frustrating, upsetting, and expensive. This type of 3D software allows you to make changes and tweak your design so that it is perfect before starting on the kitchen remodel.
Kitchen design software also provides you with an accurate plan for everyone involved to work from, whether it be the contractor, carpenter, or decorator.
Let's see some players in the field, shall we?
Houzz provides you with photographs of kitchen designs, which you can then draw on and annotate right from the app. This is great for finding inspiration and unique furniture products, but not so much for designing your new kitchen from start to finish.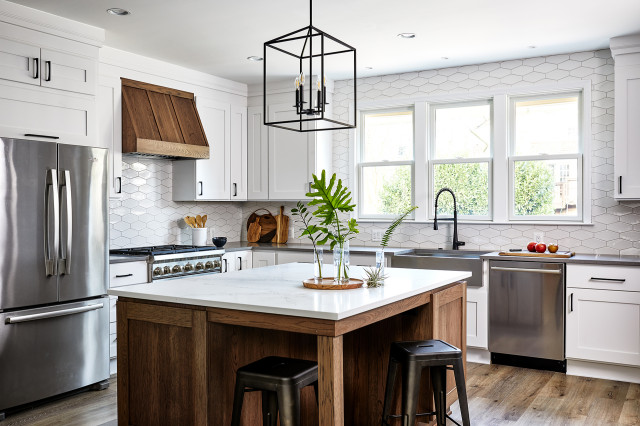 IKEA Kitchen Planner allows you to drag-and-drop IKEA units into a space with your bespoke measurements. If you're looking to install a budget IKEA kitchen, this is ideal; however, if you want a kitchen from any other provider, this software only works as a baseline, giving you an idea of how you might want your kitchen layout.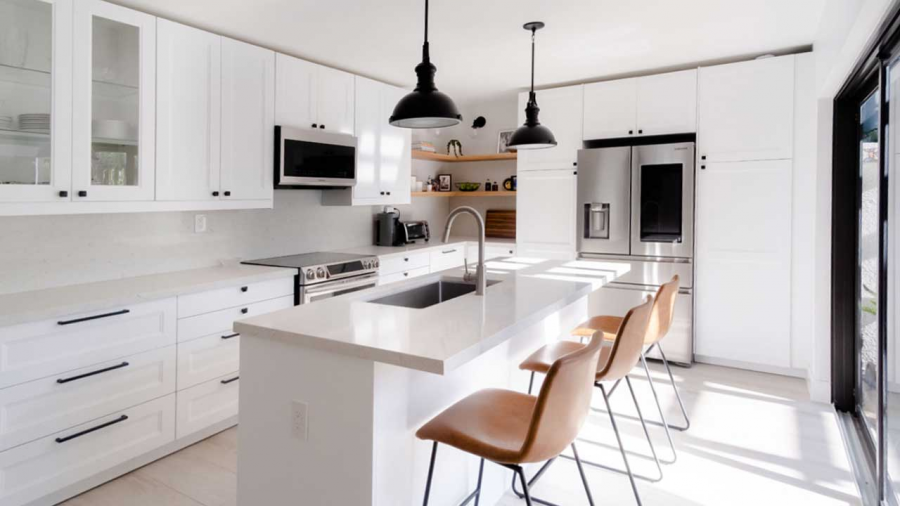 RoomSketcher Kitchen Planner is good for creating basic outlines for your new kitchen, but if you even want to include measurements in your design, you will have to upgrade to the Pro version at $99 for a whole year. Unless it's going to take you that long to design your dream kitchen, this is only a real option for professional kitchen designers or if you're willing to spend some money before your kitchen renovation begins in earnest.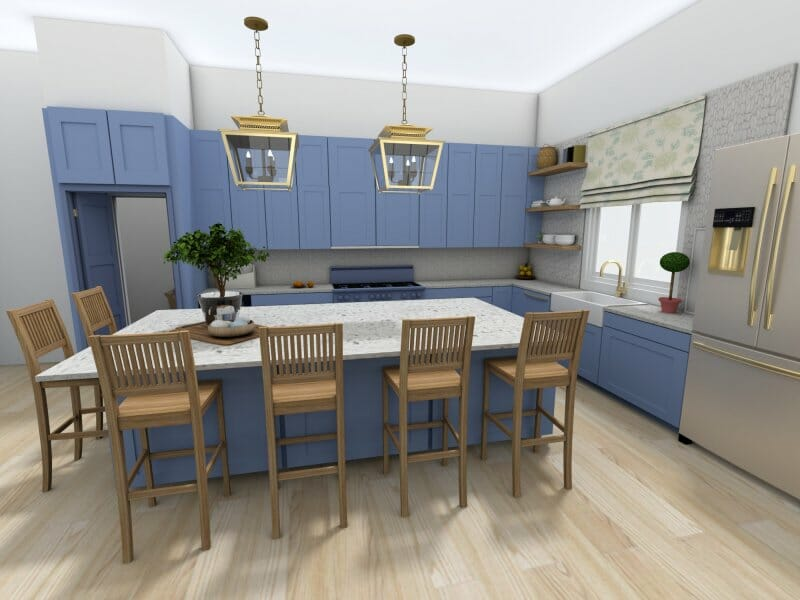 ProKitchen was developed to provide designers, retailers and manufacturers with an innovative and competitive design software solution. Able to operate natively on Mac and Windows systems, ProKitchen provides a comprehensive suite of intuitive tools designed to help businesses increase productivity and efficiency.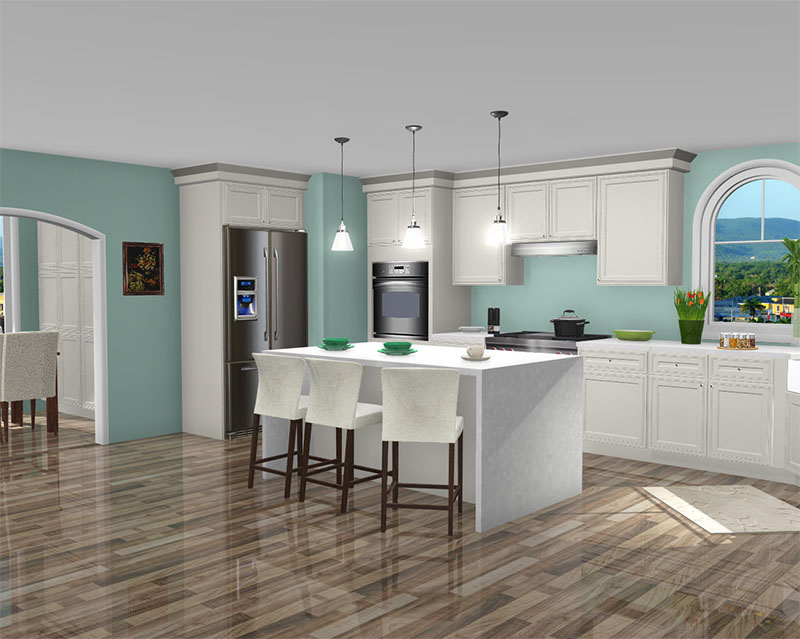 2020 Spaces software for kitchen, bath and closet designers and re-modelers has everything needed to quickly create stunning designs that will impress your customers. All the interior design and business tools you need to run a successful interior design business.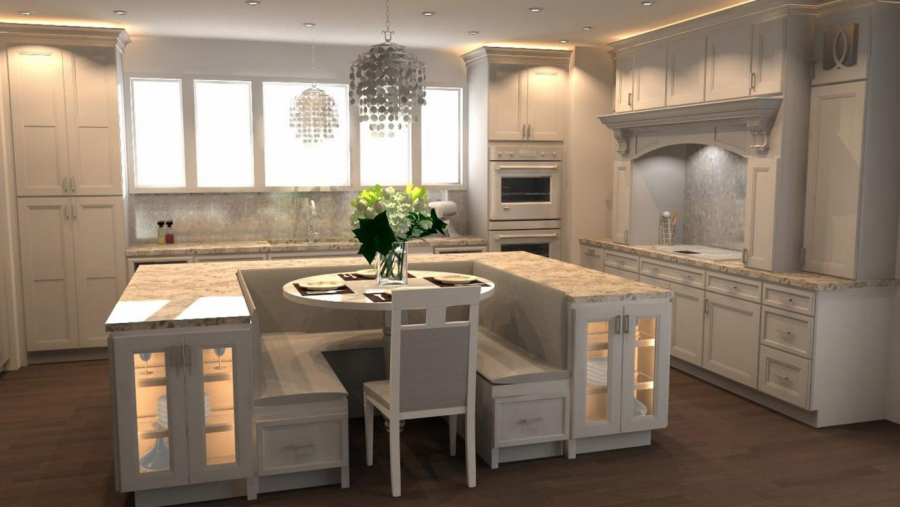 Conclusion:
As a manufacturer or a retailer for kitchen appliances, especially for kitchen cabinet, I think you've known why Coohom would be the best solution to help you blossom your sales performance already! An all-in-one 3D design solution to complete kitchen floor plan, 2D construction design, 3D room decor, and high-quality fast 3D rendering up to 16K resolution, and parametric online editor supported.
Industry 4.0 Interface to optimize efficiency by eliminating manual disassembly, back-and-forth communication, and offline data exchanges.
Still hesitating? Tell me why!
Social Contact:
LinkedIn | Facebook | Instagram | Twitter | YouTube
Media Contact:
>>> Schedule a DEMO!