What's your home decoration background color? White? That's good but too common. Today we are introducing an uncommon but versatile color to you. Hope you like it.
This house is located in Ukraine, mainly with a gray tone is a two-bedroom apartment model, different colors add to belong to the gray level, let the whole space becomes more artistic, become richer the color. In the space, the white background wall is decorated with white elements, and the use of carved elements adds a French retro flavor. The chandelier with metal elements looks quite designed.
In the dining room, give priority to minimalist style, the tonal of low saturation in the space reveals the contract in the space, let the space become more unique, and the ornament of lemon yellow reveals the atmosphere in the space, satisfying the visual point in the space again. White tables and chairs echo the surrounding environment in color. Metal chandeliers play a decorative role in the space.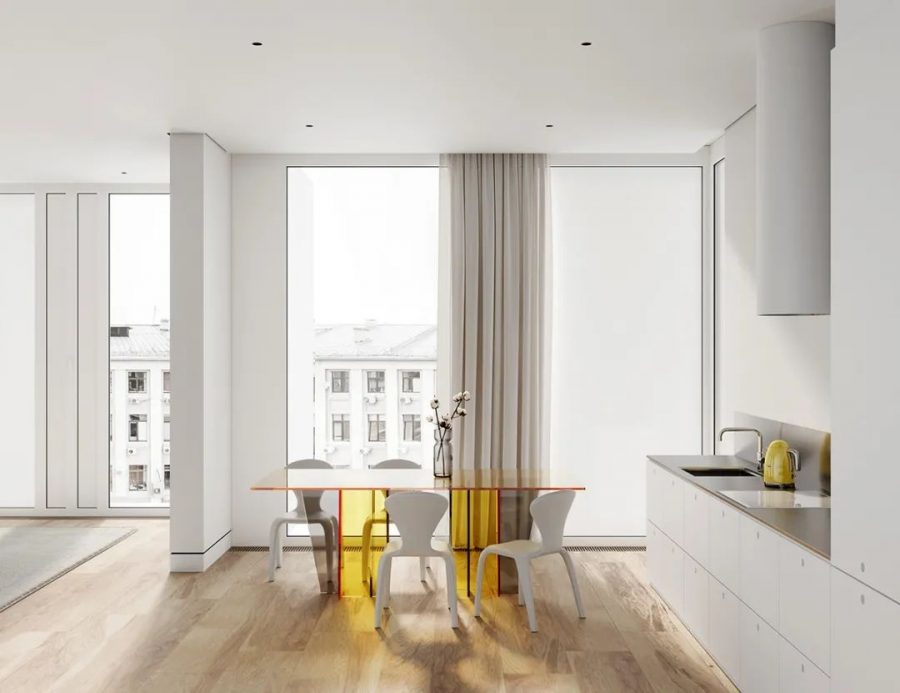 Choose the mutual fusion of deep gray and light gray in the bedroom, and the mutual collocation between the gray tone lets the whole space become more delicate to reveal the minimalist style in the space. In the master bedroom space, the extensive use of white creates a high-grade texture. The lamps and chandeliers at the head of the bed use metal elements to enrich the visual effect of the space. The desk and seat near the window provide users with reading space.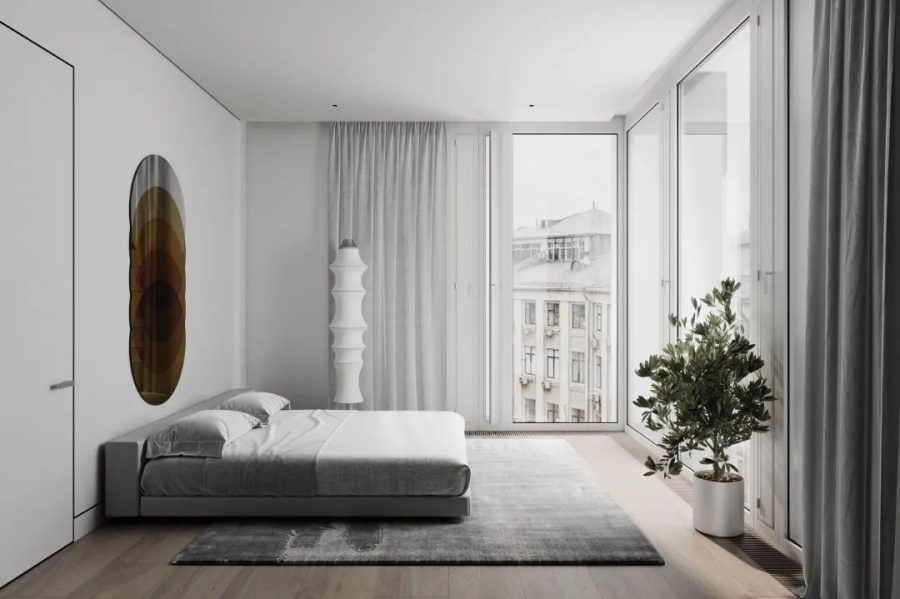 The French door of a large area in the toilet can let the light get an echo of the metope, showing the delicate space. The washrooms are not very spacious and the interior facilities are compact but not crowded. In the bathroom, its skylight design is also very unique, which can well introduce some outdoor light into the interior, making the gray wall have a gradual visual effect. In this way, it can not only reflect his taste but also better highlight the practicality of this space.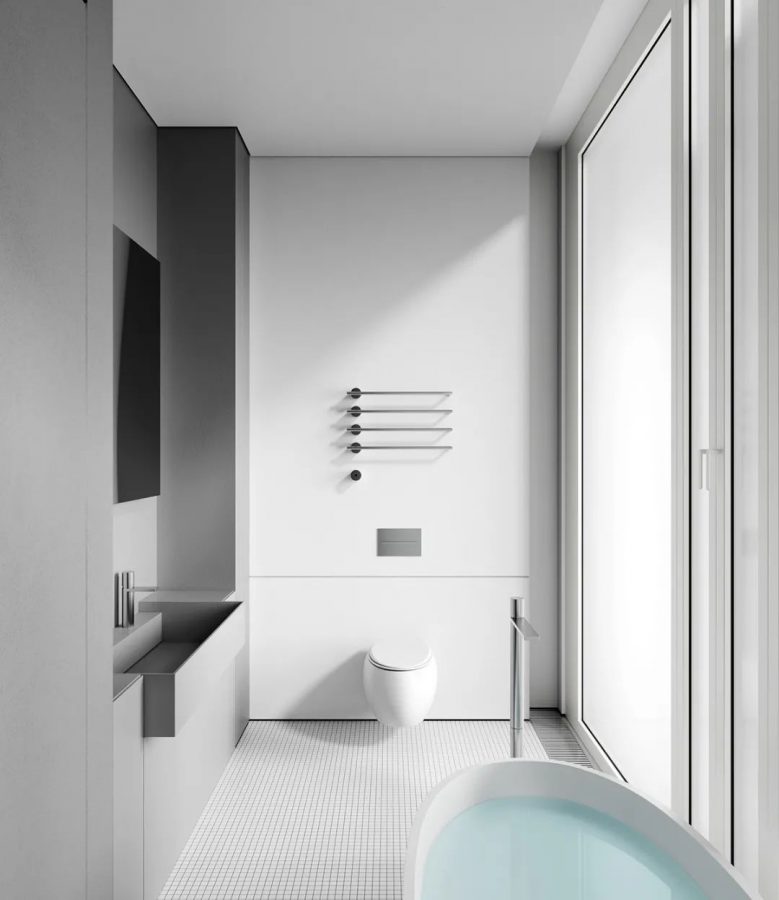 The second bedroom is given priority with gray, the placement of green plants, and the tables and chairs, showing the delicate and modern space. The master bedroom is simple without losing the impression of the design. The large-area windows introduce sufficient light, making the space appear brighter.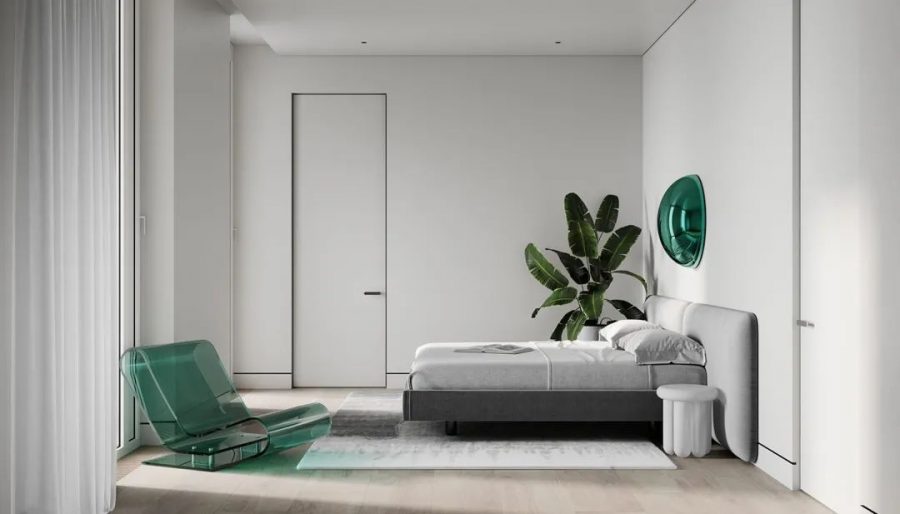 The delicate design style reveals the soft beauty tone in the space, pressing the space to become more delicate and contracted. In the bathroom, the designer chose the gray tone, plus the mutual fusion between other colors, improving the simple sense of the space, but also letting the space become more advanced.
Social Contact:
LinkedIn | Facebook | Instagram | Twitter | YouTube
Media Contact:
>>> Schedule a DEMO