A traditional farmhouse kitchen reminds many of our childhood and our beloved grandparents. Even if you don't live on a farm, you can try to recreate the farmhouse feeling and combine it with modern appliances
What is the farmhouse-style kitchen?
A farmhouse-style kitchen focuses on natural materials. It is very unpretentious, and even celebrates imperfections and pieces with "character". The farmhouse sink, also called the apron front, plays a big role in the design and accommodates large dishes.
Here are 4 ways to add some farmhouse style to your kitchen.
1.Shaker Cabinets
Farmhouse sinks, or apron sinks, are both stylish and functional. Set apart from other sink models by their exposed front sides, they were traditionally used for old-fashioned farmhouse kitchens. Because they're deep and wide, they're useful for just about any purpose, from washing large pots and pans to even the baby!
This type of kitchen cabinet is ideal for farmhouse style because of its simple and classic design. Created by Shaker Christian communities in the US as early as the 1700s, this cabinet style is characterized by a recessed center panel in each cabinet door face. Shaker cabinets are elegant, and understated, but effective at making a space appear effortless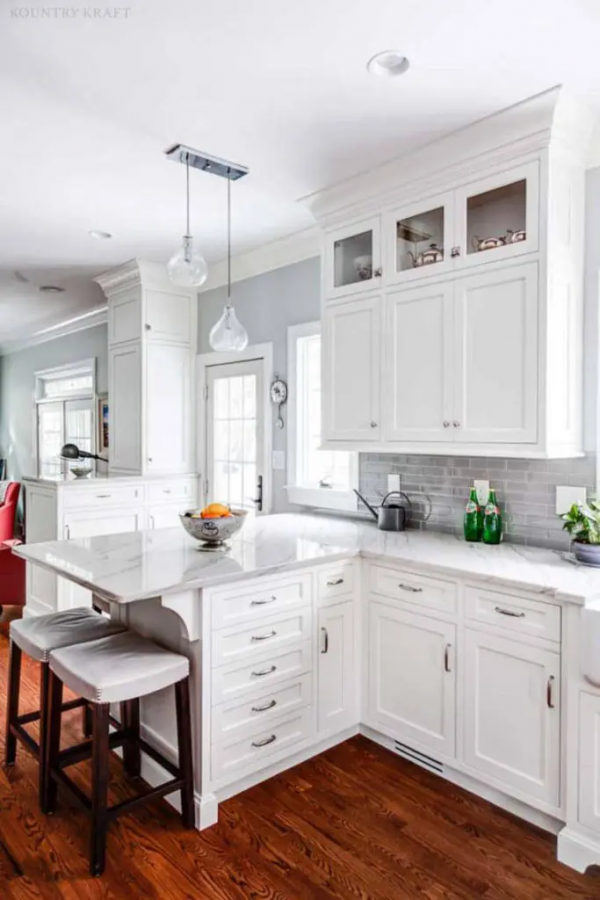 2. Open Shelves
Another functional element that will add style, open shelves will instantly make your kitchen feel larger. They may take up less space than closed cabinets, and allow you to display your favorite pieces of dinnerware and other kitchen collectibles.
With everything in plain sight, open shelves are practical and aesthetically pleasing. However, you'll watch out for dust that may accumulate. Try storing glasses and bowls upside down to help keep them clean.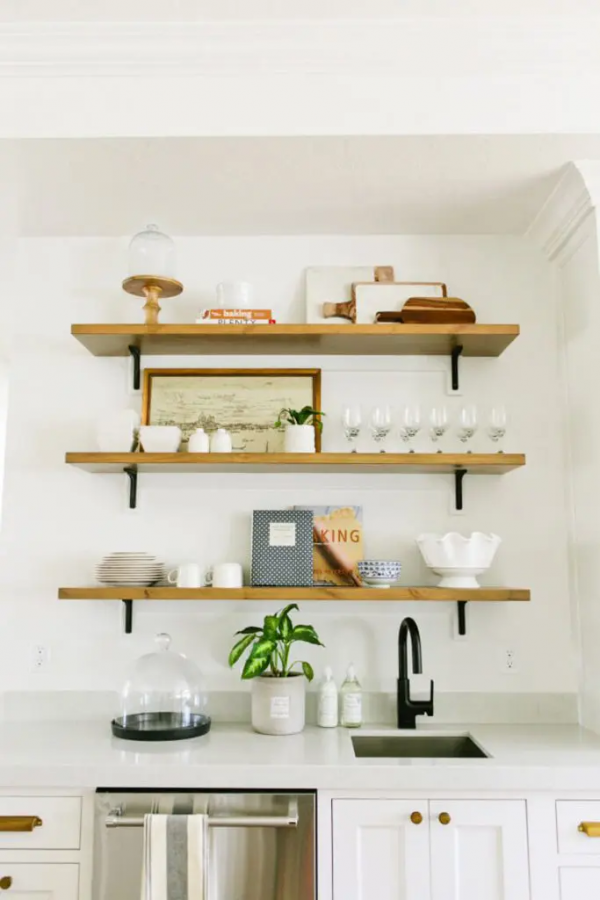 3. Aged Wood
Old, weathered, reclaimed, or distressed wood elements will add farmhouse charm to any room in your house, but especially your kitchen. Wood naturally has a lot of dimension in it, which will help your space look rustic.
You can use wood in large areas such as your countertops or cabinetry. Smaller touches, such as adding reclaimed paneling to the kitchen island or a display of cute cutting boards, will also add a rustic touch to your space.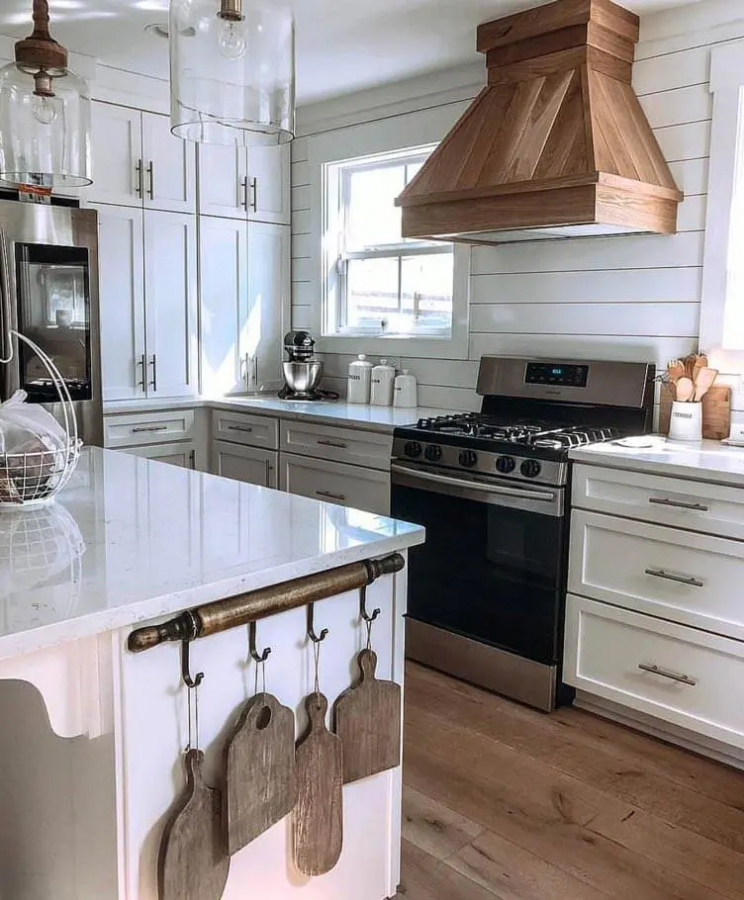 4. Industrial Lighting
Industrial accents are characterized by lots of metal, dark tones, and an urban vibe. Industrial lighting often has wrought iron elements and shows off the light bulbs on the fixture. This type of lighting will add a little roughness and character to your kitchen, whether you add it through an industrial-style chandelier, pendant lights above the island, or a single pendant light above the kitchen sink.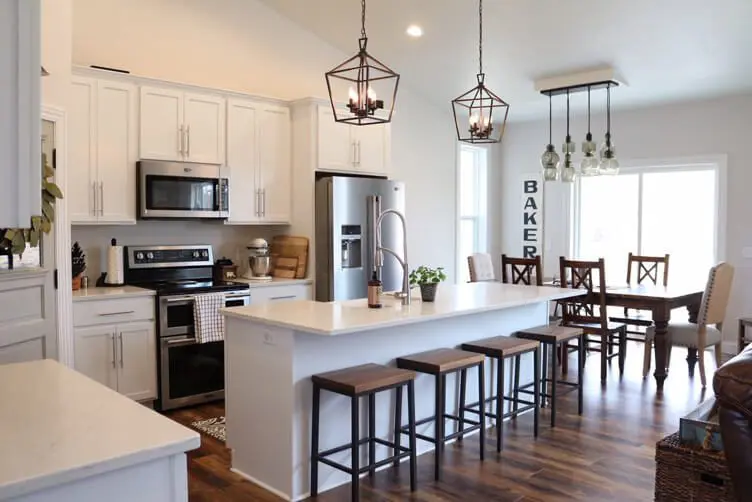 That's all, if you like it, try and share it.
Social Contact:
LinkedIn | Facebook | Instagram | Twitter | YouTube
Media Contact:
>>> Schedule a DEMO
In
2d & 3d designs, 3d modeling, 3d visualization, 3Drendering, 4k rendering, Attic Design, autocad, bohemian, CAD design, CoohomInteriors, design ideas, design university, DIALux, e-commerce design, european, farmhouse style, high point, inetrior design, kitchen & bath, kitchen design, moroso, Realistic, rendering templates, tropical design
The seamless blend of 3D visualization and interior design helps companies improve client communication, mitigate risks, and instill client confidence...