Coohom x SNIMAY
Coohom's ultimate 3D design tools realize " Whole House Customization " & " Home Interior Design " effortlessly, and create unique design for every space in your need. We help you adapt the fast growing trend of new customer demand for the customized shopping experience.
SNIMAY, one of the most prestigious whole house furniture design companies in Mainland China, its coverage includes wardrobe, kitchen cabinet, window & curtain, mattress, smart locker, sofa, chair, floor, chandelier, everything related to your home.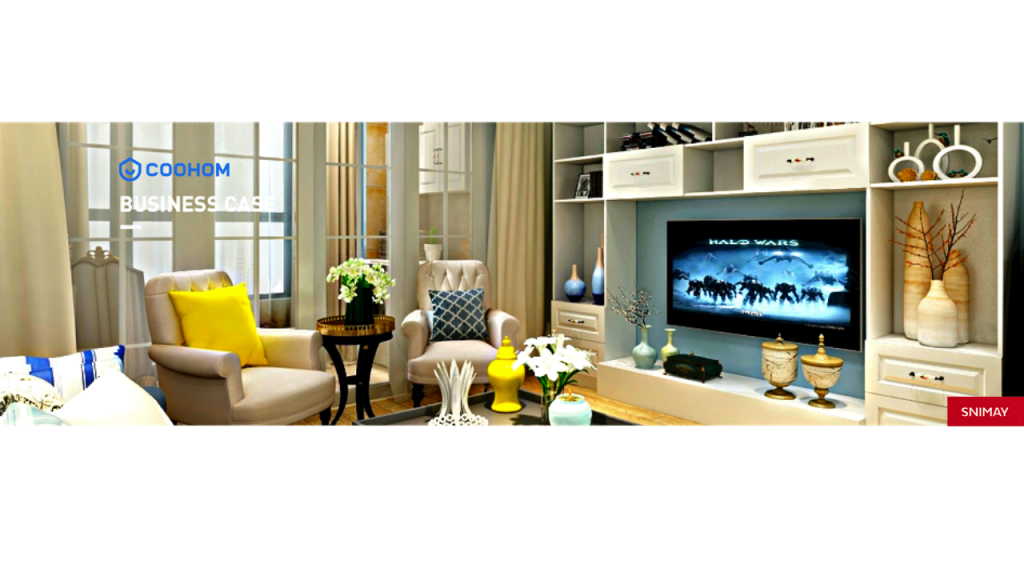 01 Highly Efficient Management System for Retailers & Manufacturers
Via Coohom's platform management feature, SNIMAY effectively controls and executes all the dealers' information, from accounts to orders, also develop the assessment criteria for all the operational activities, such as national design competition, etc.
To encourage their designer to use the 3D design tools of Coohom's to create splendid & photo-realistic works, now all the designers in SNIMAY produce over 2,300 projects, nearly 20,000 renderings per week, which indicates each account generates 33 designs weekly.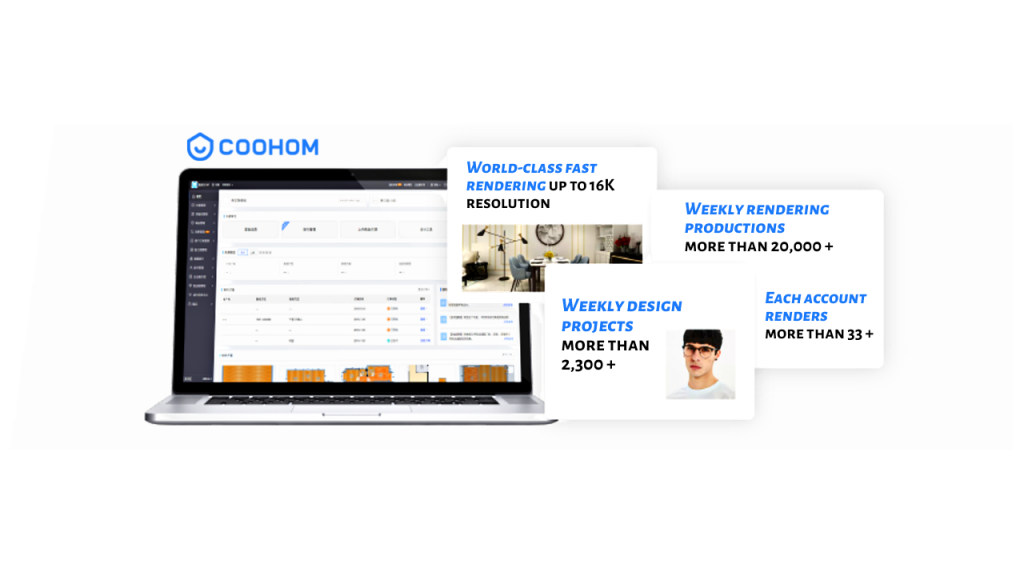 02 HD Panoramas Attract Clients and Improve Sales Performance Rapidly
Via Coohom's full 720° panoramic solution, SNIMAY could easily & widely share the amazing designs with a public link on all social platforms, and engage audiences to participate certain campaigns.
With such vividly scenario-based promotions, the registration rate grew drastically, over 500 new users joined in just a few weeks, and the growth hasn't stopped yet!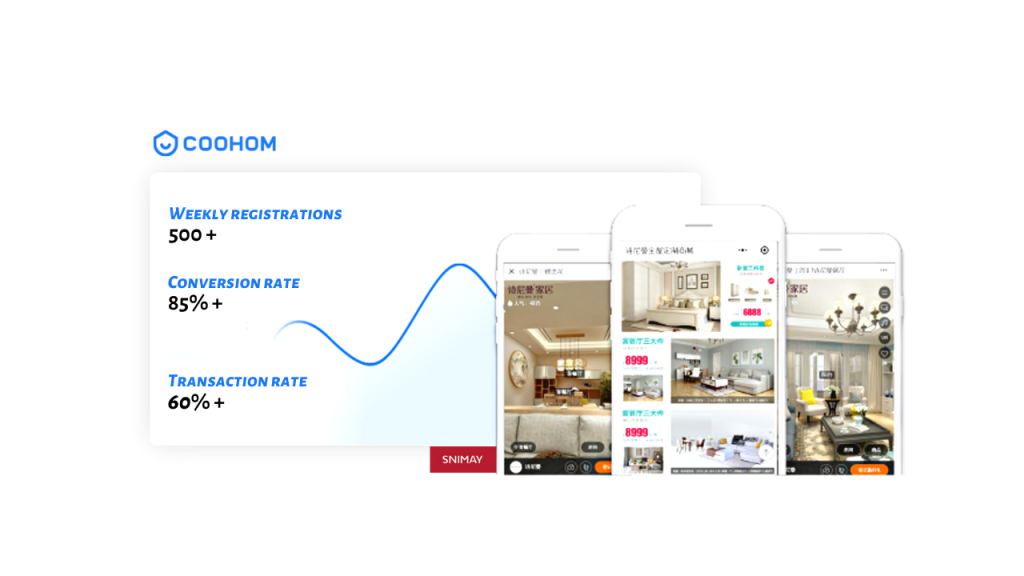 03 From Design to Quotation, The All-in-one Business Solution
Via Coohom's API integration, the designers could enter the design tool interface through SNIMAY's website, and log in to Coohom's cloud design platform through SNIMAY's CRM system.
Automatically generating 2D & 3D drawings and quotation lists, so the designer could design and quote in real-time, and the data synchronization is absolutely a great helper to the process, from product design, developing & researching, sales operation to warehousing, there's no latency to work efficiency.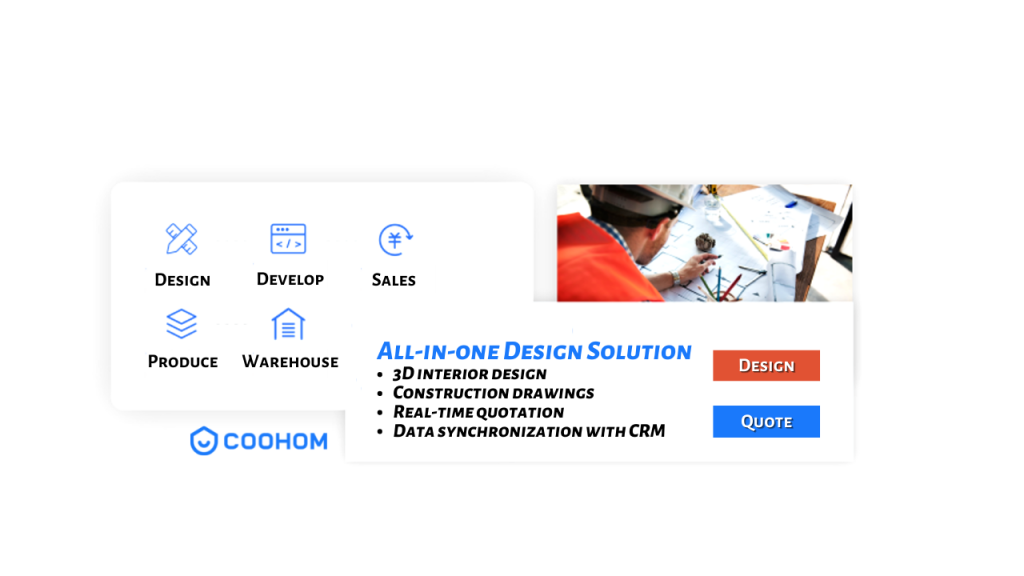 04 Powerful SaaS As The New Standard for Whole House Customization
Via Coohom's 3D Viewer & AR feature to display product materials, textures, models, and other attributes in detail, the SNIMAY " O Store " is a physical experience center to allow customers to view the whole house layout with merely a smart phone.
The immersive AR shopping guide mode to let customers be picturing the personalized styles both in their eyes and minds, and to feel like seeing your future sweet home in a real scenario.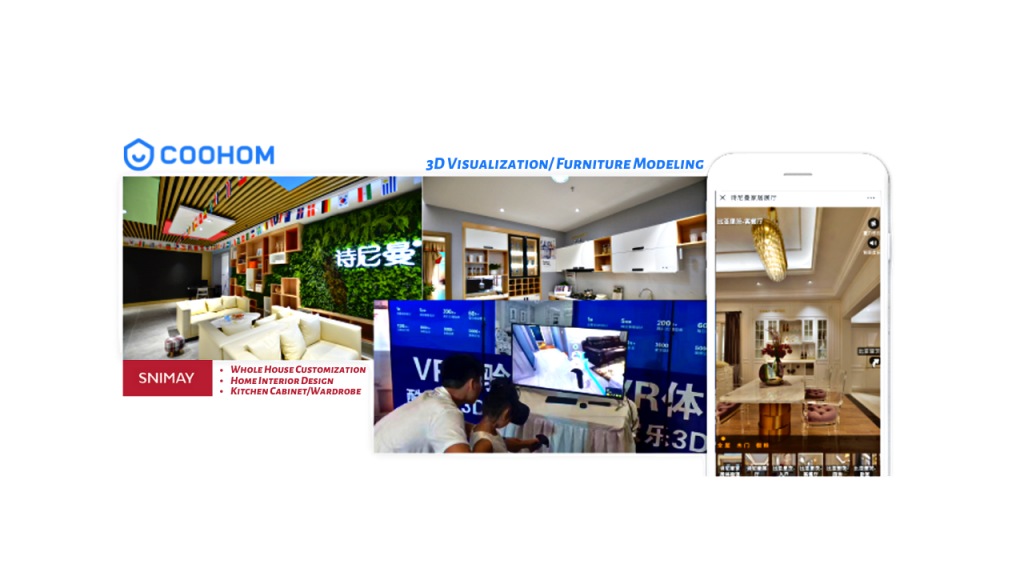 Social Contact:
LinkedIn | Facebook | Instagram | Twitter | YouTube
Media Contact:
>>> Schedule a DEMO!
In
2d & 3d designs, 3d modeling, 3d viewer, 3d visualization, 3Drendering, 3dx max, AR, autocad, autodesk revit, best 3d home design, china, customized design, design ideas, design software, e-commerce design, Free 3d models, free software, furniture company, home design, homebyme, interior design ideas, interior design tool, kitchen & bath, kitchen & bath design, kitchen cabinet, planner 5d, retailer, SketchUp, sketchup free, whole house customization
Courtyards can be our spiritual homes. They remind us of our homesickness, love, joy and memories.   01 Dramatic transformation 02 Garden renovation...