Coohom, the world-leading online 3D interior design platform, with our powerful SaaS capabilities to improve the efficiency and the quality for interior designers worldwide, even the E-commerce solutions.
"Visualize Your Dream, and Realize Your Imagination. "
Download Coohom App now and join our family to easily turn all your creative ideas into splendid designs, and build the home of your dreams!
Get 4 free HD rendering coupons every day by logging in on iPad, lightning-speed rendering up to 16K resolution!
" We've helped millions of interior designers, house architects, real estate agents, hotel owners, companies to provide innovative inspirations, and overcome challenging obstacles, and create additional values with All-in-one 3D Interior Design Tools, Smart AI Modeling Solutions, Lightning Speed Rendering, Full 720 Virtual Tours, 3D Viewer & Photo/Video Studios, Customized Business Solutions, and more!
Please don't worry if you are a rookie designer or without any professional experiences, we provide comprehensive tutorials to lead you the way step by step, and informative Help Center. also 24/7 Live Chat for any instant questions, in the meantime, the global Coohom community is certainly helpful, discussing with interior designers worldwide to brainstorm new ideas and solve problems, together, stronger! " quotes Coohom's CEO.
Unlimited fun just like building house blocks when you were a kid, you will witness the amazing and surprising process of a floor plan becomes a complete house from scratch all by yourself.
Wildly sufficient choices of furnishings to suit any aesthetic designs, the 3D rendering process is ultra-fast and produces high-quality images up to 16K for clients, the optimization for complex design workflow.
Many are impressed by the our rendering feature, with photo-realistic effects, you can adjust the lighting. the angles, the positions, the settings, also create an immersive 3D walk-through for exhibit in one click.
Take a quick look at the introduction of Coohom App's features below:
● 3D Floor Planner
No more working with complex CAD software, our Floor Planner is the ultimate tool for interior designers.
Using our floor planner you can go from raw idea to fully customized design & photo-realistic rendering in minutes, this powerful interior design is trusted by 4M+ designers globally. easy drag-n-drop interface to create 3D designs. It's intuitive, fast, and easy to learn, also filled with enhanced design features.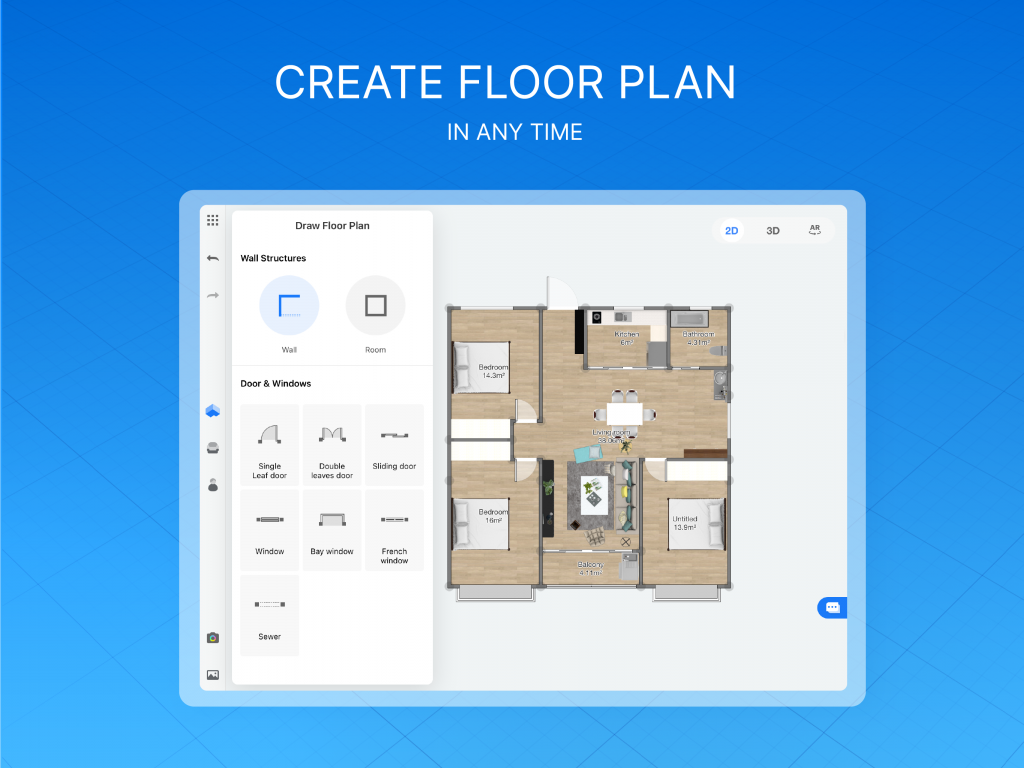 ● Lightning-Fast Cloud Rendering
Transforming your design into gorgeous 3D renderings in seconds.
Let your clients see exactly how your designs will look in exceptional high quality resolution, we're leveraging proprietary solutions for rendering by providing photo-realistic room scenes in under 60 seconds. Piece the lifelike panoramas together for a whole design walk-through.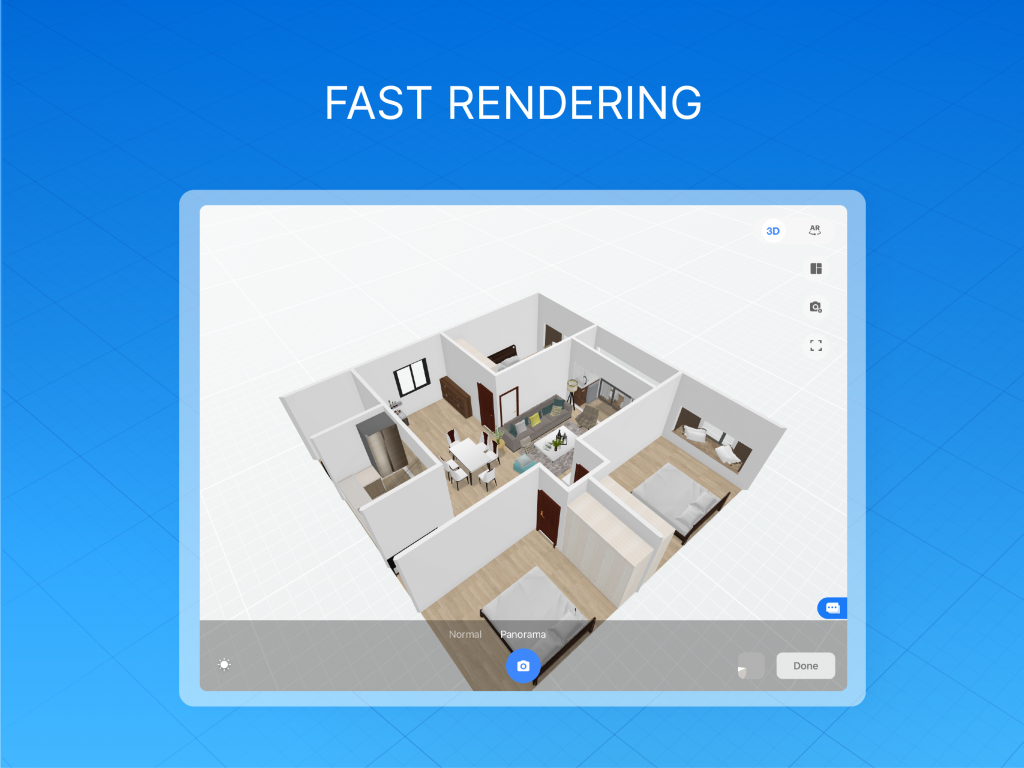 ● 300,000+ Models Available
Creating your own personal library by uploading 3DS Max or SketchUp models.
Or choose from our over 300,000 and expanding 3D model library, from furniture to lighting, furnishings to decorations, the extensive library of assets all for your design, the stunning 3D model is just a few clicks away. Select the models you like and drag them into your floor plan, it's so easy to turn complexity into simplicity.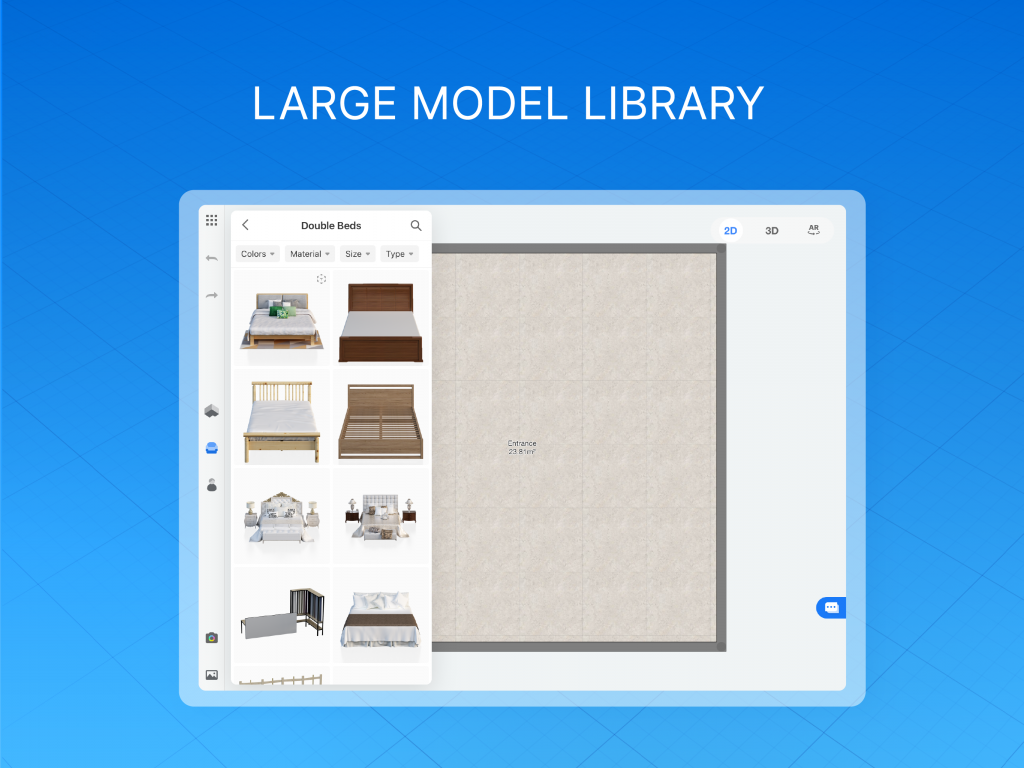 ● Supports Panorama Rendering
Coohom App supports panorama rendering, you can easily experience it on your iPad with just one click, design will no longer be limited to the PC.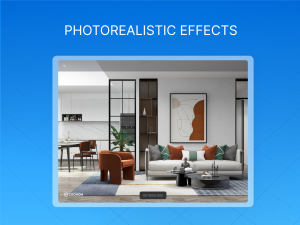 Download Coohom App now, and start designing with your family and friends!
And don't forget to follow our socials to get the first-hand information.
For interior designers, the most trendy color of each year has become a great source of inspirations and an ideal...