Coohom joined hands with Panasonic Group to provide better services and product presentations to the audiences worldwide, Coohom successfully carried out the 3D visualization and 3D modeling tasks, also integrated the BIM system with Panasonic, the collaboration is aiming to promote the new trend of fresh air ventilation system design. Panasonic serves a better life to a better world, and Coohom serves the best 3D visualization and business solution to achieve a better home!
Panasonic Group, which was founded in 1918 by Mr. Konosuke Matsushita, known as the " God of Management ". After several generations of efforts, it has now become a world-renowned international comprehensive electronic technology enterprise group, and has carried out business activities in countries around the world. The Panasonic Group unifies its global brands to become Panasonic, and takes "A Better Life, A Better World. " as its brand slogan with the ideals of " smart networked society home " and " coexistence with the global environment ", and continues to improve the cultural lives of people around the world.
01 The world-leading 3D visualization and interior design platform to empower designers and business owners
As an industry-leading 3D visualization & interior design platform. Coohom possesses its own original and advanced cloud-based 3D design technologies, and a huge amount of interior design resources. " What you see is what you get " brilliantly stands for Coohom's amazing 3D visualization abilities, and with the fast rendering effect up to 16K resolution, BIM, Virtual Reality, Augmented Reality, Artificial Intelligence, and so on, Coohom is able to realize designers' imaginations, and visualize home owners' dreams.
At present, Coohom covers over 90% of the Building Information Modeling(BIM) libraries in China, and across the world mostly in America, and South East Asia, European market is still developing, this powerful capability attracts more than 6.5 million interior designers and 200 thousand business owners to use Coohom in their systems. According to the researches, now the platform of Coohon generates 1.5 million renderings daily, 500 thousand sets of decoration design schemes, it's got 70 million 3D design projects created accumulatively!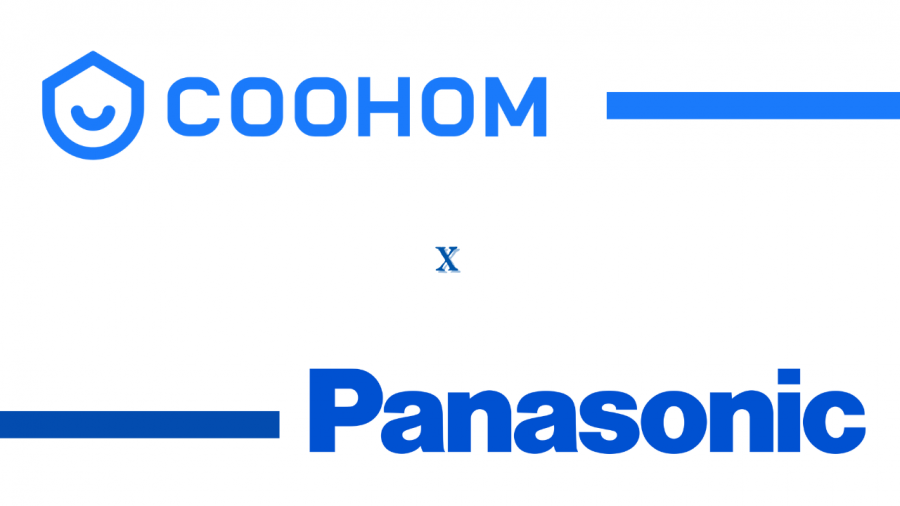 In the H1 of 2018, Coohom initiated its BIM integration strategic execution, not only recruited the BIM experts who priorly worked in Autodesk Revit to take charge of Coohom's BIM developments, but also broadly promoted the functionalities as smart hydropower designs, and smart construction drawings, etc.
On 15th August in 2018, Coohom officially released its intelligent hydropower 3D design tools to the world, which is aiming at providing more efficient and convenient 3D design system for the hydropower industry, and propelling the world to take a step closer to the era of smart BIM technology for house construction.
02 The strong partnership between two industry moguls to optimize the house construction development
In order to meet the ever-growing market demands, and level up the understanding and experience that customers feel about the new fresh air ventilation system, Panasonic Group chose to work with Coohom, to create more intuitive and smart ventilation system design, based on Coohom's power all-in-one 3D design solutions, the ventilation system will be more closely linked with interior decoration, and the customers could review utterly the layout and the pipeline design via highly precise 3D model generate by Coohom.
The design of fresh air ventilation system no longer limited to the 2D presentation at all, it gets to present more details and piping structures through 3D visualizations, such as the position and distance, what's more powerful is that the 3D design could also be integrated with indoor ceilings, furnishings, so the ventilation system layout would be more standardized and comprehensive.
To follow the persistence of ultimate 3D visualization and interior design solutions, Coohom's capabilities will not provide the incredible services to Panasonic Group, also serve various additional values to generate marketing materials, 3D design training guidance, and a complete operation system integration, Coohom with Panasonic Group to develop a whole new future of fresh air ventilation system of house construction, and a new path to empower product innovation and marketing strategy.
03 International Trade Show of Air Conditioning, Ventilation System, and Refrigeration
Panasonic Group made a wonderful appearance in the International Trade Show of Ventilation System, and Air Conditioning, and Refrigeration, with the theme of " Awake New Space – New Definition of Interior Beauty ", the whole exhibit was in the clean and transparent white-tone booth, which perfectly matched the vision if the future nurtured by " New Space ".
In the highly industrialized world as today, all kinds of different pollutions are continuing to erode the natural environments, where all races living in, Panasonic Group never changes its origin and first intention as a global enterprise, it's devoted to improving the indoor air quality for all human beings.
Panasonic Group strives to produce the home products with highly air purifying system, intuitive heat exchange rate, and the most importantly, energy-saving and environmentally friendly, that's why it's definitely the top 5 industry moguls in the field worldwide. Coohom helps Panasonic with its powerful cloud-based IoT platform which integrates after-sales services and 3D interior design tools, so from the backend to the frontend, Panasonic could totally trust Coohom's business solutions, it's easy to apply, it's wonderful to use, and it's great to present!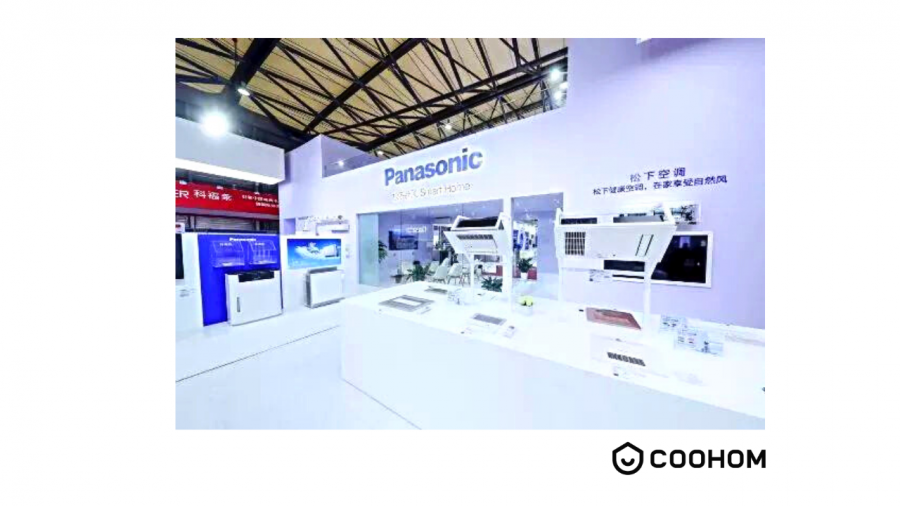 Social Contact:
LinkedIn | Facebook | Instagram | Twitter | YouTube
Media Contact:
>>> Schedule a DEMO!
In
2d & 3d designs, 3d lighting design, AR, autocad, best 3d home design, best design platform, bohemian, Coohomdesign, CoohomInspiration, design ideas, floorplan, foyr, free software, furniture company, high point, homestyler, image search, ipad design app, kitchen cabinet, moroso, naver, new york interior design, Rendering, renovation ideas, shopify design app, south korea interior design, tropical design, VR, whole house customization, wooden beam
For interior designers, the most trendy color of each year has become a great source of inspirations and an ideal...