Coohom as an industry-leading 3D visualization and interior design platform, which excels at 3D cloud-based technologies, and we bring together three groups of the design communities, interior designers, home owners, and furniture enterprises. Serving a complete design ecosystem is Coohom's ultimate goal, to empower the interior designer to create amazing designs, to accelerate furniture enterprises' sales growth, and to let home owners to easily vision their dream home in absolute 3D quality!
KUKA HOME, a leading home furnishings brand in China, has a global reputation as one of the world's largest and most respected furniture manufacturers. With over 6000 brand stores and wholesale customers in 120 countries, it provides luxurious comfort and functionality at an exceptional value. KUKA HOME designs, develops, produces, and markets stylish and high-quality furniture for every room in the home. We provide the means for a healthy, comfortable, and environment-friendly lifestyle.In China, KUKA HOME has five production facilities in Xiasha, Shenzhou, Jiangdong, Jiaxing and Huanggang. To diversity our manufacturing base and increase production capacity, KUKA HOME has recently opened plants in Vietnam and Mexico.

01 Empower Designers to Create 3D Design Effortlessly, and Rapidly Improve Sales Performance
In 2014, Coohom and KUKA HOME started their first collaboration, and now there are over 3,000 stores and 4300 dealer of KUKA HOME are using Coohom's powerful all-in-one 3D interior design solutions across the world, and the expanding hasn't stopped ever since.
The successful transaction rate has reached 90%, and the average order value grew over 30%, there was a designer from KUKA Home in Chicago, Megan Johnson, employed Coohom's 3D design tools to make deals that worth 1.46 million USD in 3 months, and she said, Coohom is no doubt the best 3D interior design software she's ever used.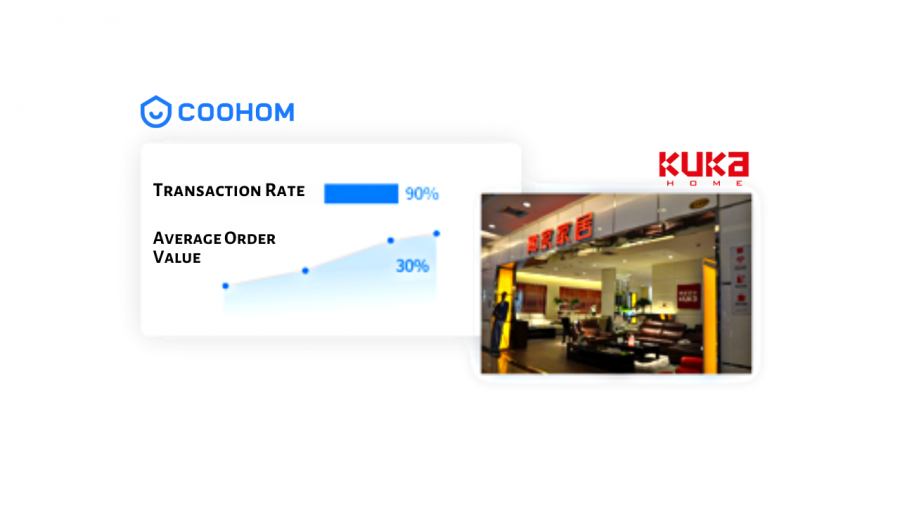 02 Establish Designer Communities to Help Each Other to Create Better Designs, and Inspire Ideas
Based on Coohom's 3D design solutions, KUKA HOME built a 3D Design Club for designers who specifically serve business owners, with Coohom's training courses, prestigious user case sharing, special workshops included, to positively improve designers' work quality, and marketing techniques, also establish an interactive shared community.
Coohom is a community trusted by many, with over 4 million interior designers and 20 thousand enterprises are trusting our all-in-one 3D design solutions every day, we've formed a strong connection between our clients worldwide, Coohom is hoping to connect all the enterprises together to create a world-leading furniture 3D design community one day.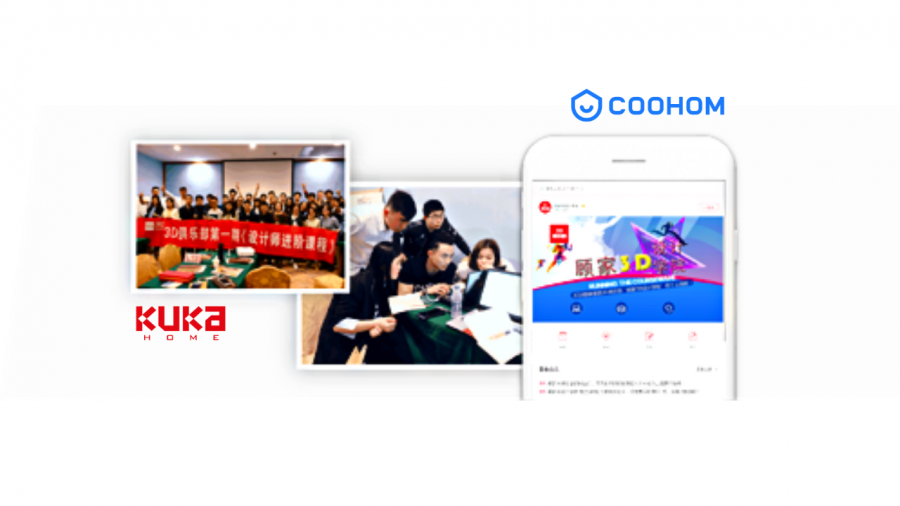 03 Utterly Cloud-based Rendering & Design Technologies, An Online 3D Visualization Platform
KUKA HOME added an " Online Design " button in their homepage, it lets the audiences who click on it would be automatically redirected to Coohom's online interactive design tool platform, which allows KUKA HOME's customers to experience the simple and fast 3D interior design tools with exquisite rendering effect up to 16K resolution.
This easy feature literally helped convert more transactions and product exposures, not only engaging more customers activities, also leveling up the website traffics and retention rate, it's a wonderful way to communicate with the customers, to let know acknowledge what design tools you're using to create their beautiful home.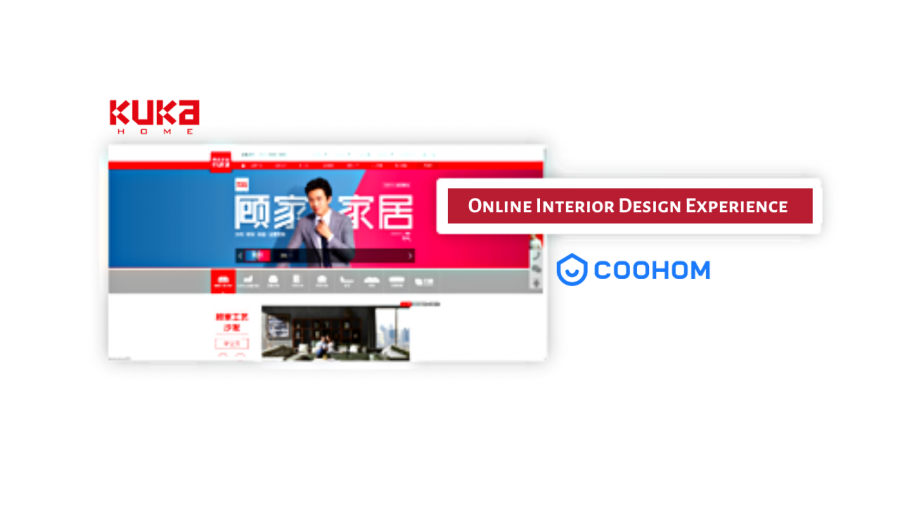 04 Fully Customized Services to Achieve More Efficient Design and Sales Management
Coohom customized a special account control system for KUKA HOME, which enables them to delete and create new accounts, top up the design coins, grant permissions, and assign labels, etc, to be more efficiently operate and manage its dealers.
Also Coohom provides the full 720 virtual showroom service to KUKA HOME, with open API integration, it's like a dedicated trade show, displaying the exclusive product models, and roaming through multi-level floor plans, greatly optimizes the customer confidence!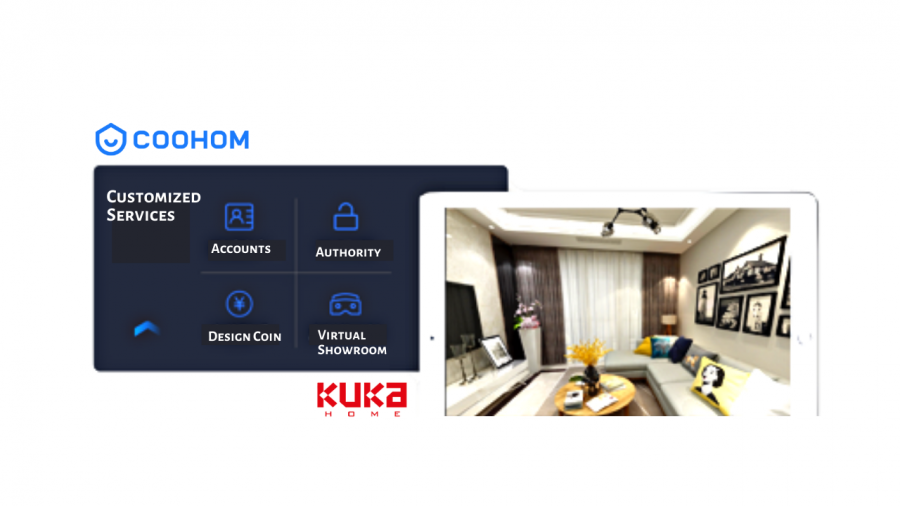 Social Contact:
LinkedIn | Facebook | Instagram | Twitter | YouTube
Media Contact:
>>> Schedule a DEMO!
Sometimes, the reason why a good interior design project stands out is because it has a unique combination of elements....