Scroll through Instagram and you'll find no shortage of boho bedroom ideas—over 188,000 of them. And there's a good reason the boho decor style is so popular. Cozy and nostalgic with vintage elements, it's all about creating a welcoming feel by layering different fabrics and textures with color and natural materials.
Boho decor is meant to be fun. It's whimsical and a little romantic—that's why we think it's perfect in the bedroom. Take a look at our 6 boho bedroom ideas to get your inspiration for your very own boho redecoration.
Bohemian Paint Colors
Bohemian-inspired colors are often bold and bright – channeling the carefree spirit of the 60s and 70s. Vibrant reds and oranges are some retro-inspired colors that will help you channel the much-loved 70s interior design aesthetic. However, if you're planning on painting your bedroom, we'd recommend painting your walls in neutrals, like White 02 or White 05. Or why not opt for our nurturing Pink 02, or our grounding beiges – Beige 02 and Beige 05.
According to color psychology, vibrant reds, rich blues, and oranges can sometimes be over-stimulating in the bedroom, so perhaps try using these as paint colors in a boho-inspired living room, or introducing them through the accent colors of carpets, cushions, and throws in your bedroom. Or, if you want to make a statement in your bedroom, why not create a colorful wall mural or do a half-painted wall.

Macramé
It may have origins in the 13th century, but right now, the internet is going mad for macramé. You can use it to hang potted plants, as wall art, for cushion covers, or for a bit of fun, a hanging chair or hammock. Whichever way you incorporate it, macramé is a look and an ideal way to act depth and texture to a bedroom, especially if you're going for a neutral bedroom design.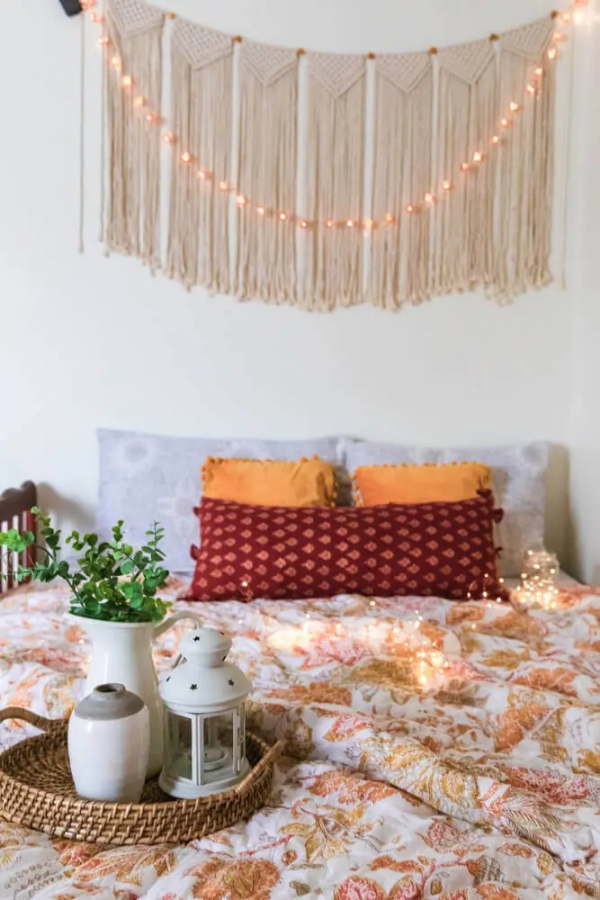 Wood and Rattan
Bring that tree-hugging energy by using natural materials like wood and rattan. A rattan headboard never fails to catch the eye, or, you could carve out a reading nook with a '70s-style peacock throne piled high with cushions. Teak wood is another great way to incorporate boho decor into your bedroom with a Balinese-style headboard. As always, boho decor is a nod toward life on the road, so try to look out for exotic shapes and designs.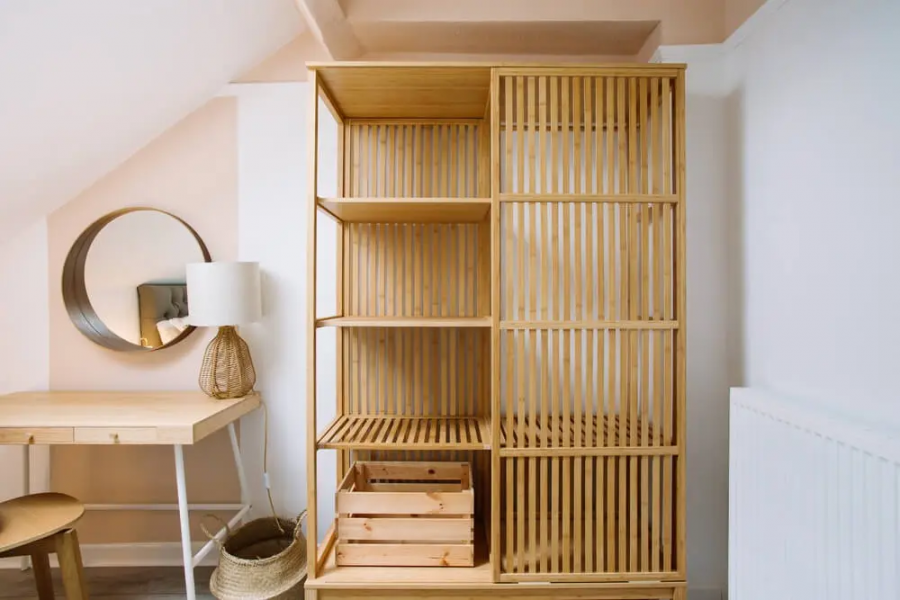 Layer Throws & Cushions
Can a bed ever have enough cushions? We think not. Especially if you're striving for a boho bedroom look. The trick is to think about layering different colors and textures, and there's no better way than with piles of cushions and throws.
It doesn't have to match—boho decor encourages an air of spontaneity and a carefree outlook—so we actively encourage getting a bit more creative with your soft furnishings. Go for natural materials like wool, from mohair to Mongolian or eco-friendly textiles like hemp and jute.
Plants
Now you've gone and bought all those macramé hangers, you better get some foliage to hang in them. Plants are a great way to create a sense of calm and a connection with nature in the bedroom. If, however, you've got a darker, north-facing room, your plants may struggle. Devil's ivy and a string of nickels will grow indoors in low light and trail below for a cascading waterfall effect.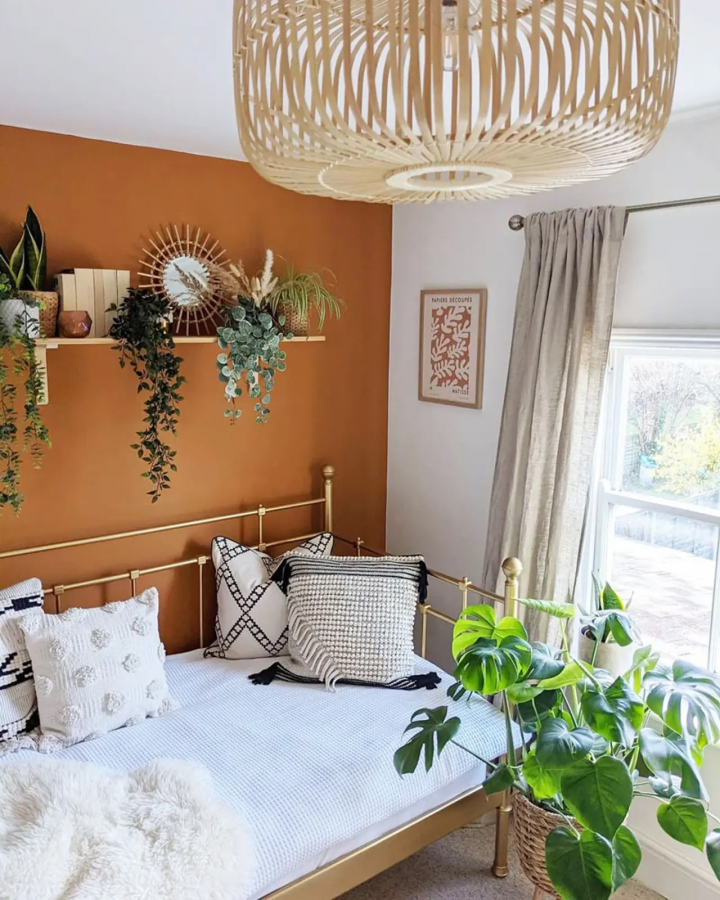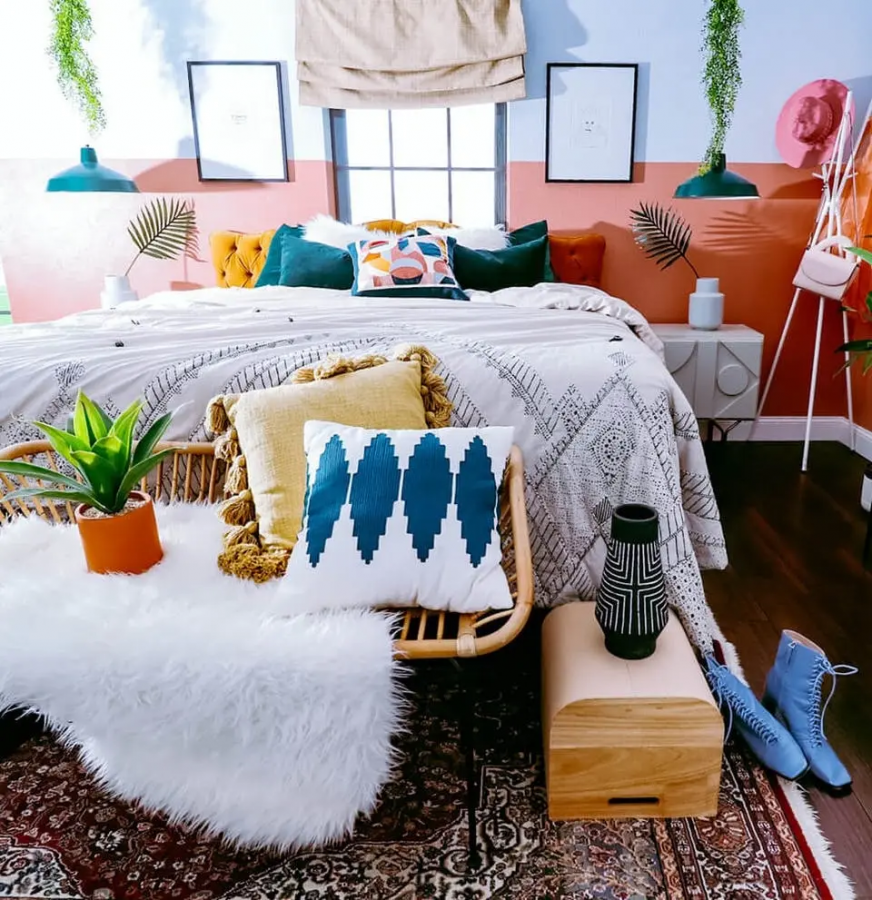 We hope these 6 boho decor bedroom ideas helped you along your interior design journey.
Social Contact:
LinkedIn | Facebook | Instagram | Twitter | YouTube
Media Contact:
>>> Schedule a DEMO!