For interior designers, the most trendy color of each year has become a great source of inspirations and an ideal criteria for selecting materials. Since 2022 hasn't been behind us for much long, why not have a recap of the popular colors of this past year? They are all on the list of some of the most famous color institutes. Let' see what they are.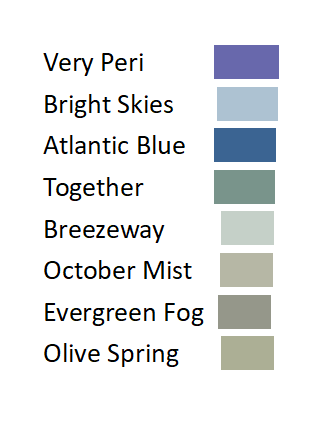 01 Very Peri from Pantone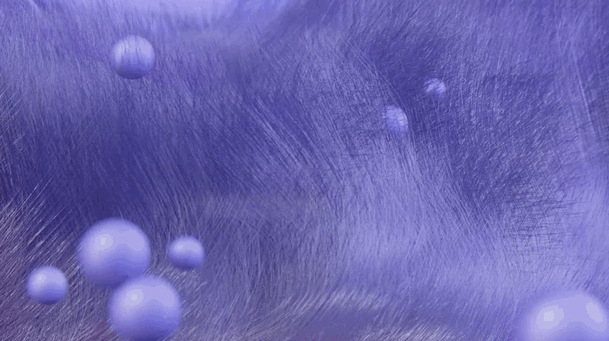 Last December, the widely-known color institute Pantone Color Institute™ officially announced that PANTONE 17-3938「Very Peri」became the color of the year 2022.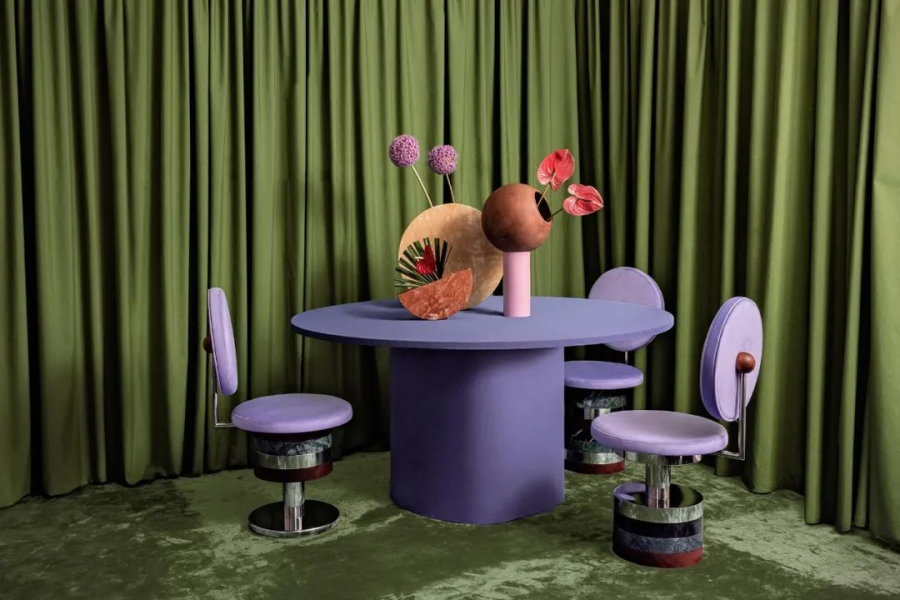 Very Peri fuses blue, a symbol of loyalty and eternity, with red, a representation of vitality and excitement. In fact, the color does not belong to the current color library of Pantone. Rather, it's a brand new color that was created during the Covid lockdown and the rise of Meta Verse, both of which has left a deep impact.
Pantone also released 4 sets of color inspirations for Very Peri, namely Balancing Act, Wellspring, The Star of the Show and Amusements.
02 Bright Skies from Dulux
The world-renowned color institute Dulux has announced Bright Skies 14 BB 55/113 as the Color of 2022.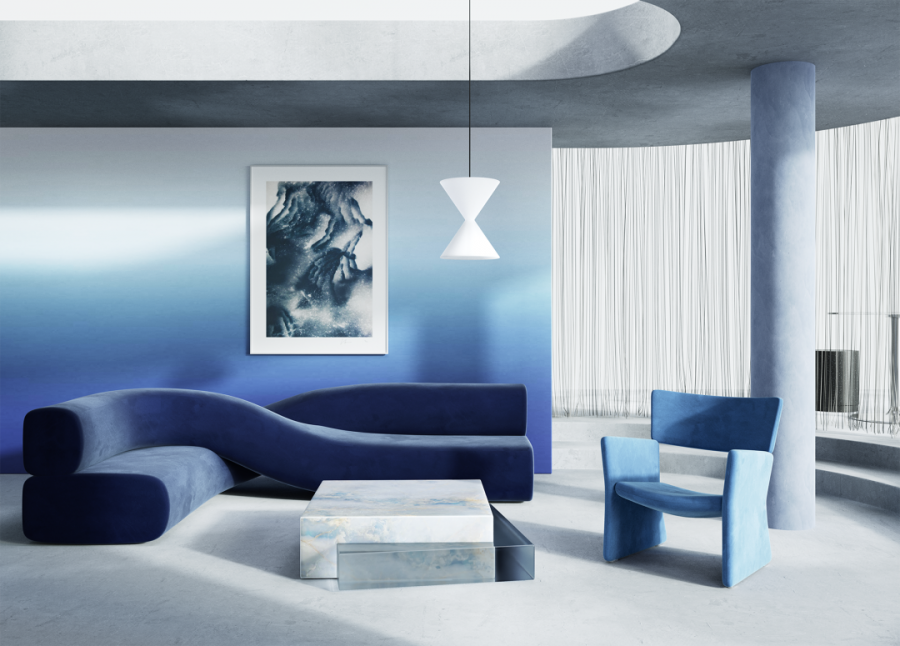 Almost everyone hopes for a blue sky they can breathe freely under. So the color trend of 2022 announced by Dulux is centered around "Breathe deep and enjoy life". Furthermore, four color combinations have been derived from Bright Skies, which are Workshop Colours, Greenhouse Colours, Studio Colours and Salon Colours.
03 Five key colors including Atlantic Blue from WGSN x Coloro
WGSN, a British color trend forecasting company, launched five key colors in collaboration with COLORO. They are Butter, Olive Oil, Mango Sorbet, Atlantic Blue and Orchid Flower.
These colors were created against the backdrop of the post-pandemic era, when consumers need more cautious optimism and positive energy to rid themselves of their growing weariness. The combinations will awake their senses, remind them of the colorful part of daily lives and bring fun and pleasures often found at spring and summer times.  
04 Together from Jotun
Norwegian decorative paints company Jotun announced its version of the Color of 2022. It gives the color a special name called Together, used along with 27 others to build three theme spaces, which are EMBRACE, PLAYFUL and CHERISH. EMBRACE is the kind of space made for moments that matter; PLAYFUL is where people have the freedom to be bold and creative; CHERISH provides a place to reflect, restore and reconnect. Based on such spaces, countless color schemes for home furniture will be expected.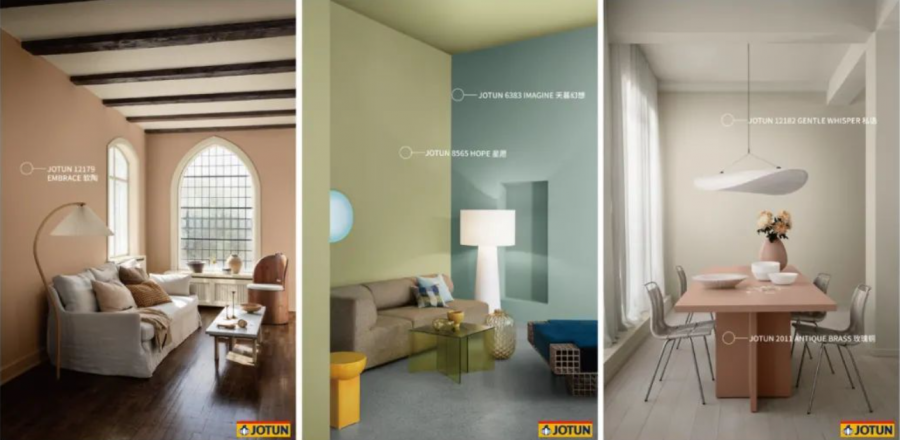 Jotun's color of 2022 focuses more on our inner world. Hope everyone can find and please themselves while seeking their own unique way to live fully in this world.
05 Breezeway from Behr
Breezeway MQ3-21 is the color of 2022 announced by an American decorative paint supplier Behr.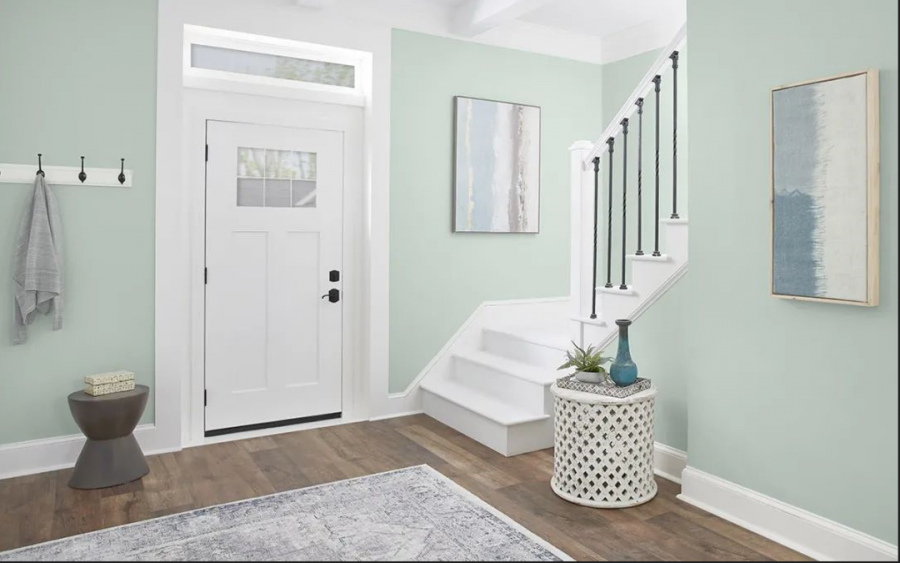 Though inconspicuous at first glance, the color has got a special and everlasting appeal due to its easy acceptance among the general public. Its inspiration comes from the vast forrest lands and blue and green oceans on earth.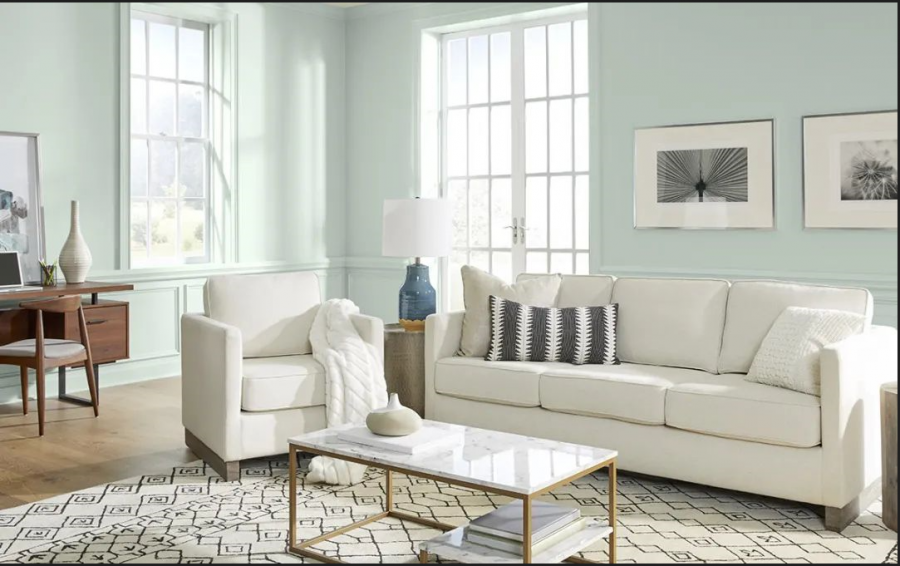 06 October Mist from Benjamin Moore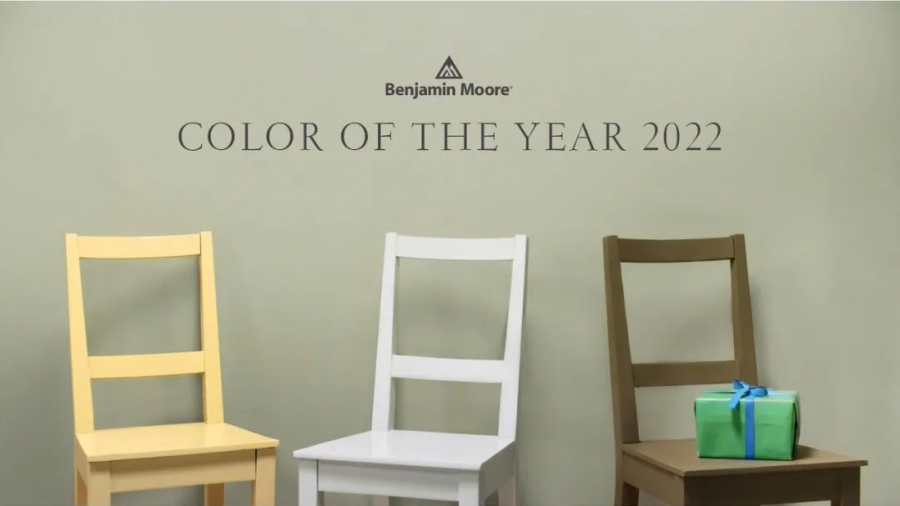 Benjamin Moore, a time-honoured decorative paint brand, selects October Mist as the color of 2022. The greenish color, mixed with gray and white, can add natural feels, chill vibes and serene atmosphere to interior spaces.
07 Evergreen Fog from Sherwin Williams
Inspired by the adaptability and regenerative power of Nature, Sherwin Williams, a U.S-based decorative paint company, chose Evergreen Fog SW9130 as the Color of 2022.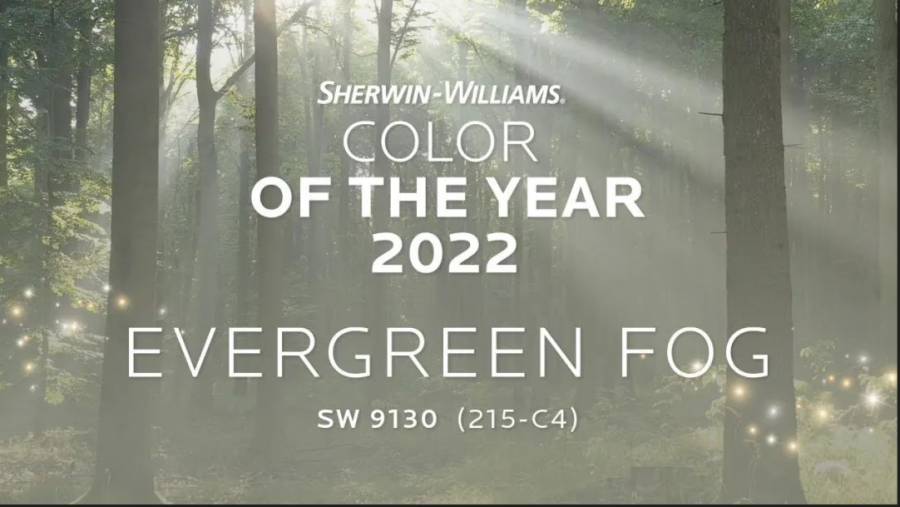 Mixed with green and gray, the color also has a tinge of blue. It looks darker and more vintage than the October Mist announced by Benjamin Moore and can go well with many other hues.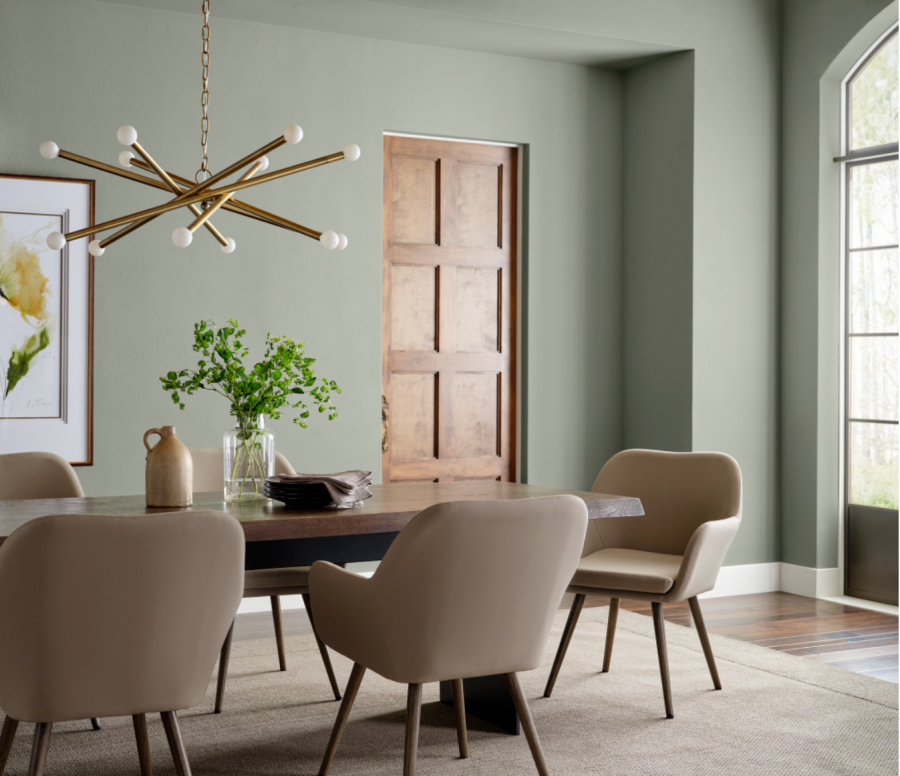 08 Olive Spring from PPG
PPG, a famous American decorative painting manufacturer, selected Olive Spring PPG1125-4 as the Color of 2022.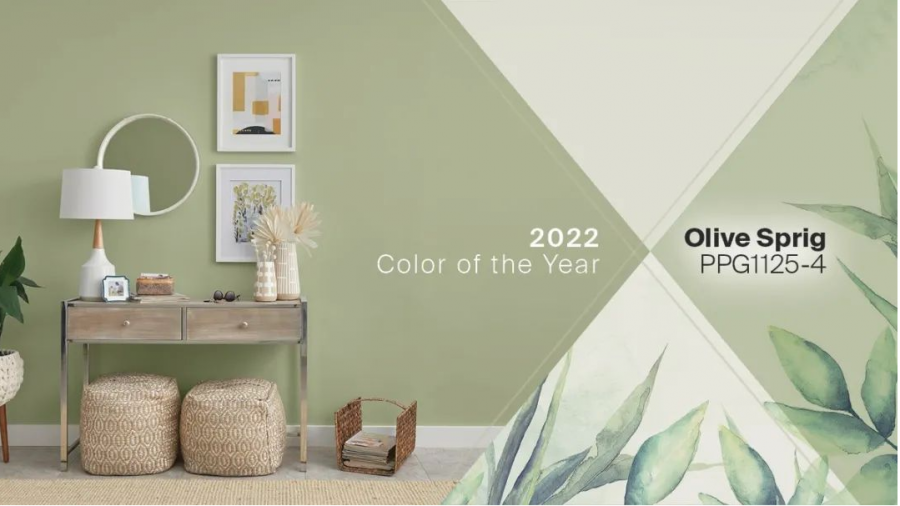 Compared with the October Mist of Benjamin Moore, Olive Spring looks a bit darker. However, it has more tinges of yellow than the Evergreen Fog of Sherwin Williams. So, it can be categorized as grayish olive green.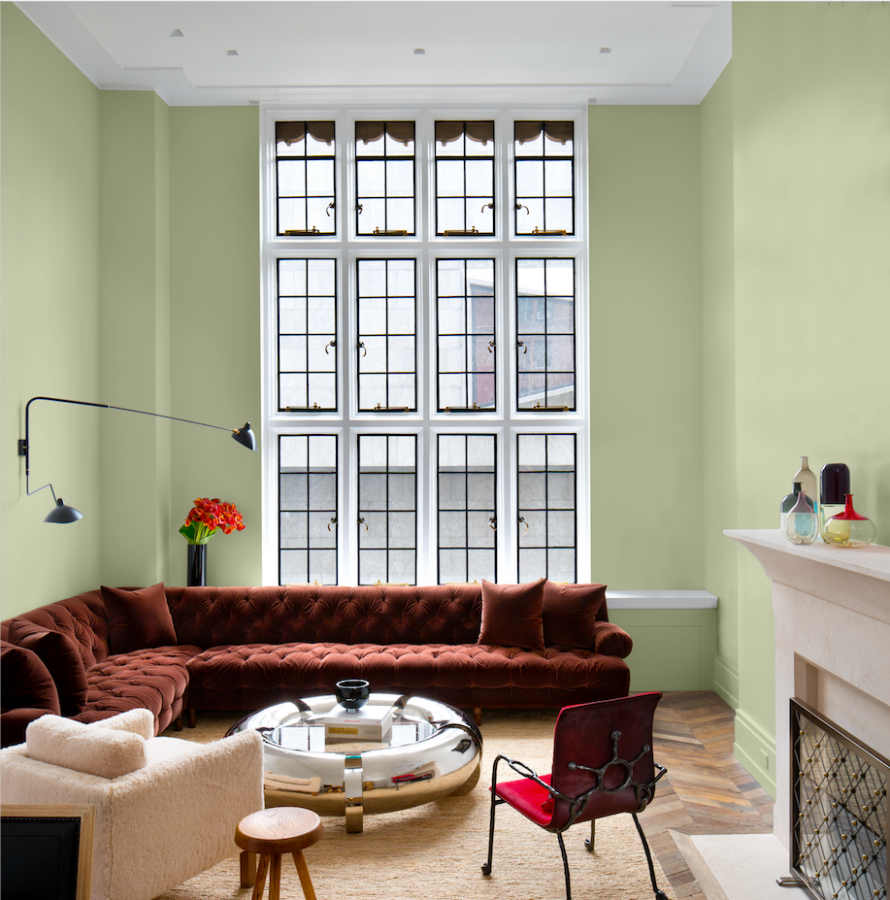 Contact sales@coohom.com to learn more about our solutions.
Contact marketing@coohom.com to get partnerships, and share more insights.
Social Contact:
In recent years, the utilization of Augmented Reality (AR) technology has revolutionized various industries, including the realm of home design....