On March 7th, the Pritzker Prize official website announced Sir David Alan Chipperfield CH as the laureate of the 2023 Pritzker Architecture Prize. Among the more than 500 architect candidates from around the world, Sir David Chipperfield, the urban planner, civic architect, and activist, stood out and became the 52nd winner of the highest honor in the field of architecture.
Founded in 1979, the Pritzker Architecture Prize aims to honor a living architect or architects whose built work demonstrates a combination of those qualities of talent, vision, and commitment, which has made consistent and significant contributions to humanity and the built environment through the art of architecture. Due to its impartial judging process, authority, and the influence of its laureates, the award has to some degree outlined the great ideas of modern architecture. It is known as the "Nobel Prize of Architecture" in the field of architecture. Sir David Chipperfield's works, which exhibit a sense of rigor, honesty, and practicality, have gone beyond the realm of architecture and demonstrated his unwavering commitment to social reform and environmental improvement.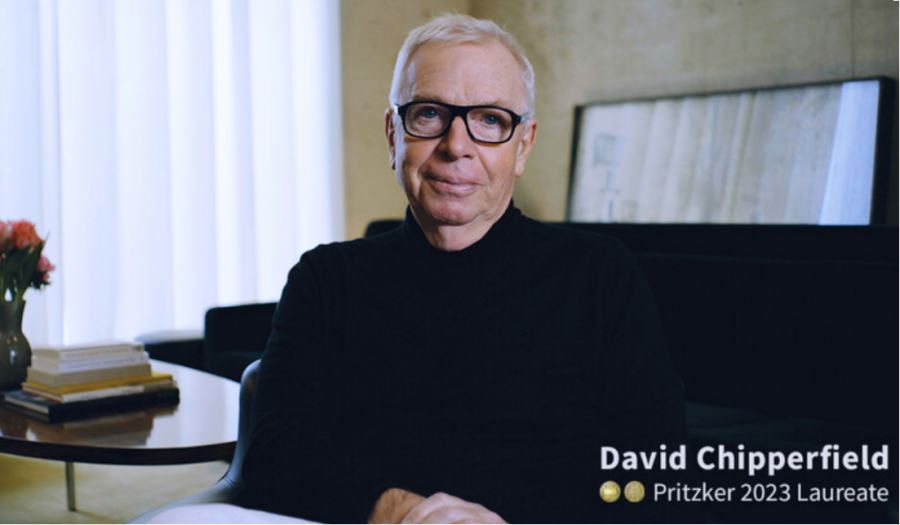 Born in London in 1953, Chipperfield grew up on a countryside farm. His upbringing and his studies in the architecture school allowed him to gradually develop his concepts of architectural design. By envisioning individual elements' potential, he helps expand the meaning of the projects themselves. Over his 40-year career in architecture, he has completed over 100 projects including municipal, cultural, academic, and residential buildings, as well as various types of housing and city master plans that span Asia, Europe, and North America. His experience in renovating and restoring buildings around the world and constructing buildings for different cultures has led Chipfield to devote himself to designing buildings with social service functions. His works possess clean-cut structures and fine details, elegant yet restrained in style. They symbolize eternity while delivering both new surprises and time-honored heritages at the same time. In this era of excessive commercialization and exaggeration, he has remained cautious, meticulous, accurate, and calm, always trying to achieve a balance between modern minimalist architectural design and expressive freedom.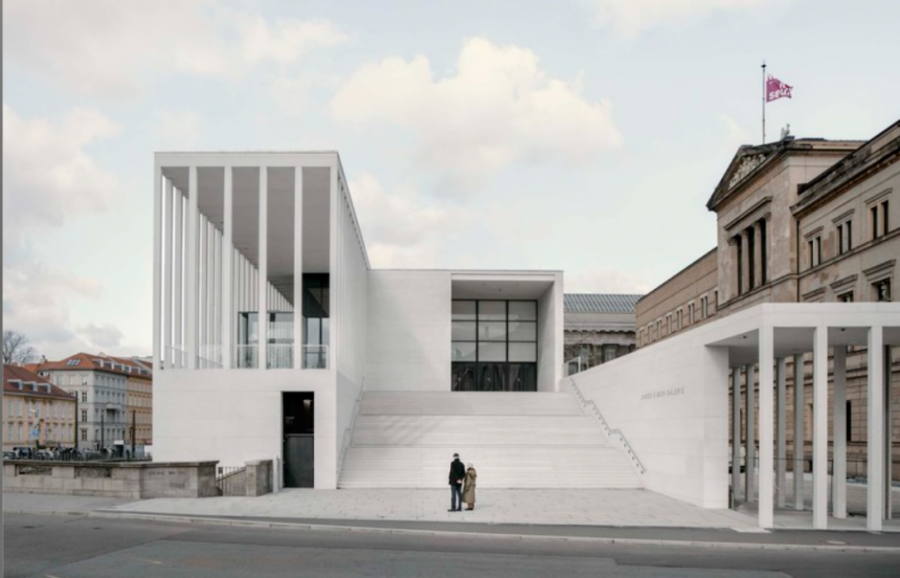 David Chipperfield's work covers a broad range including public municipal and commercial buildings, as well as residential and retail projects. Not only does each of his buildings display its own presence, but also it creates new connections with the surrounding community. His architectural language not only adheres to basic design principles but also adapts to local cultures. Under David Chipperfield's leadership, the Neue Nationalgalerie in Berlin's Kulturforum, which cost billions of yuan to construct, reopened and enabled him to win the Mies van der Rohe Award. Although the interior design has changed, Chipperfield's firm did its best to preserve the original designs and building materials. From the outside, it is almost 100% faithful to Mies' original designs, and the accessibility facilities were also improved. Through the restoration of the exterior and upgrade of the interior, Mies van der Rohe's last masterpiece has regained its former splendor, achieving a balance between historic preservation and functional restoration.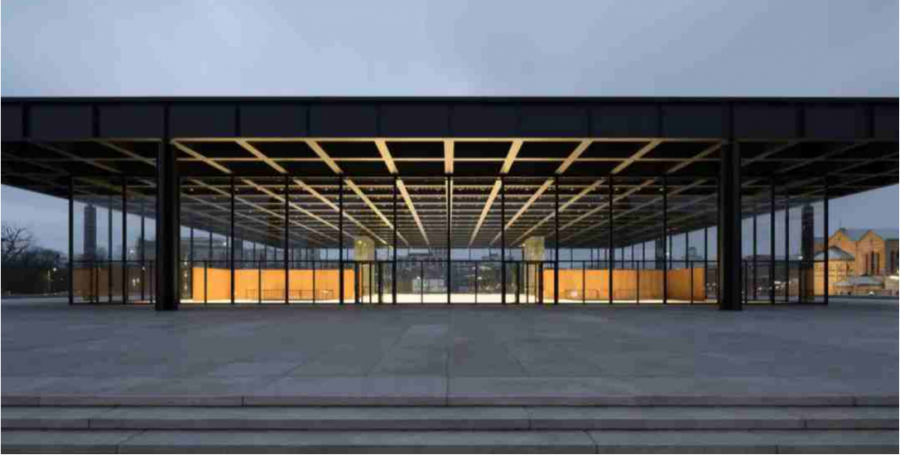 The Xixi Wetland Apartment in Hangzhou, Zhejiang province is also one of Chipperfield's featured works. The Xixi National Wetland Park bounds a history of consistency. It is located in the suburbs of Hangzhou, an area where artificial landscapes and nature are integrated. The relationship between the landscape, architecture, and water in Xixi is omnipresent. In terms of design, the apartment is surrounded by a water garden, forming a primary wild landscape for the wetland park. Amid greenery, there is a village base composed of black stone pedestals at different levels. The walls and railings create an external space that leads to the inside of the building. The floating space is a distinctive feature of the interiors. The rooms, as high as the windows, provide ample natural light and a view of the water garden. The design highlights Chipperfield's understanding of location and culture, adhering to the three principles of good architecture, namely durability, utility, and beauty. You can also try to design and experience similar styles on Coohom.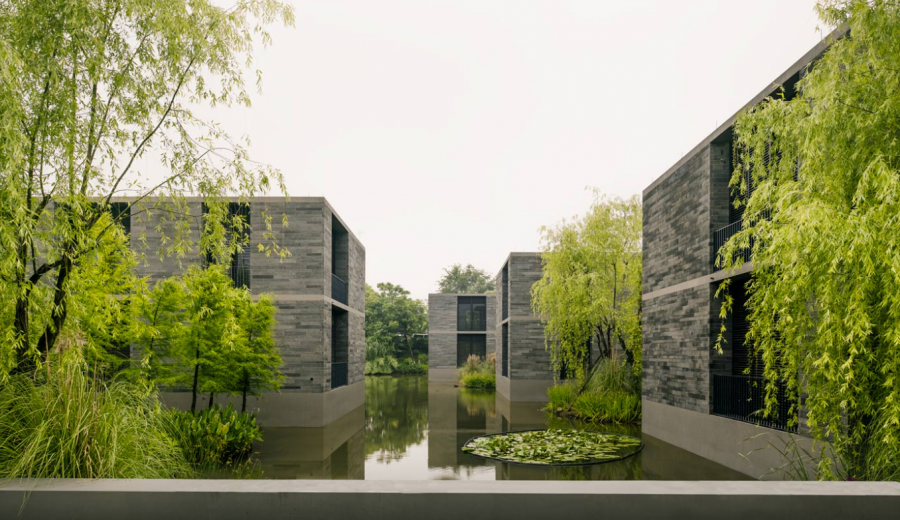 After winning the award, Chipperfield stated in his speech, "I take this award as an encouragement to continue to direct my attention not only to the substance of architecture and its meaning but also to the contribution that we can make as architects to address the existential challenges of climate change and societal inequality. We know that, as architects, we can have a more prominent and engaged role in creating not only a more beautiful world but a fairer and more sustainable one too. We must rise to this challenge and help inspire the next generation to embrace this responsibility with vision and courage." Upholding a similar concept of "humanized design," Coohom, as an intelligent and convenient professional 3D cloud design platform, emphasizes the organic integration of design and work-life and is committed to fulfilling everyone's desire for space with beauty, comfort, and practicality. It is also devoted to producing diverse, solid, and coherent works consistently and meticulously, just as Chipperfield has always been pursuing.
Contact sales@coohom.com to learn more about our solutions.
Contact marketing@coohom.com to get partnerships, and share more insights.
Social Contact:
In
2d & 3d designs, 3d lighting design, 3d viewer, 3dx max, ambient lights, boloni home, cassina, customized design, design ideas, enterprise solutions, foyr, Free 3d models, furniture company, home decor, home decor styles, homestyler, interior design, interior design tool, kitchen cabinet, minotti, rendering settings, rendering templates, retailer, salone del mobile, shopify design app, sketchup free, space decoration
In recent years, the utilization of Augmented Reality (AR) technology has revolutionized various industries, including the realm of home design....