The transitional kitchen is a unique blend of traditional and contemporary furniture, finishes, materials, and fabric – all of which equate to a classic, timeless design. This hugely popular aesthetic is ideal for those of us who revere an enduring look – and those who want to remodel once, and once only.
Read on to discover how to emulate the coveted transitional kitchen style in your home – for an everlasting appearance you will love for years to come.
Here's how to create a transitional kitchen that you will love for years to come.
Adopt A Neutral Color Scheme Throughout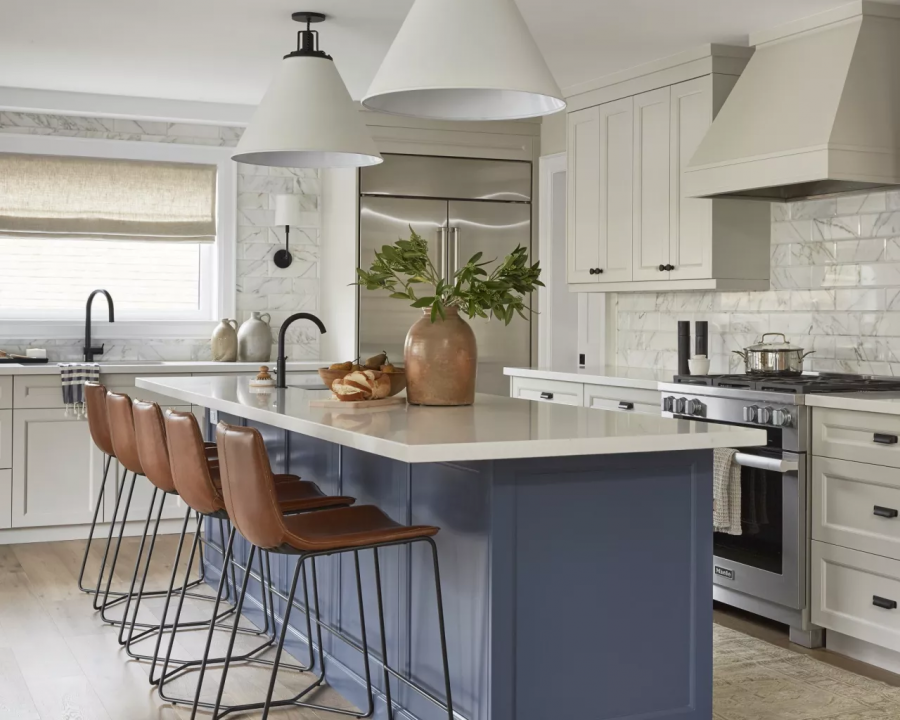 Kitchens are rife with color opportunities. Fresh neutral shades are a far cry from 'boring beige' and will bring a sophisticated, low-key look to a new kitchen.
For many years we were in love with all shades of peach, cream, and magnolia, and those color choices bore the brunt of many a painter and decorator's jokes. The tide has turned now though, and those creamy neutrals have been brought up to date with a new, sophisticated grey and coffee palette.
These neutrals, which encompass a million shades of grey, oyster, café au lait, and green greys, are easy on the eye and are a very good choice for homeowners who want gentle colors, rather than strong shades and brave choices.
2. Opt for Simple, Shaker Kitchen Cabinets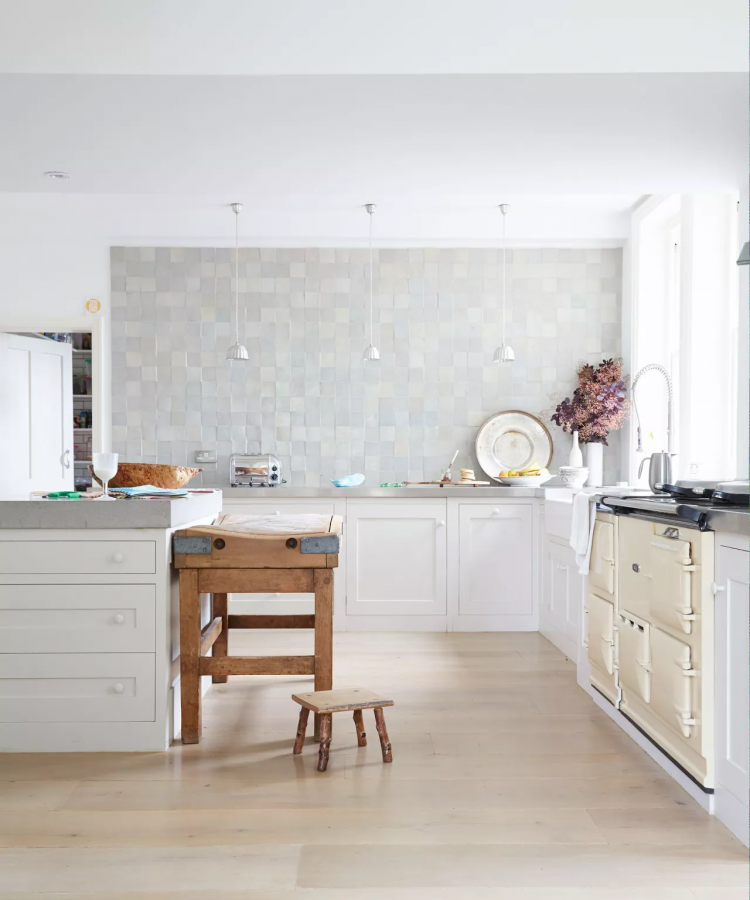 Simple yet striking, this look is timeless. So where does Shaker style come from? The routes of this popular design stem from the 18th-century US religious movement of the same name. They believed in simplicity and function without embellishment or decorative features, and they structured their homes as such.
Today, these beginnings have been built on – and Shaker design does offer variety in terms of color and finishing touches but the basics have stayed the same – stick to these and you will achieve the look with ease.
3. Work with Wood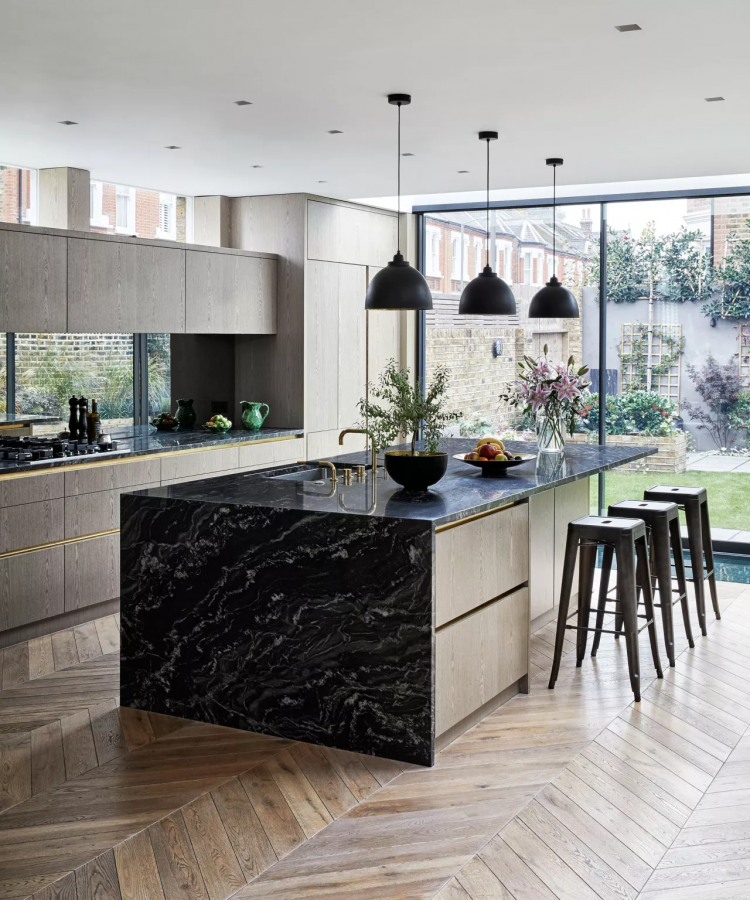 Pick a timeless timber kitchen that's effortlessly stylish and built to withstand everyday family life. After all, the true transitional kitchen is all about longevity.
Simple, and classic yet with plenty of character, wooden kitchens never go out of style, making them a great investment for your home. While traditional designs might be just the ticket for a country kitchen, Shaker-style doors are the most versatile option and look as good with modern accessories as they do with retro pieces. Whether you opt for a natural timber finish or combine it with color, most can be easily given a new lease of life with a thorough oiling, honeyed stain, or a lick of paint when you fancy a change.
Help your budget to go a bit further with a blend of solid oak doors and simple pale gloss, combined with contrasting worktops and a mix of modern knobs and handles.
4. Keep Decoration to A Minimum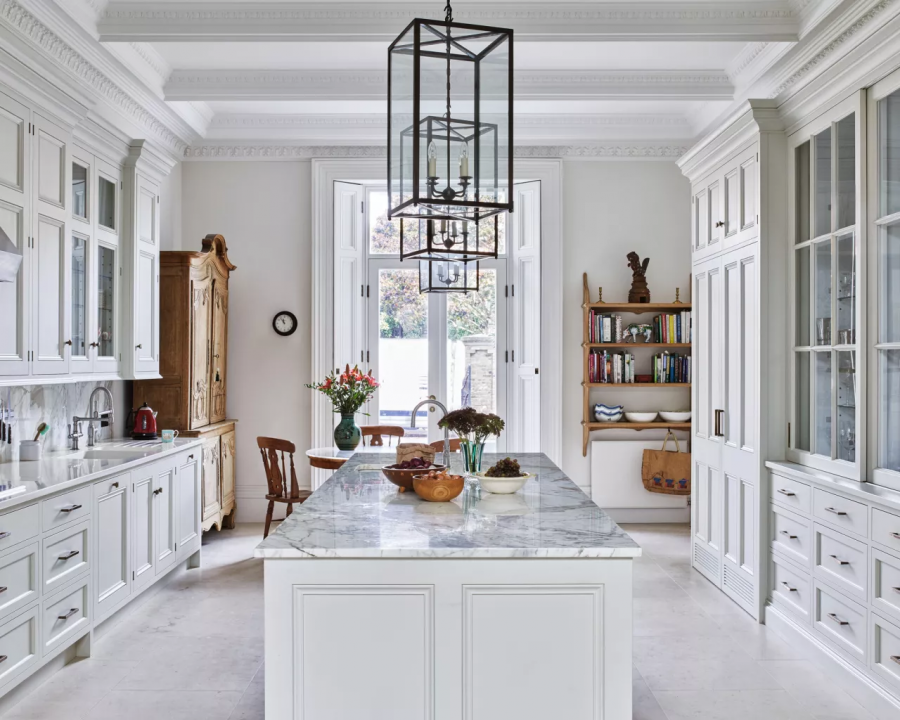 A classic or traditionally styled kitchen is almost the 'default setting' for many kitchen designers, and choosing a kitchen that is inspired by the proportions of classic furniture designs is a solution that will work with most styles of architecture.
If you prefer the softer, more friendly looks and feel of natural timber finishes and matt or satin paint colors, rather than harsh glossy lacquers, a transitional kitchen will fit the bill.
Doors and drawers are generally paneled, and the mix of real wood with painted finishes works beautifully to re-create the look of a real old-fashioned, classic kitchen. Keep decoration and extravagant details to a minimum – and opt for clean, practical lines that put focus on functionality over style.
Social Contact:
LinkedIn | Facebook | Instagram | Twitter | YouTube
Media Contact:
>>> Schedule a DEMO!
In
3d download, 3d lighting design, 3d lighting solutoins, 3d modeling, attic, Attic Design, best 3d home design, best design in america, bohemian, CAD design, cassina, construction drawings, Coohom, Coohomdesign, CoohomInspiration, CoohomInteriors, CoohomIpad, design education, design ideas, design university, DIALux, e-commerce design, FinancesOnline, floorplan, flos, Free 3d models, freelancer interior designer, google design, home decor, homestyler, image search, inetrior design, interior design, interior design tool, interior designers, ipad design app, kitchen & bath, kitchen cabinet, naver, new york interior design, photo studio, PhotoStudioGallery, planner 5d, poliform, Rendering, rendering settings, salone del mobile, space decoration, Trade Show, transnational kitchen, tropical design, wooden beam
AutoCAD: Classic design and floor plan software AutoCAD is a computer-aided design software application, developed by Autodesk. It allows professionals and...