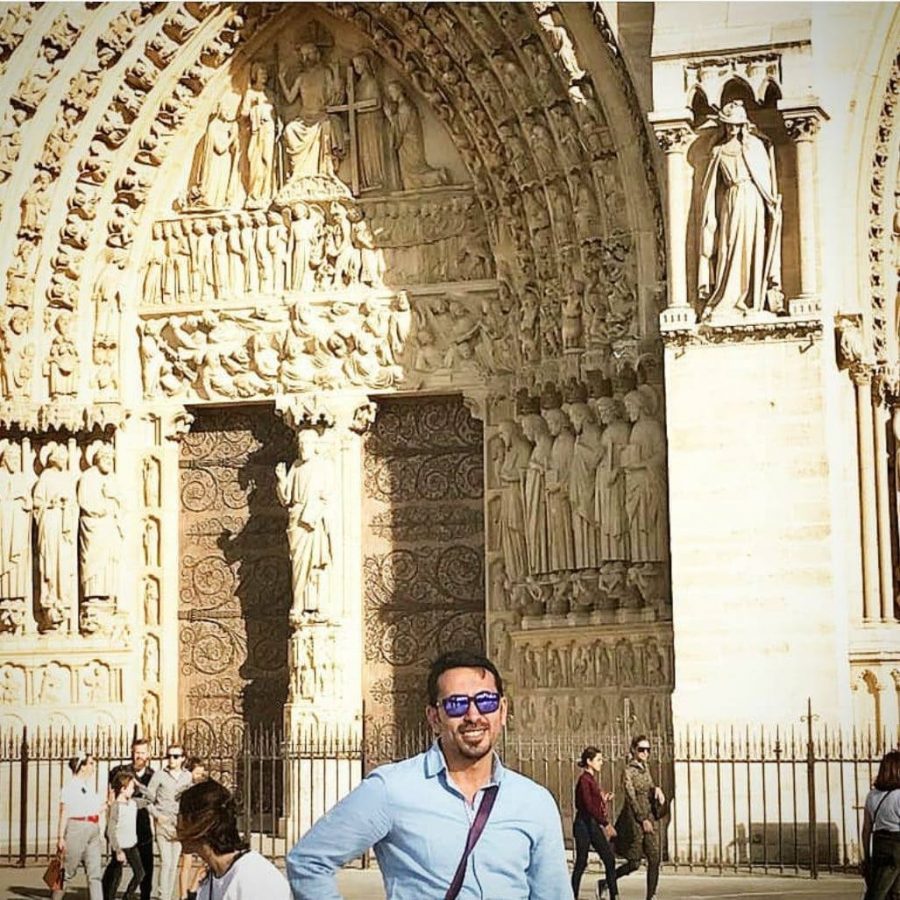 Mostafa Marey, the head of the architecture department in CRC DORRA GROUP, believes that interior design is the heart of art, creativity and science.
Who are you? Can you tell me a little about yourself?
This is Mostafa Marey, an Architecture engineer who has extensive experience related to architecture and interior design. I graduated from the Faculty of Engineering, Architecture Department in 2009; recently, I am working in CRC DORRA GROUP; my current position is Head of the Architecture Department. I believe that interior design is the heart of art, creativity, and science. Also, introducing sustainability and functionality to the interior spaces corresponds to the architecture of a space. It also integrates a sense of belonging to space, where people feel safe.
What are the difficulties to work as a designer?
Working with tight deadlines, balancing design and function, balancing personal style with client preferences, staying relevant, being unique, and gaining skill constantly are some major challenges designers face every day. In order to succeed, designers must be able to face those challenges head-on.
How and when did you start to use Coohom to design instead of other software?
I started using Coohom for 4 months I was looking for something that allowed for more flexibility in using the products Coohom is not only very easy to handle but also has a fast and high-quality render.
How is Coohom helping your design work?
Coohom is loaded with practical features to help designer express their vision effortlessly. From intuitive 2D and 3D floor planners, vast built-in render-ready model library pre-set lighting & plan templates, and advanced 3D modeling tools. Coohom is also built with BIM/CAD in mind, so you can export to-scale construction drawing directly from the project.
What is your favorite feature in Coohom?
1- Rendering speed
2- Huge real library
3- Kitchen design tools
What is your typical workflow with Coohom?
1. Floor plan creation
2. Creation of walls, floors, ceilings, lighting, windows, and doors
3. Interior design creation
4. Rendering
Can you share with us some of your experiences on how to improve your skills with Coohom?
1- Every project I do is a different challenge that needs a different skill.
2- Construction tool has helped me with kitchen & bathrooms designs
3- Easy to create construction documents to help us during the construction process
Please share your 1-3 projects with us?
Social Contact:
LinkedIn | Facebook | Instagram | Twitter | YouTube
Media Contact:
>>> Schedule a DEMO!
In
3d lighting solutoins, 4k rendering, api integration, best design in america, boloni home, carl hansen, Coohom, edra, enterprise solutions, european, Free 3d models, FreeInteriorDesign, high point, homebyme, image search, interior design, interior design tool, kitchen & bath, kitchen cabinet, Mostafa Marey, PhotoStudioGallery, planner 5d, Rendering, rendering templates, retailer, south korea interior design, space decoration
Sometimes, the reason why a good interior design project stands out is because it has a unique combination of elements....