Sometimes, the reason why a good interior design project stands out is because it has a unique combination of elements. Many of us are familiar with different decor or interior styles out there, whether trendy, futuristic or vintage, from minimalist, Scandi, European, American, New Oriental, etc. But, have you ever wondered about fusing them with additional, outdoor elements to create something novel?
Usually, a few touches of natural elements in gardens, backyards and outdoor scenes can accentuate existing styles, bring in some new aura and even evoke imaginations of more possibilities in living, relaxing and spending quality time in the designed living spaces, particularly in various landscapes that the mother nature has granted us.
The same type of models can also be found on SketchUp 3D Warehouse, TurboSquid and so on. Simply type in the name of the mentioned groups on these sites, and you will find a large number of 3D models under the same category. Details of the models, such as materials, polygons, file size, are all indicated. However, the file size of the more realistic ones can be large sometimes because of the category they falls into: Landscape elements. Models that you download can take up some space on your local device.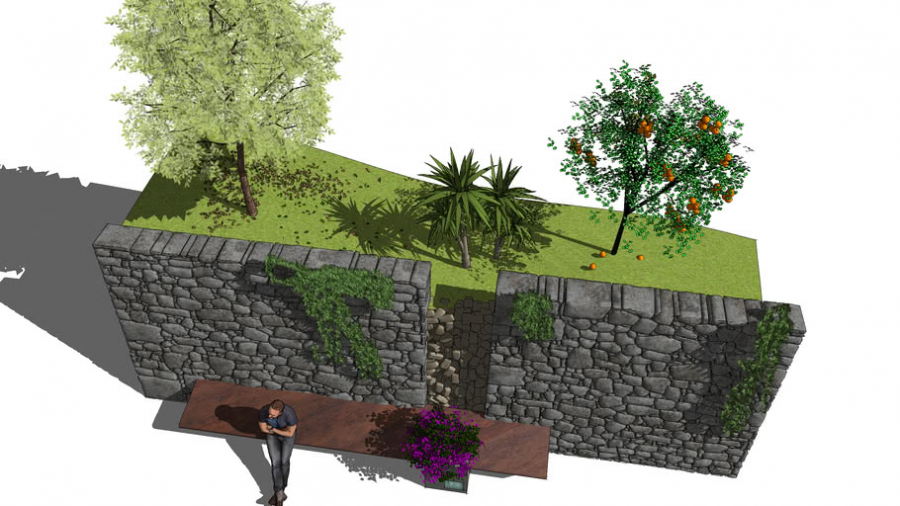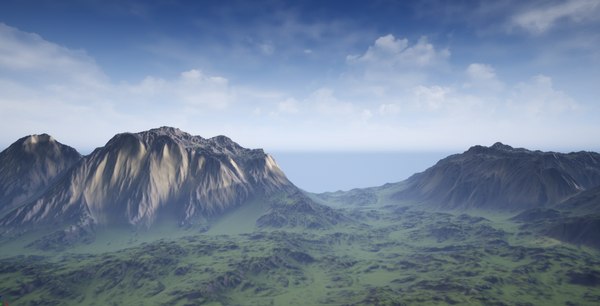 Besides, the similar kind of Sketchup or 3Ds Max models that can be imported to Coohom are limited due to file size restriction. That's because the more realistic and vivid the model, the larger the size. But the problem is, Coohom supports upload of skp or zip/rar files up to 200 MB. So, is there any approach to putting high-quality landscape models of larger sizes in use with Coohom?
The answer is a big Yes. Coohom knows better than ever the importance of making desirable 3D models easier to use at your finger tips. It has rolled out some selected collections of 3D models under the theme Landscape Elements as the latest weekly model ideas. There are four groups in total, namely Mountains, Rocks & Stones, Grass, and Plants.

On the Model Library page of Coohom website, simply favorite one whole group or add individual models respectively to My Favorites in the Public Library. Soon after, they become the 3D assets you can utilize at anytime you like. No more worries about not being able to import landscape models or textures due to size restrictions. Since every step is done on the cloud, the models won't take up any of your storage space on your local device or machine. Neither is there any need to keep models synced between the local environment and the cloud.
Like always, you can drag and drop the models into your design project. You can switch between them, move them around, rotate, scale and put them in different positions.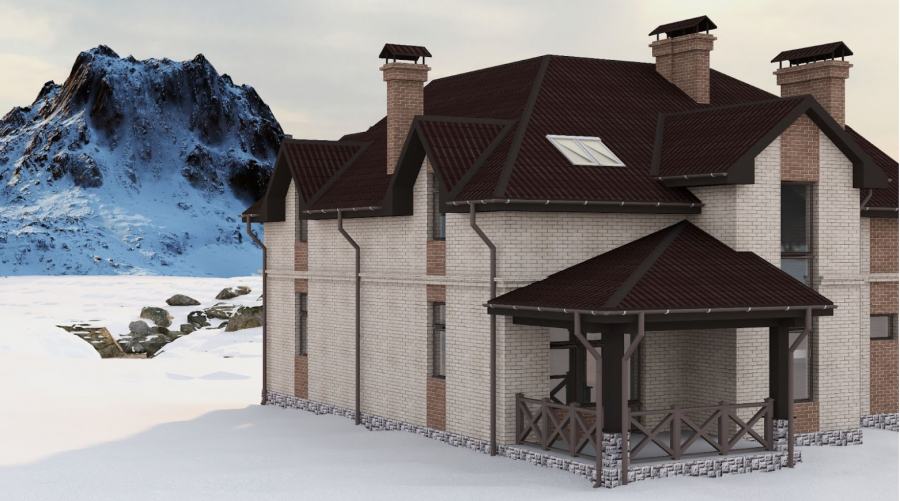 A glimpse into the four group of models is enough to give you an instant surprise. The Mountains group is full of breathtaking views. Imagine using them directly as the background scenes of your rendered image, video and design project, or placing them beyond the windows or outside opening doors of a room scene to take in magnificent views. You can design a cozy French country style cottage with vintage fireplaces, hidden in a snow-capped mountain. You can complete an Indonesian bamboo house suited to a hill with thick woods and green bush; When it comes to Rocks & Stones, Grass and Plants models, you can arrange them in the backyard that you design to give it an aura of spring, reminding you of barbecue time with family and friends in the gentle breeze and scent of vibrant flowers. You can even design the likes of oriental gardens to fit your Neo-Chinese interior scenes and instill soul into the rooms surrounded.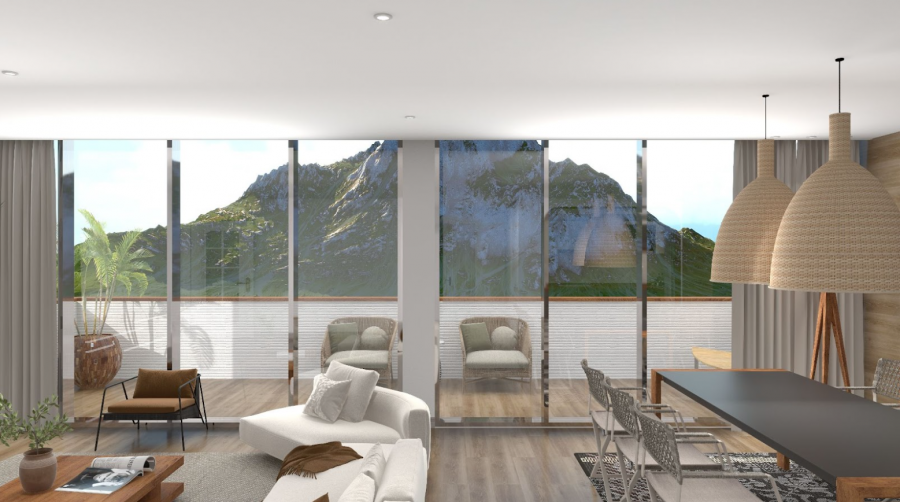 Contact sales@coohom.com to learn more about our solutions.
Contact marketing@coohom.com to get partnerships, and share more insights.
Social Contact:
In
2d & 3d designs, 3d visualization, ambient lights, api integration, Attic Design, autodesk revit, best 3d home design, best design in america, bohemian, business partner, Coohomdesign, customized design, design education, DIALux, e-commerce design, edra, european, FinancesOnline, fur, furniture company, google design, high point, home decor, homebyme, inetrior design, ipad design app, kitchen & bath, PhotoStudioGallery, poliform, retailer, south korea interior design, VR
In recent years, the utilization of Augmented Reality (AR) technology has revolutionized various industries, including the realm of home design....