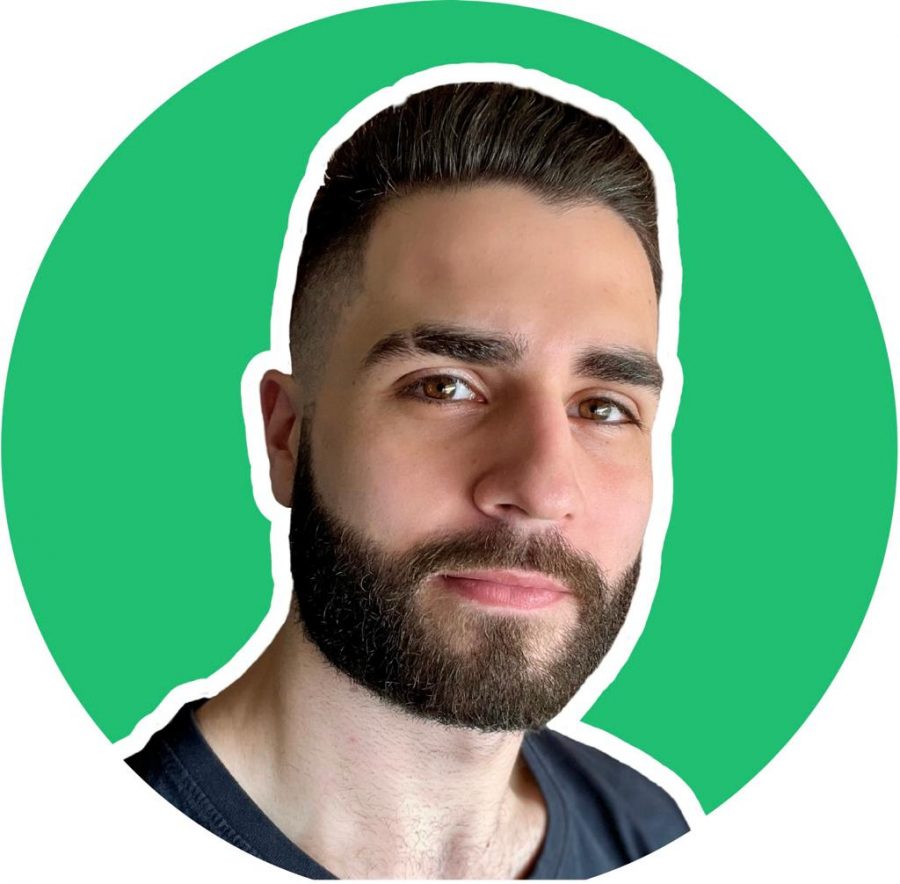 "Interior design is a culture, a way of living!"
——John Bouquets, Interior Designer, Founder of Studio5
Juan, known as John Bouquets in the online world, is a 26-year-old Doctor, as well as an interior designer from Venezuela. As the founder of Studio5, he is always passionate about what he does, whether it is related to medicine or interior design. He would love things done right and is always trying to improve his skills and break his own boundaries.
During the 2020 global pandemic, he started learning 3D modeling software as a hobby, signed up for some online courses, and make his way through 3D modeling, making mistakes was probably the best way I found to learn new skills. Launching an online interior design studio, and starting as a Level 1 seller on Fiverr, Juan and his cofounder made their way up until reaching the Top-Rated Seller, performing 200+ projects and over 150 five-star ratings for clients all over the world.
That is also when he started his journey with Coohom since then he reached many brilliant jobs with his strong talent and constantly exploring. Here we collect his story through a special interview to inspire everyone who has a passion for design and aesthetics.
How do you get your design inspiration?
John Bouquets: Our design inspiration is obtained from different sources, mainly Pinterest, Instagram, Behance, and many related international interior design studios we've worked with during these years. It's not all about inspiration, it's more about understanding how interior design works and listening to our client's needs and requirements.
Regarding the sense of aesthetics, I think it can probably from both gift and learning, some people are just born with a natural eye for interior design, yet I'm not implying that interior design isn't something that can be learned with the proper commitment. However, we do enjoy having this ability and being able to be interior designers!
How do you balance design with your day job as a freelance designer? Are there any difficulties?
John Bouquets: Balancing my personal life with my professional life is probably one of the hardest things, things that I wasn't aware of when I first decided to be an interior designer. Freelancing is so cool! Until you find that's not as cool as everyone thinks it is… balancing time, late-night working sessions, being alone most of the day, and dealing with international customers is a talent that you develop once you're in, there are better days than others, but finding the status quo relies on how you decide to live your freelancing lifestyle.
Becoming an interior designer was not hard at all, I wanted it and I loved the process. What was hard was coping with the fact of being a full-time interior designer. We're right here just because our clients trusted our talent with their projects and we delivered exactly what they were expecting from us, and more! The only way to solve the lack of time issue is with adequate time management and working as fast and efficiently as possible!
Have you established your personal style?
John Bouquets: We probably haven't reached our full potential just yet; I like to think that this is just the beginning and there are many good things yet to come! However, we're still discovering new style combinations that we like and are planning to twist with our own rules and create a brand-new interior design style, curated by us at Studio5.
During the process, we learned from ourselves as well… we discovered that there were certain styles we were fonder of than others, for this reason, we created our own niche in which we live now, most of our clients come to us seeking modern-minimalist interior design, which is the style we love the most!
How do you think design will change people's lives? And what is your goal?
John Bouquets: Interior design is a culture, a way of living! People who have their home's interior design tend to enjoy a different way of living, one in which every detail is carefully taken care of and a personalized experience that allows our clients to envision what their dream home will look like even when done. This is probably one of the things we love most about our job.
Our goal is to run a more extensive design studio in which interior designers can collaborate with us from the distance without the need for an actual location, the world changed, and we changed with it!
Can you share with us some of your work?
This project was done by our team last year, this is a loft penthouse located in Manhattan. The style we used for this project is modern minimalism with some, it features a large single-wall kitchen with a matching island, a recessed living room, and glass accents that are all joined together, creating the ultimate dream penthouse.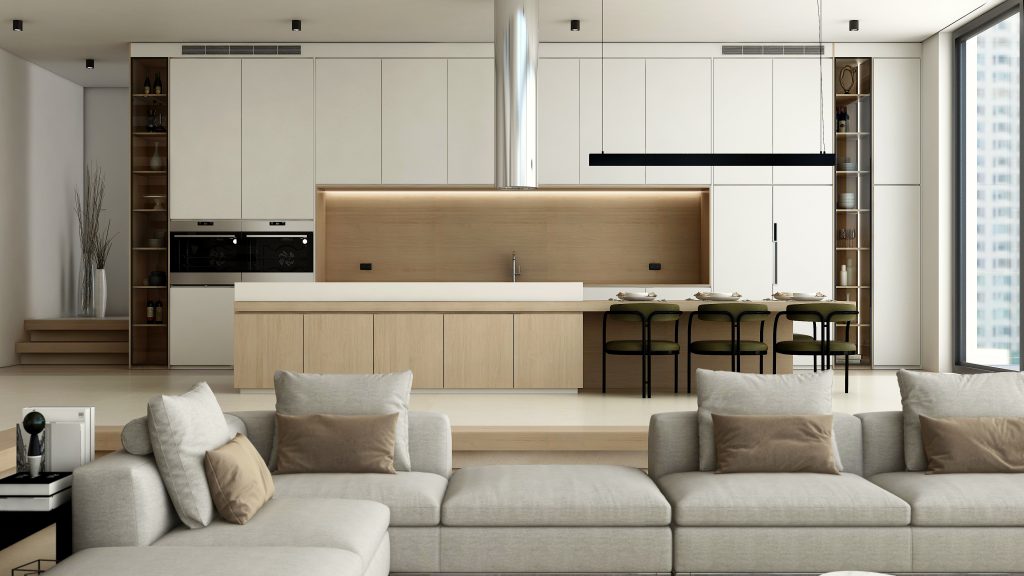 This beautiful bathroom is a project we did last year for a recurring client, they wanted a sleek design that was mostly black and moody, it has a vanity unit on each side, a large shower room, and a hidden toilet room. The thing we like most about this design is the free-standing tub that sits on a river rock bed, this is the perfect place to enjoy this Texan landscape.
This bachelor's apartment was designed by our team last month, located in Switzerland. What we first envisioned with this project was making it comfortable, timeless, and manly. We used a gray color palette with leather accents. We also created a new desk area that was not originally planned by the architects, giving this space its maximum potential.
Social Contact:
LinkedIn | Facebook | Instagram | Twitter | YouTube
Media Contact:
>>> Schedule a DEMO!
In
2d & 3d designs, 3d modeling, 3d visualization, 3Drendering, autodesk revit, b&b italia, best 3d home design, best design in america, best design platform, CAD design, carl hansen, cassina, commercial interior, construction drawings, Coohom, Coohomdesign, CoohomInspiration, e-commerce design, edra, flos, Free 3d models, FreeInteriorDesign, freelancer interior designer, interior design ideas, interior design tool, ipad design app, kitchen & bath, kitchen cabinet, minotti, moroso, new york interior design, poliform, salone del mobile, shopify design app, SketchUp
Courtyards can be our spiritual homes. They remind us of our homesickness, love, joy and memories.   01 Dramatic transformation 02 Garden renovation...