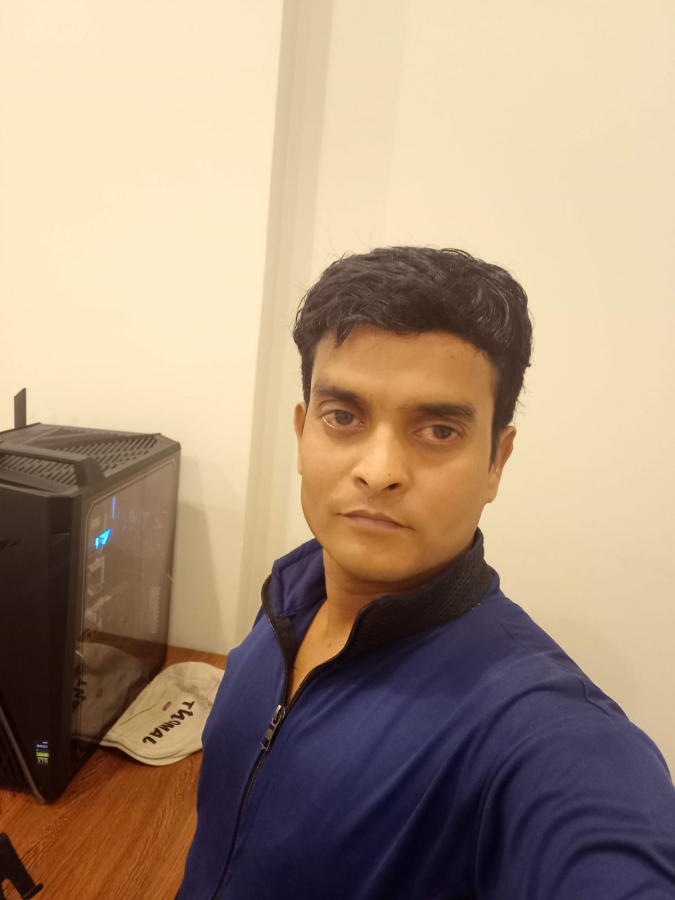 Aliraja is an attentive designer knowing how to satisfy his client's minds.
Who are you? Can you tell me a little about yourself?
Me Aliraja, From India, But In This Time I live in Saudi Arabia, In Some Ways, People expect me to do less as I don't talk too much, But it gives me the opportunity to do more in this field. listening to your customers is half the job done. I describe My Self As attentive.
What is the difficulties of working as a freelancer designer?
A freelance Designer'Work is not as fun as People assume it to be. There is the added pressure to generate More and more work to finally match the client's expectations.
How do you get your design ideas/inspiration on a daily basis?
As many starting entrepreneurs or freelancers know, when You work on your home, it's hard to keep yourself motivated and your ideas fresh, you can mentally hit the wall, and it can be hard to recover if you don't set yourself up for success. Creativity is just like a muscle that needs the right sort of training to keep going. Try to focus purely on drawing or creating a composition for fun rather than the final result or for the sake of social media.
How and when did you start to use Coohom to design instead of other software?
When we came to Saudi Arabia one Year Ago, we Are told about Coohom in the office. For this, we studied a lot and found that is a great software for interior design. Coohom is not only very easy to handle but also has a fast and high-quality render function which is not available in other software.
How is Coohom helping your design work?
Coohom is a very underrated interior & architecture software, in my opinion. As a designer, It is my job to try and get as many clients and deliver a space to them exactly as they have imagined it. Coohom assists me with that. When I first meet a potential client, I meet with them to understand their requirements and figure out exactly what it is they need for a space. After creating a design brief with a mood board, and inspiration board and finalizing the color palette, I head straight to Coohom in order to show my client what their space will look like, once my team and I have finished executing it. My clients are extremely impressed with the designs and a lot of time, unable to believe that the pictures & videos I share with them are actually rendered. Coohom helps me land more clients, and it provides me efficiency that no other platform or software has been able to till date. My clients trust my work and talent because of the potential I show them through the renders I create for them using Coohom.
What is your favorite feature in Coohom?
Ease of use of the software and AI in the Render and the huge library of everything in, I think almost all the features in Coohom are really amazing. I loved it all, especially when every time they upgraded some settings or some features that gets better and better to produce a good render.
What are Your expectations on Coohom?
It's a career-changing software and hopes it will help a lot of new designers as well as experienced ones. I'm expecting some new features in the construction tool and editing the model options in the coming updates. It will help designers to get the perfect designs and save time. The limited activity makes the design process a bit slow because everyone is not an expert in using sketches like me. So I always wanted to stay with the same software and complete the project.
Please share your 1-3 projects with us?
Social Contact:
LinkedIn | Facebook | Instagram | Twitter | YouTube
Media Contact:
>>> Schedule a DEMO!