As consumers' aesthetic pursuit for home furniture increases, the demand for design in home decor is also constantly rising. To convey the aesthetic value of Nabel Ceramic Tile(hereinafter referred to as "Nabel") to consumers, Nabel actively explores new design marketing modes based on digital technology and tools, empowering stores to improve their design marketing capabilities and provide consumers with a "what you see is what you get" design experience.
In 2018, Nabel partnered with Coohom to actively promote the design capabilities of terminal stores. Through Coohom's Diamond VIP and Design Community programs, Nabel further demonstrated its brand image and product quality through scenario-based design, highlighting its aesthetic attributes to strengthen its capabilities to attract traffic and improve conversion rates. Additionally, it also builds an excellent case asset library and establishes a design marketing barrier for enterprises. The data shows that in 2021 alone, Nabel created over one million HD design renderings and gained over 2.12 million views with panoramas.
01 Scene-based design mode is the new marketing growth point
Founded in 1992, Nabel is committed to building the "Nobel" of the ceramic tile industry. Driven by technological innovation, it has become a leading global service provider of high-end decorative material systems.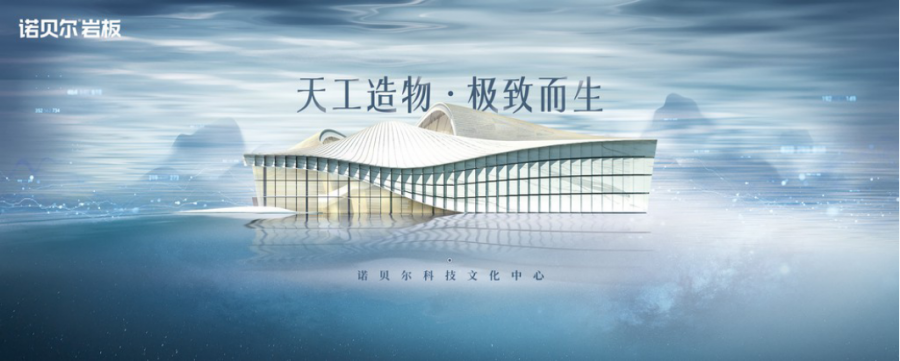 Since being established 35 years ago, Nabel has been ahead of the curve in four aspects: "Texture and Pattern," "Density and Hardness," "Quality," and "Certificates and Patents." In 2009, Nabel was the first in the industry to introduce the digital inkjet printer; in 2017, it imported the first 44,000-ton press from Italy to China. Nabel established the two largest production bases with the highest quality control standards and produced high-quality products. Additionally, it has a total of 734 invention patents, ranking first in the industry.
In the first half of 2022, Nabel launched the NUO Floral Texture series, aiming to find an ideal home in everyone's heart and explore the utopia in the city. Excellent products need to be displayed to consumers, so the design has become an important tool for Nabel. With the Coohom cloud design platform, Nabel empowers terminals to create new marketing modes and capture new growth opportunities in scenario-based designs.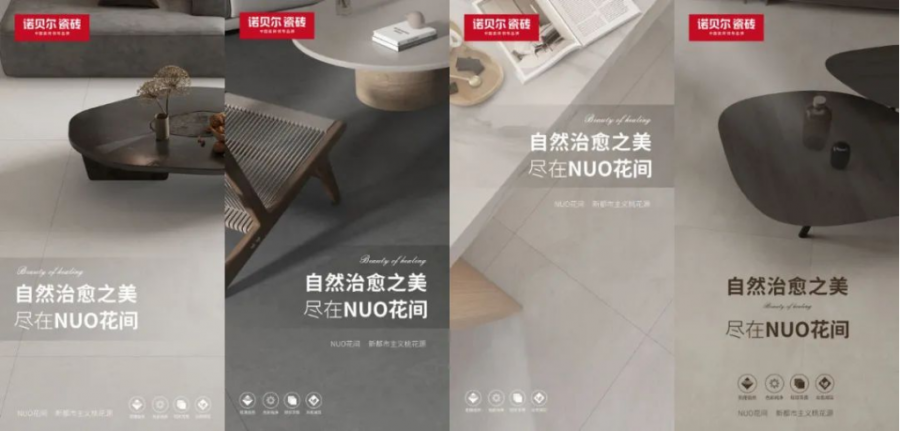 "To decide which design software to use, we did a lot of research and made comparisons. We chose Coohom eventually for several reasons. First, the software's smart design and rendering capabilities are time-saving, efficient, and of high quality. Second, Coohom's outstanding customer service. It has complete service processes for pre-sales, in-sale, and after-sales, able to quickly respond to the enterprise's needs," said Yan Nan, Marketing Director of the Nabel Business Unit.
02 An overall space solution speeds up consumer decision-making
The new generation of consumers has a strong desire for material matches in the setting of whole living spaces. When they buy home decor products, they not only pay attention to the design and quality of the material itself but also value the effect on the overall space. Therefore, it's very important to present a scenario-based design that showcases the overall space design solution to stimulate consumer demand and drive consumer decision-making.
With Coohom's Diamond VIP HD renderings, designers in Nabel's stores can restore the materials and textures of their ceramic tiles in the design projects and create home scenes to help consumers visualize their future homes in detail. The data shows that in 2021 alone, Nabel created about 66,000 new design projects and over one million new design renderings, gaining over 2.12 million views with its panoramas.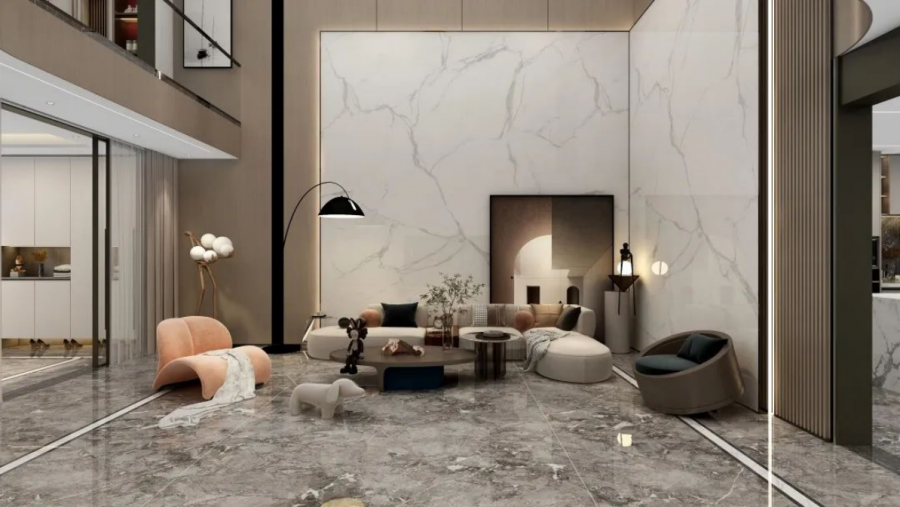 The change from material-based marketing to scenario-based one is also beneficial to drive the increase of the design project's customer value, shorten the time of consumer decision-making, improve the design conversion rate, and achieve the marketing growth of the company's stores.
03 Digital training of designers increases terminal design strength
The marketing of scenario-based design to end customers lies not only in the deep application of design tools and innovative displays but also in the ability of the designer. "Designers and design capabilities are key factors that affect the performance of our stores," said Yan Nan.
The marketing of the scenario-based design to end-customers lies not only inNabel but has always valued the growth and development of designers. For this reason, Nabel and Coohom's Design Community are deeply integrated, thus realizing the visualization of designer capabilities, digital training of the designer group, and the establishment of an exclusive Nabel designer growth system. At the same time, to better empower dealers' stores with design, Nabel holds design competitions on a regular basis to spark the learning enthusiasm of the national designer community and improve the overall design level, thereby promoting the sales growth of terminal stores' design channels.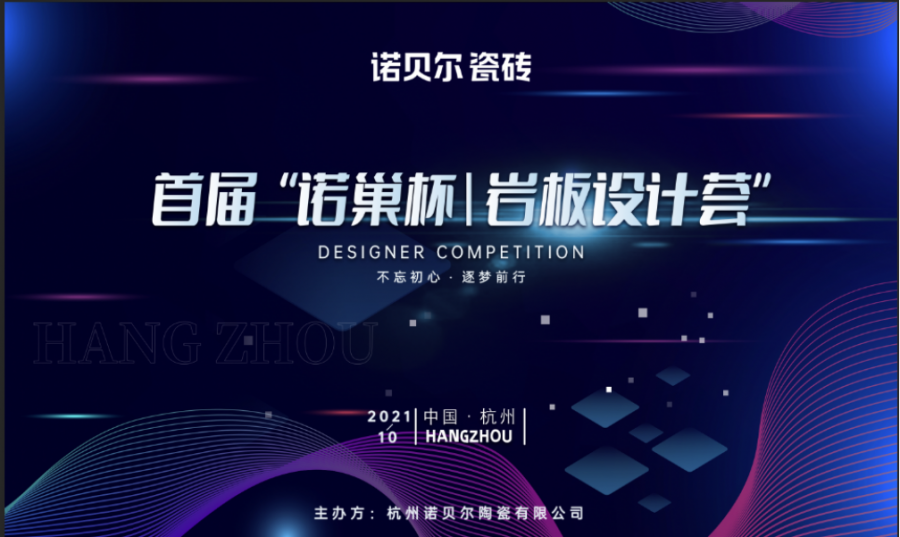 It is reported that Nabel has collected more than a thousand excellent design projects within three months after launching Coohom's Design Community.
With the deep application of digital tools, Nabel is constantly exploring and innovating in design marketing modes and the cultivation of the designer group. It aims at offering decorative materials richer aesthetic values, conveying the philosophy of a beautiful home to the public, bringing new experiences to consumers, and ultimately realizing closed-loop marketing and empowering brands with technology.
"Through digital technology and tools, home furnishing companies can combine consumer preferences and trends scientifically to develop products and conduct more thorough research on consumer psychology and shopping trends. This will optimize the shopping experience and conduct content production and promotion by adapting to mainstream advertising platforms," said Yan Nan.
Contact sales@coohom.com to learn more about our solutions.
Contact marketing@coohom.com to get partnerships, and share more insights.
Social Contact:
In recent years, the utilization of Augmented Reality (AR) technology has revolutionized various industries, including the realm of home design....