Everyone likes a better experience. To make using Coohom design tool easier and helpful than ever, we've upgraded it to version 2.0!
Here's what to expect:
☞ 1. UI/UX IMPROVEMENTS
1.1 – Coohom 2.0 has a new look. All the icons are reorganized, you will find it's so much simpler and easier to use the tool.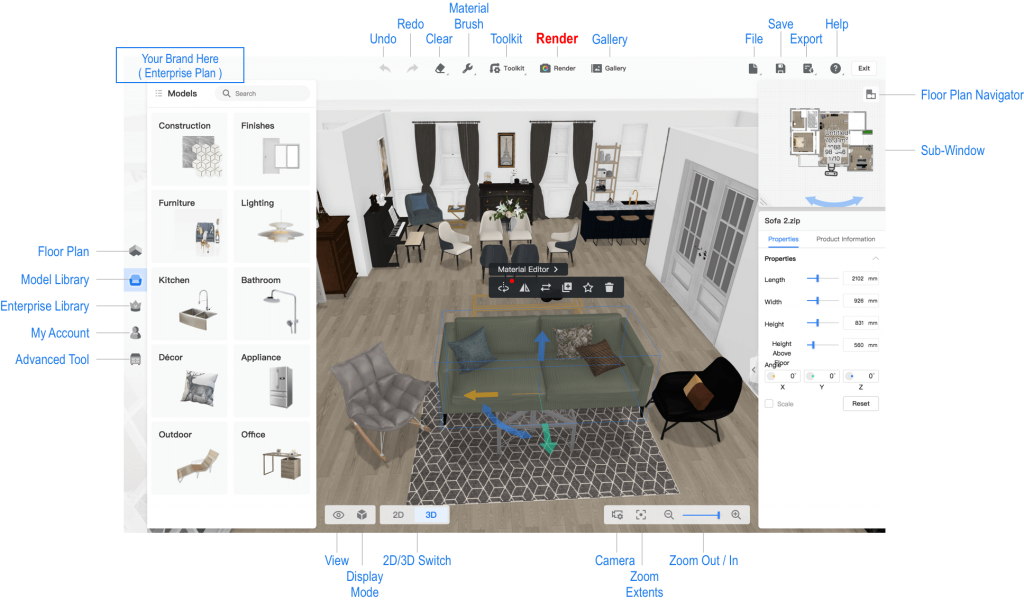 1.2 – You probably will have noticed the "Dual Window" design after opening any project. Yes, no more switching between 2D and 3D plan when you just want to preview in a different view.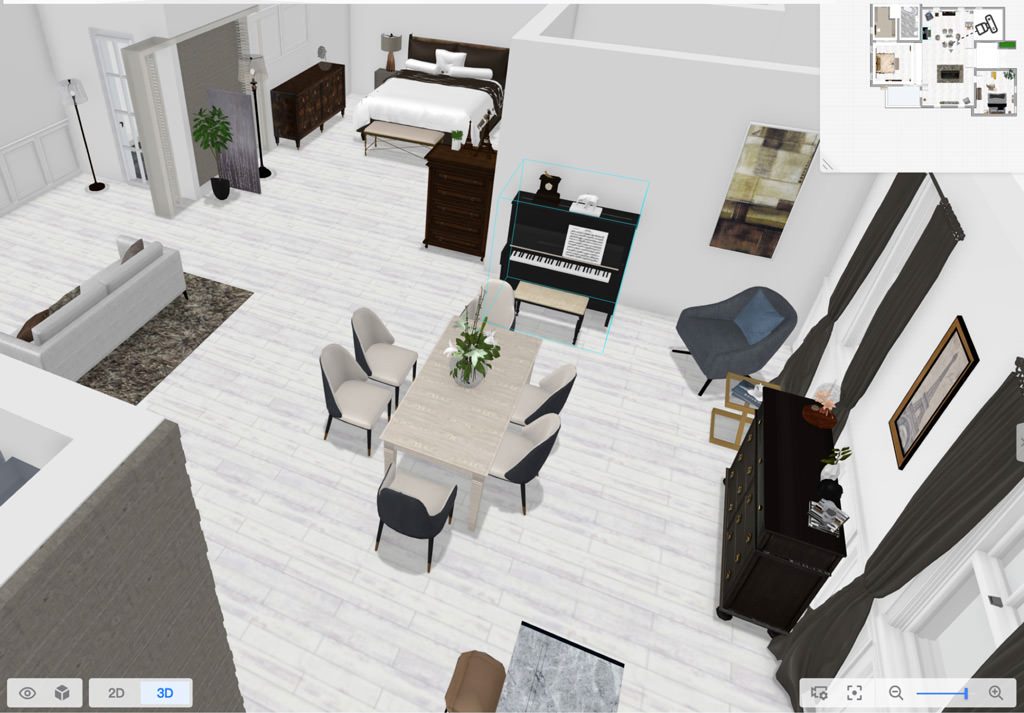 1.3 – We have redesigned the model library, you can easily find the things in the new categories and save time switching back and forth.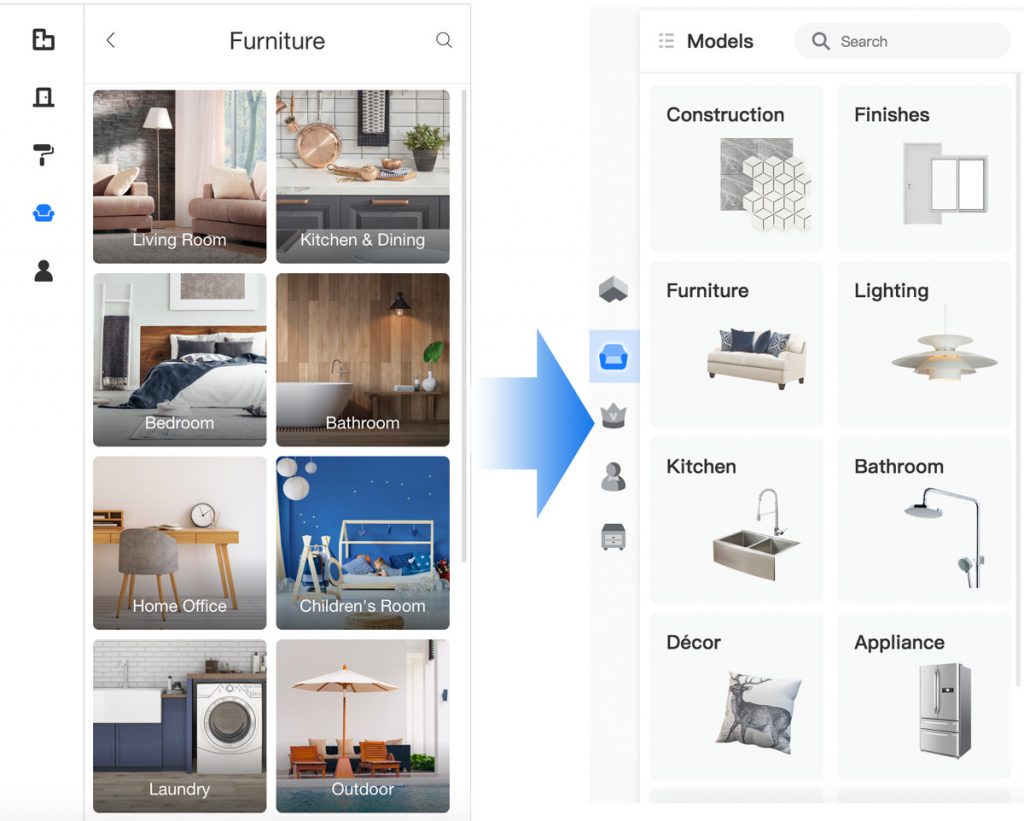 1.4 – What's more, we also updated category search, you may try filtering the items by color, shape, type or size.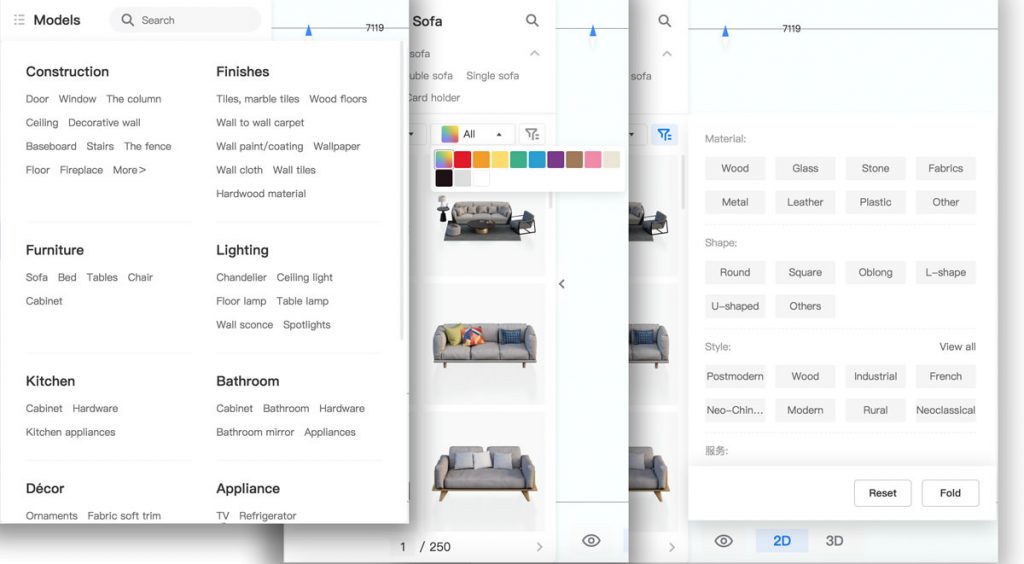 1.5 – And yes, you can view & control activity on your account in Coohom 2.0 !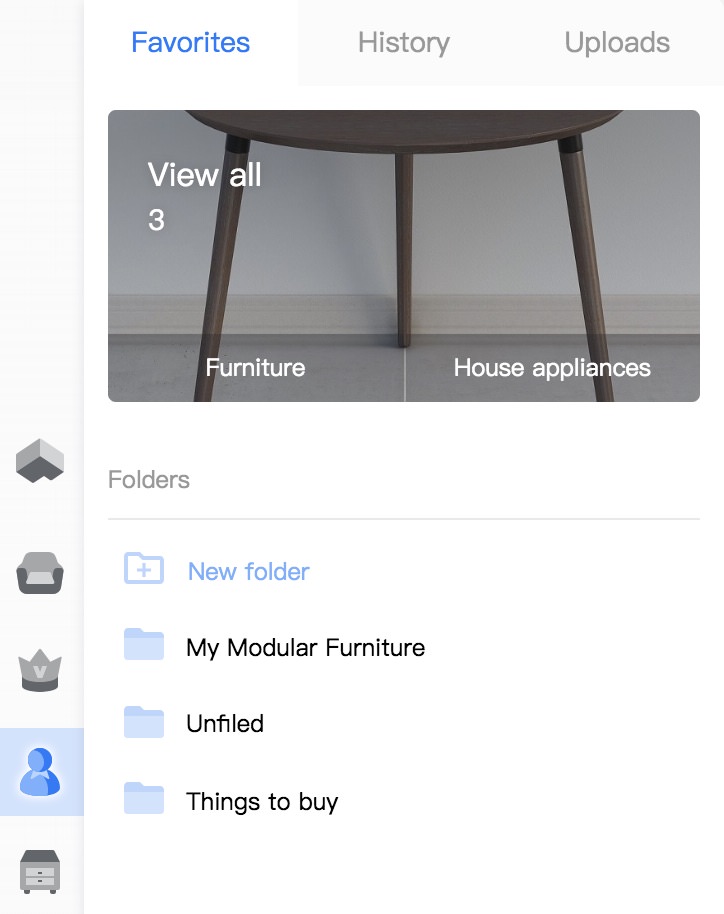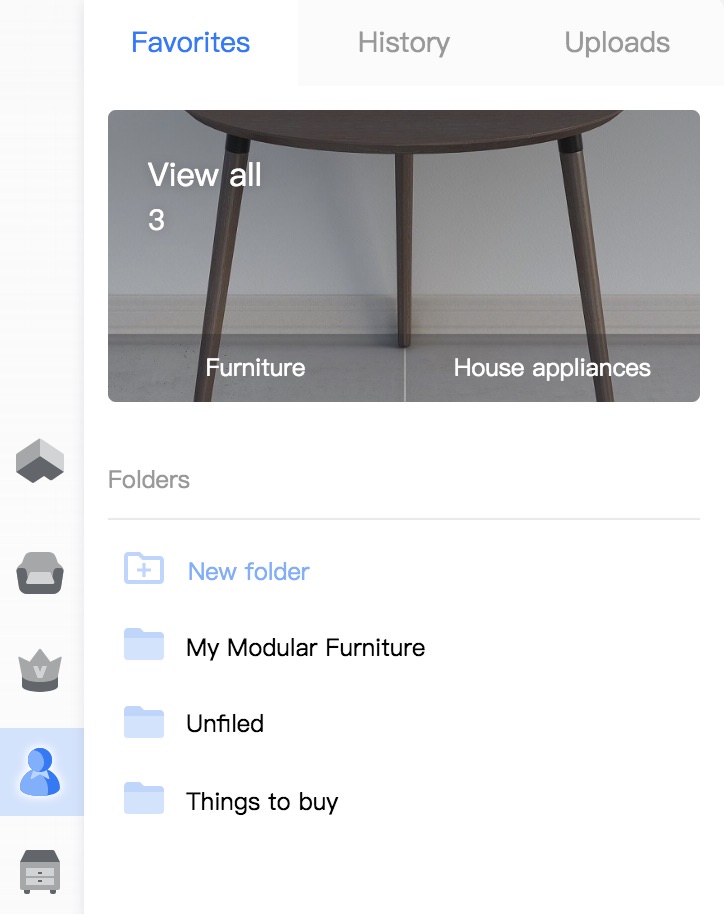 ☞ 2. NEW TOOLS
2.1 – Complex walls and floors? We've got you covered! With Coohom's most powerful Construction 2.0 tool, you can create custom wall decor, ceiling, and floor designs.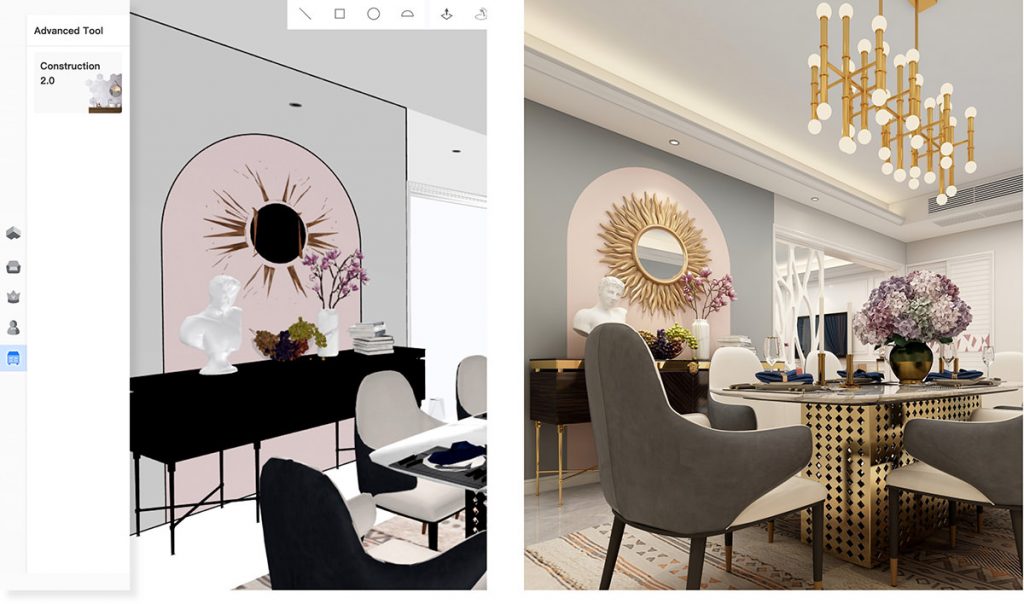 2.2 – What If you like the furniture you have picked, but just don't like its texture or color? Good news, now you can use Material Editor to swap the textures mapped to it.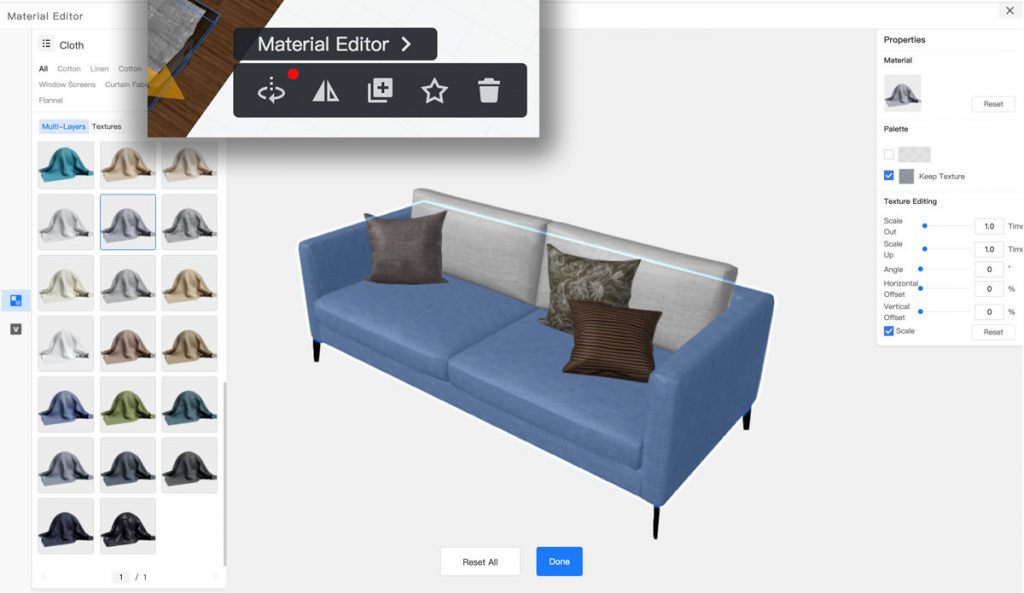 ☞ 3. MORE REALISTIC RENDering
3.1 – It was a hassle to change the outside background before. Well, we heard you! Coohom 2.0 provides a bunch of backgrounds for you to choose from, just select one and then see stunning result in your render.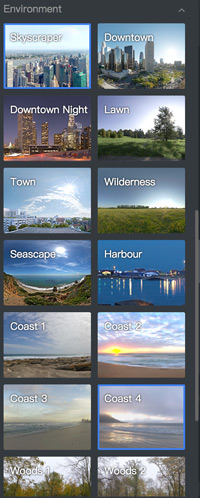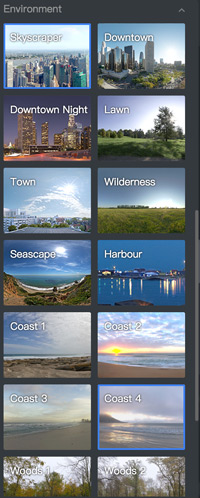 3.2 – We improved the rendering settings, find out yourself. And also you will be able to enhance the image by editing your render.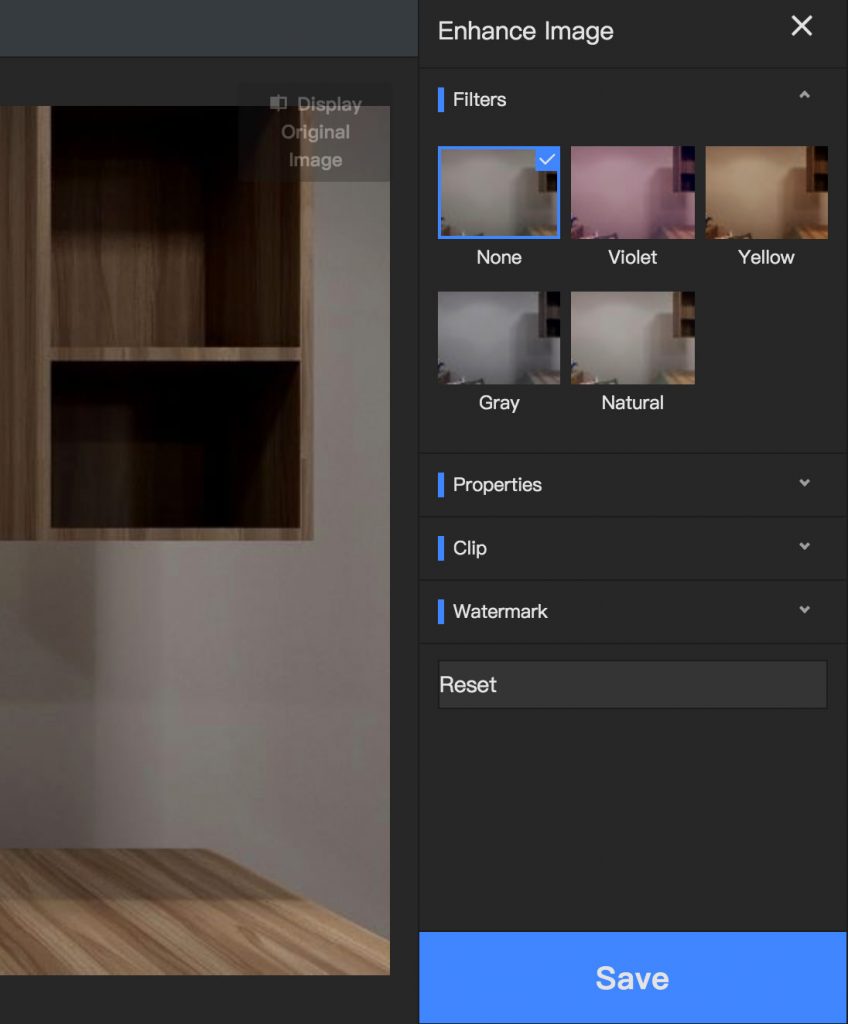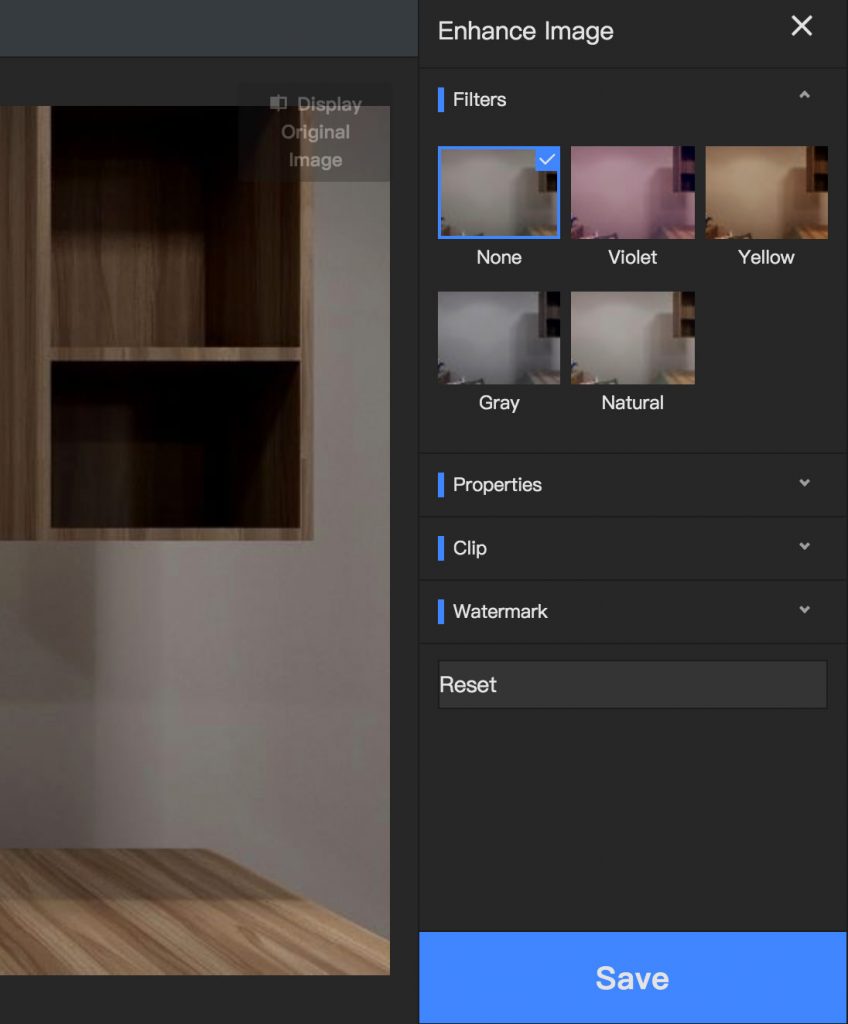 ☞ 4. big upgrade for ENterprise users
4.1 – You can use your own product models in Coohom 2.0, we designed this feature for enterprise users only. So enjoy!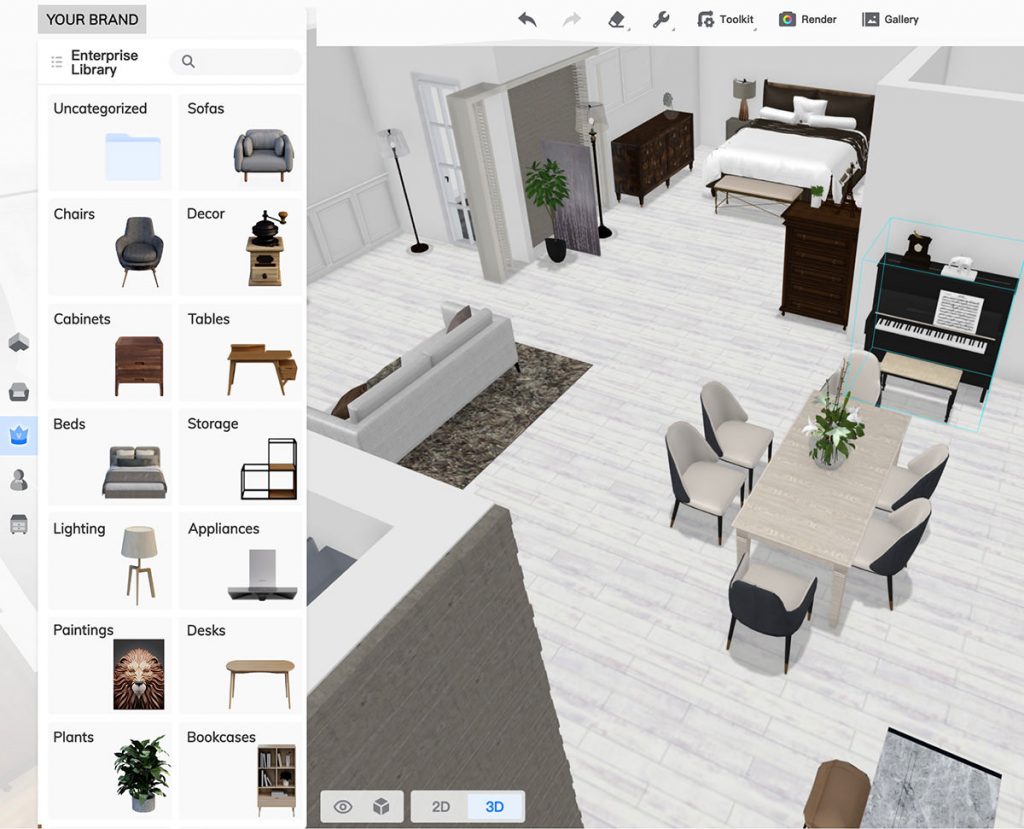 4.2 – Enterprise users can customize the brand and make it look like its your own design platform.
4.3 – Frustrate-free account management for your team as well as your clients.
---
Excited? Click the button to start your new adventure!
Social Contact:
LinkedIn | Facebook | Instagram | Twitter | YouTube
Media Contact
sales@coohom.com | marketing@coohom.com
Danube Home is a leading home improvement and home furnishing retail brand with a strong, vibrant, ever-growing presence in the Middle...