The kitchen, where you make the food to your family; where could be inviting and homey at the same time.
Visit Homify Here!
By featuring unlacquered copper pots, soapstone counters that patinate quickly, and a simple central dining table instead of a kitchen island, the kitchen's lived-in atmosphere instantly makes anyone who enters feel right at home. However, getting a stunning kitchen, a tempting kitchen island would be inevitable, just the table and the chairs can make your whole kitchen look like a fancy restaurant!
If your kitchen wall is lined with windows, consider adding a pretty treatment that doesn't totally block the light, like cafe curtains, and make sure your lower cabinets can take care of most of the storage needs. This way, you can forgo lining the wall with uppers. Instead, install one strategic column.
Kitchen Cabinet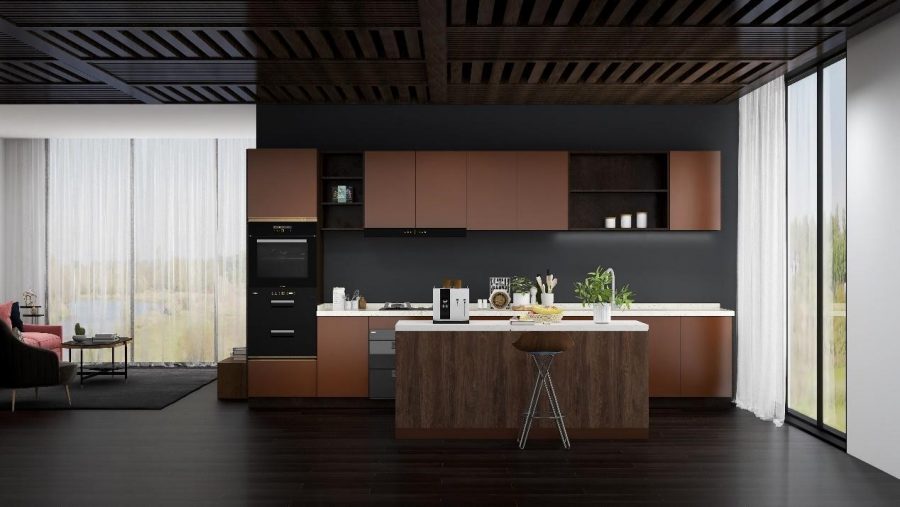 For the kitchen cabinet, you want it to be subtly exquisite, not too bold, not too timid. Even though the soft blue and white cabinet hues in this kitchen are subtle, the design details are anything but. From the fluted cabinetry to the brass accents, this kitchen is refreshing, simple, and visually pleasing.
And there are lots of different design styles and ideas nowadays, American, Cottage Style, Contemporary, European, and the new Outdoor trends, so when you are imagining your kitchen space, the kitchen cabinet is the foundation of everything, the kitchen is the heart of the home, it brings warmth and it's where you build memories with your family. Your kitchen's style should reflect your personal style, which means incorporating your favorite colors, textures, and patterns.
Kitchen Countertop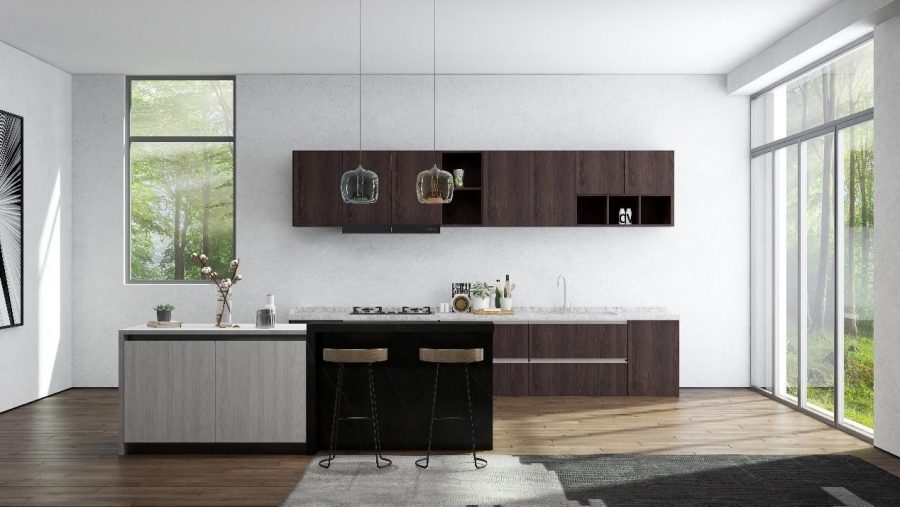 For the kitchen countertop, it could be always related to renovation or remodeling, and hardworking and multifunctional as they surely are, countertops also go a long way in defining a kitchen's aesthetic. After all, if you're considering and a renovation, you may have already researched popular materials, from affordable laminate to posh granite and marble, as well as more unusual options, such as concrete. But there are new materials worth exploring, as well as a bevy of edge profiles and other unique design concepts, so check out the ideas here to help plan the perfect countertops for your cook space.
Kitchen Island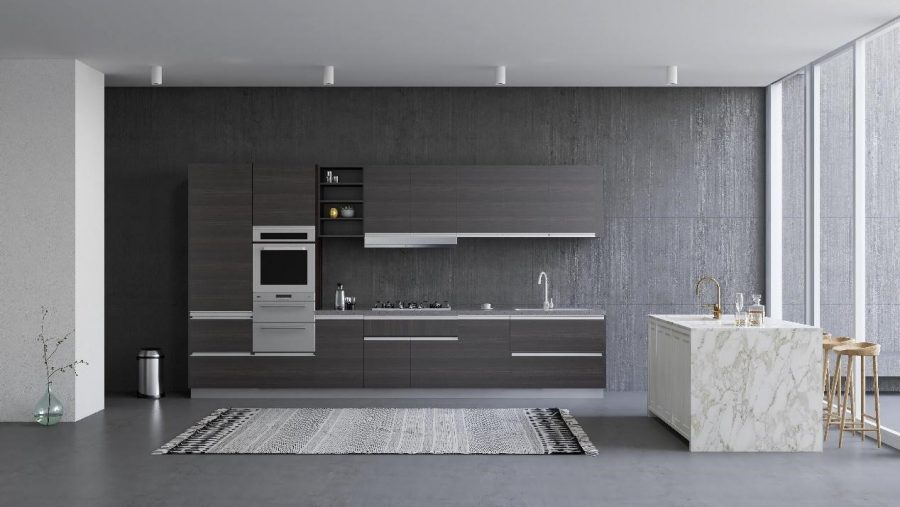 For the kitchen island, it's literally the heart and the center of the whole kitchen, but as I mentioned, some styles might not adopt this concept, some may adore to the fullest!
Kitchen island ideas boost the room's preparation and storage space plus they often add seating, but they have a huge aesthetic impact on the room, too.
They might be sized up in larger kitchens, or of more compact proportions in smaller rooms, but either way kitchen ideas such as the selection of materials, color, shape and more can make an island into an attention-grabbing feature.
An island can also be a brilliant asset when designing a kitchen, separating the working areas from space for family and guests to allow the home owners to work safely without being isolated. And do keep in mind that there are different shapes of kitchen island designs, L-shape, U-shape, T-shape, Circular, and more!
Explore and experience more creative and inspiring kitchen ideas with Homify, where you would never lack inspirations for home décor, interior design, kitchen & bath, and home renovation ideas!
Contact marketing@coohom.com to get partnerships, and share more insights.
Social Contact:
Sometimes, the reason why a good interior design project stands out is because it has a unique combination of elements....