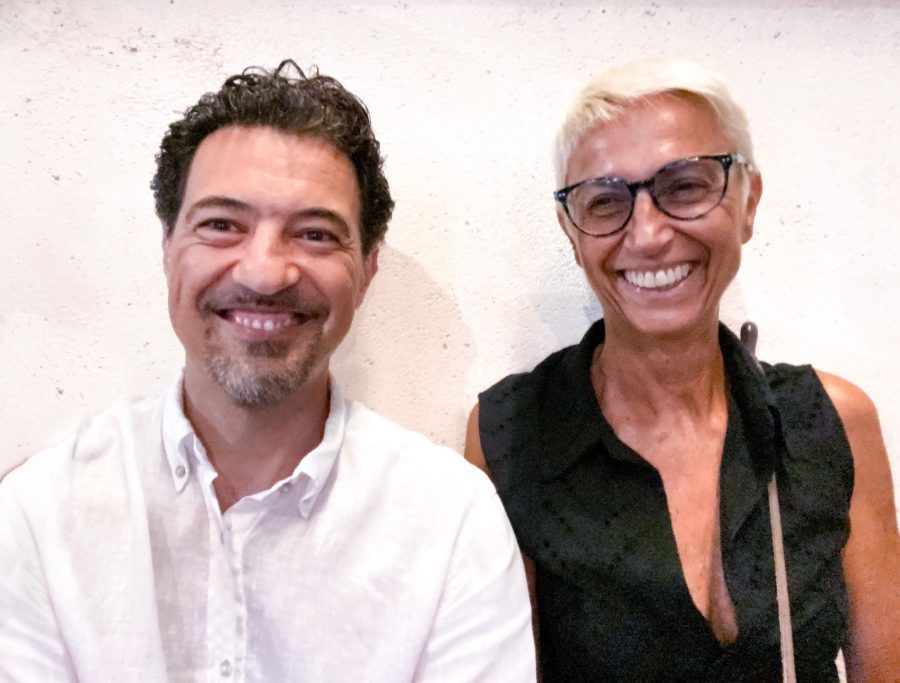 Who are you?
Francesca: Sono Francesca Tommasini, co-proprietaria di Shortstaysandmore, una società di Trading Immobiliare. Mi sono avvicinata a questo mondo nel modo tradizionale, acquistando degli appartamenti nella città in cui vivo e che affittiamo a studenti.
Alcuni anni fa ho sentito parlare per la prima volta di Flipping immobilliare che attualmente rappresenta il nostro business pricipale.
Si tratta di identificare opportunità immobiliari "a buon mercato" (appartamenti, uffici da convertire a residenziale, ecc), ristrutturare e rimetterle sul mercato, generando il nostro Guadagno. Amo viaggiare all'estero, leggere testi di crescita personale. Sono una nuotatrice Master.
Marco: Ciao! Mi chiamo Marco e sono un NKAM per un'azienda di distribuzione che opera nel mercato dell'elettronica di consumo, lavoro in questo settore da più di vent'anni, prima nel mondo del game, ora nel mondo accessori.
In effetti è una domanda più che lecita, ma sono sempre stato molto curioso e voglioso d'imparare, ho una sete atavica di scoprire e realizzare sempre nuove cose, e sono sempre stato appassionato dall'arte del disegno in tutte le sue forme e sfumature.
In questi anni ho avuto la fortuna di mettere in pratica le mie passioni, grazie a diverse collaborazioni, realizzando loghi, grafiche, video, ma anche veri e propri progetti nel mondo dell'interior design grazie alla collaborazione con ShortStaysAndMore.
How do you learn interior design by yourself?
Francesca: In realtà non ne so molto di interior design. Credo che il concetto sia totalmente applicabile ai nostril progetti, collaboro con professionisti quando riteniamo ci occorra. La collaborazione con Marco Testa, il nostro Marketing Manager, è fondamentale per creare una soluzione immobiliare che di fatto non esiste e mostrarla a qualsiasi potenziale cliente.8
Marco: Non vorrei peccare di superbia ma credo che per certe cose occorre avere un dono, si deve essere portati per riuscire in alcune discipline, certo non sto dicendo che con impegno e studio non si possano raggiungere eccellenti risultati, ma se nel tuo DNA hai quel gene in più di gusto e creatività, tutto è più immediato.
Imparo leggendo, sappiamo tutti che se fai cose che ti piacciono il peso non esiste ed il carico di lavoro può diventare mostruoso, quindi imparo di notte, leggendo e studiando sul web grazie al lavoro di veri professionisti del settore.
Where do you get your design inspiration?
Francesca: Gusto personale, soprattutto quello che l'industria offre.
Marco: La mia ispirazione arriva dal mondo che mi circonda, dall'esperienza di vita giornaliera, ma ovviamente anche dalle primarie fonti di questo settore. Grazie ad Internet oggi è davvero semplice trarre ispirazione navigando tra milioni di immagini e video di ogni genere.
How do you think design can boost the seller?
Francesca: Proprio di recente abbiamo capito la forza del Design. Marco ha realizzato alcuni rendering fotografici e in 3D per la nostra ultima Operazione. Per vendere il secondo appartamento abbiamo deciso di stampare dei poster di grande formato con alcune immagini e le abbiamo mostrate a un potenziale cliente. Sono stati talmente efficaci che abbiamo ricevuto subito la proposta di acquisto e soprattutto il cliente voleva esattamente le soluzioni di arredo proposte nell'immagine. Incredibile!!
Marco: Sono convinto che il senso estetico, il bello, attirerà sempre l'attenzione delle persone.
D'altronde ne siamo tutti noi testimoni ogni giorno sui social, le più belle immagini o video attirano like e condivisioni, generando un circolo virtuoso che cresce giorno dopo giorno.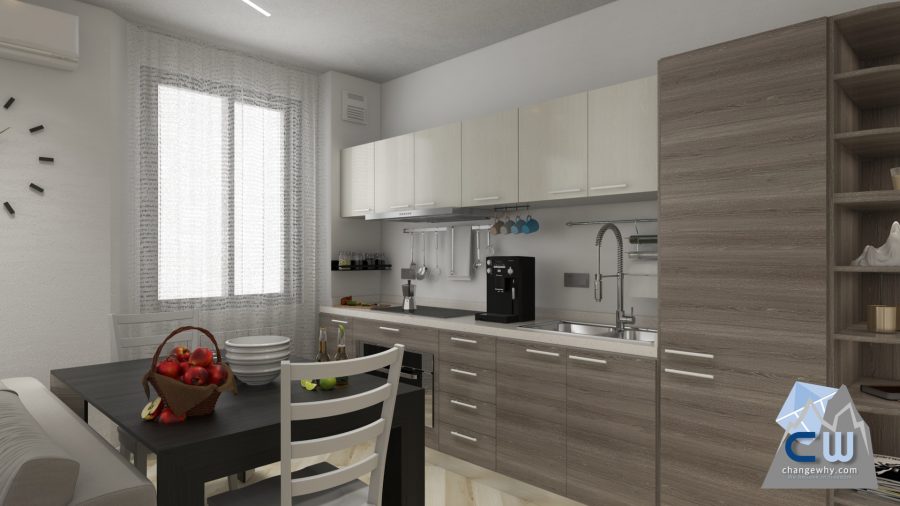 How is Coohom helping your interior design?
Francesca: Come detto "vendiamo qualcosa che non esiste", ma è troppo importante per I potenziali clienti perché é la loro nuova casa o casa dei sogni (penso alle coppie che si stanno per sposare), il "nido d'amore".
Il software Coohom è così importante perché Marco realizza immagini, facendo sognare il cliente potenziale, è quello che vogliamo.
Marco: Come dicevo collaboro con ShortStaysAndMore una società che opera nel "Flipping" immobiliare, ricerca immobili da trasformare per rimetterli sul mercato.
Ovviamente questo lavoro ottiene i migliori risultati, in termini economici, se le operazioni di acquisizione e riposizionamento sul mercato avvengono in tempi rapidi, per fare questo Coohom ci aiuta davvero molto.
Grazie alla realizzazione di rendering con eccellente qualità fotografica, riusciamo a rendere quasi reale i nostri progetti ed in tempi molto brevi. Grazie ad immagini, video e soprattutto alla realtà virtuale, riusciamo a trasportare il nostro potenziale acquirente all'interno del progetto, creando una consistenza quasi reale dell'immobile nonostante questo sia ancora in ristrutturazione.
Questo piace così tanto ai nostri clienti che s'innamorano ancor prima di vedere l'immobile terminato, ma spesso rimangono così entusiasti dei nostri progetti che ci chiedono di arredare gli ambienti, così come sono stati disegnati.
Ovviamente noi siamo sempre lusingati ed entusiasti, ma nonostante questo non sia il nostro core business, cerchiamo di assendarli.
Can you share some of your projects with us?
Marco: Direi che posso condivi ere uno degli ultimi progetti realizzati in collaborazione con ShortStaysAndMore su Milano zona Bocconi.
Il progetto ha riguardato la ristrutturazione di uno studio dentistico, smembrato e trasformato in due appartamenti bilocali.
Social Contact:
LinkedIn | Facebook | Instagram | Twitter | YouTube
Media Contact:
>>> Schedule a DEMO!
In
2d & 3d designs, 3d lighting design, 3d lighting solutoins, 3dx max, appartamenti, AR, boloni home, business partner, carl hansen, design software, freelancer interior designer, interior design tool, kitchen & bath design, milano, photo studio, PhotoStudioGallery, poliform, rendering settings, sketchup free, tropical design, VR
Courtyards can be our spiritual homes. They remind us of our homesickness, love, joy and memories.   01 Dramatic transformation 02 Garden renovation...