How to Keep Your Luxury Home Looking Its Best, Year-Round
Having a luxury home is everyone's dream, but few realize the maintenance and work required to keep the dream alive. Large homes and gardens need constant care and periods of reinvention to keep them from looking dated or simply not feeling homely enough.
If you have a luxury home and need a helping hand keeping it looking like new, these practical tips are for you.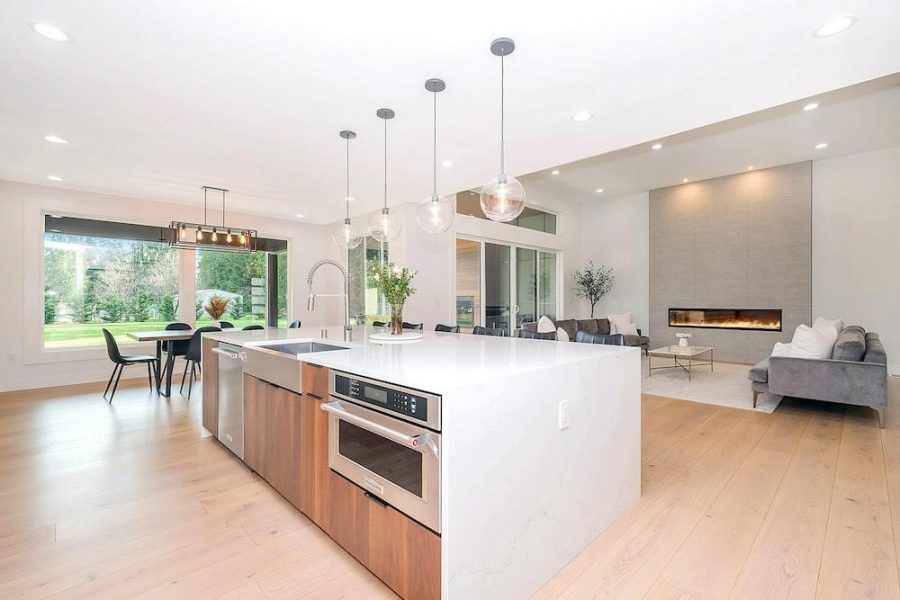 Incorporate Controlled Lighting
Lighting plays a huge role in your mood, and it can transform your home too. Illuminate your spaces with lighting fixtures that adapt to the changing seasons. Warm, ambient lighting in the colder months can create a cozy atmosphere, while brighter, cooler tones in the warmer months evoke a fresh, airy feel.
Bicolor bulbs make it easy to change your light from a warm white to a cold white with the turn of a knob, meaning you can have varying lighting throughout your house. In winter, you can opt for the brighter setting, while in summer, a cooler, white light can set the tone.
Opt For Season-Smart Smart Home Integration
Smart home integration is currently the benchmark of luxury. Automating processes such as heating and cooling, lighting, irrigation, and the opening and closing of blinds or curtains ensures you can create the perfect environment to match the climate, mood, and flow of your space.
Tailor your smart home systems to accommodate seasonal shifts. Program your climate control to provide cozy warmth during winter and refreshing coolness in summer. Adjust your sprinkler settings to suit the season and keep your garden looking green. Use automated lighting to mimic the changing daylight hours to create an environment that seamlessly transitions with nature, and timed blind or curtain closing or opening helps to maintain this illusion.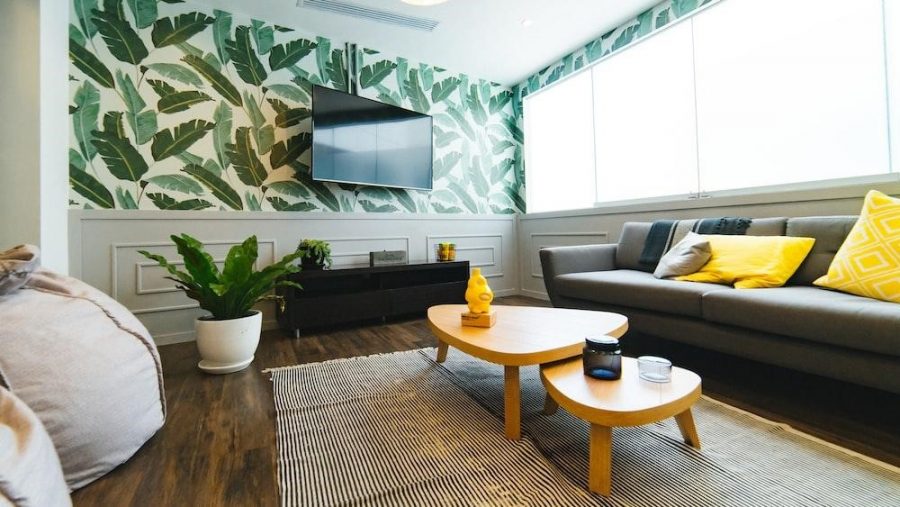 Include Changing Wall Treatments
Embrace the beauty of transformation with wall treatments that shift with the seasons. Opt for removable wallpaper or interchangeable panels that allow you to update the look of a room effortlessly. From blooming florals in spring to rich, earthy tones in fall, your walls can mirror the beauty outside.
If this isn't an option, cycle your paintings and pictures throughout the year. Or, at the very least, ensure the frames are always kept clean, and the glass is smear- and smudge-free.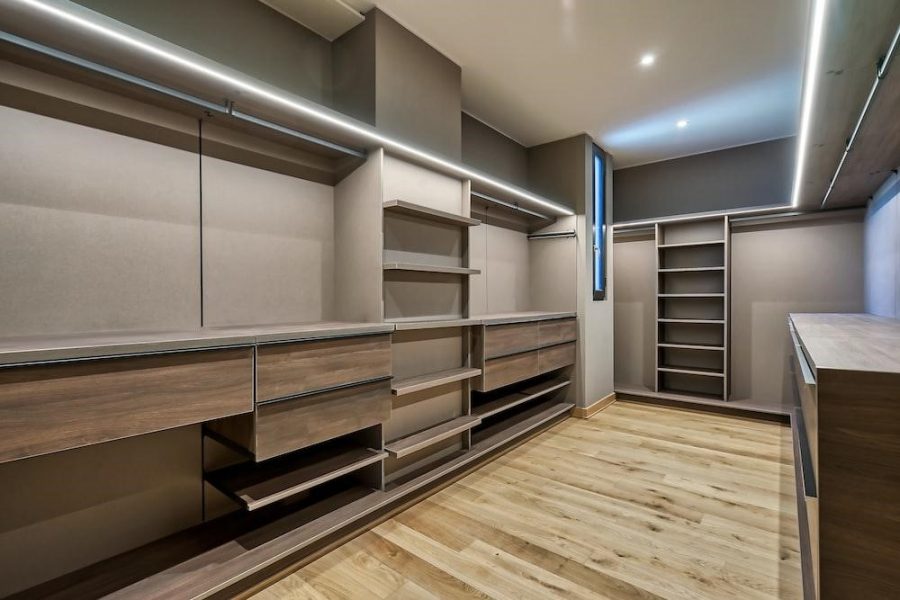 Add Seasonal Storage Solutions
Customize your built-ins to accommodate the changing needs of each season. Design storage solutions that elegantly house winter blankets in the summer and beach accessories in the winter. Maximize functionality by ensuring that your home effortlessly adapts to the evolving seasonal lifestyle.
If you have walk-in closets, give them a seasonal overhaul to make sure you don't accumulate clutter that just gets pushed to the back and forgotten about.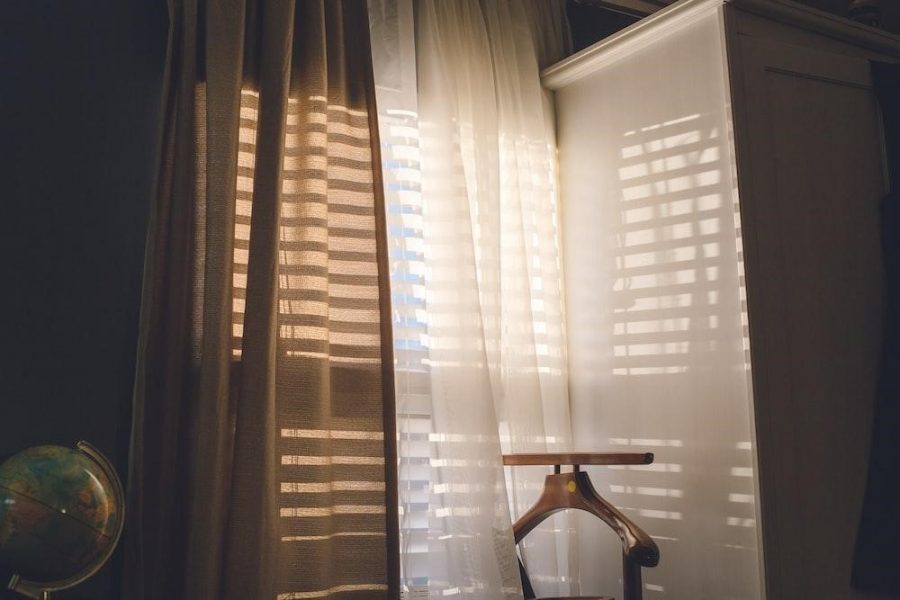 Choose Versatile Window Dressings
Dress your windows in fabrics that suit the seasons and can easily be changed. Choose heavy drapes for insulation in winter and light, airy curtains for maximum sunlight in summer. Alternatively, adjustable blinds or shutters provide flexibility, allowing you to embrace the changing seasons with a simple change.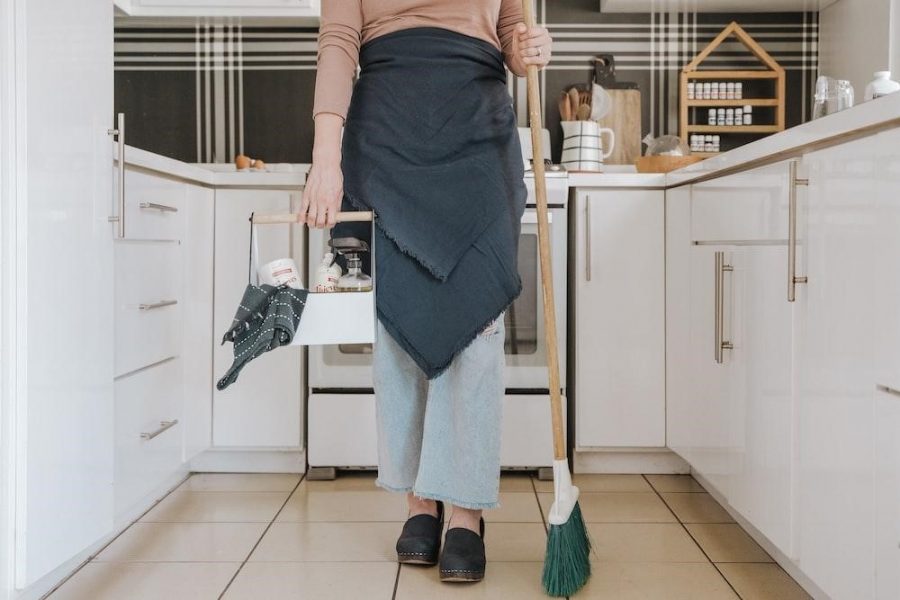 Hire A Cleaning, Landscaping & Maintenance Team
Hiring people who can assist with cleaning can help to ensure that your luxury home always looks good. A large space requires constant cleaning, even if you have minimal decor. Having a regular cleaner or cleaning company helps keep every inch of your home spotless.
The same applies to your gardening or landscaping and to your pool if you have one. These are all areas that can soon look unkempt if they're not properly maintained. And, on the topic of maintenance, having a handyman who can attend to any issues as they arise is also crucial.
By hiring a team of people to look after your luxury home, it will never have the chance to look shabby or in need of updating, even after the hottest summer or harshest winter.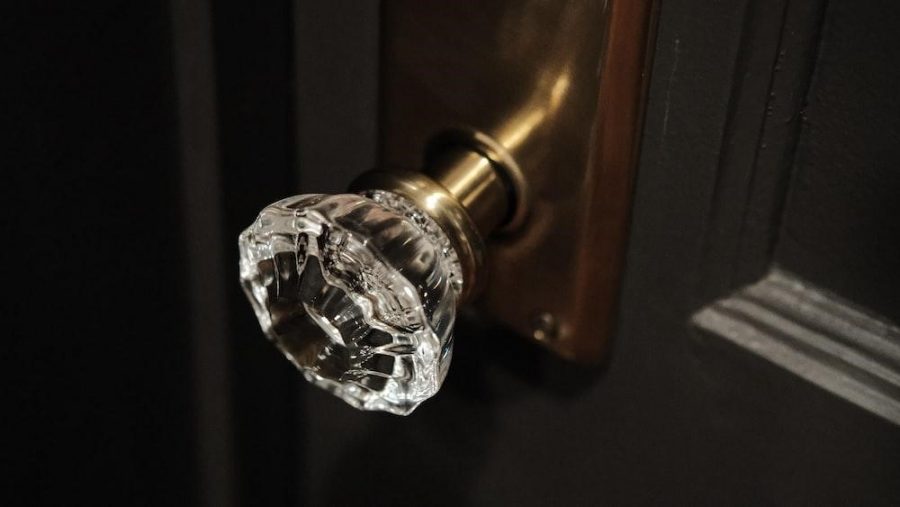 Focus On Fittings and Fixtures
Even the most luxurious home is subject to wear and tear, and these small details can make all the difference. New knobs, handles, and fittings can completely change the look of a room and keep it looking as good as new.
Small fittings can also be replaced with ease year-round, and they won't require any major upheaval to your living space.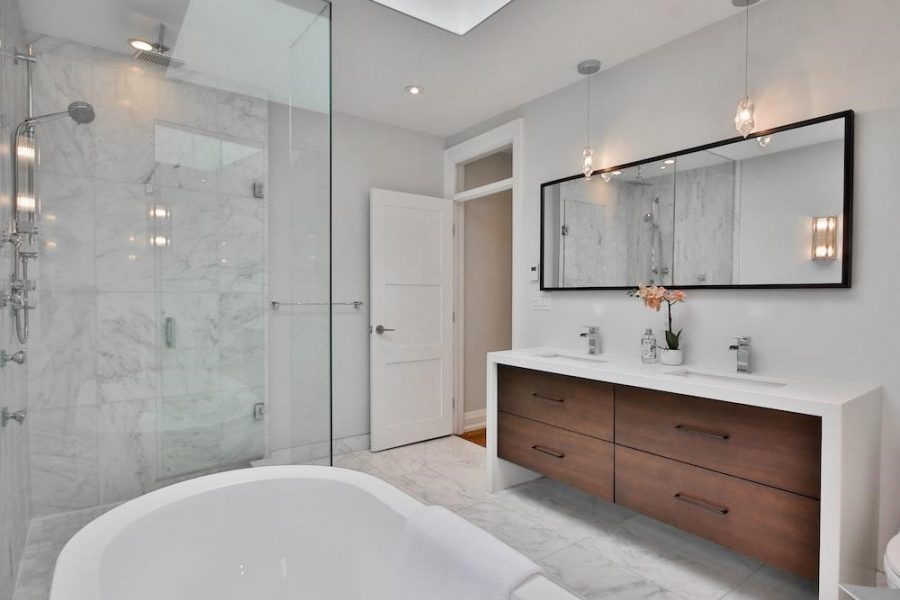 Update Your Bathrooms
Every luxury home needs a luxury bathroom—or several. A recent survey revealed that updated bathrooms are one of the top features that people look for in a home, and keeping yours current ensures your home always looks and feels fresh.
If a full overhaul isn't an option, you can update the faucets, install a new shower head, or invest in new furniture or towels to give your bathrooms a facelift. Painting the walls in a trending color is a great idea, too, as it adds to the up-to-date look and feel.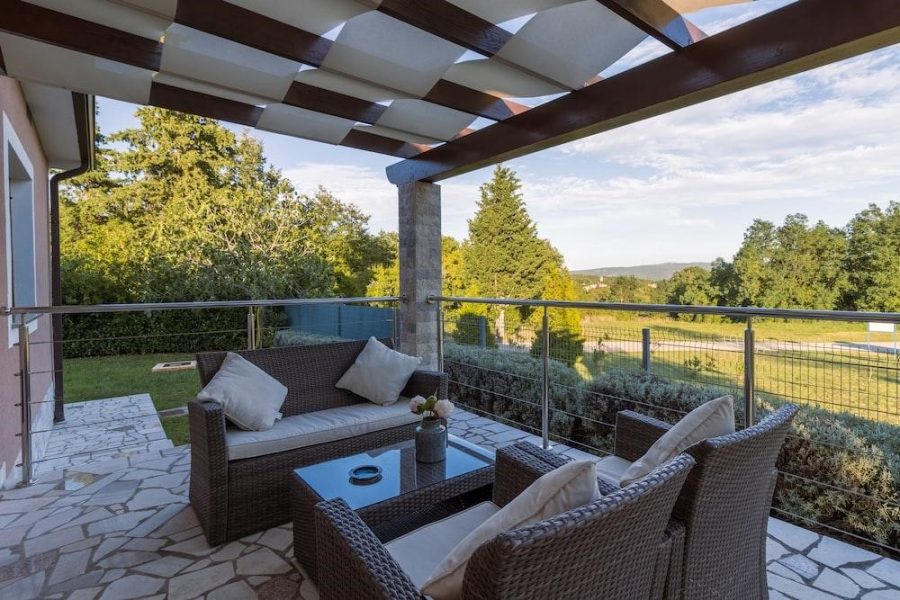 Refresh Your Outdoor Space
If you have an outdoor entertainment space, it needs work to keep it looking great all year round. Replace, fix, or revamp any garden furniture that's taken a beating from the elements and invest in new cushions or have older ones recovered.
If you have an outdoor bar or kitchen, it may need a coat of paint annually, especially if you entertain regularly. Don't forget to maintain your outdoor lighting and adjust it according to the seasons. As it gets darker earlier when fall approaches, you can program your smart lighting system to turn on your exterior lights earlier in the evening.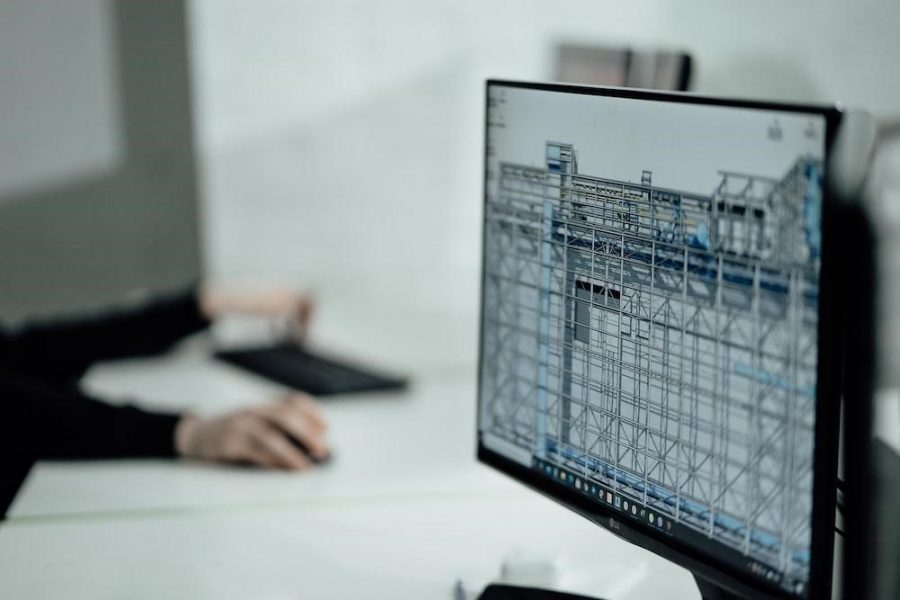 The Benefits of Using Design Software
If you're not sure what changes and updates will help to keep your luxury home in great shape all year round, Coohom's rendering and product visualization software can assist. Using our 3D modeling tool, you can create renderings of the changes you want to make in your home. This will allow you to see what works and what doesn't, and you can make your design decision accordingly.
A Last Word
Whether you're in the market for a stylish home in Santa Barbara or you own a stunning home in Atherton, you need to know how to keep your luxury property looking good all year round.
An online design program like Coohom makes it easier to use these tips to maximize your home's potential and enhance its curb appeal, no matter what the season.
Contact marketing@coohom.com to get partnerships, and share more insights.
Social Contact: