Summer is in the air for most of you — with the right design touches, you can keep your enthusiasm, and bring a touch of the tropics straight into your home idea.
We've put together dozens of our favorite tropical style model sets, and these modern tropical decor trends will transport your room to a tropical paradise.
Let's get started on capturing the essential elements of designing the ideal environment to spend quality time with family and friends.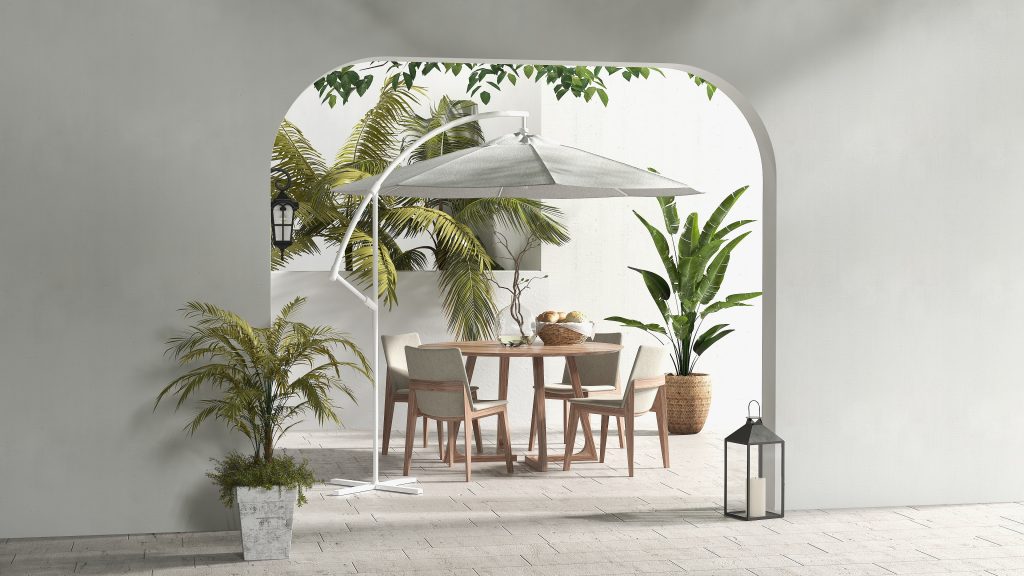 Colorful Touch
It's always a good pick to keep your interior's color scheme vibrant and naturally earth-toned. Choose a khaki green or palm tree green if you enjoy toying with colors. Play around with earthy browns and bright orange and yellow. To keep in mind, complementary colors should be paired with neutral backdrops to keep things balanced. It's a striking artwork that will add a charming tropical feel to your home. These sofa chairs are vibrant, long-lasting, and eye-catching. They will undoubtedly generate a revitalizing atmosphere in your home.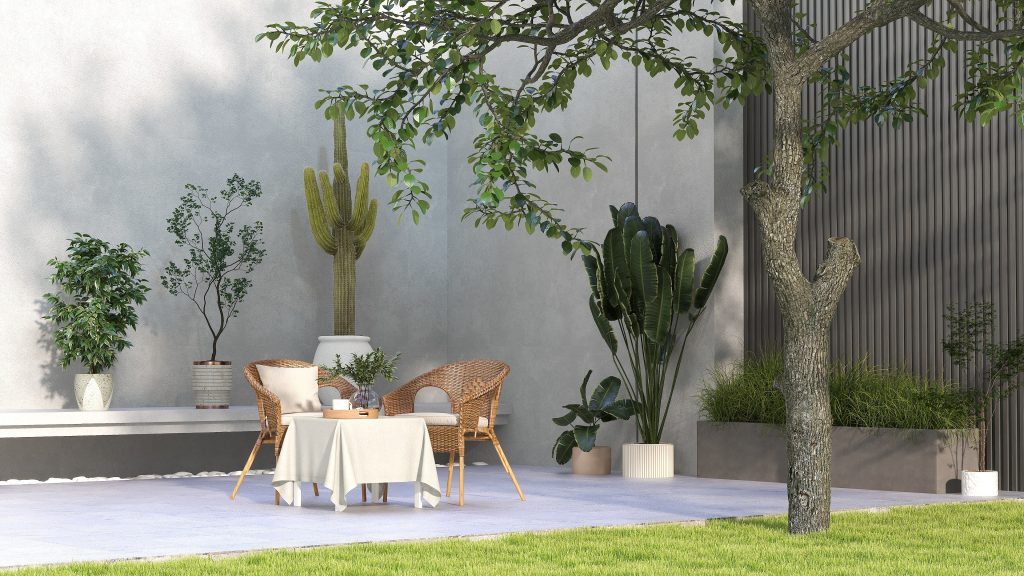 Natural Material
Rattan baskets for storage, for example, might be included in your tropical design. Rattan baskets, for example, can be used to carry additional pillows or as a planter. Woven planters may add a sense of tranquility and relaxation to a space. Wicker baskets are also great for storing towels, clothes, and other small items. Jute rugs are another popular rug material derived from the natural fibers of a plant that grows in tropical areas. This material's color blends in beautifully with any design plan. This is a fantastic minimalist tropical living environment with beige furniture made of natural materials.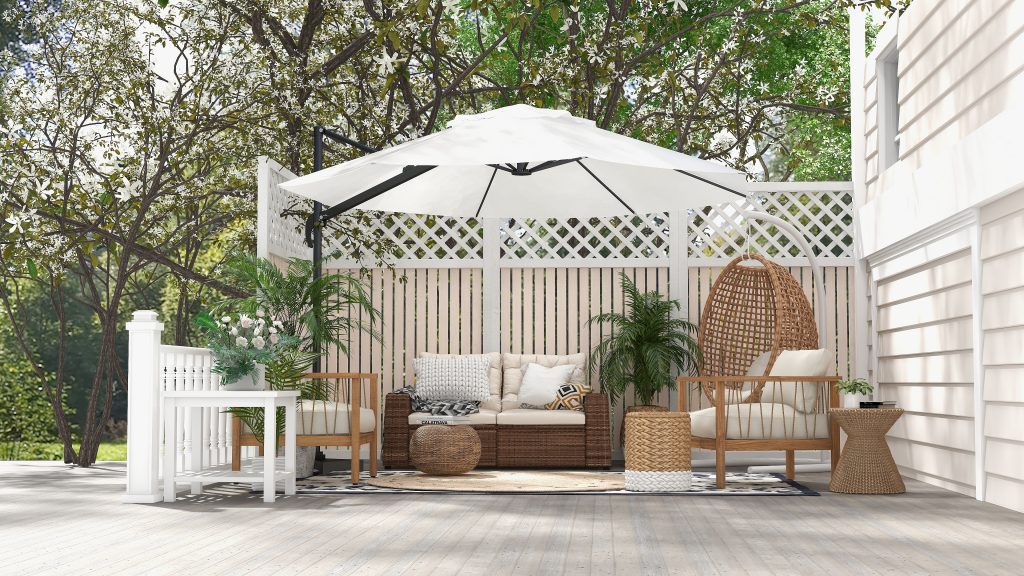 Tropical House Plants
Without a plethora of house plants, no place can be termed tropical! This is the first rule. With so many gorgeous indoor plants to pick from, it might be difficult to know which one will work best in your living area. Palm tree plants, in our opinion, really bring out the best of tropical beauty in a home. Palms thrive in warm, indoor environments and provide a lush green outdoor vibe without bringing an entire garden inside. Bamboo palm, areca, and cactus are examples of these plants.
More Tropical Decorating Ideas
Here is a collection of tropical furniture and accessories for your living space. There are many excellent motifs, from palm tree print accent chairs to bamboo baskets! The space is made tropical with several pieces of rattan furniture. There's a rattan ottoman with a soft fabric cushion, a round rattan coffee table, and a natural wooden tea table. A must-know tropical living area décor concept is to have lots of cozy seating for welcoming visitors! We hope you find something you enjoy here, and we want to see you share many more ideas for making your home feel like a tropical living space!
All the tropical Decors model sets are available for free, you can find even more in our model weekly selection Vol.40 Tropical Decors.
Coohom allows you to customize your home with over 300,000 more options in our vast library! Join Coohom.com right now.
Let us know what you'd like to see on our blog site by leaving a comment in the box below!
Social Contact:
LinkedIn | Facebook | Instagram | Twitter | YouTube
Media Contact:
>>> Schedule a DEMO!