3D Viewer & AR feature is to optimize your product presentation to achieve higher sales goals, and with the phenomenal 3D visualization capability, it's got 4 different special business solutions prepared for manufacturers and retailers in Furniture, Kitchen & Bath, Office Space, Home Appliance, Finishing & Accessories fields, et cetera. And the augmented reality is an even stronger feature to seal the deal, as most people now only shop online for all kinds of goods, the powerful AR gives the customers the immersive experience in real-time, like the product itself is in their own places, which not only heightens the customer satisfaction and purchasing rate, but also lowers the material costs and return rate, it's a win-win feature for both the buyer and the seller!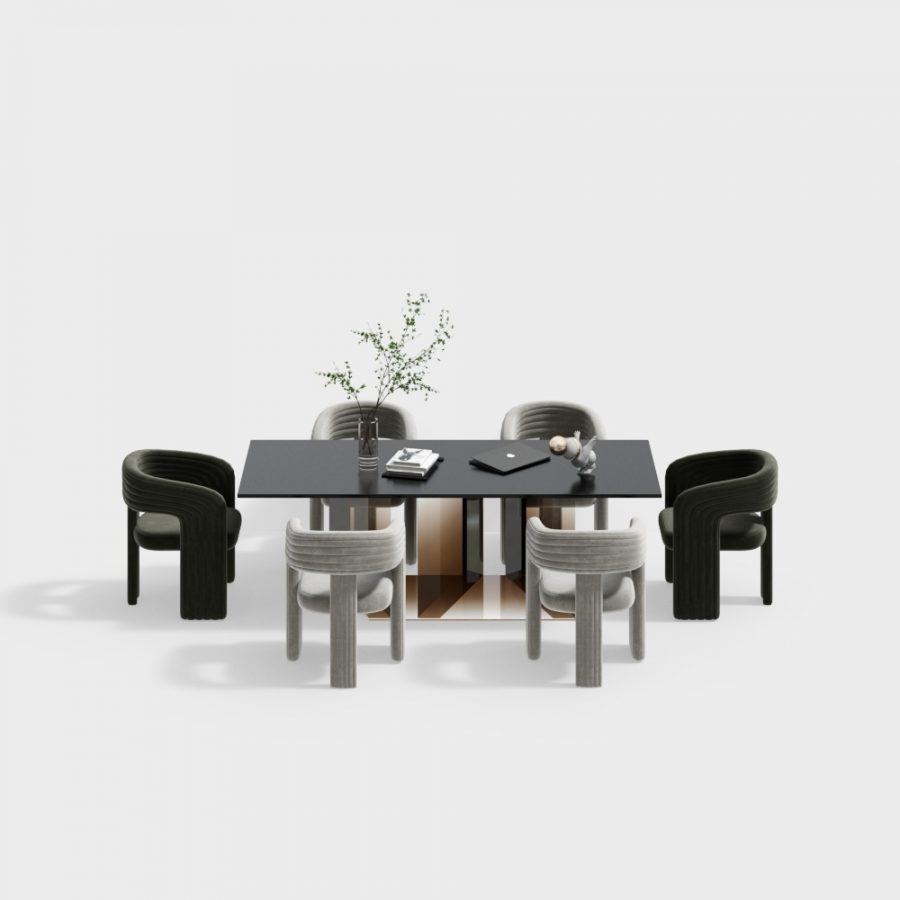 " Many people wonder about what is 3D Viewer, and how AR has anything to do with it, well, truth be told, the 3D Viewer & AR of Coohom is not just a 3D design product, it's an all-in-one product exhibit solution. It's got 3D Model Exhibit, Group Model Configurator, Parametric Editor, and Panoramic E-shop in its pocket, and it allows the audience to review the product with absolute 360° perception in detail, you could switch the textures, materials, styles, and edit the dimensions in real-time, after all that's been done, the intuitive AR will automatically bring your product to life and show your customers how amazing it is! What's more convenient? Now we also have Shopify App Plugin and Open API Integration in this excellent 3D visualization feature. " quotes Cook Liao, the head of Coohom.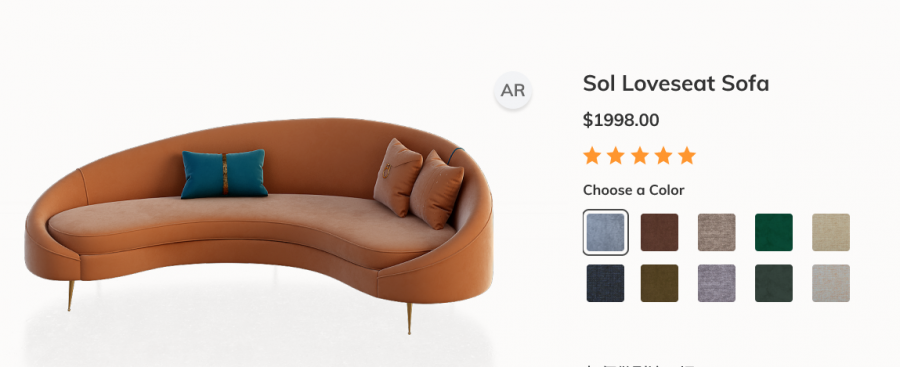 To minimize your material costs, and maximize your sales performance, Coohom's 3D Viewer & AR visualizes your products with the outstanding utterly 3D cloud-based technologies, the parametric editor enables you to alter the product dimensions without limitations, either expanding up or narrowing down, single model or group models exhibitions, all are available at your fingertips. And the newest function of this 3D solution is the Panoramic E-shop, it gives your customers the magnificent experience of virtual shopping, adding to a cart, placing an order, making a wish list, and so on, this is a wonderful solution for your growing E-commerce business.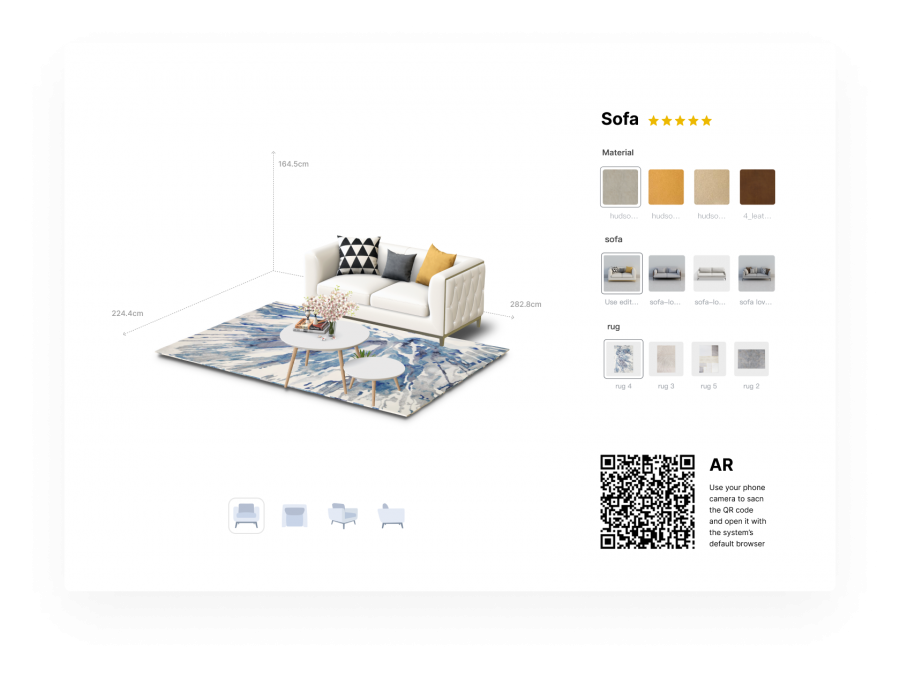 In order to be more integrated and interactive for our global clients, the 3D Viewer & AR of Coohom is now available to be employed on Shopify, which is one of the most prestigious E-commerce platforms, and we have open API integration program for those who would like to embed this exceptional 3D visualization feature in their own platforms. Coohom helps business owners ramp up the sales effortlessly, and it's time to show the world of your stunning 3D product catalogs and improve sales performance!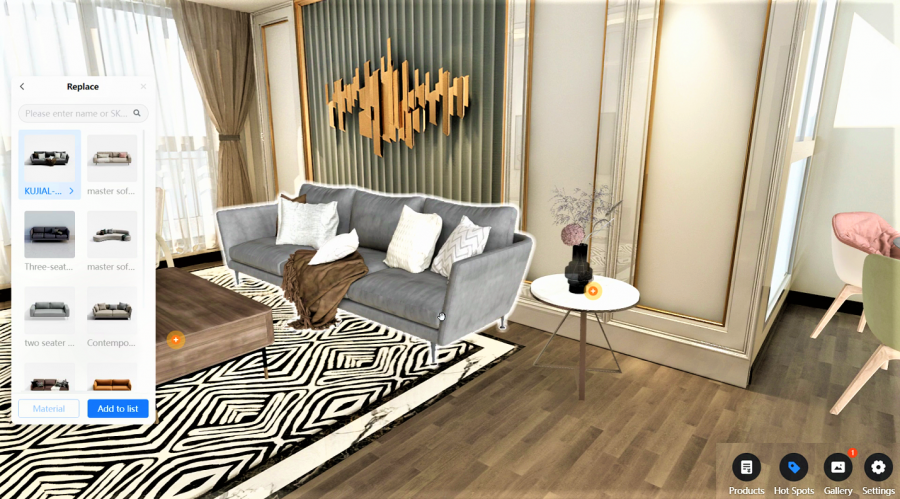 3D Viewer & AR of Coohom
One 3D visualization tool as 4 different business solutions.
Fully support all home industries related products.
Immersive AR feature to generate the customized backgrounds.
Absolute 360° product exhibit in 3D perception.
Group models configurator, and real-time parametric editor.
Panoramic E-shop experience to optimize purchasing rate.
Seamless Shopify and API E-commerce integration.
Successfully help business owner grow over 70% in yearly revenue, and 85% of product conversions and exposures.
Social Contact:
LinkedIn | Facebook | Instagram | Twitter | YouTube
Media Contact:
>>> Schedule a DEMO!