What's your interior design style, Mediterranean style, Southeast Asian luxury style, or Italian fashion style. If you are tired of those fancy interior design styles, try the minimalist style.
The whole house uses many warm and low-saturation colors to create a comfortable and livable space for the occupants. The apartment uses various materials and colors to create a warm, simple and comfortable modern living environment.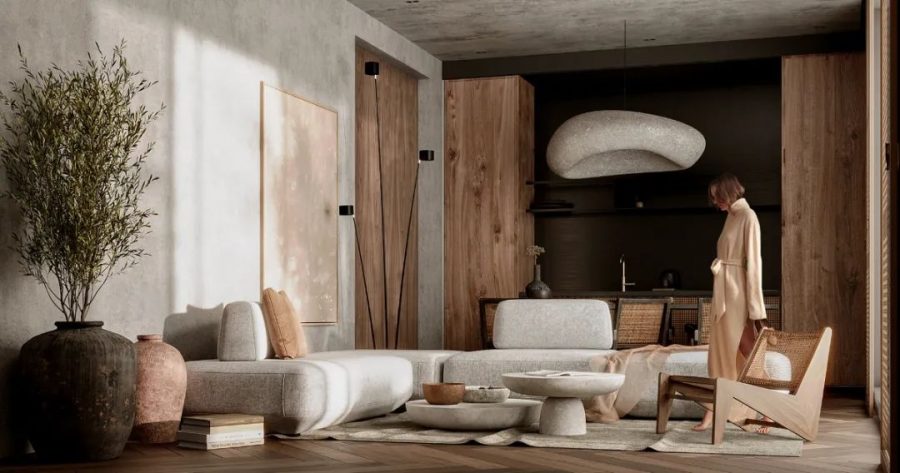 The living room is full of light log color, like trees in the jungle, and the gray fabric sofa is like stones scattered in the forest. The sun shines on the furniture in the interior, filling it with a quiet and peaceful atmosphere The living room uses a contracted style, but color as before rich and colorful. Light shone through the French window, brightening the room. The overall design will be practical and beautiful perfect blend together, showing another high-level feeling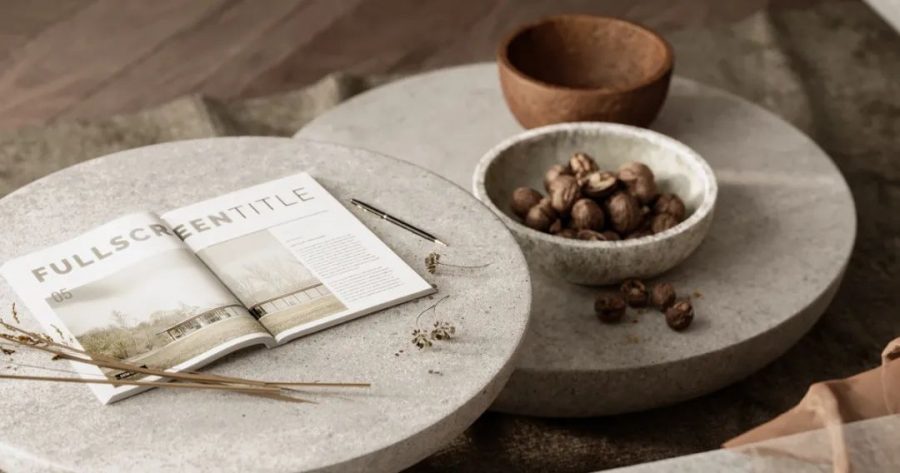 The side of the living room is the dining area. There is no obvious partition between the living room and the kitchen, and the high-grade gray console and kitchen background is full of high-end sense. Wall-mounted cabinets and consoles are tailored to the height of the occupants and are full of thoughtful little details. The use of chairs with completely different shapes can also produce a natural and harmonious effect.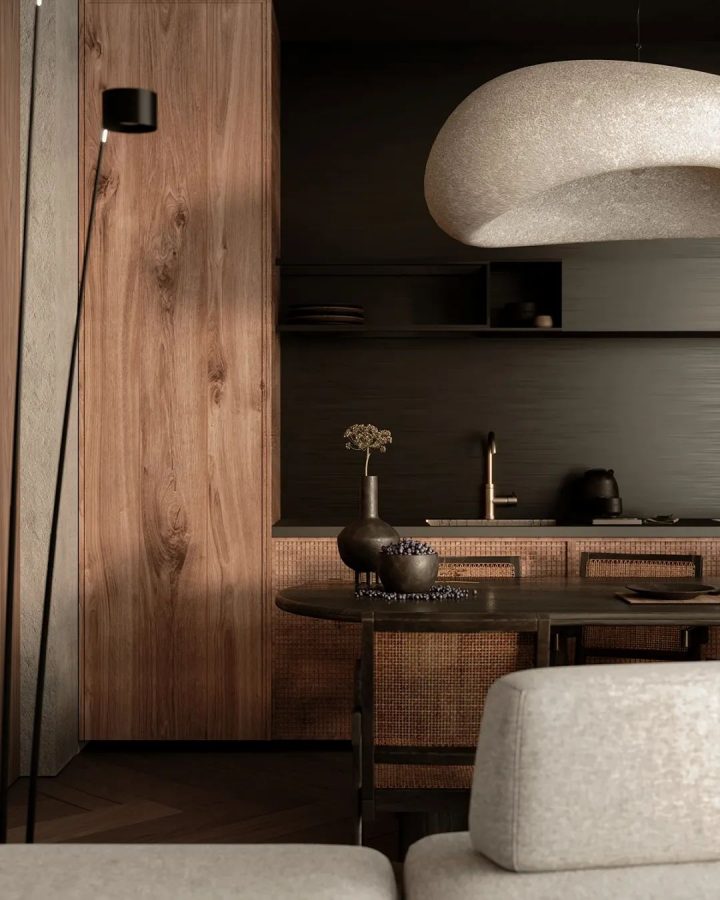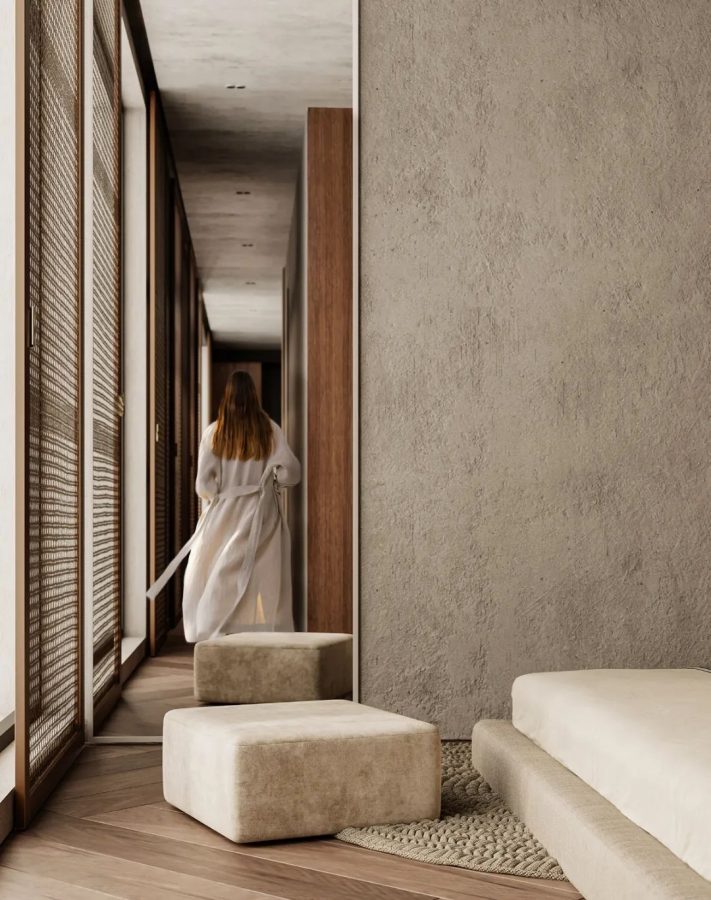 There is no extra decoration in the aisle, the ceiling and background walls are made of mottled cement, and the floor-to-ceiling windows on the side are quite picturesque. The dressing room is connected to the bedroom, and the wooden grille sliding door not only protects the privacy of the occupants but also maintains a sense of mystery in the interior.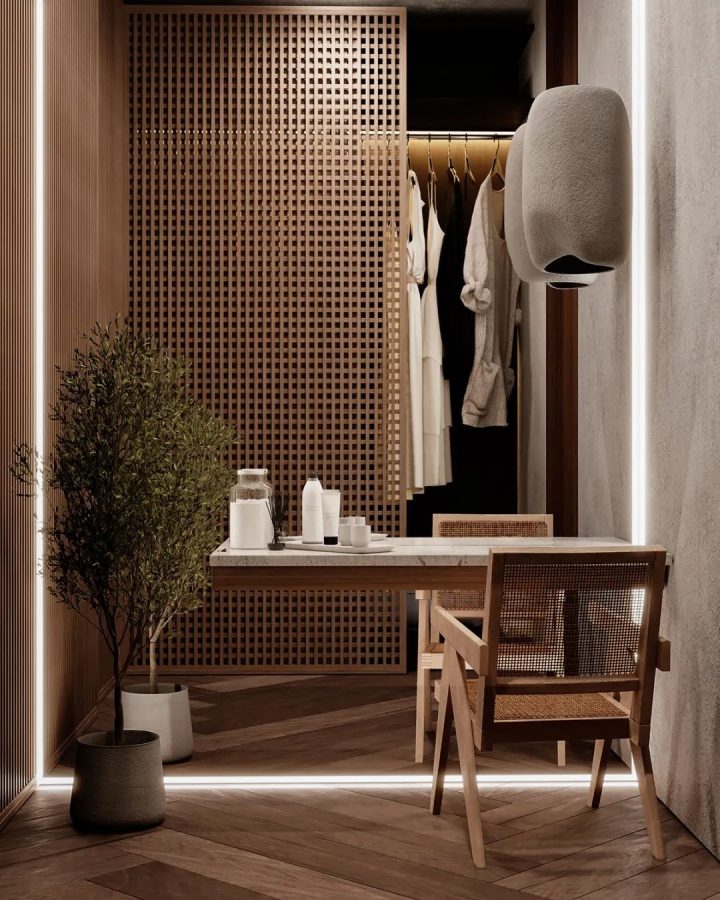 The bathroom is matched with off-white plaster walls and gray bathroom facilities, which are full of luxury. The designer also pays attention to details. The glass in the wash area is made of reflective surface, while the partition glass door in the shower area is made of longitudinally opaque glass. The bathroom space is not large, and the interior decoration and design are all the same. Make a built-in storage cabinet opposite the mirror, which is more beautiful and generous. The circular hollow lighting was retained, and the designer also added light strips around the edges to ensure the interior is bright.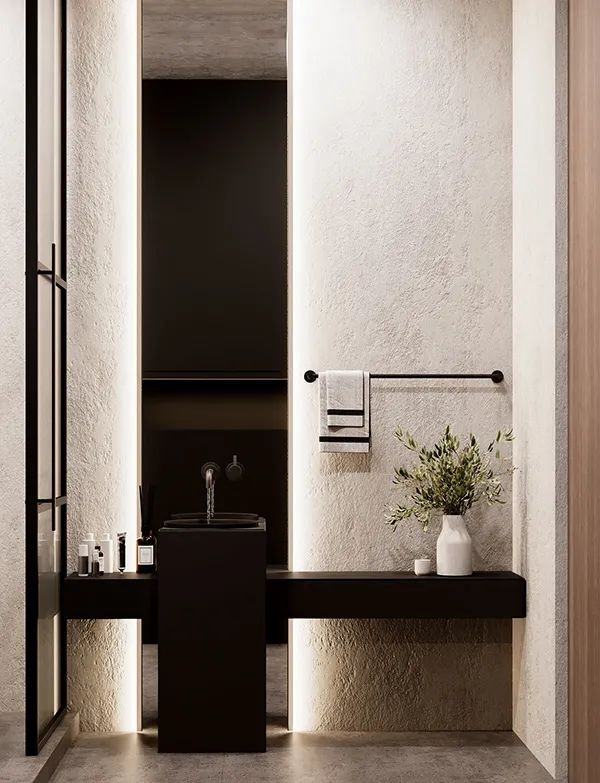 There is no prosperous decoration in the interior,but more practical facilities and simple and simple elements to enjoy the beauty in life. Hope you like it, enjoy your life.
Social Contact:
LinkedIn | Facebook | Instagram | Twitter | YouTube
Media Contact:
>>> Schedule a DEMO